Every day this week I've started and ended my day in the press room for the 2015 Longines FEI World Cup in Las Vegas. Amidst the hustle and bustle of national and foreign press agencies, we at Horse & Style Magazine staked out our spot to work for the week. The charged silence of the pressroom became a place to refocus in a fast-moving environment. Photographers uploaded their images, journalists typed furiously against their deadlines. Name a country, Japan, France, Germany, their press was there. Take one look at the variety of languages represented on their computer keyboards or the foreign sound of conversations in the office, and you'd know just how international this group was.
Equal to the intensity of the room is the camaraderie shared between journalists. It was heartwarming to see how much respect they have for each other built from years of working alongside one another. Strong bonds are forged from the many long hours working together. Among the national journalists, everyone knew Editor of Horse & Style, Erin Gilmore and they were excited to see her. And, as part of the Horse & Style press team for the week, these journalists were equally as welcoming to me, despite my young age.
On the final day of competition, I skipped the press walk on course to spend time in the photo pit, capturing image of riders as they walked the course. Echoing the camaraderie found in the pressroom, there was a true sportsmanship found between riders on course. Riders, coaches, trainers, all shared advice and strategy with one another despite being one of the biggest competitive events of their careers.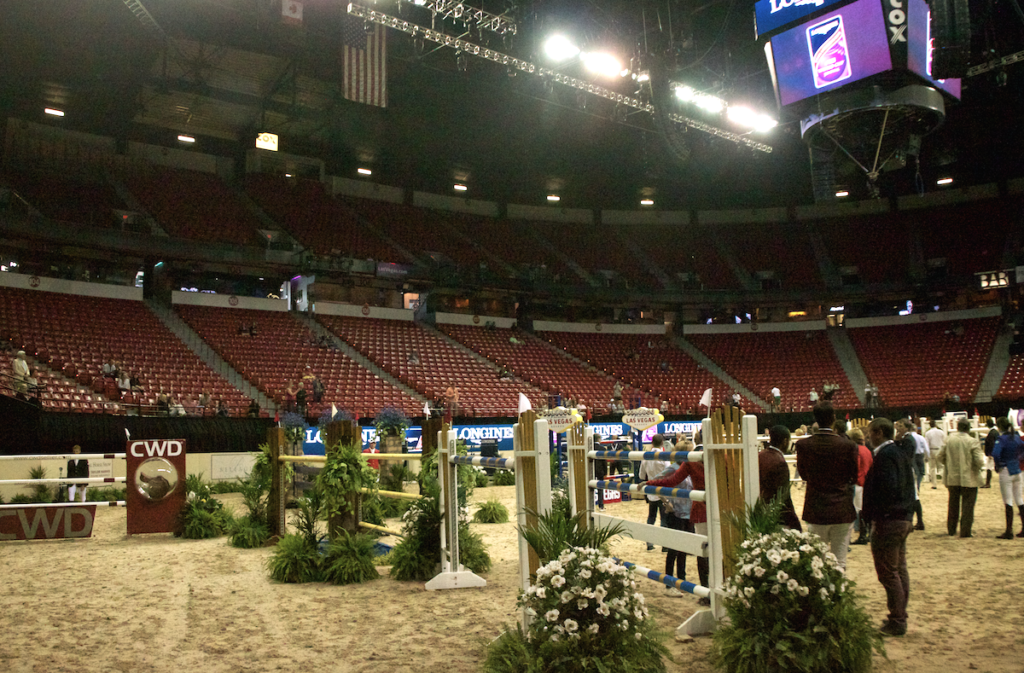 My view from the photo pit
After the rider's walk, I prepped my devices for the start of competition. On the last day, I really hit my stride coordinating Horse & Style's social media. The competition day was longer in Phase 3 with two full rounds so I had to be extra clever and observant.  It was clear from the beginning though that Steve Guerdat was in a good position to win. He sat tied for first at the beginning of the final day. Three times the bridesmaid, but never the bride, Steve Guerdat's consistent level of performance has gotten him close to a win in past years, but never the Cup. What was so notable about his win today was how important it is to keep trying. Perseverance is what made him a champion today.
As the events of this World Cup came to a close, I walked away from this experience realizing, the same could be said for me. I'm at the beginning of a career and what's important, whether I am riding or writing, is to just keep trying. I don't know where my path will take me but I do know that getting the most experience along the way will only help me in the long run. I'm so thankful for this opportunity with Horse & Style Magazine and for the opportunities to work directly with Erin Gilmore. Like the riders on course, I'll take advice wherever I can find it. And, like Steve Guerdat, my ability to persevere will define my ability to succeed.
[hupso_hide]
Related Posts