If ever there were a horse show event made for social media, it was the Longines Global Champions Tour Miami Beach. Sand, blue ocean, famous riders and amazing views made for stunning phones from big lenses to camera phones alike. The hashtag #LGCTMiamiBeach caught on and took off from the shores of Facebook to Twitter, and of course, all over Instagram. In addition to the photos on our own @horseandstylemag handle (see photo above), spectators, grooms, riders and key players of the event all insta-ed their hearts out between April 2 and 5th. Keep reading for our picks of the very best Instas from Miami Beach that streamed across our feed.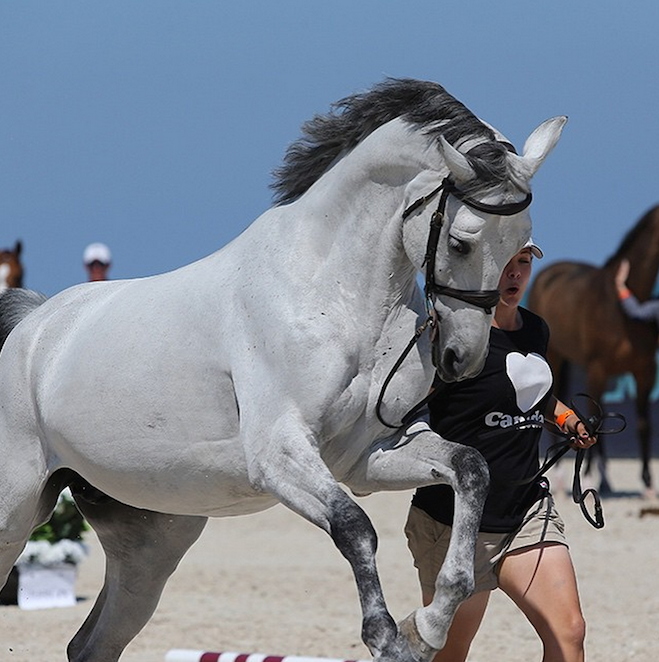 @ashtoneverett Wednesday: jog day. Ashton Everett, who grooms for Canadian rider Bretton Chad, had a lot on her hands as she went down the trot up line with an enthusiastic mount. All the horses were fresh on trot up day; it must have been the shocking sight of the nearby ocean and those salty sea breezes!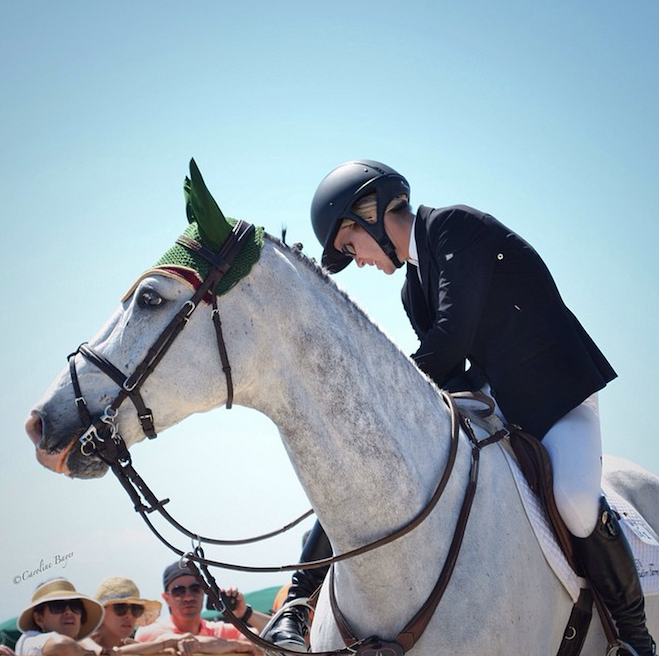 @canterthejump_ Let's hear it for the amateur equine photographers! Thirteen year old amateur Caroline Beyer caught our eye with this cool perspective of Alexa Lowe Wiseman checking her girth while a trio of beachgoes look on in fascination. We loved the interest from passersby in the horses and all of the seemingly trivial moments that us horse people are used to, but that attracted astute attention from "regular" people.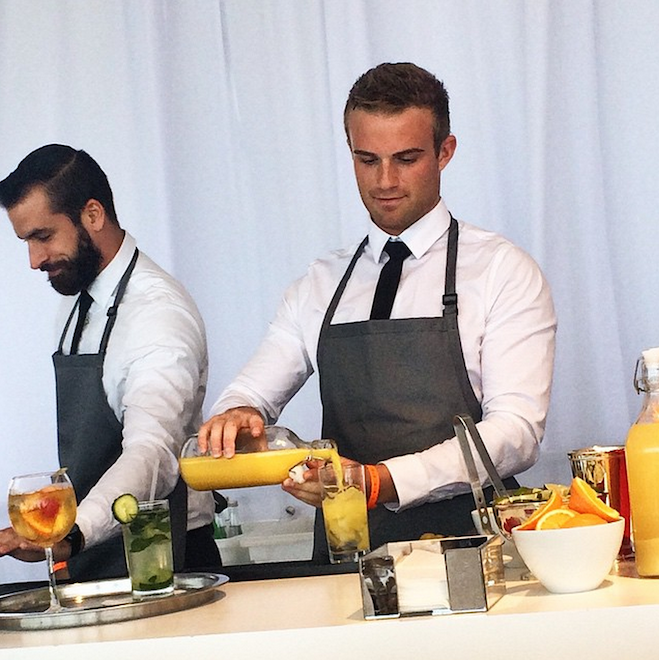 @shirazevents Le sigh. If you missed the reason why the entirety of the VIP wait staff ranked a perfect 10, check out our 10 Best Things about the Longinges Global Champions Tour Miami Beach. Shiraz Events brought their #ShirazStuds out to play in Miami, ensuring that all other VIP tents from this point forward will be a massive letdown.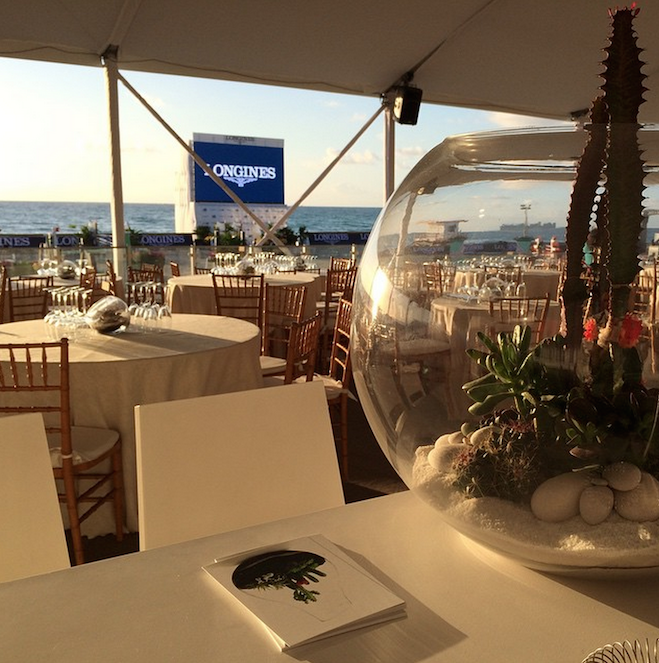 @bluehartmiami Speaking of the VIP, #BlueHartMiami caught this sweet perspective from the vantage point of one of the lush VIP tables. As the sun rose –or set– over this view, the beauty of the day was unmatched.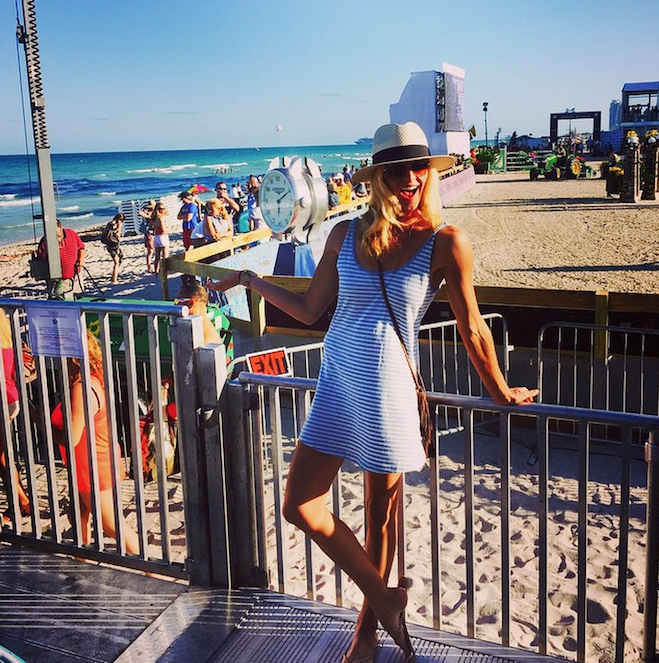 @arose72 Selfies galore! One couldn't hit the LGCT Miami Beach without documenting the moment. Who else can say they've watched five star show jumping barefoot from the beach? @arose72 got into the spirit of the day with this jubilant shot.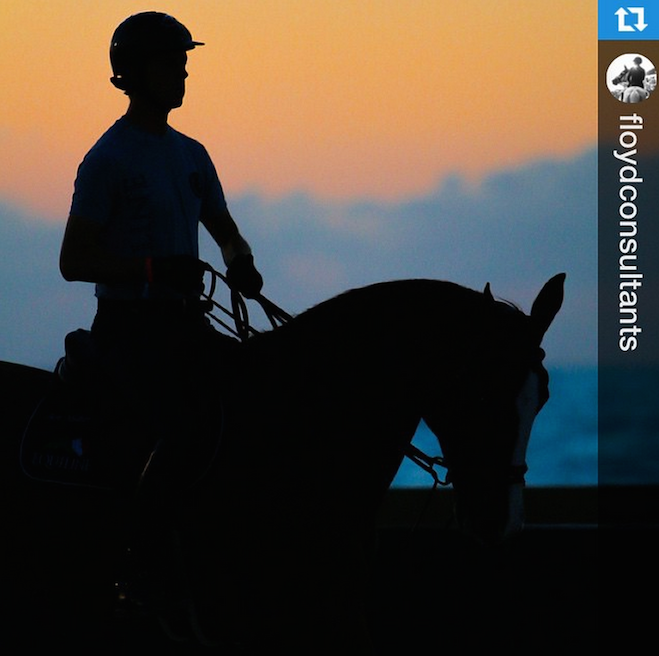 @benmaherofficial And then there was this. Horse & Style Editor in Chief Erin Gilmore captured this sunrise moment that was regrammed by Ben Maher himself. Early in the morning the main ring was open for riders to flat their horses, and the backlit silhouette moments simply made the day. In this insta-ed moment, Ben flatted his horse Diva II before the big event on Saturday afternoon.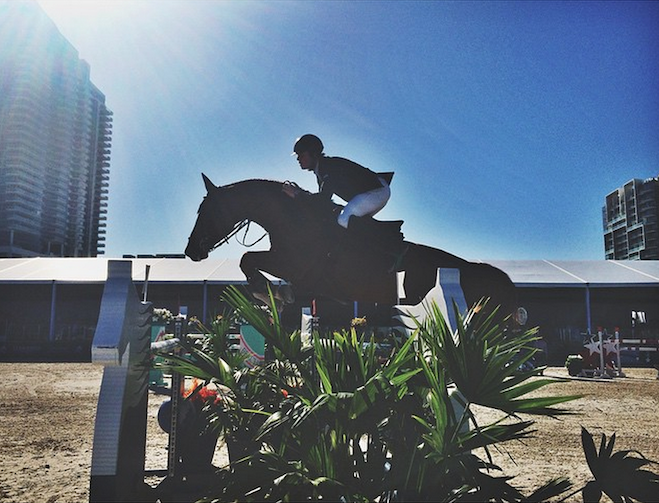 @kaitlynbiss Oxer! Show jumping fan Kaitlyn Biss captured this cool jumpshot from her ringside vantage point that was right next to a fence on course. It was a true thrill for everyone  and anyone who sauntered up to the edge of the ring and was able to get this close up to the show jumpers.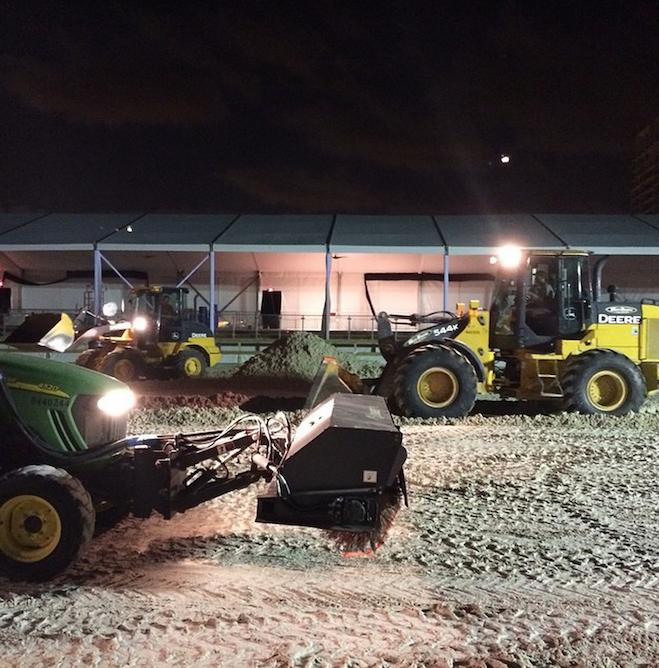 @discountdirtworks Let's hear it for the behind the scenes effort. The undertaking to put together –and take apart– the temporary Miami Beach venue was massive, to say the least. In this shot, Discount Dirt Works begins the job of pulling up the footing on Saturday evening after the show. Our heartfelt thanks go out to everyone who put their all into the Longines Global Champions Tour Miami Beach. You pulled it off in spectacular style!
[hupso_hide]
Related Posts