From the official press release, Doha, Qatar, Feb 24 – The first flight, carrying 45 spectacular showjumping horses, has touched down in Doha, ahead of the Commercial Bank CHI AL SHAQAB Presented by Longines.
In total, 130 horses from all around the world – including Germany, Netherlands, France, Belgium, Spain, Austria and Switzerland – will arrive on three separate flights.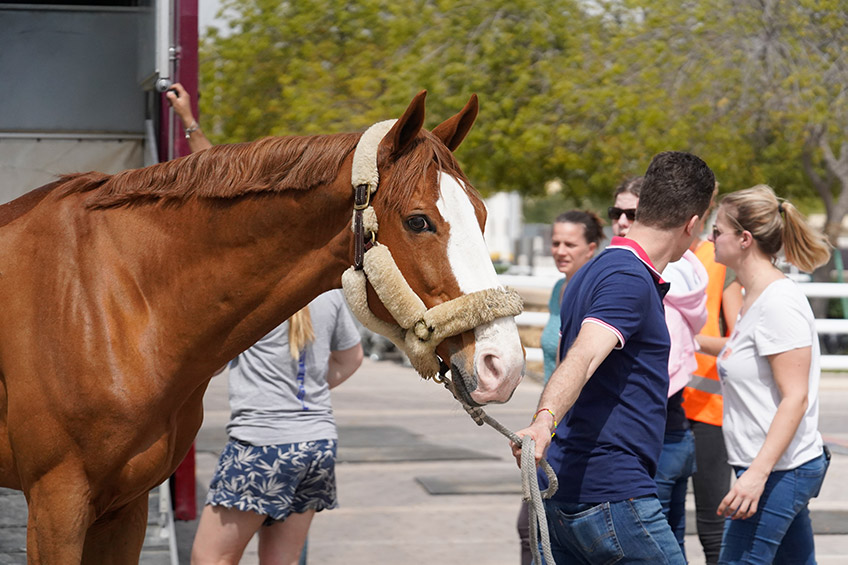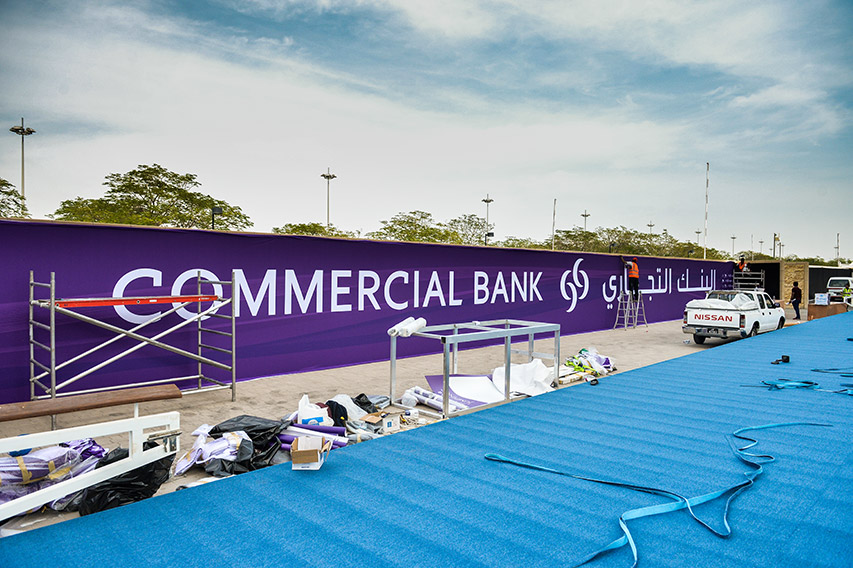 February 27–29th a total of 88 riders from 23 countries will thrill crowds in the spectacular event, which will take place at the Longines Arena at Al Shaqab, member of Qatar Foundation.
The world-class international equestrian competition, which Al Shaqab is organizing and hosting for the seventh time, will see riders compete in the Olympic disciplines of showjumping, dressage, and para dressage.
CHI (Concours Hippique International – International Equestrian Competition) is the official title awarded by the Fédération Equestre Internationale (FEI) to international equestrian competitions with three or more equestrian disciplines. Commercial Bank CHI AL SHAQAB Presented by Longines is one of only five CHI competitions worldwide and the first and only equestrian event of its kind in the Middle East and Asia (Mena) region.
German showjumper Daniel Deusser, currently third on the Longines global rankings, headlines the impressive list of entries. Other jumpers competing include Sweden's Peder Fredricson, ranked number five, Belgium's Pieter Devos, ranked number six and the winner of last year's CSI5* Grand Prix in Doha, and Olympians Edwina Tops-Alexander (Australian) and Scott Brash (Great Britain).
Al Shaqab – A World-Class Facility
Since its establishment in 1992, Al Shaqab's vision was to build on Qatar's Arabian horse heritage and be a leading global center for equine professionals, while providing an engaging experience for the community. Global leadership has not only meant preserving, improving, and promoting the Arabian horse breed, but also encouraging the community in this unique, traditional cultural sport. 
Today, Al Shaqab's impressive facilities, which are distinctively designed in the shape of a horseshoe, cover 980,000 square meters. With a state-of-the-art Main Arena comprising both an indoor and outdoor venue capable of holding over 5000 spectators, Al Shaqab is part of Qatar's growing reputation on the world stage that showcases its ability to host major international sports event at the highest level.
For further details please visit www.alshaqab.com