This giveaway is now closed. Check back in December for our fabulous annual 12 Days of Christmas Giveaway!
Congratulations to the winner of our October Wellesley Equestrian giveaway: M. Bonacorsi!
---
Enter this month's H&S Giveaway, brought to you by Wellesley Equestrian!
Enter for a chance to win a personalized Show Brush from Wellesley Equestrian! Finally! Brushes that put the winning touch on your horse before you walk into the ring!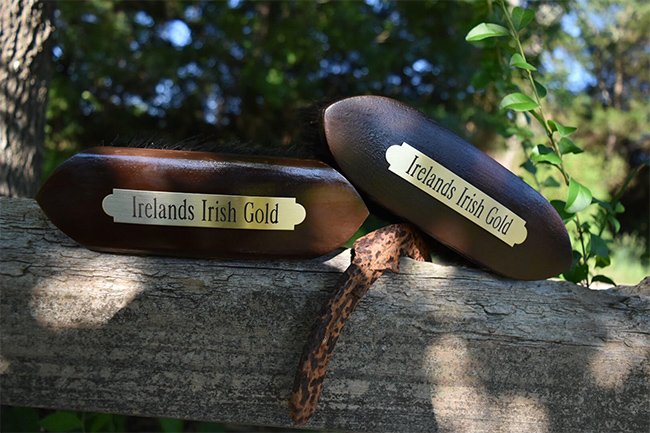 Made from high-quality wood and hand-stained in dark walnut, the Wellesley Equestrian Show Brush was created to remove all dust from your horse while bringing their natural oils to the surface for that show ring shine.
Exclusively made and sold at Wellesley Equestrian, these brushes are finished with a personalized plate so that they are never stolen from your grooming box again. Not to mention, they look beautiful up at the ring and add that professional look that has been missing from your grooming box.