Horse & Style Magazine offers its readership an unmatched equestrian lifestyle experience.
---
Horse & Style Magazine is a lifestyle publication with an innovative, behind-the-scenes focus on equestrian style and fashion; and unique, in-depth coverage of North American as well as global competitors, events and happenings.
H&S publications include four (4) quarterly issues per year: Spring, Summer, Fall and Winter. Each issue is available online and in print.
---
Info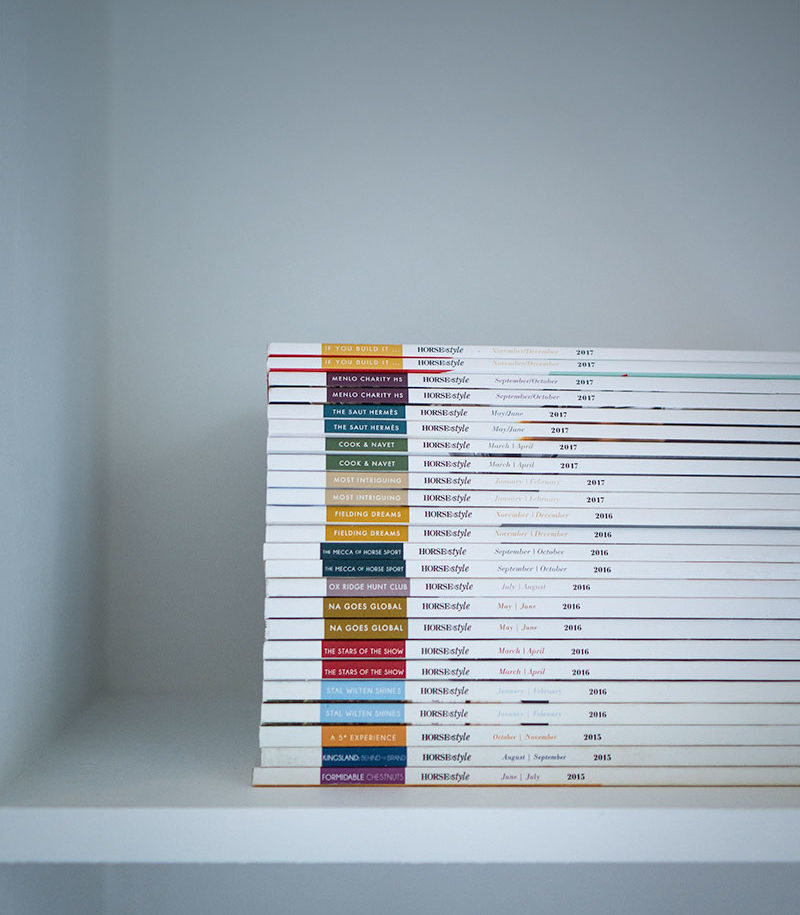 Roles & Regular Contributors
Publisher & Editor-in-Chief ‖ Sarah Appel
Editor ‖ Emily Pollard
Art Director ‖ Danielle Demers
Advertising & Sales ‖ Jeanette Gilbert
Copyeditor ‖ Pam Maley
Writers:
Laurie Berglie, Alli Addison, Erinn Lew, Terri Roberson Psy.D., Dr Carrie Wicks, Ph.D., Pam Maley, Taryn Young, Natalie Keller Reinert, Lila Gendal, Claiborne & Lime, Julie Unger, Lindsay Brock, Catie Staszak
Photographers:
Ashley Neuhof, Dani Maczynski, Alden Corrigan Media, Andrew Ryback Photography, Kimberlyn Beaudoin, Anwar Esquivel, Jump Media LLC, Phelps Media Group, The Book LLC