Shelley Fellers stood at the ingate and gazed at her husband as he circled Flexible just beyond the circle of the arena lights, waiting for the call to enter the ring. "He just keeps wanting to jump," she said with the tone of someone who'd seen this before, and was still struck by the fact that she was seeing it again. In her eyes it never gets old, and indeed we all shared her amazement at the 18-year-old Irish Sport Horse stallion, who picked up his third career Grand Prix of Sacramento win last night against a full field of 35 horses and riders. It's never easy, and competition certainly wasn't soft this year. East Coast riders Brianne Goutal, Catherine Pasmore and Jack Hardin Towell all made first time appearances at Sacramento, and a nine-horse jumpoff kept the night heated as riders turned up the speed over Heiko Wahlers' shortened course.
The Sacramento International Horse Show is now in its seventh year, and with more and more show dates added to the calendar each season, it's getting harder all the time to stand out. It's tough to compete with the events of one week ago, when the Longines Los Angeles Masters CSI5* brought a glittery cast of international show jumping stars to California. Those of us who experienced LA last week, and traveled to Sacramento this week, were expecting a "normal" class at a "normal" show. There was to be no sweeping red carpet, and no Scott Brash, at Sacramento. But just when the annual World Cup Qualifier, which is hands-down Northern California's biggest grand prix, threatens to lose a little bit of its shine, Flexible shows up and saves the day.
Watching Rich Fellers defy gravity with Flexible puts your heart in your throat. Everyone cheers for him. Everyone gasps with terror when he slips around the tight turn four strides away from the final fence. Everyone screams for him when he crosses the finish timers clean. On the West Coast, and especially at Sacramento, he's a horse that is a hero to everyone and turns grown men into misty eyed fans.
Flexible led the way, and at the end of the evening the $55,000 Land Rover Grand Prix of Sacramento had proven to be another fantastic grand prix that makes the trip down that long country road to the Murieta Equestrian Center well worth it.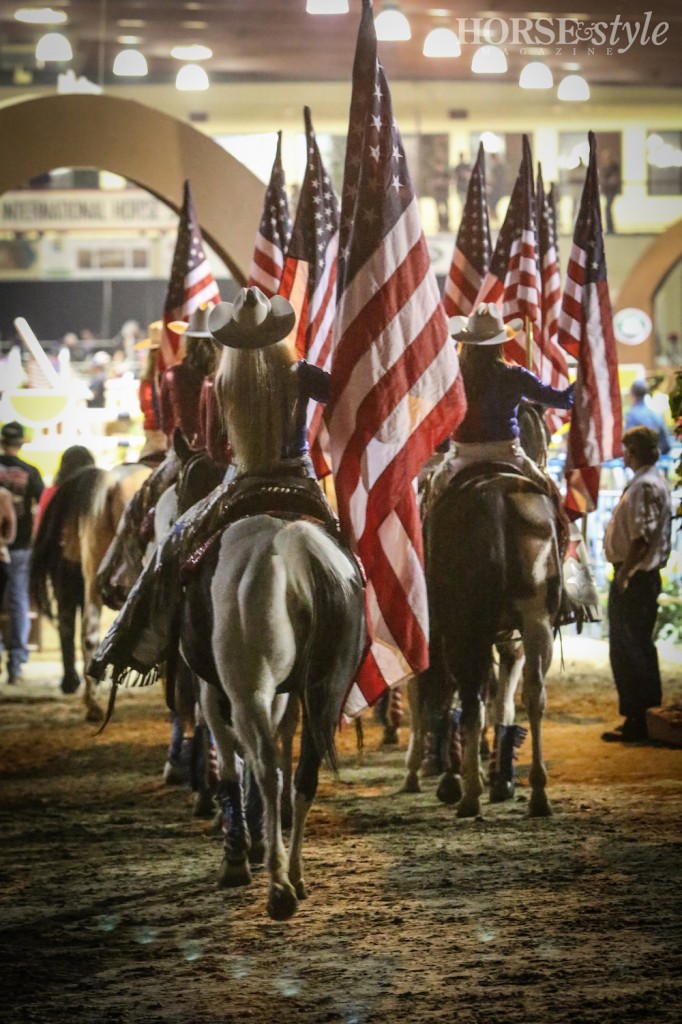 Opening ceremonies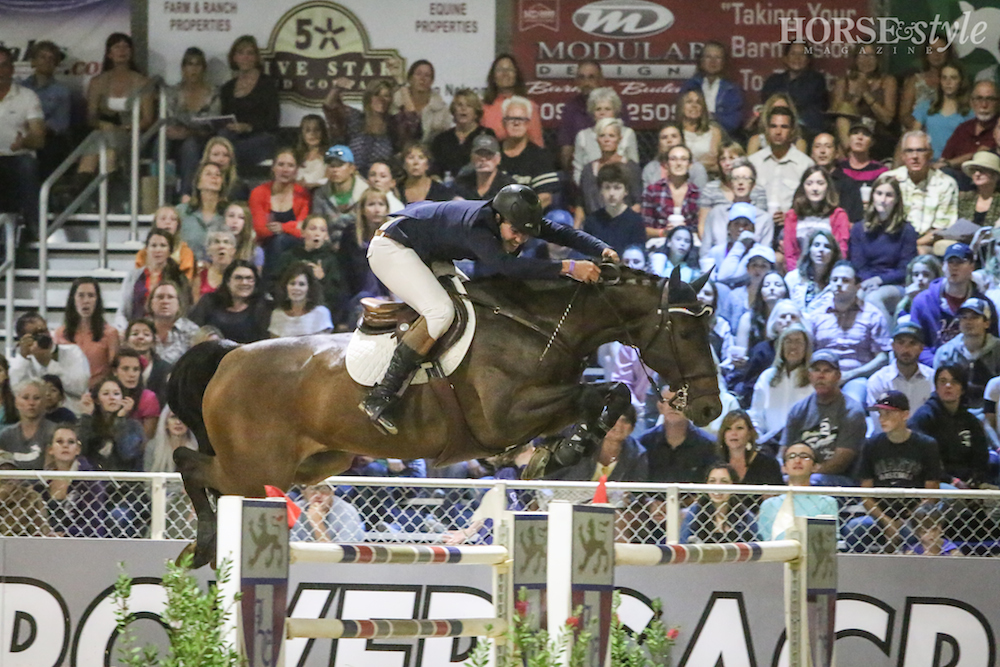 Jack Hardin Towell and Silence jumped double clear for third place
Brianne Goutal, Zernike K, and groom Sean Lynch watch and wait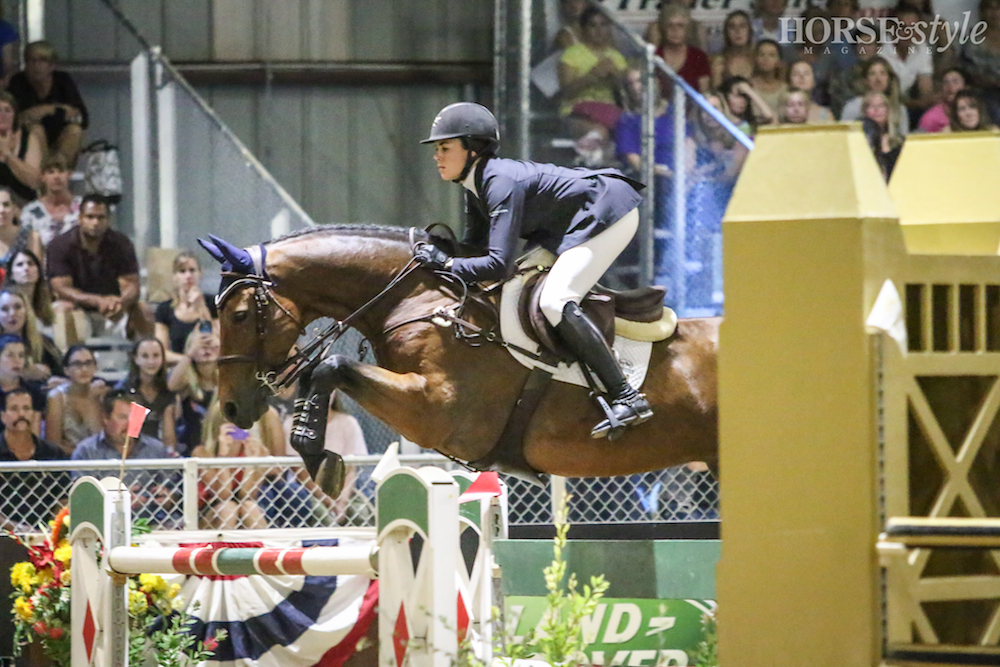 Brianne had one down in the jumpoff and finished in 5th place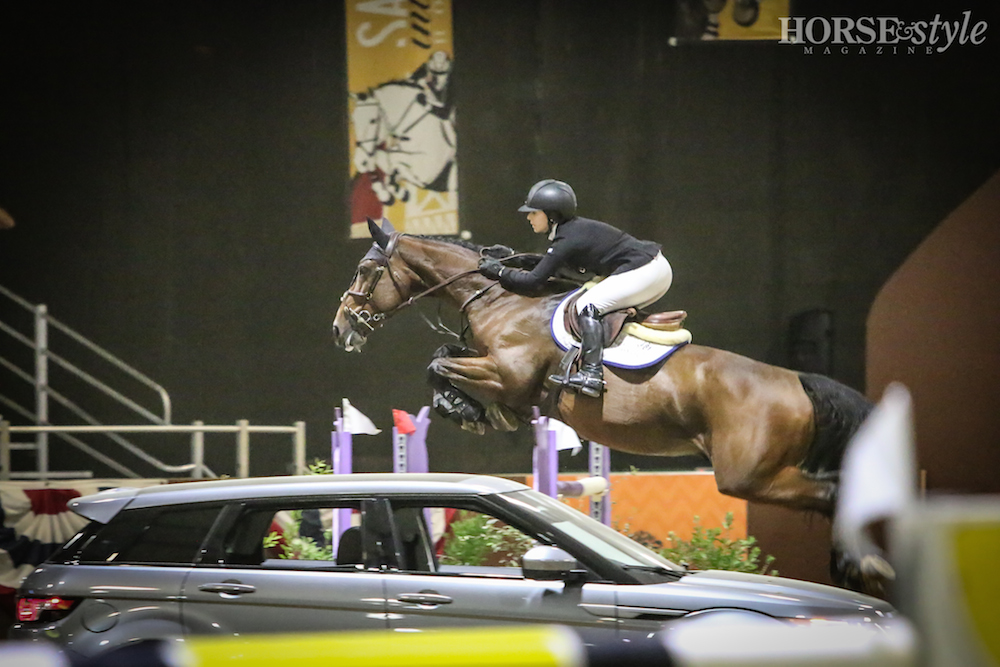 Catherine Pasmore and Bonanza – 4th place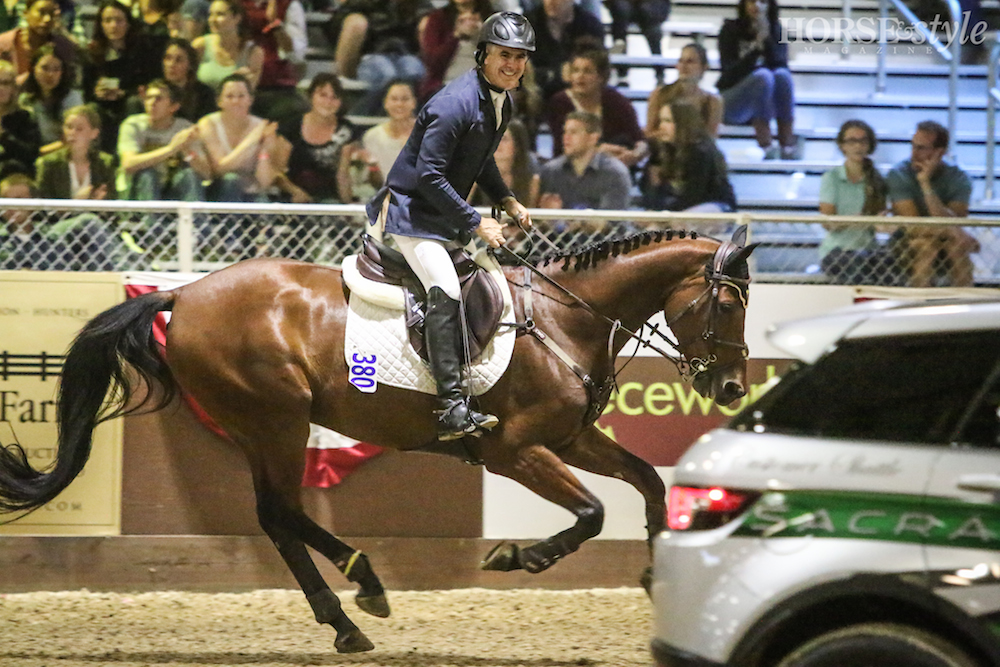 Juan Pablo Gnecco grins after his clear round with New York. He finished in 2nd place behind Rich and Flexible, with a jumpoff time of46.53 toRich's 41.15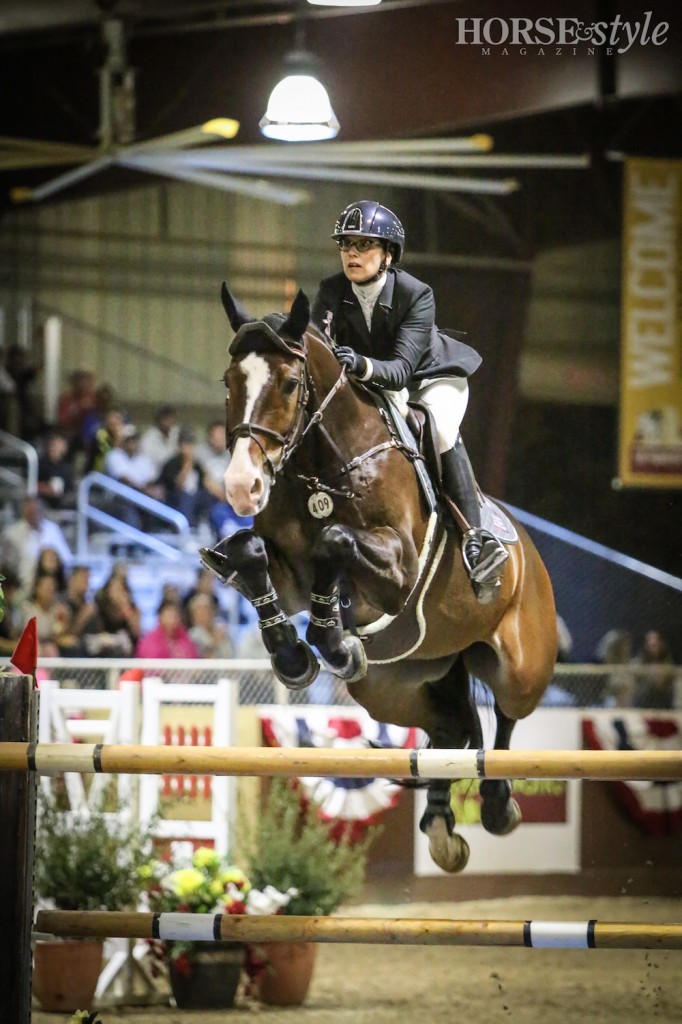 Susie Artes and Zamiro – 7th place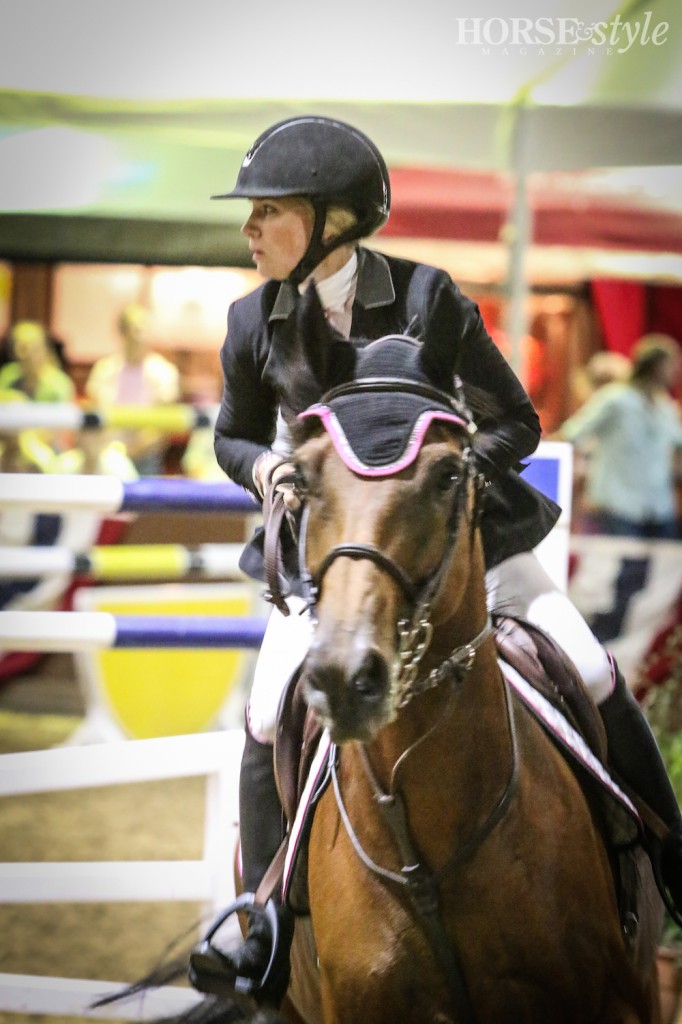 Karianne Boyce-Lockhart and Ferro DC – 10th place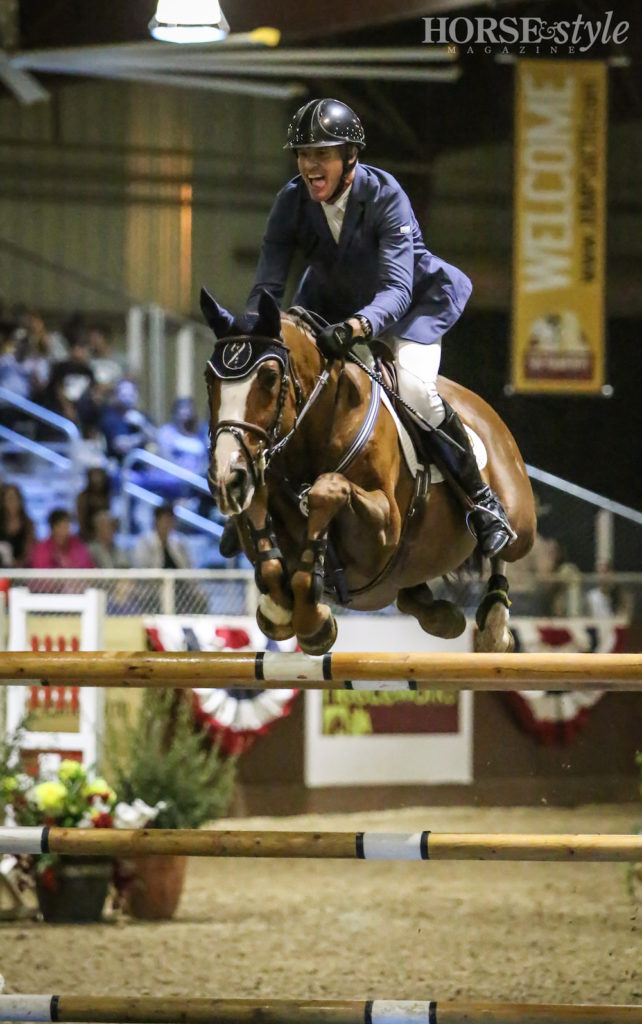 Rich and Flexible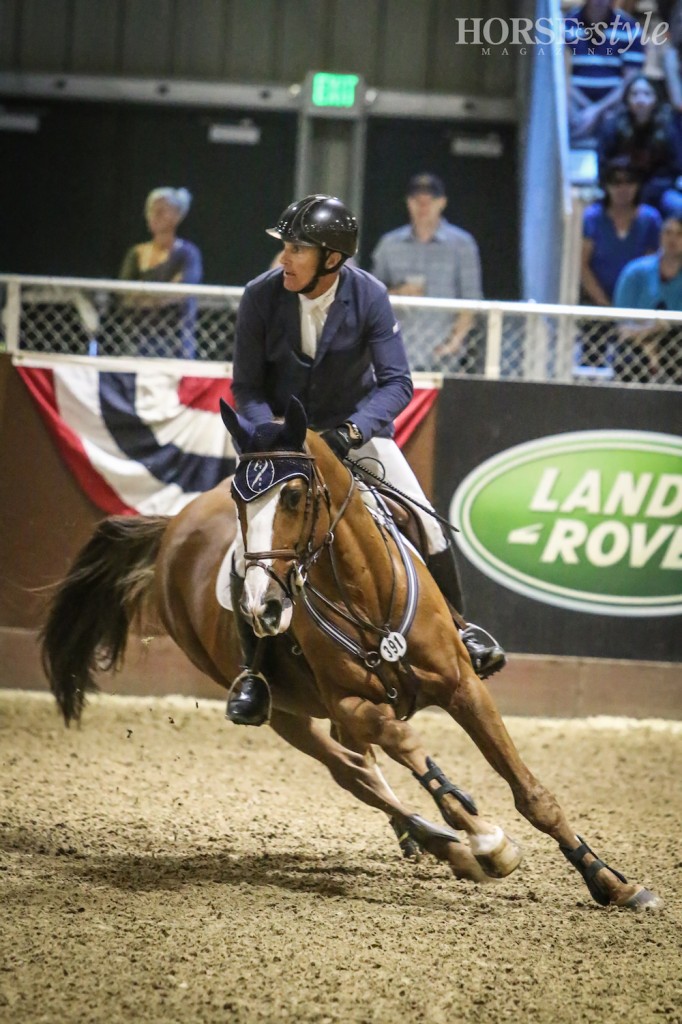 Perfect balance on the tight turn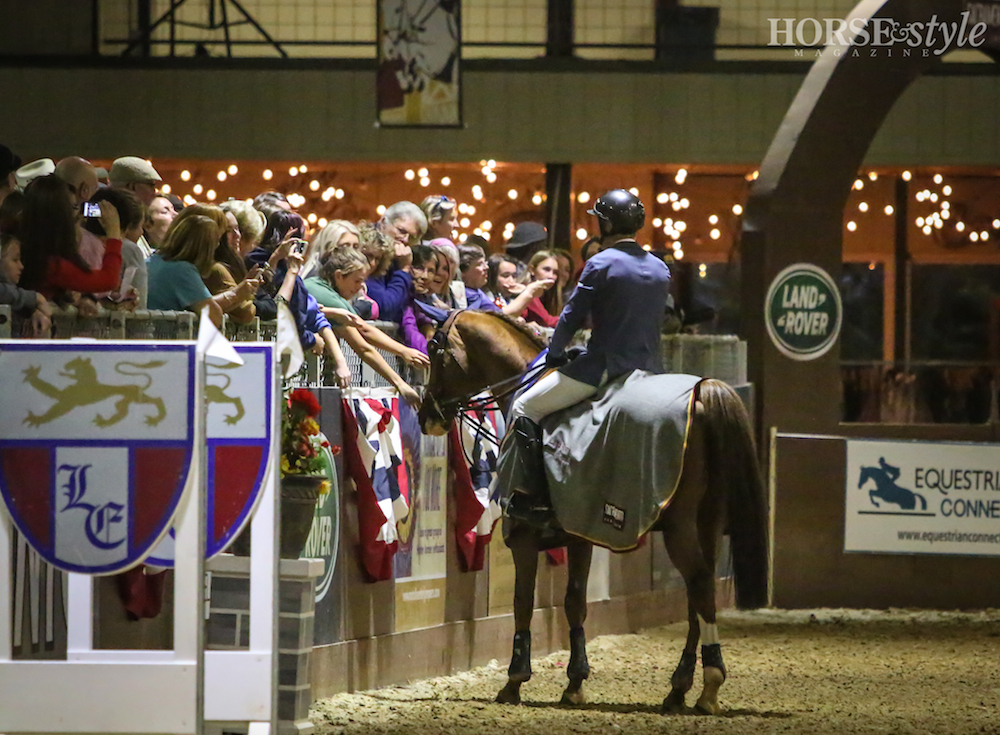 Nothing better than a gracious winner.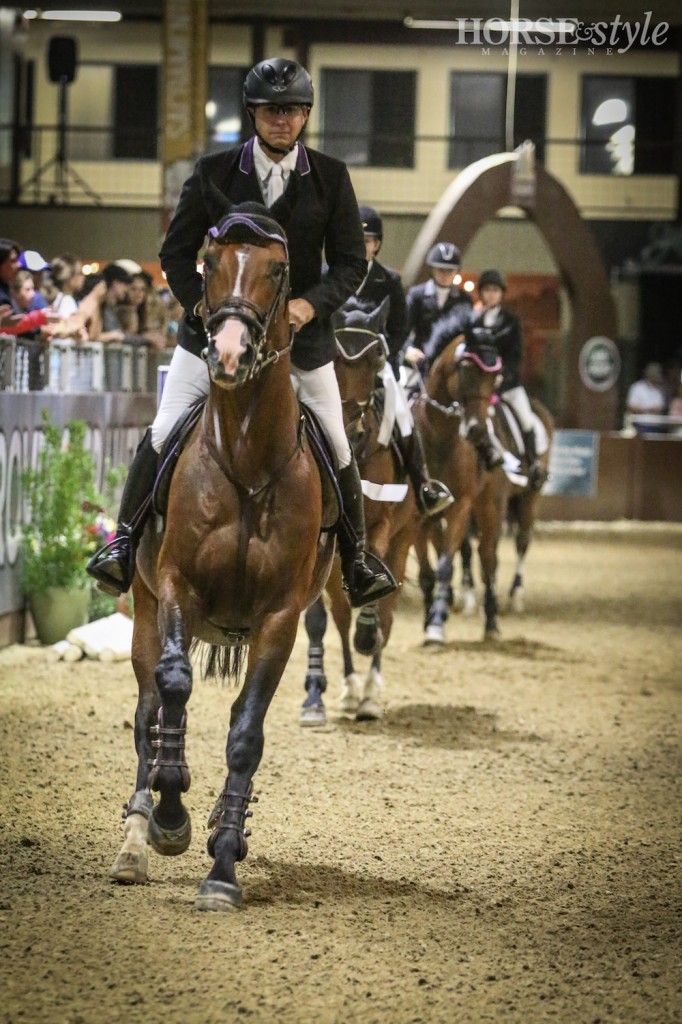 Vinton Karrasch and Coral Reef Follow Me – 8th place