I came across equestrian artist Liz Wiley on Instagram probably when searching one of these hashtags: #horsepainting, #equestrian, or #equestriandecor. I instantly fell head over heels for her work because I love horses, and I love abstract art. Liz seamlessly and effortlessly brings the two together. Liz describes her work as, "modern contemporary abstract fine art for every budget." At first glance, I thought her paintings were created through the watercolor medium, but they are actually oil and acrylic!
Having been an artist for the last 15 years, Liz first studied at the University of Texas Arlington and then under a local artist. In 2011, Liz began selling her paintings on Etsy. Shortly thereafter, she was contacted by Crate & Barrel about using her paintings in their catalogues as props! She is also regularly contacted by local businesses who want to use her paintings for their company's marketing and branding.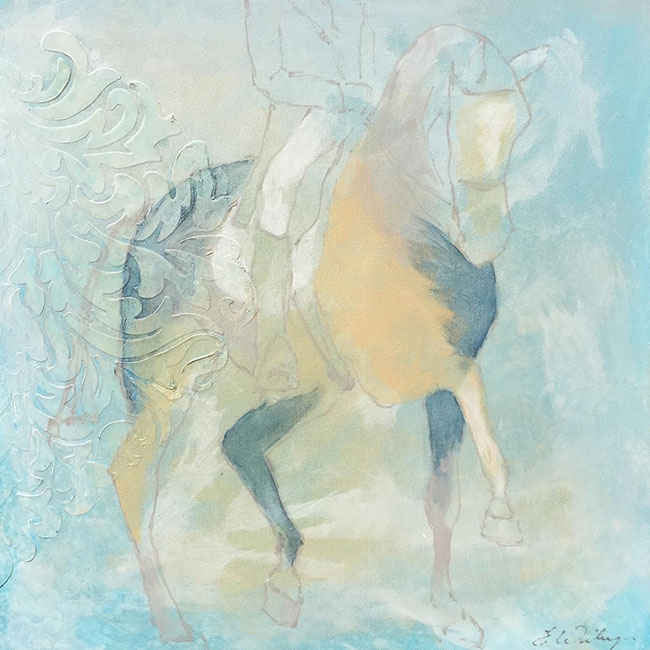 Liz is constantly challenging her comfort zone by trying new techniques and tools to accomplish the results she's after, and she states that she learns something from each and every piece she completes. "My objective is to create paintings that will reflect and compliment the space it occupies," states Liz. "I have found it easier to create something for a specific space than to create something that doesn't know where it's going to live. This also helps the creative process start."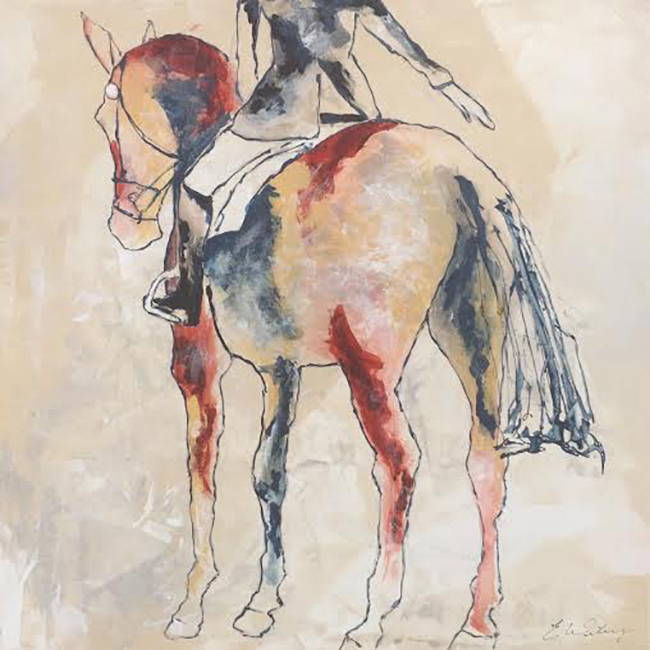 Her equestrian work is on display at her Texas studio (hours by appointment only), which is located at: 9995 Monroe Drive, Suite 121, Dallas, TX 75220. You can also contact Liz through her website, Etsy, and Facebook. Find her on Instagram @lizwiley. These three paintings are all acrylic on canvas, 60 x 30 inches. Aren't the colors simply breathtaking?