[Plymouth, MA] SmartPak is excited to introduce Piper, a new line of schooling breeches exclusively by SmartPak. Piper is fashionable and functional and is fabulously priced, starting at just $79.95!
"We designed Piper breeches because our customers asked us for a fun, fashionable schooling breech at an affordable price," said Melissa Hamlet, SmartPak's Vice President of Merchandising. "We're thrilled with the feedback we've been getting so far and our plan is to update the Piper color offerings continually so that our customers can keep their wardrobes fresh."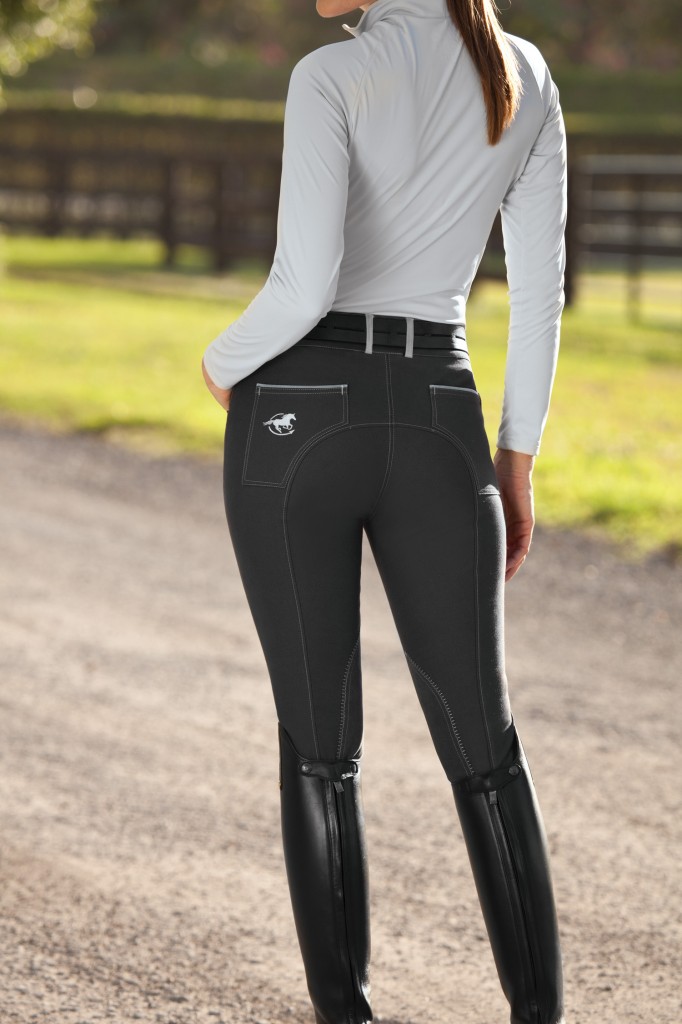 Piper breeches are made of a stretch synthetic fabric that is extremely comfortable and long wearing and that stands up to the demands of schooling. The fabric offers fantastic grip and has great durability. It performs well in the saddle and has long-term shape retention. An ergonomic-shaped panel at the calf eliminates bulky Velcro and annoying seams for a streamlined fit. The coverage is perfect, thin enough to be comfortable, yet substantial enough to provide plenty of coverage while creating smooth, flattering lines. Piper Breeches make everyone who wears them look and feel great!
Piper breeches come in four models – Piper Full Seat Breeches, Piper Knee Patch Breeches, Piper Plus Full Seat Breeches and Piper Plus Knee Patch Breeches.
Features include:
o   Trim on pockets that takes the look from dull to delightful
o   Contrast stitching that gives the breeches a little "personality"
o   A comfort fit sock bottom that fits smoothly inside the boot
o   A contoured 2"-wide waistband for a trendy and flattering style
o   The Piper, and Piper Plus, Knee Patch models also feature a fashionable Euro Seat for trendy styling
"Piper breeches were designed to offer a schooling breech with great style at a great price," added Hamlet. "Schooling style doesn't have to be hot pink and zebra plaid, but it doesn't need to be boring either! We think everyone will like the Piper colors, whether Merlot with dark grey trim, Charcoal with light grey, Wheat with teal or Blue Jeans with brown.
Every pair of Piper breeches qualifies for SmartPak's free shipping on all orders over $75 and free returns on all sized items. Like every purchase from SmartPak, they're backed by SmartPak's 100% Happiness Guarantee, so everyone can try them absolutely risk free. Be sure to order one in every color, because Piper is "Too Fun to Have Just One!"
To learn more about Piper exclusively by SmartPak, and to place a risk-free order with free shipping, please visitwww.SmartPak.com.