[Wellington, FL] The second annual Trump Invitational Grand Prix, presented by Rolex, will be held on Sunday, January 5, at The Mar-a-Lago Club in Palm Beach, Fla. Bringing together the best in the equestrian sport of show jumping for a day of fantastic competition and charity fundraising, guests will also enjoy a performance by multi-platinum recording artist and four-time Grammy nominee, Hunter Hayes.
Georgina Bloomberg, Ivanka Trump and Paige Bellissimo are chairwomen of this year's star-studded affair, which will include a poolside cocktail reception, silent auction and ringside seating to an exciting equestrian show jumping event. The one-of-a-kind social and sporting event will feature 36 of the world's leading riders going head-to-head in a Fédération Equestre Internationale (FEI) world ranking competition. The lineup of the World's top ranked riders includes Ben Maher, Beezie Madden and Kent Farrington, as well as up and comers Jessica Springsteen and Katie Dinan.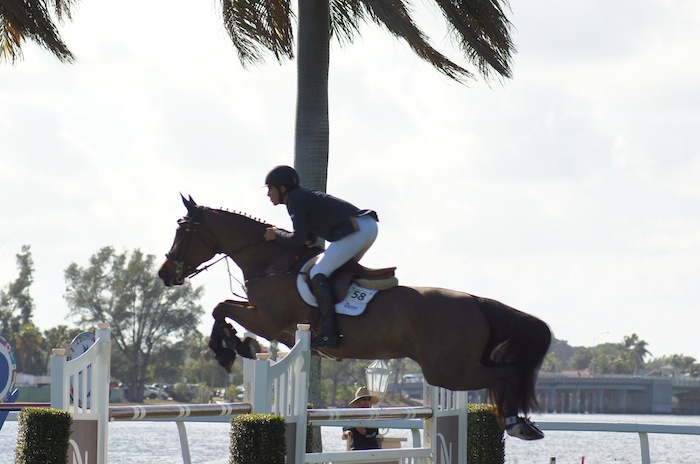 Olympic veteran Daniel Bluman competes in the 2013 Trump Invitational
Four-time GRAMMY nominated artist Hunter Hayes is a multi-talented performer, musician, producer, and writer.  His critically acclaimed Atlantic Records self-titled album has already garnered three consecutive No. 1 singles, selling over eight million singles to date while the album itself was recently certified platinum by the R.I.A.A. His most recent hit, "Everybody's Got Somebody but Me" featuring Jason Mraz, is off his critically acclaimed album, Hunter Hayes (Encore). Hunter has played over 500 dates since 2011. He has headlined sold out venues across the US and Canada including his most recent sold out CMT On Tour: Hunter Hayes' Let's Be Crazy tour with 25 dates in 21 cities.
Net proceeds from the Trump Invitational benefit the 2014 FTI Consulting Great Charity Challenge presented by Fidelity Investments® (FTI GCC), which has raised and distributed more than $4.2 million to nearly 100 nonprofits in Palm Beach County over the last four years. The event also serves as the jump start to the 2014 FTI Consulting Winter Equestrian Festival, the 12-week circuit at the Palm Beach International Equestrian Center in Wellington from January 8 to March 30.
The FTI GCC was founded in 2010 by Mark and Katherine Bellissimo of Equestrian Sport Productions and their daughter, Paige. This year, more than 400 local charities applied for a chance to be one of the 34 lucky participants to be in the running for the top prize of $150,000 to the $15,000 amount that every participating charity will win. This year's event on Feb. 1 is expected to raise $1.75 million with 100 percent of the proceeds donated to the participating charities. The first 24 charities were drawn in November and eight more will be randomly selected on Jan. 5 at the Trump Invitational.
Individual event tickets are available for $1,750. Table sponsorships are from $10,000 to $35,000. For more information, please contact Anne Caroline Valtin at (561)-784.1133 or [email protected]. There is no general admission for this event.
For more information on Equestrian Sport Productions or the FTI Consulting Winter Equestrian Festival, please visit www.equestriansport.com or call 561-793-5867.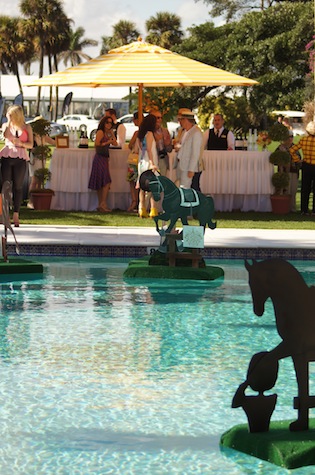 About FTI Consulting, Inc.
FTI Consulting, Inc. is a global business advisory firm dedicated to helping organizations protect and enhance enterprise value in an increasingly complex legal, regulatory and economic environment. With more than 4,000 employees located in 24 countries, FTI Consulting professionals work closely with clients to anticipate, illuminate and overcome complex business challenges in areas such as investigations, litigation, mergers and acquisitions, regulatory issues, reputation management, strategic communications and restructuring. The company generated $1.58 billion in revenues during fiscal year 2012. For more information, visit www.fticonsulting.comand connect with us on Twitter (@FTIConsulting), Facebook, and LinkedIn.

About Fidelity Investments
Fidelity Investments is one of the world's largest providers of financial services, with assets under administration of $4.5 trillion, including managed assets of $1.9 trillion, as of October 31, 2013. Founded in 1946, the firm is a leading provider of investment management, retirement planning, portfolio guidance, brokerage, benefits outsourcing and many other financial products and services to more than 20 million individuals and institutions, as well as through 5,000 financial intermediary firms. For more information about Fidelity Investments, visit www.fidelity.com.

About the FTI Consulting Winter Equestrian Festival
The 2014 FTI Consulting Winter Equestrian Festival has 12 weeks of top competition running from January 8 through March 30. The FTI WEF is run by Equestrian Sport Productions, LLC, and Wellington Equestrian Partners and held at the Palm Beach International Equestrian Center. All 12 shows are "AA" rated and Jumper Rated 6, and more than $8 million in prize money will be awarded. For more information, visitwww.equestriansport.com.