Looking at him relaxing in his pasture, one might see Jack as the 'average Joe' of horses. In all honesty, that's what I first thought when I saw his photo on the website of a friend's farm in the sales ads. Sure, he was flashy and nice to look at, but his first impression wasn't really that of a performance horse. Was this 14-year-old, ex-western pleasure now-gone-trail horse, really worth going to look at? I now regret ever letting those thoughts run through my mind.
Our first year together had its ups and downs; he threw fits at horse shows, we butted heads many a time while training, but we also worked well together when we finally breathed and focused. We eventually found our rhythm in one another.
Then the summer of 2009 threw me on a roller coaster. My parents had decided to divorce, and I moved across the country to start a new chapter with my mother. High school was a rough several years for me after that, being in a completely new part of the country, no familiar faces, and lack of a social circle to go to when I was having a difficult time. More than 70% of teenagers don't have a safe haven they can go to when they are faced with difficulty. I was blessed because I had Jack.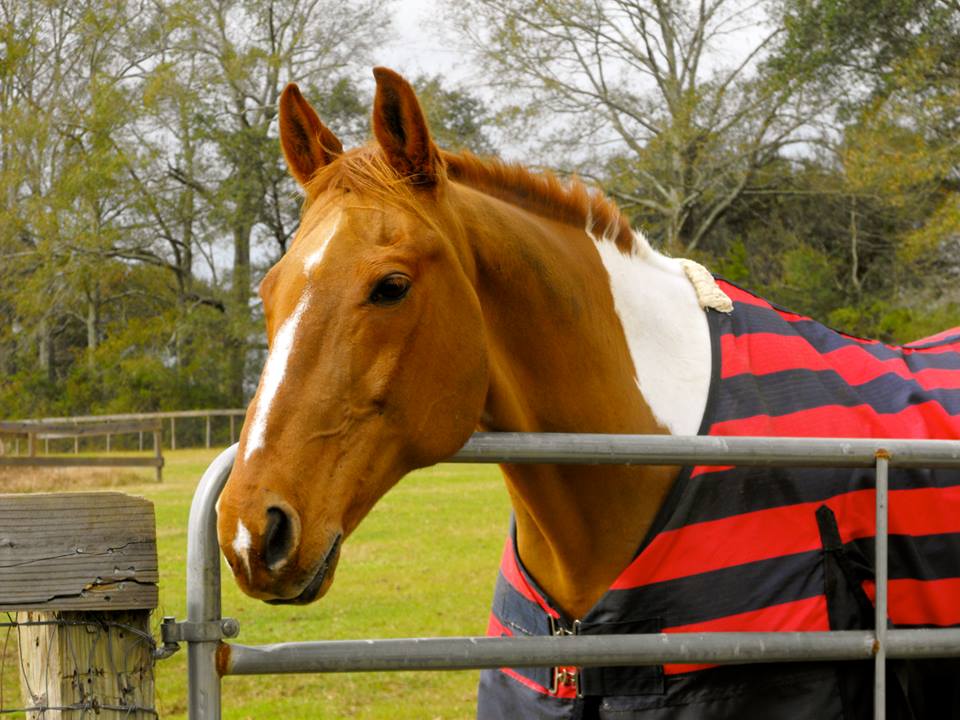 He remained a constant for me that not many young kids have, as they grow up and face the blows thrown by life. He was that familiar face in a sea of the unknown. My rock on which I climbed back on top of when knocked down. The warm, forgiving shoulder that I could lean into and breathe out all of my emotional stresses.
The best part? He never judged me for being myself, or for making mistakes.
After we had moved down south several years ago, there was a lack of Western and all-around pleasure horse trainers in our area, so we found our niche in Dressage. For three years, this western pleasure trained horse tolerated me as I tried and tried and tried, figuring out the correct from the incorrect, an actual circle from sloppy ovals, without a solid trainer there to guide me. Once I came upon my current trainer, Ms. Regina Milliken of Oak Hill Ranch, we had matured enough together to know that Dressage was something we both wanted to succeed in.
Jack made the transition with me to becoming a young adult and heading off to college. I'm lucky enough to attend a university that is close enough to the ranch I train at, and I was able to travel home frequently to see him and train throughout my freshman year. With academics coming prior to my riding, I had to make up for lost time on weekends, making the sessions I had with him more intense and forcing me to keep on top of my schedule and manage both his care and my time. For a then 18-year-old gelding who lacked in extravagant movement and necessary elasticity, it was tough to form the perfect test.
However, his willingness to please and that level-headed attitude my mother and I had chosen to invest in four years prior, is what got us to our first USDF Regional Championship and a 6th place finish out of 26 other combinations in 2013 for the GAIG/USDF Training Level JR/YR Championship test. No fits were thrown in the stall, no disagreements were had in the ring, and it was smooth sailing. Watching my rides on him then, you wouldn't have been able to tell it was the same Jack just a few short years before. Never had I been so relaxed and happy.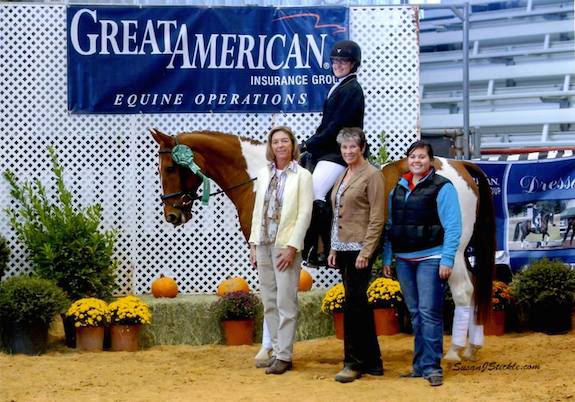 As of now, Jack has been so much more than my teammate; he's a part of my family, he's my best friend, and he's my spoiled rotten 15.2 hhm occasionally grumpy, old man. The impact he has made on my life is one that is never easily forgotten. His lessons of patience and understanding have served me well as I continue my training on other horses, and given me the drive to further my competitive riding career and bring out my best in and out of the saddle.
Jack is the steady-eddy guy that my employers' wife now dotes and relies on, and he remains my solid go-to when I want to play around with different sequences of a test, or clamber around on childishly like a monkey on a jungle gym. He is an old soul that has touched the lives of many in our community, and a life that has become so intertwined with that of my mother and I. He is a common ground I share with my sister, something we can both relate to. He showed me that although the world can be cruel and hard on a young kid, there is always a way to come out on top. My love for him and the confidence, light, and drive he brought to my life cannot ever be extinguished.
He is a horse that has waited now 19 years for his story to be heard, and I only pray that he stays around another 19 to continue sharing it.
-By Parrish Frisbee, Abita Springs, Louisiana