Richard Spooner cleared time in his international show jumping schedule (such as competing at Spruce Meadows, above, on July 14th) to visit the Bay Area this past Friday and Saturday. He came to give a jumping clinic at the Fairmont Riding Club in Pleasanton, CA the new home to hostess/trainer Diane Yeager and her barn Westhaven Farm. There were four height sections ranging from 2'6″ to 4′, and between five to nine riders filled each group.
The surprising aspect to this clinic was that the main focus was on the flat. Each rider was individually pulled out to showcase his/her flatwork to Spooner around a circle while Spooner gave advice on how to engage the hind end. Rather than hands-to-leg, Spooner urged riders to always use leg first and foremost and before harnessing the energy with the hands—particularly with the inside rein.
He also encouraged riders to begin thinking about squeezing with their thighs and knees to ask their horses to collect. The logic behind it being that if the horse is correctly using his hind end, the squeeze would ask the horse to raise the back and collect the leg movement.
A final cornerstone to the clinic was using the inside bend—first on the flat and then over fences. The bend prevented the hotter horses from charging the fences and also allowed for stride adjustments within tight lines. Once the riders understood that a straight horse easily translated into a charging one, they were sudden converts to Spooner's bend approach. "I love the bend!" one rider yelled out mid-clinic.
It was these three aspects that Spooner focused on, to provide the riders with the tools to maneuver his technical course without sacrificing time. "Losing time is like burning money," Spooner told the clinicians.
But it wasn't only hard work and criticism at the clinic. Spooner peppered in many anecdotes along the way to lighten the mood—such as the time in a previous clinic when he got on a rider's horse with too many saddle pads and a loose girth, and fell off. Or the time that another famous rider asked the steward to remove a competitor from the warmup ring for their "unconventional" riding, only to find out that the unconventional rider was last year's European champion.
The audience stayed engaged throughout the sessions with Spooner, providing ample descriptions and opportunities for questions. The most riveting, though, was when he mounted up on different horses to make his point: the course could be completed smoothly and beautifully and without throwing the flatwork out the window.
The experience was summed up best by one rider, who thanked Spooner for giving her a horse that she could finally control. He smiled and said, "It's the gift that keeps on giving."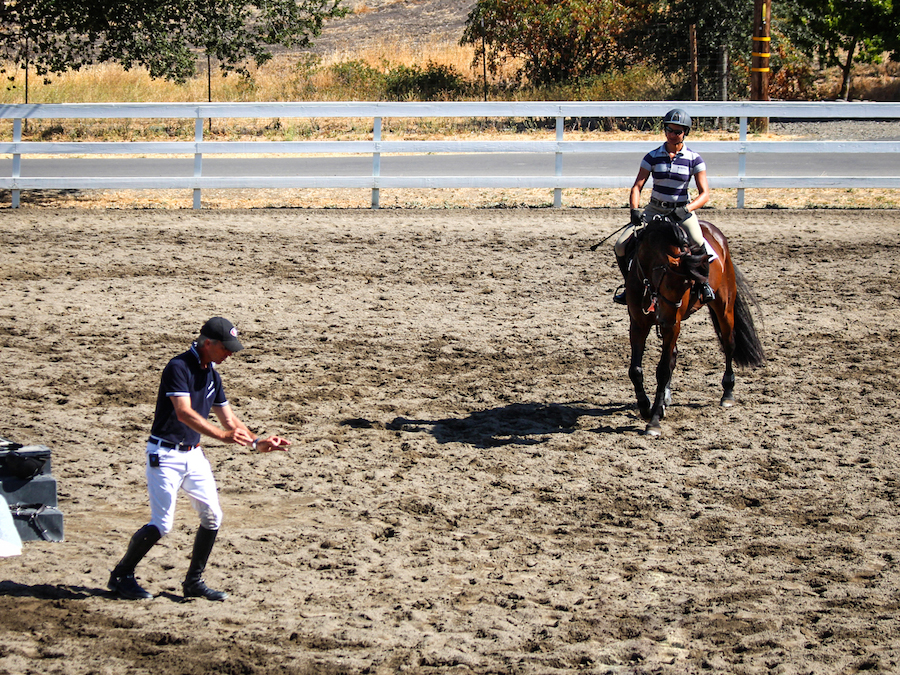 Clinic participant Morgan Caplane keeps her eyes and ears on Spooner explaining flatwork theory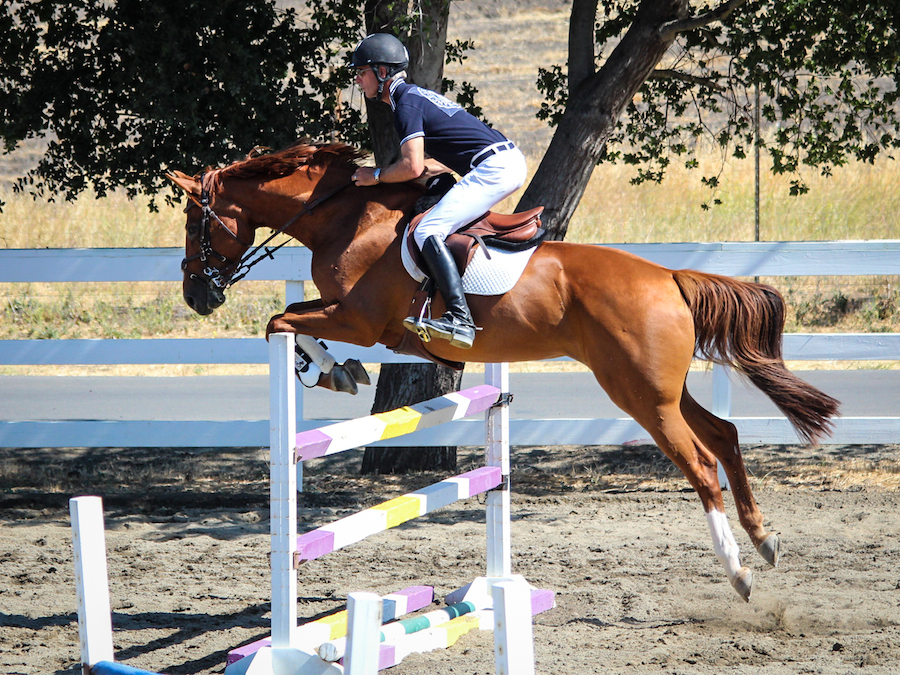 Spooner on Gina Gregory's Unforgettable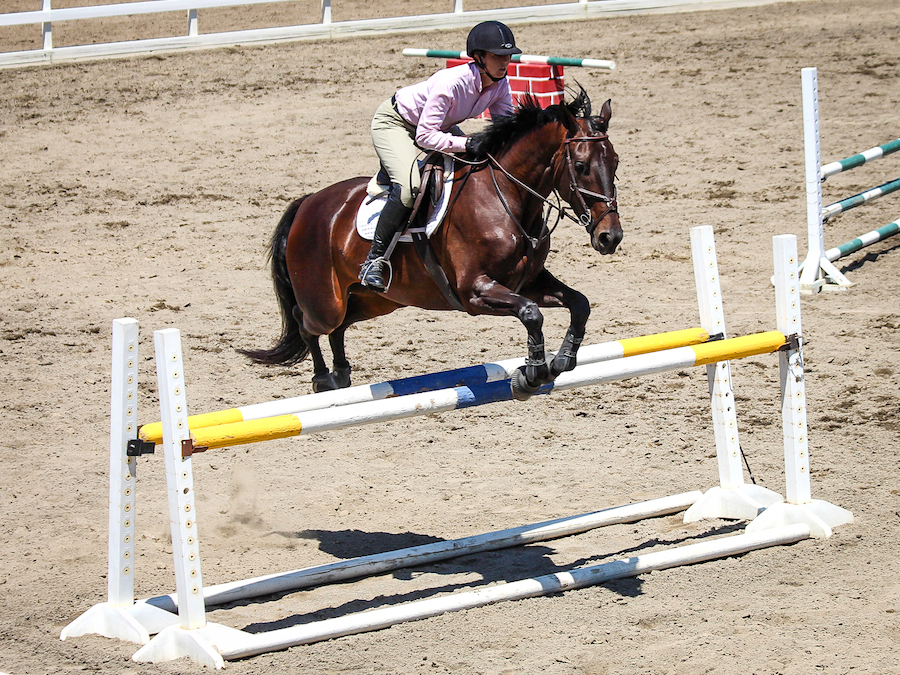 Sarah Phaklides and Kiva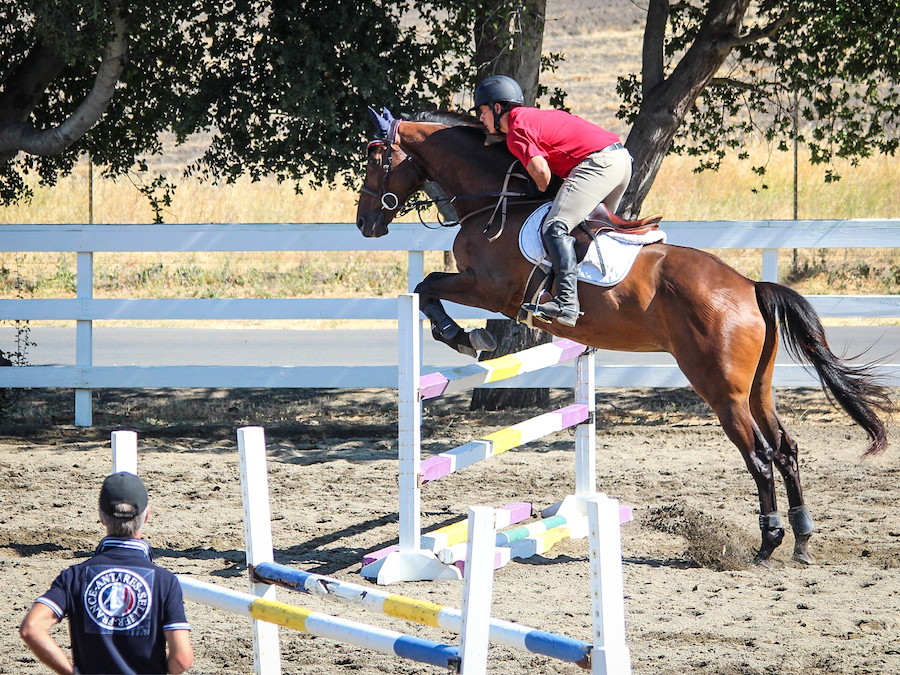 Spooner watches Alex Del Toro and Opie 10 take on the course