[Petaluma, CA] On Friday afternoon, before the slightly more serious events got underway at the Giant Steps Charity Classic Presented by Gucci, the Sonoma Horse Park's first annual Junior Team Relay took over the Wells Fargo Grand Prix Arena. Teams of costumed kids and ponies of all sizes raced through a short course that included egg and spoon, bobbing for apples, and "flowerbox bending" (in place of poles.)
Prior to the class, teams fundraised for Giant Steps Therapeutic Riding Center; the teams that raised the most money received seconds off their overall relay time.
Anytime you tell kids they can dress up with their horses, the fantastic result is sure to run the gamet. Kermit the Frog, Superman, a tiny Joker to his Batman, fairies, swimmers and more all turned out for the class. Hilarity ensued. Enjoy the photos!
Go here to learn more about Giant Steps.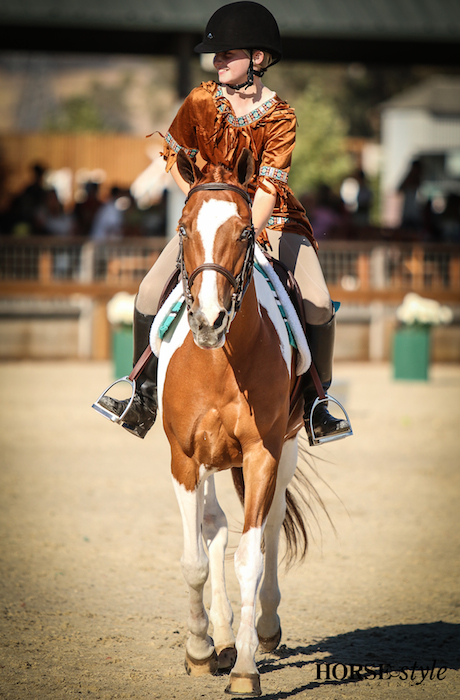 The Indian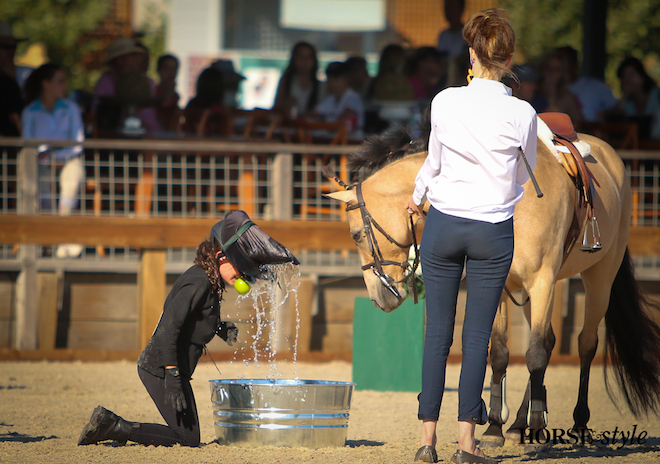 Now that's how you bob for apples.
And a special mascot in the form of The Joker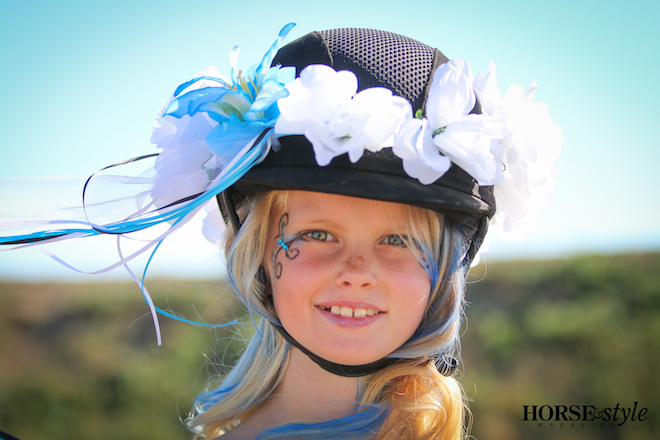 One of two fairies – winning for facepaint and hair streaks!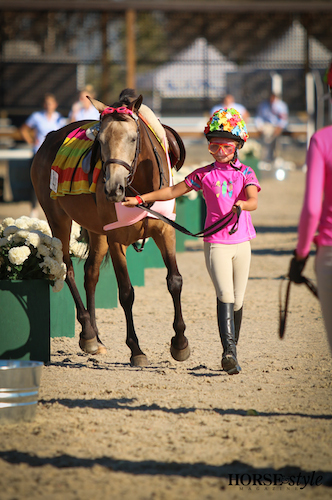 Leading her pony through the flowerboxes
Too much fun with the Princess and The Frog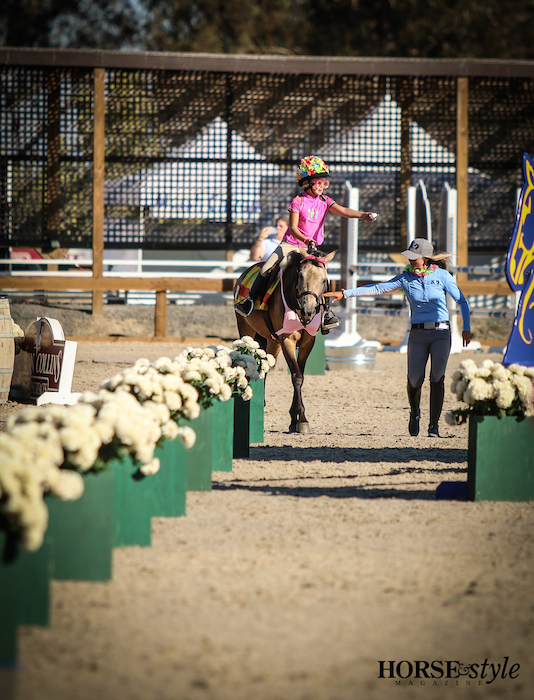 A bit of egg and spoon balancing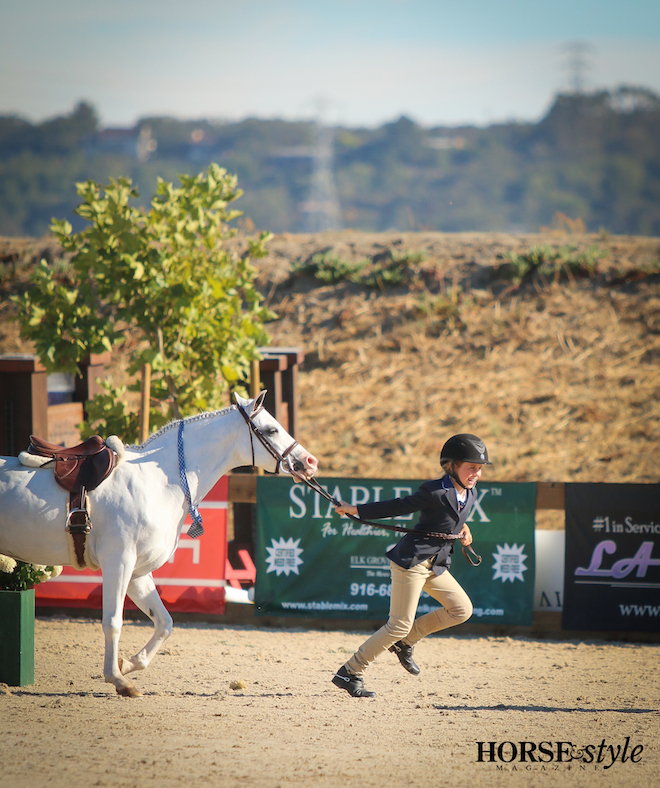 Avery Glynn runs for the finish line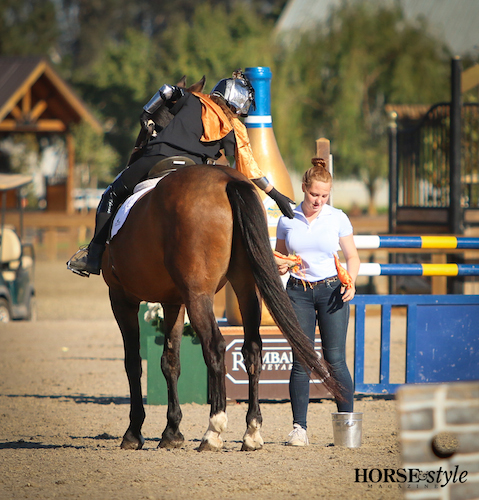 Nice aim – that's a tiny bucket for such a big carrot!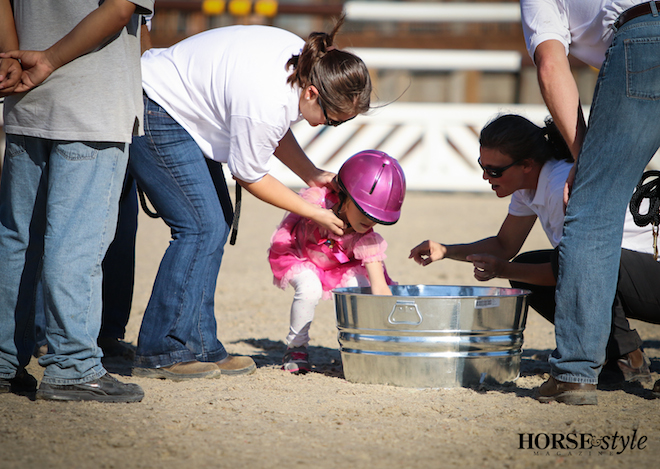 The tiniest applebobber gets some assistance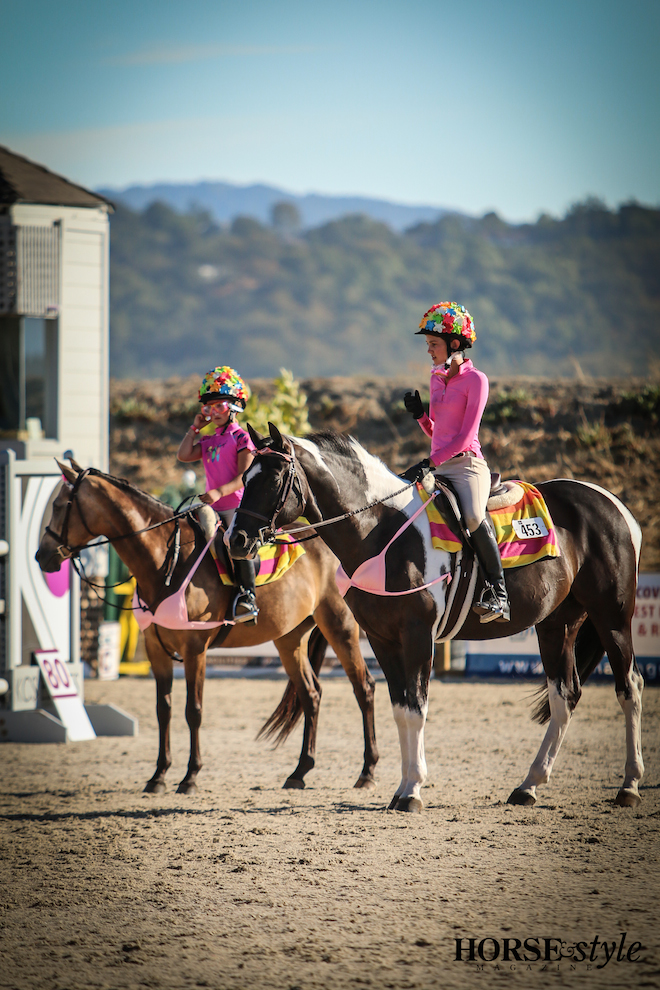 Can't get enough of these two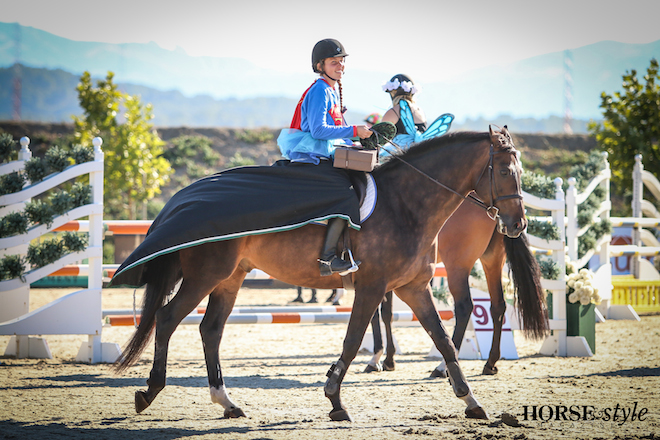 "Superman" was among the winners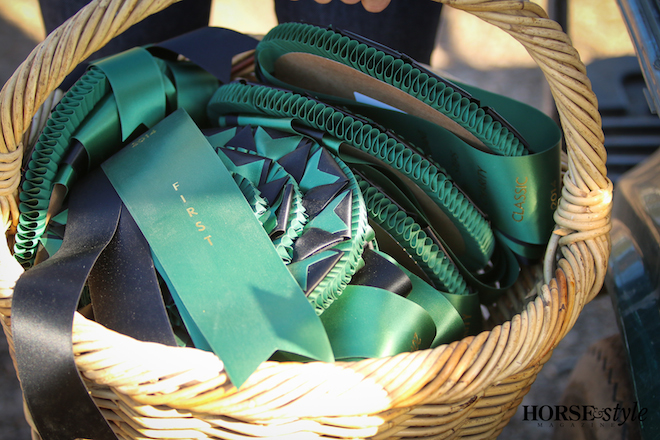 More to come from this Gucci week….