It was enough to melt the most cynical among us. Amongst the backdrop of the setting sun, a crowd of over 500 silently raised their arms and waved in appreciation as half a dozen young riders overcoming a variety of physical and mental disabilities slowly circulated on horseback. The waving replaced clapping so as not to spook the horses, and accompanied by a soundtrack and the heartfelt commentary of a mother to one of the program's riders, the evening's mission was underscored with deep emotion: horses are healing, and Giant Steps Therapeutic Equestrian Center is an amazing healer for so many.
Wade through the guarded Gucci on display, the San Francisco socialites, free-flowing wine and glitzy show horses clearing green and red fences, and you could find the true meaning within the annual Giant Steps Charity Classic Gala and Fundraiser, held at Sonoma Horse Park on August 2nd.
This one night, brilliantly choreographed by Sonoma Horse Park manager Ashley Herman and a dedicated organizing committee from Giant Steps, raises the lions share of Giant Steps' annual operating cost. Auctioneer Mariana Gantus Joseph of Christie's commanded the live auction, which featured items such as a trip to Ireland, a private dinner with chef Gary Danko, and of course, a two-day private clinic with Rich Fellers, outfitted by H&S. But it was the annual fundraising for Giant Steps rider scholarships that made the most impact. Soon after the Giant Steps riders showcased their skills in the mounted demonstration, audience member Fred Furth stepped up and issued a challenge to the crowd to match his $25,000 donation to fund the annual scholarships. His donation was matched, and matched, and when the night concluded, many hundreds of thousands of dollars had been pledged to continue the work of Giant Steps.
As guests turned back to their wine and gourmet filet mignon, six riders competed for bragging rights and prize money in the $10,000 Gucci Six Bar. Two amateurs took the title this year in equal first; Sabine Cooper on Lancaster, and Gabrielle Cintrelli on Famko 5 both cleared 1.80m as sunset turned into nightfall.
And this is how it unfolded. The evening in pictures: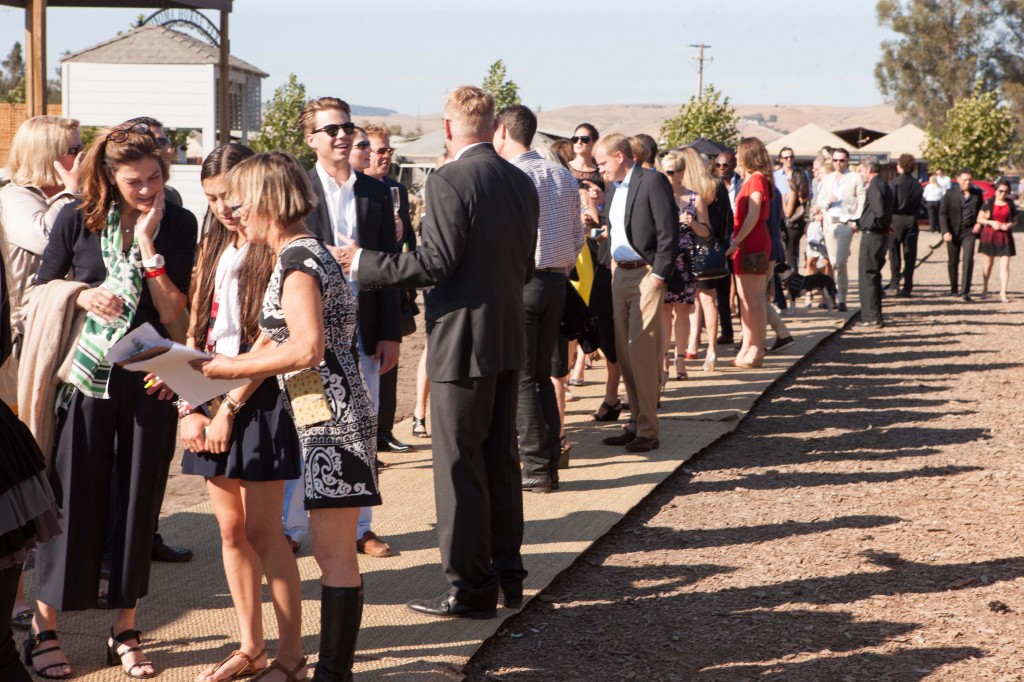 A rather long lineup on the way inside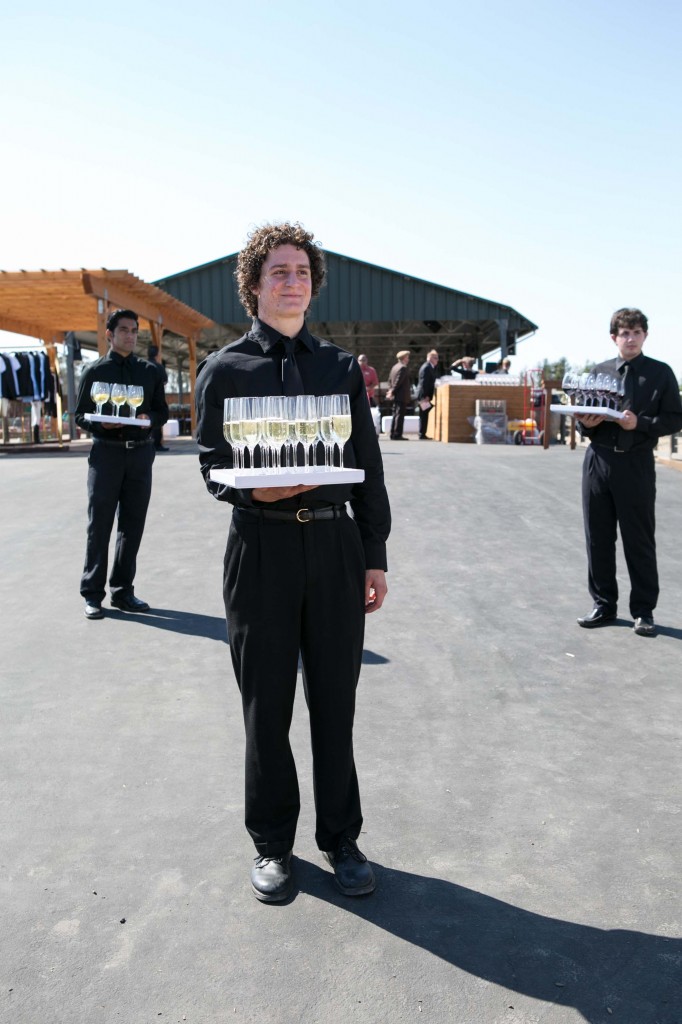 Of course, lines are worth it when you turn the corner to this!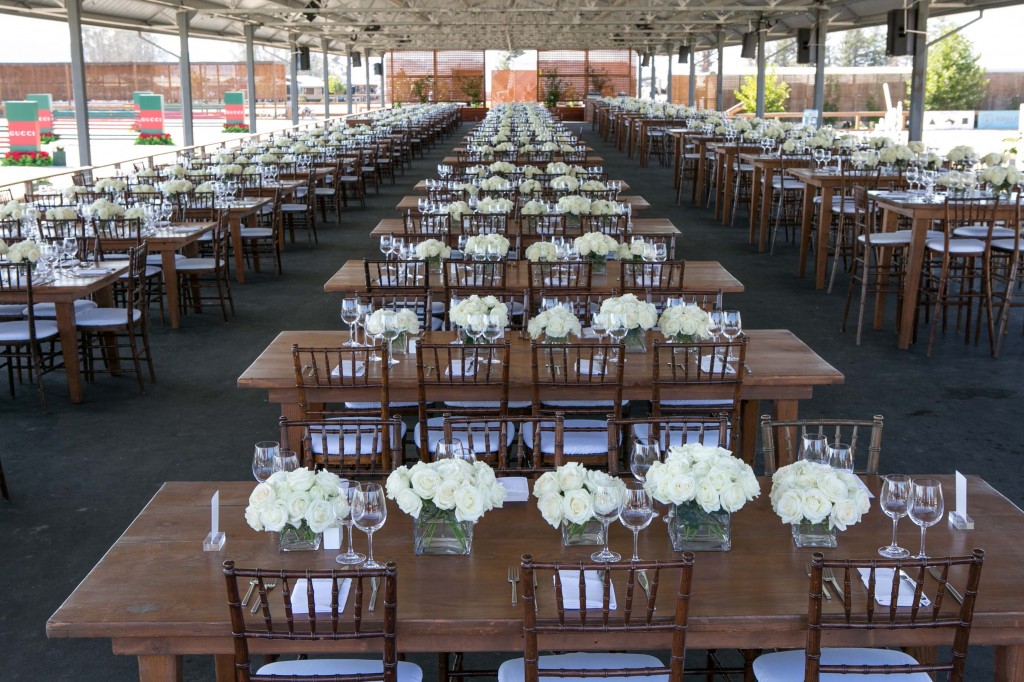 Ready and waiting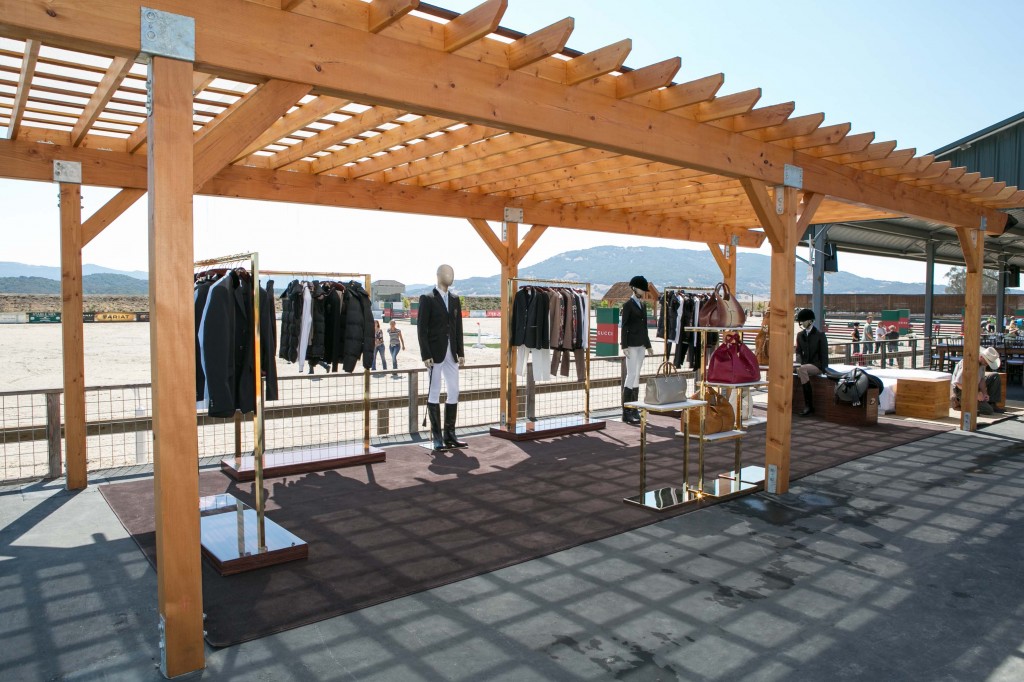 Ringside shopping, fit for the extremely Gucci-committed only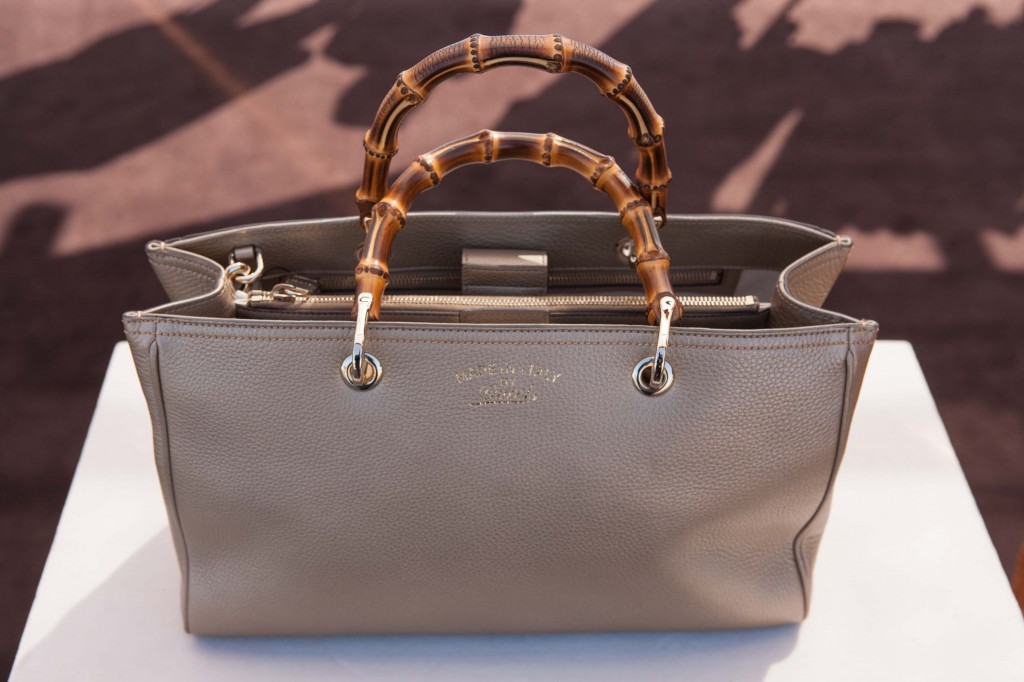 Certifiably……fabulous!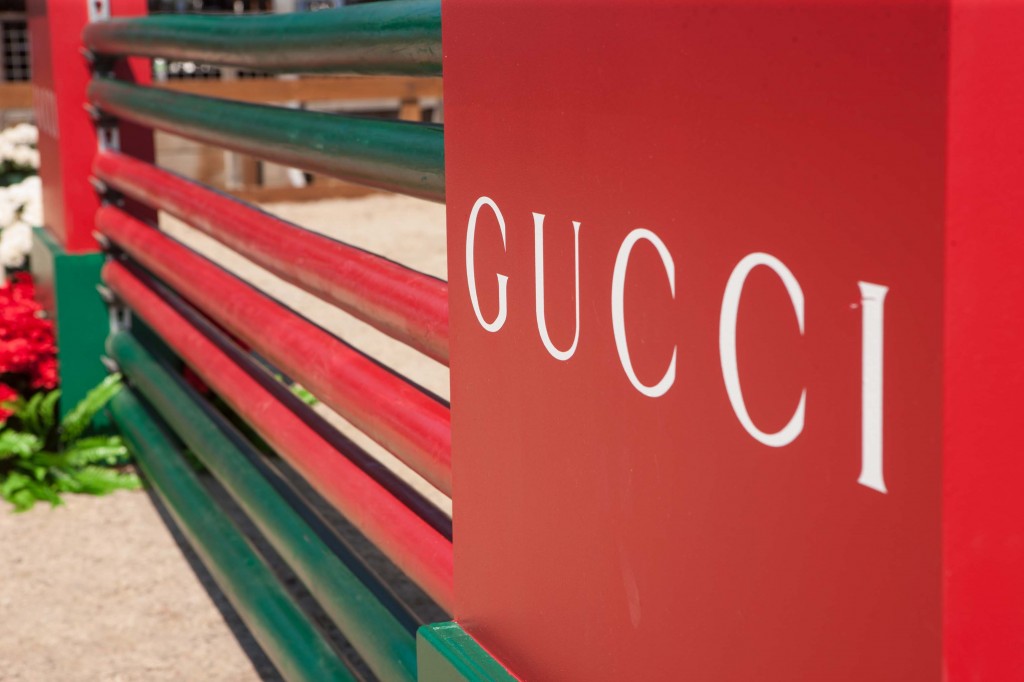 And on to the main event. 
Bagpipers, because, why not?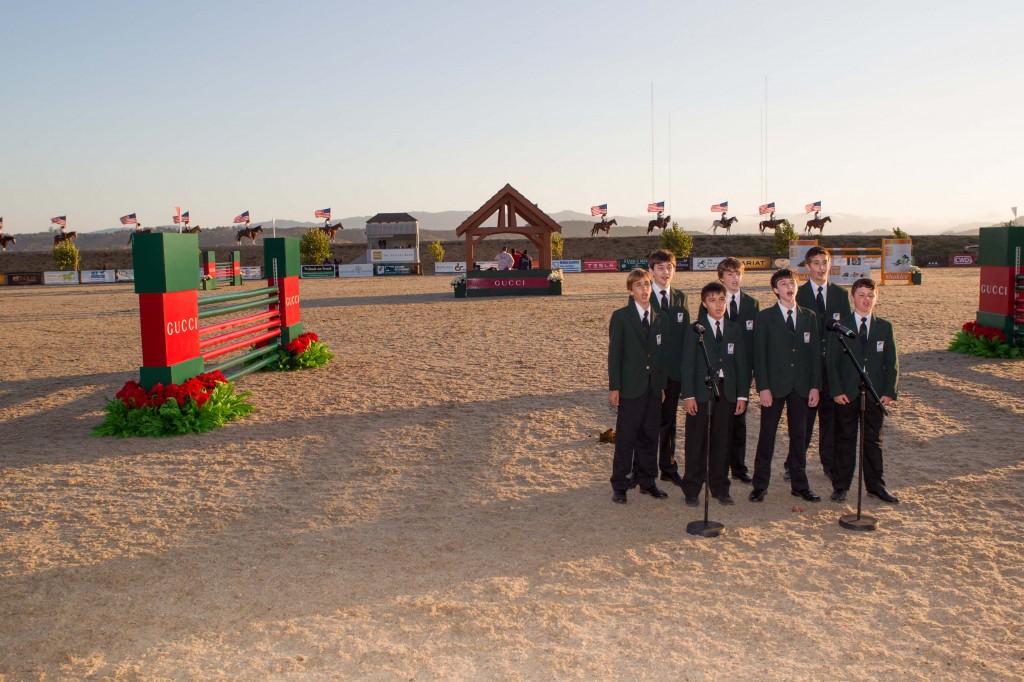 The national anthem as sung by this talented boy's choir.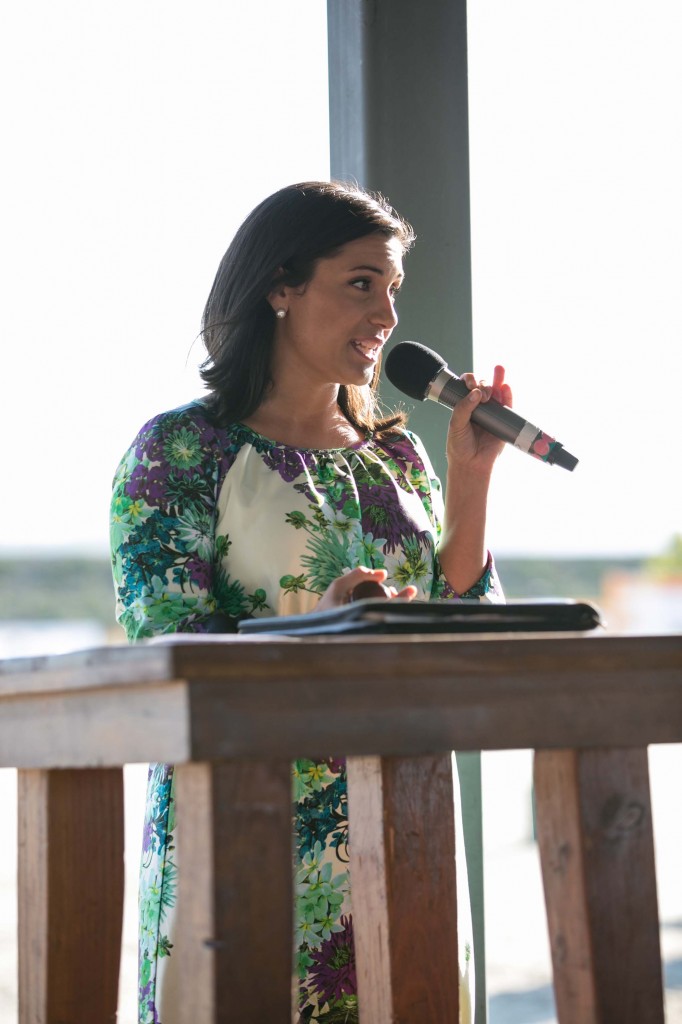 The Christie's auctioneer working the crowd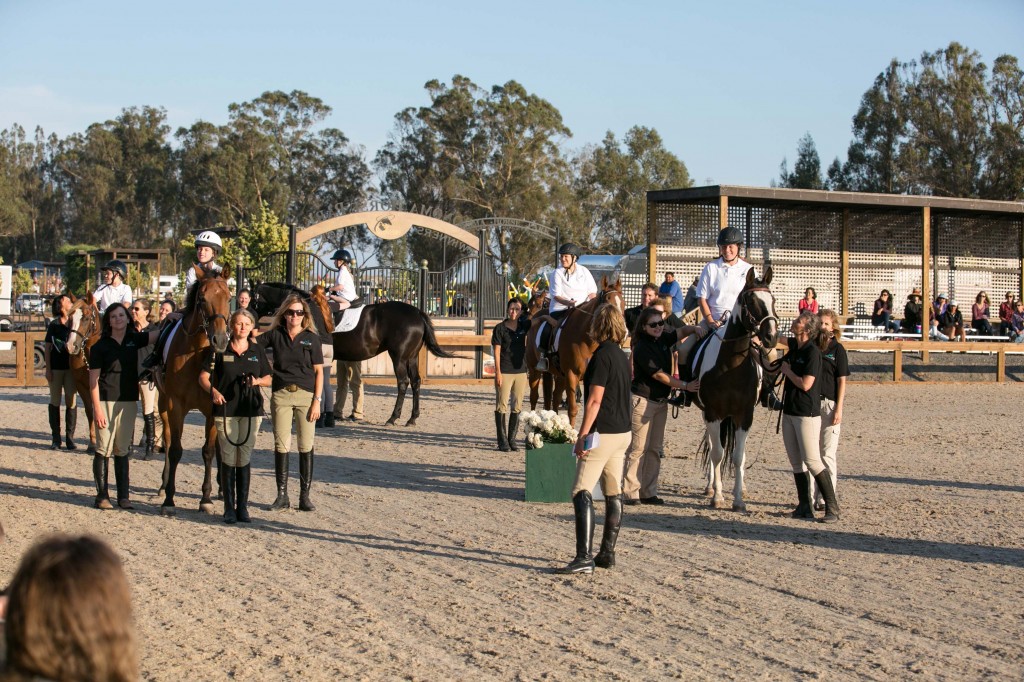 The Giant Steps riders entered the ring.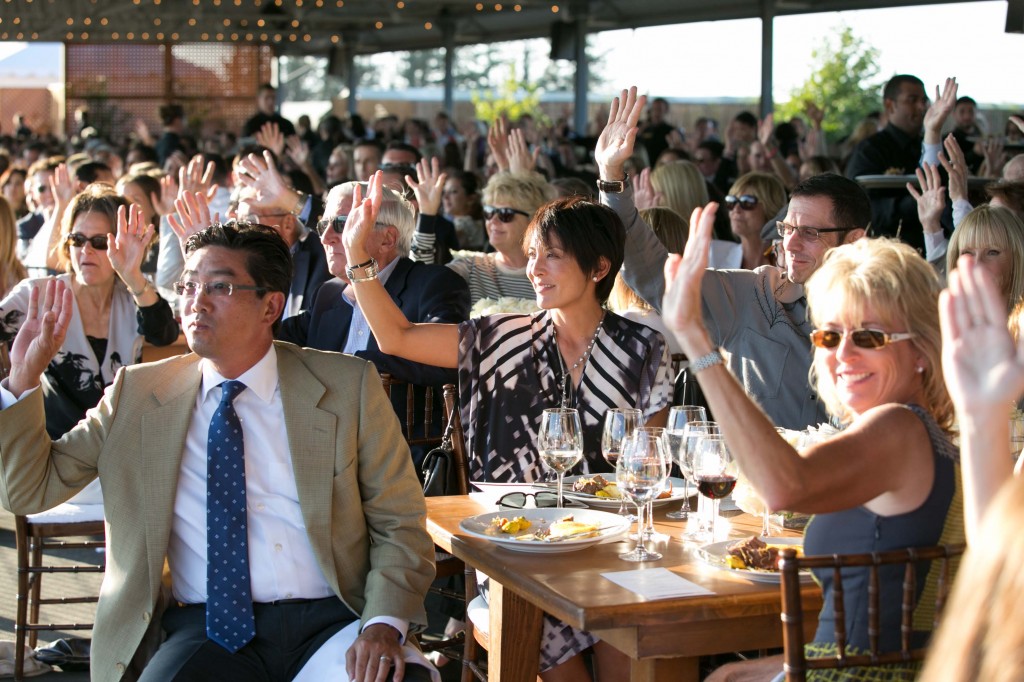 That moment when 500 VIPs sat in silence and waved.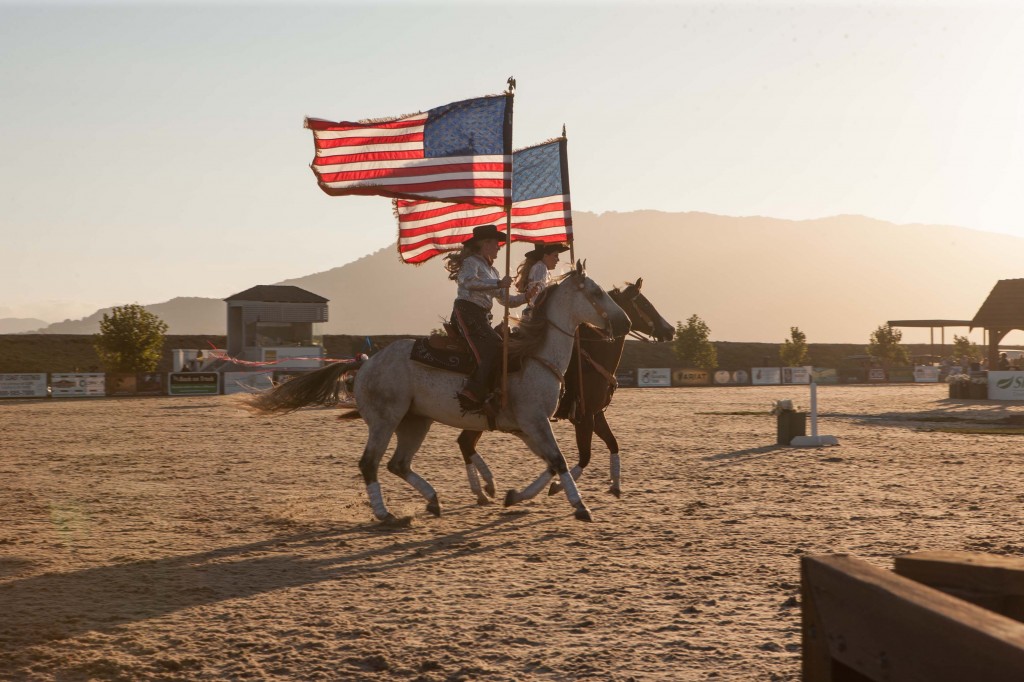 Thank you Gucci. And thank you to the Petaluma Riding and Driving Club, strutting their stuff here.  
For video of the winning Six Bar ride, check out Sabine Cooper's facebook page here.
All photos ©Drew Altizer Photography