No matter the size, you can always count on the air to be thick with anticipation at a horse show. I found that atmosphere last weekend inside a small indoor arena tucked into a lush hillside in Ireland, where accented voices sounded like music to my American ears as they bounced off the dusty, yellow-lit walls. Coffee was brewing inside a small kitchen just inside the building's entrance, and a few people were milling about, watching the goings on and waiting for their turn in the ring. A young horse called out as it walked through the ingate, a calloused hand was placed on its neck in reassurance, and in the waiting area called "the pocket" just outside the ingate, hooves stamped and small groups gathered around their horses.
This wasn't a huge competition, or even a rated gathering. To the people who came to the Ballyrafter Centre in County Wexford, Ireland, it was simply a Saturday morning activity. But to me, the Waterford Sport Horse Breeders group's annual young horse show was a window into Irish life and a close look at the very roots of Irish Sport Horse breeding.
The Waterford Sport Horse Breeders are a small and dedicated group that was formed in 2009 to breed long term improvements into their beloved Irish Sport Horse. It used to be that a farmer could breed a competitive horse from his spare field at home, selling it as a young horse a couple of years down the road for a healthy profit. While spare fields are still very much in use across Ireland, as the show jumping game has become more technical, the breeding game has been required to evolve in order to keep up and stay competitive with the world market.
A 3-year-old performance horse class and a foal-judging class attracted seven 3-year-olds and about 17 mares with foals by their sides. Some wore bridles with shiny gold on the browband. Some sported a halter and lead, their button braids neatly plaited and coats benefitting from the efforts of an early morning groom. The anticipation didn't subsist until all horses had been shown, lined up, and winners announced. Whether or not they went home with a ribbon hung on their halter, each entry was an example of the result of hard work by those who value the horse above all others. Their hopes and dreams live on in spare fields all around this beautiful country.
For more on the Waterford Sport Horse Breeders, follow them here.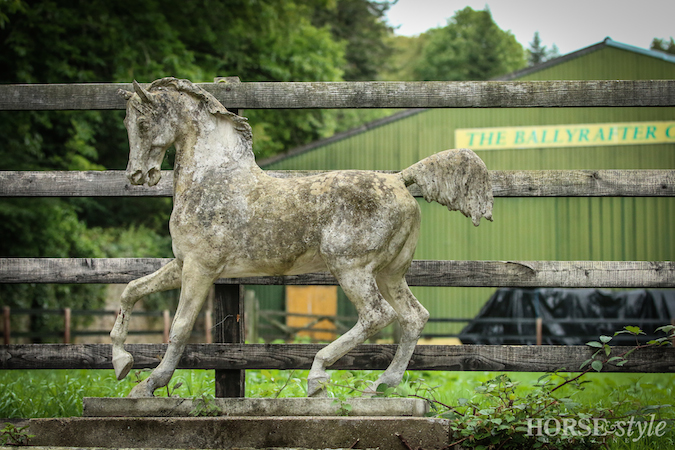 The Ballyrafter Equine Centre, Waterford, Ireland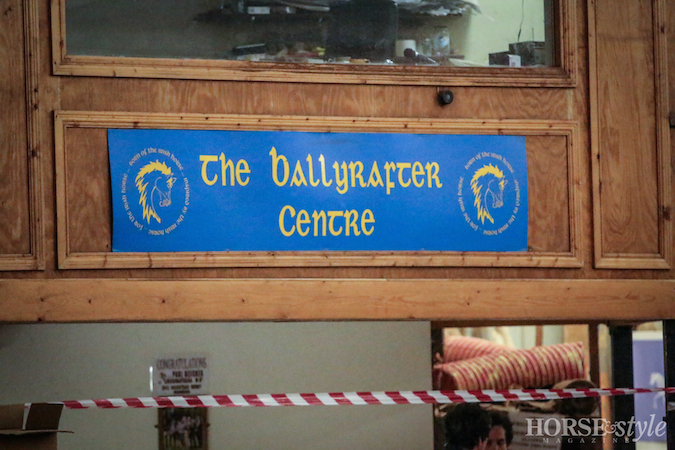 The Ballyrafter Equine Centre hosts local jumping competitions and other gatherings.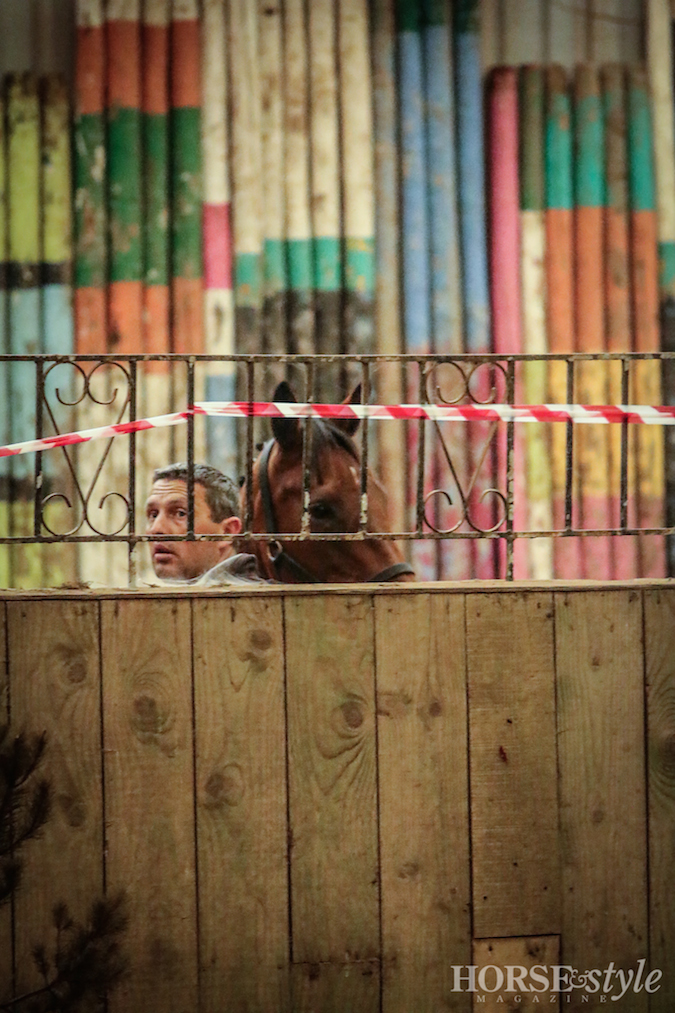 Waiting in "the pocket" to enter the arena.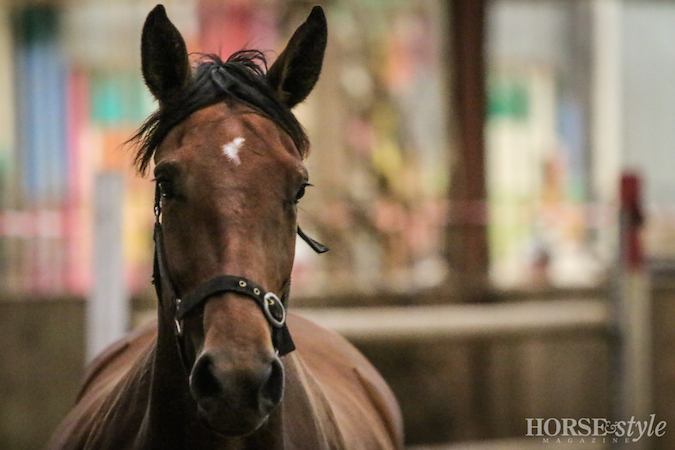 Hello!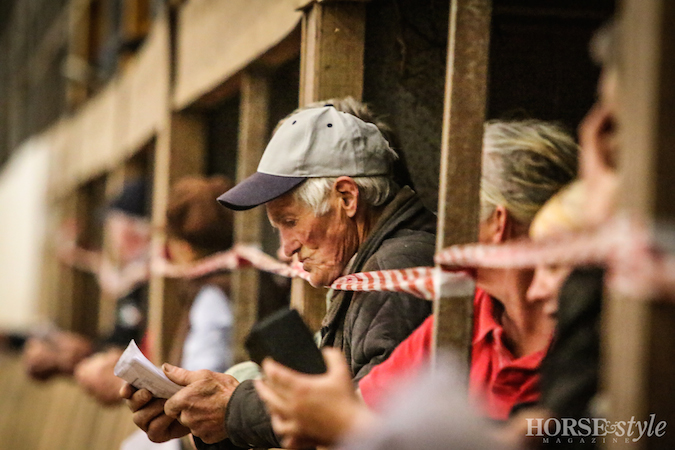 Checking the catalogue, where each horse's information, including owner and lineage, were listed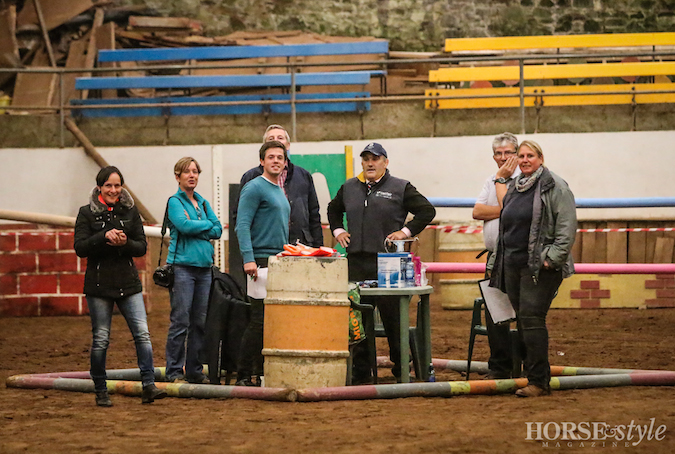 The judges and organizers in their "pen"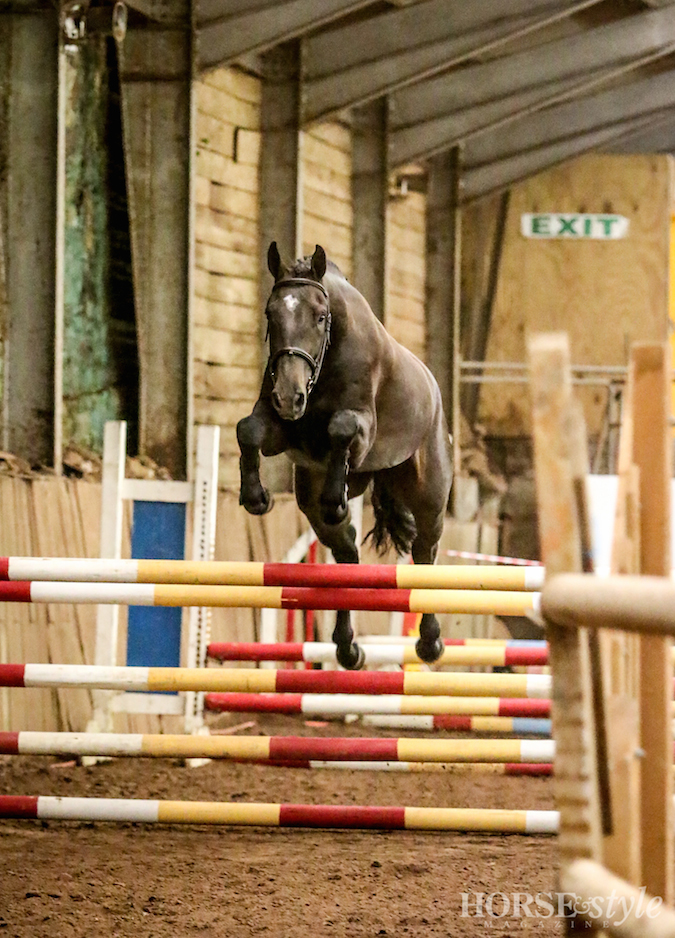 Pat Cunningham & Sharon Mulcahy's gelding by Orestus out of Megabelle, by Cavalier Royale won the 3-year-old performance class.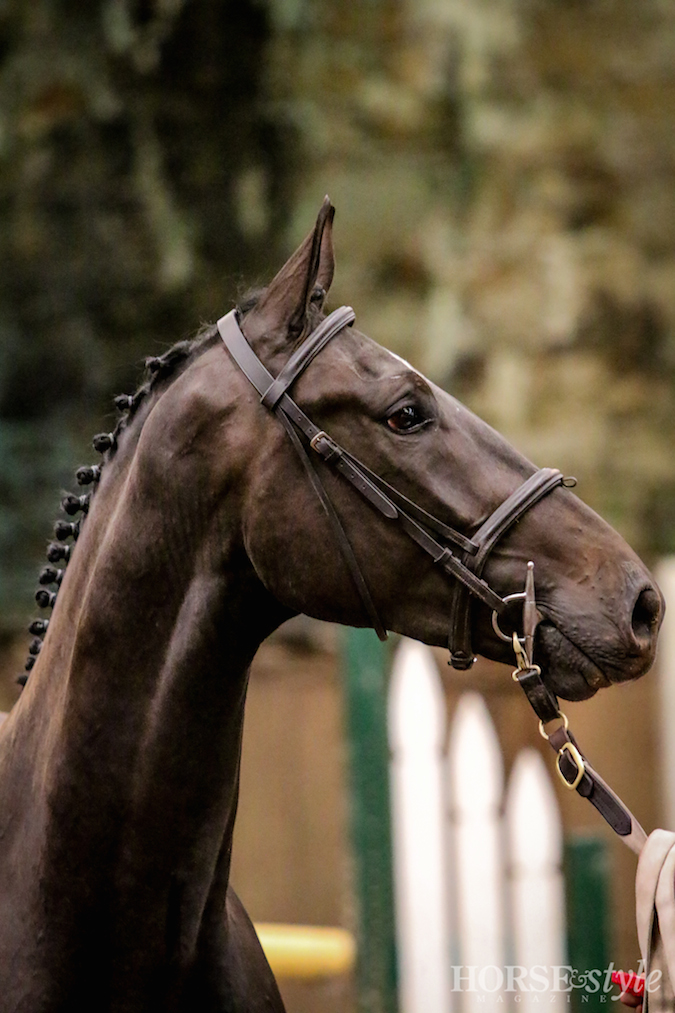 Every part the winner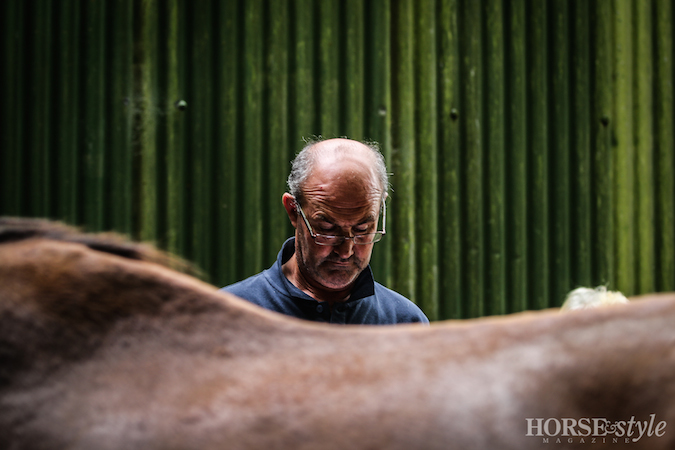 Observing, watching, comparing.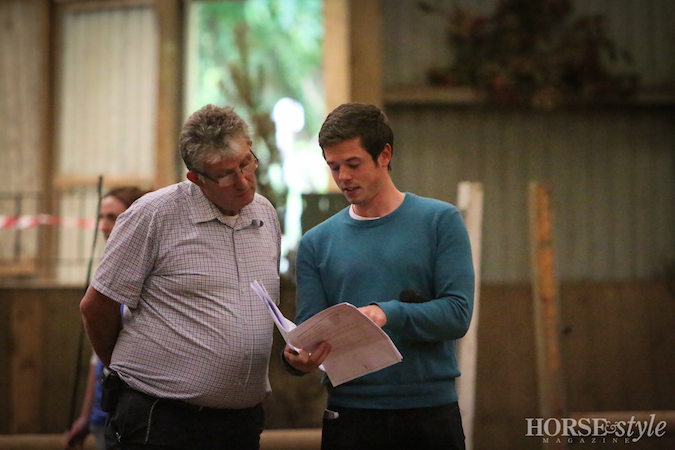 Organizers John Walsh of Waterford Sport Horse Breeders, and Michael Doherty of Horse Sport Ireland.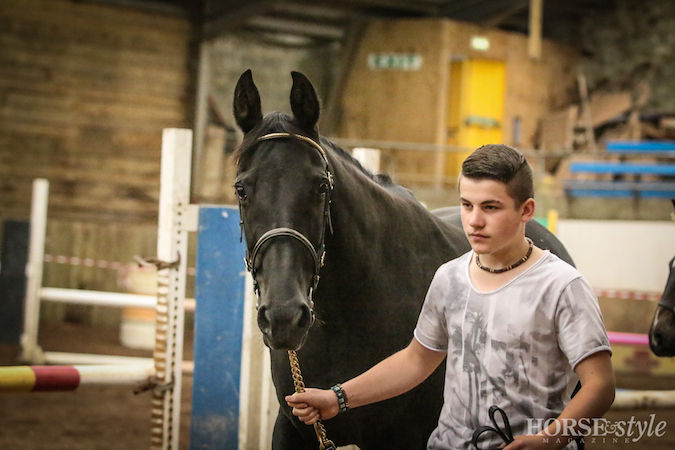 Leading a mare in the mare/foal performance class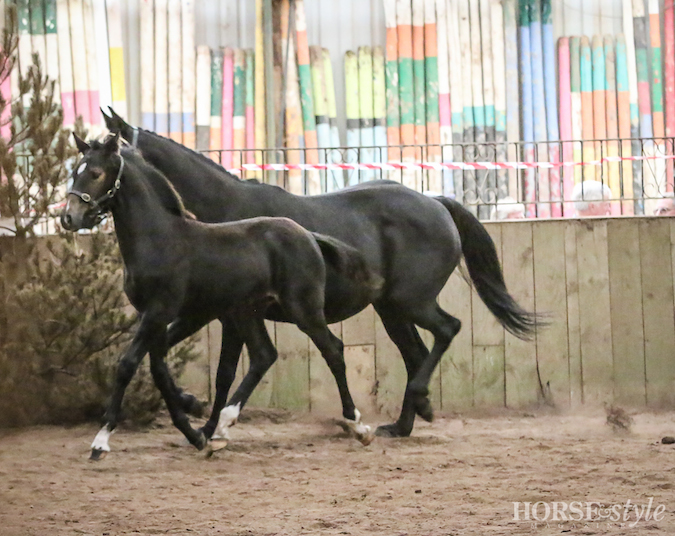 Foals were shown at liberty at the trot and canter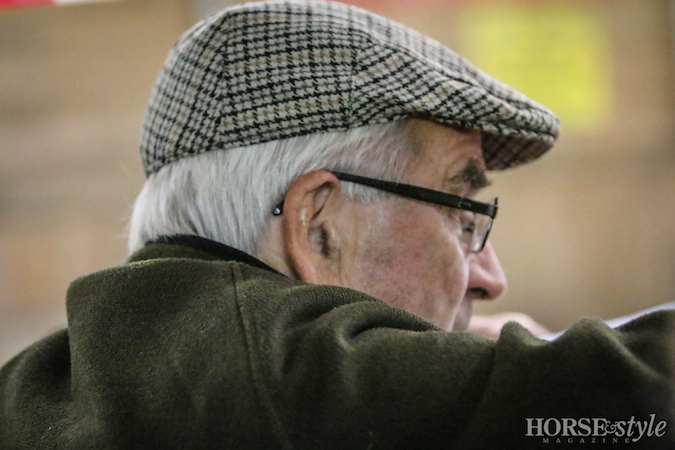 Tweed hat style…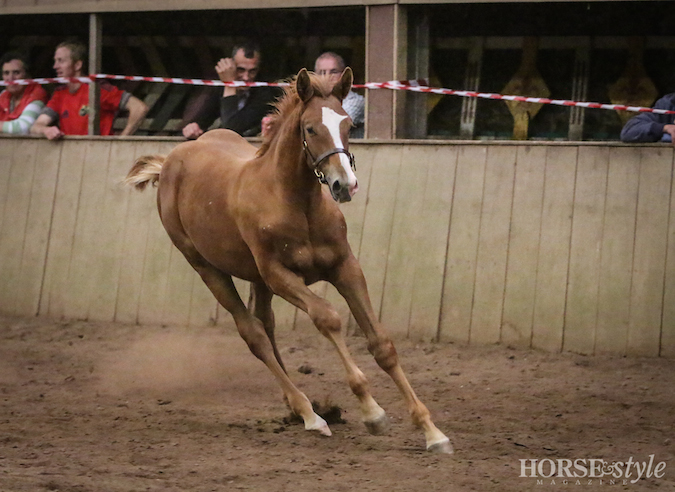 Winning colt by OBOS Quality 004 out of TC Miss Cruise, by Cruising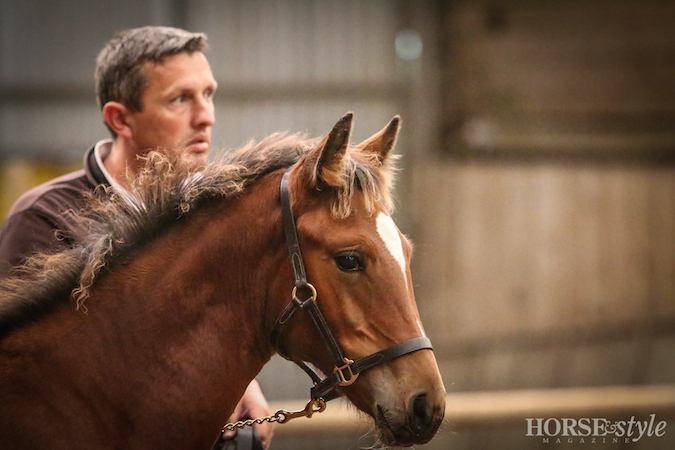 Awaiting the results