What happens when cowboy boots meet the English riding world? Justin Boot Company has answered that question with the introduction of Justin English, a brand new line of  English riding boots.
If you don't know Justin, they can accurately be summed up as the king of cowboy boots. For 135 years, Justin has been making cowboy and work boots that stand up to the bullridin', fence mendin', steer brandin' way of Western life. You see this cowboy? He's wearing Justin boots: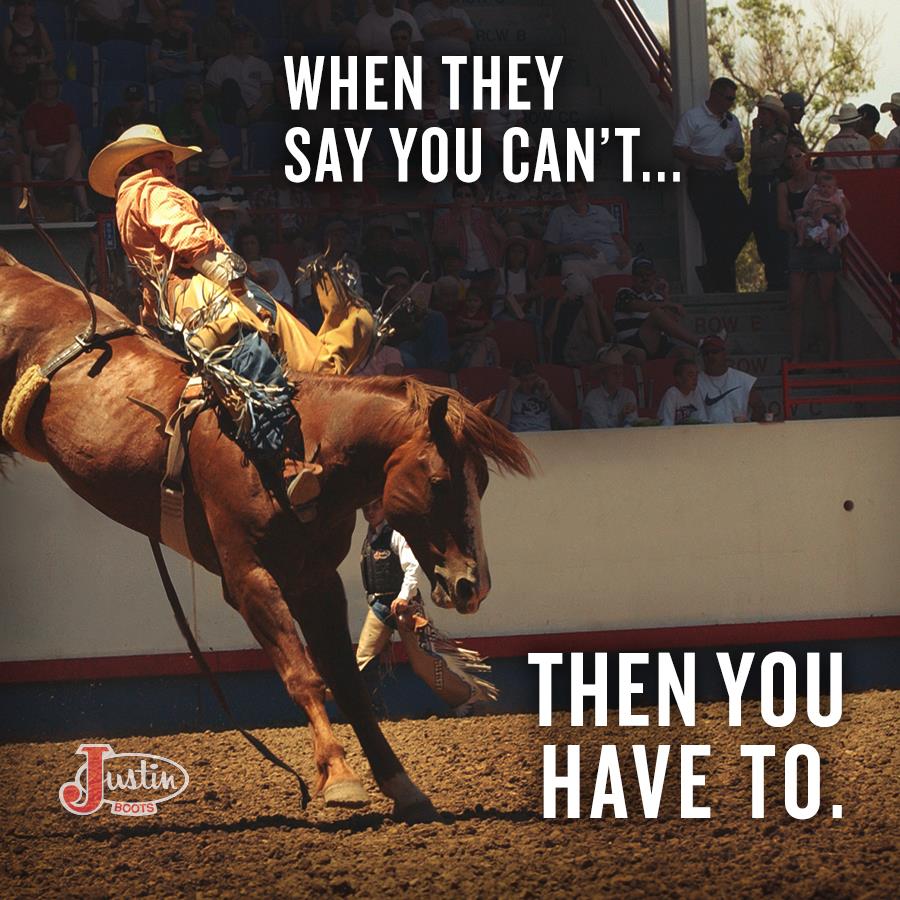 Maybe someone told Justin Boots that they couldn't break into the English market. That all those English riders were too soft, too picky to be swayed by a cowboy boot maker who was stepping (literally) into their world.
Clearly, Justin Boots then had to prove that they could, indeed, do it. Much like a cowboy, Justin Boots could put in the time, do the dirty work, make it happen. They could make  – an English riding boot.
"Justin Boots has a 135-year history of handcrafting quality boots for people who love to ride," attests Louis Russo, brand manager, Justin Boots. "We saw an opportunity to offer the English market a quality product at a value, and leveraged our boot-making expertise to provide English riders with performance and comfort features Justin Boots has offered equestrians for more than a century."
Enter, the Justin paddock boot. The Justin half chap. The Justin field boot (a good start, but let's hope that a zip up tall boot is coming right up.) This from Justin communications:
Featuring the essential components for English riders – paddock boots, half chaps and field boots – and inserting innovative technology, the collection offers a solution to riders in terms of performance, fit, comfort, and style. The field boots and half chaps feature 3M™ patented micro-replication technology that provides extra durability and effortless grip while reducing fatigue and improving both performance and control. The 3M™ technology provides:
Increased friction to reduce slippage even in wet or oily conditions
Immediate release
Abrasion and puncture resistance
Water- and oil-resistance for secure attachment
Performance across a broad temperature range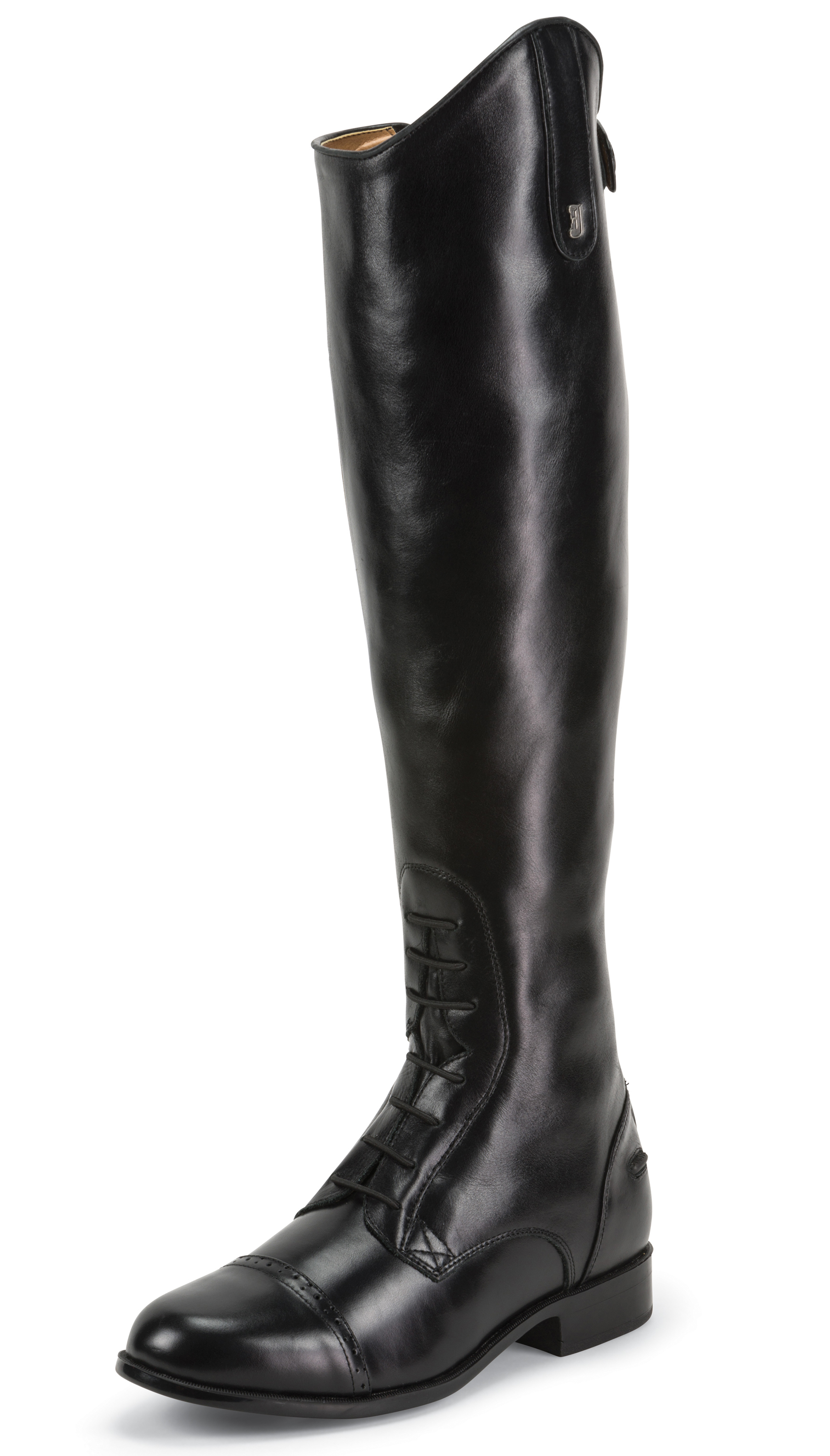 Viola! What's more, the AQHA (that's American Quarter Horse Association to you h/j queens) is supporting this venture. As Quarter horses are occasionally ridden in a vaguely English style, this makes sense. And while the English world will certainly welcome this new option in footwear, Justin Boots enters an already crowded English boot market. However, while the blingy, patent leather, baby soft leather tall boot world of English riding boots may have its many sparkly attributes, Justin English has one up on its competitors.
Anything that is the product of 135 years of cowboying up has got to be worth its salt. More on Justin English at this link.