By now you've almost certainly heard that this year, everything worked out in the riders' favor at the $125,000 Trump Invitational Grand Prix to produce blue skies, perfect footing, and a gorgeous afternoon of show jumping in a prestigious location. Go here to catch the full story of how Laura Kraut and Cedric escaped the time fault curse that had been dogging them in previous years at Trump to win the grand prix. And enjoy this timeline of the day in pictures at Mar-A-Lago on Palm Beach Island, Florida!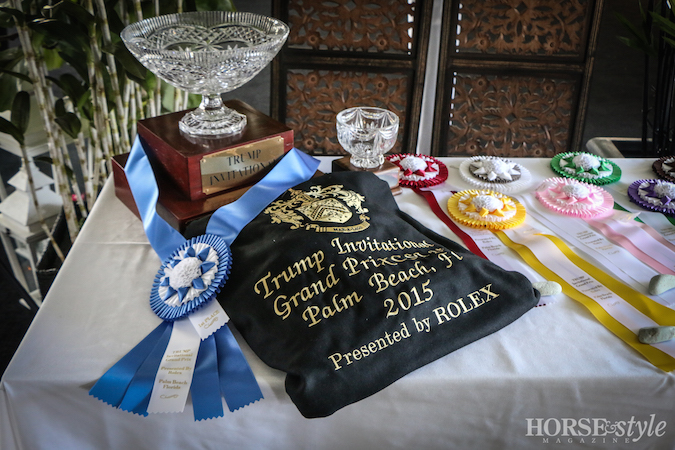 It's not a bad haul for the winner of the Trump Invitational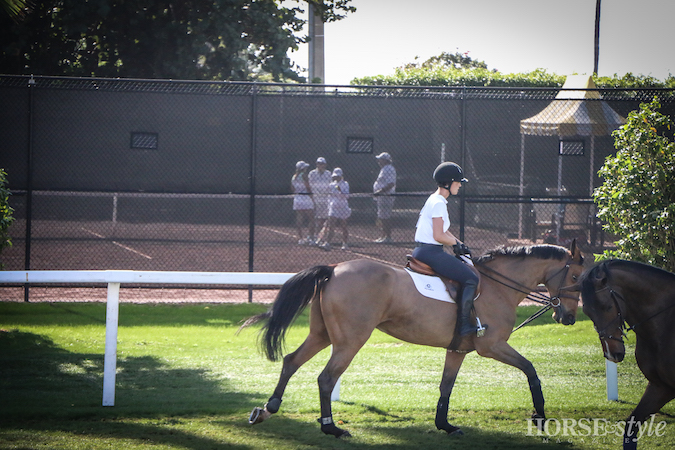 Mar-a-Lago: where the warmup ring is within range of the tennis courts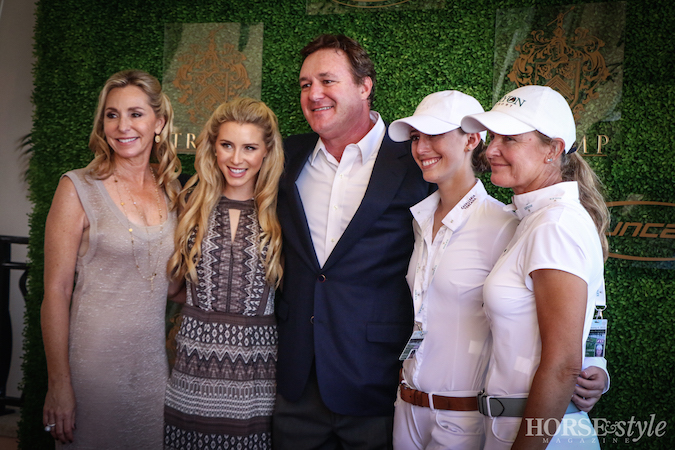 The Bellissimo family (with trainer Candice King on the right) hang out in the media zone during the VIP reception.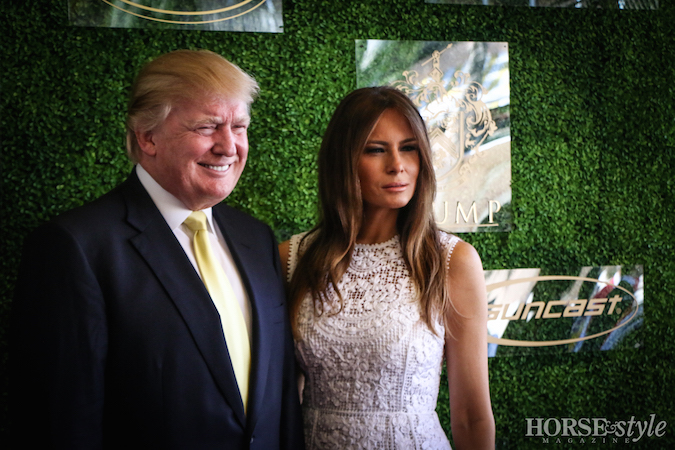 Trump himself with wife Milania, who was sporting a fierce paparazzi gaze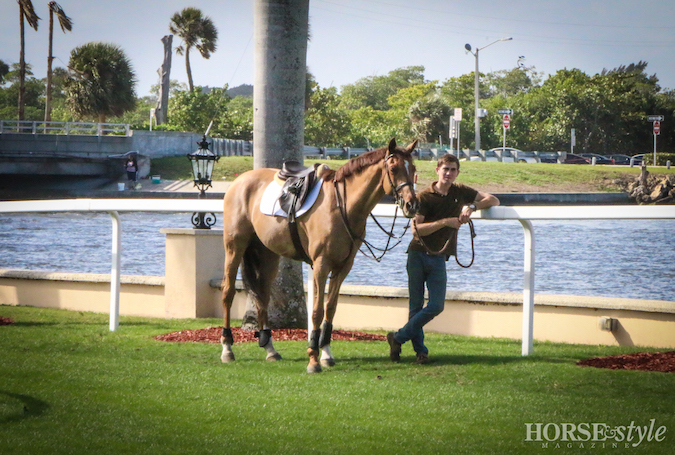 Not a bad place to hang out and wait for your class to begin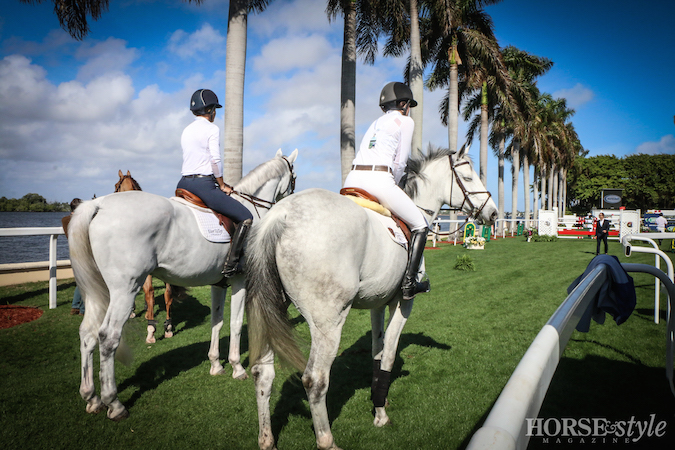 Nicole Simpson (left) and daughter Sophie Simpson check out the ingate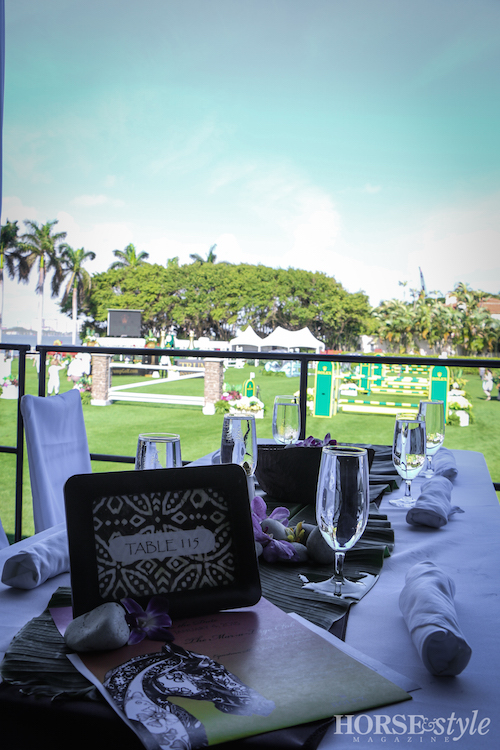 How the 1% watches show jumping. The event is not open to the public, but it attracts several hundred VIP spectators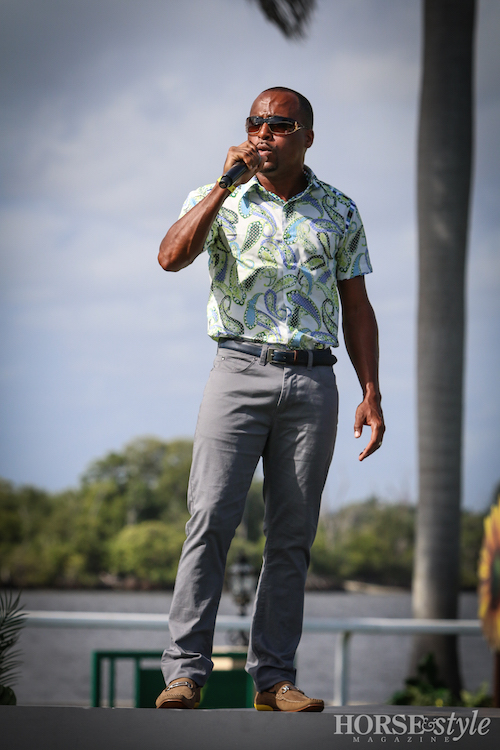 Rider and singer Ki-Juan Minors opened the day with a performance and his popular rendition of the National Anthem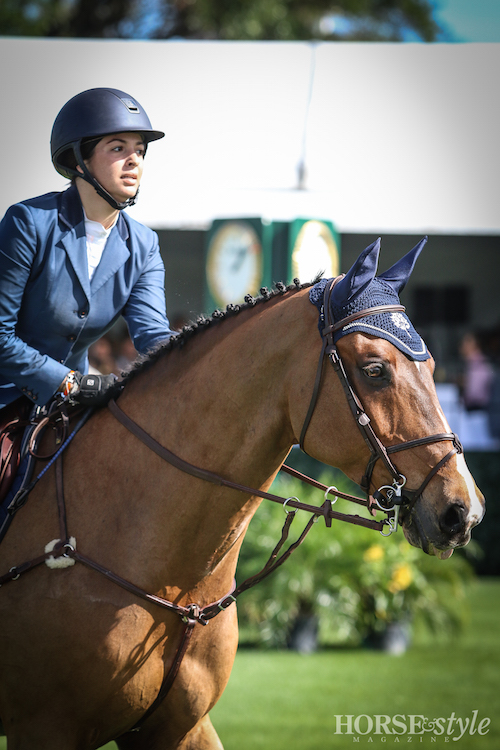 Gabriela Mershad was the first rider of an eventual nine to jump clear in Round 1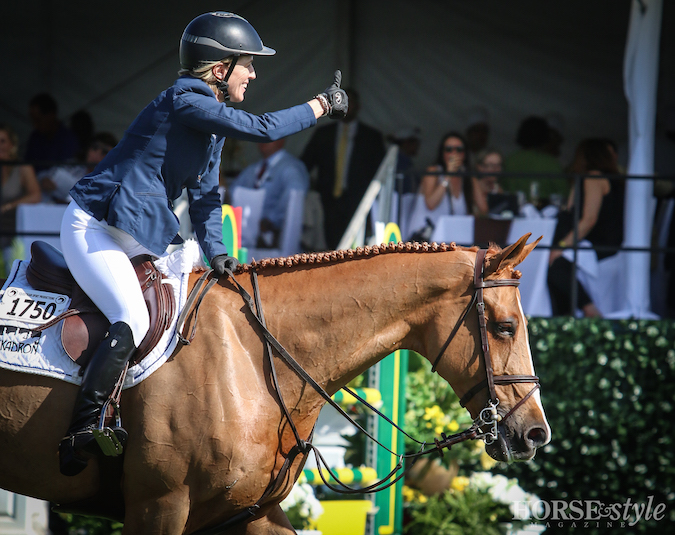 Thumbs up! Meredith Michaels Beerbaum also went clear aboard Atlanta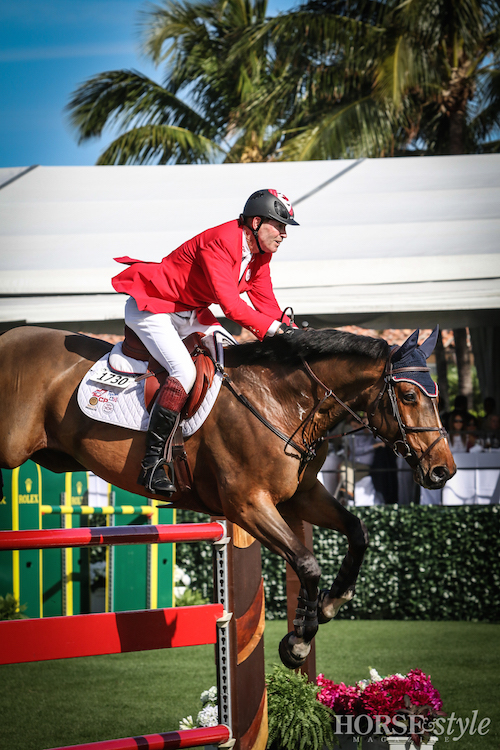 Ian Millar and Star Power had a great round, but tipped the final fence in Round 1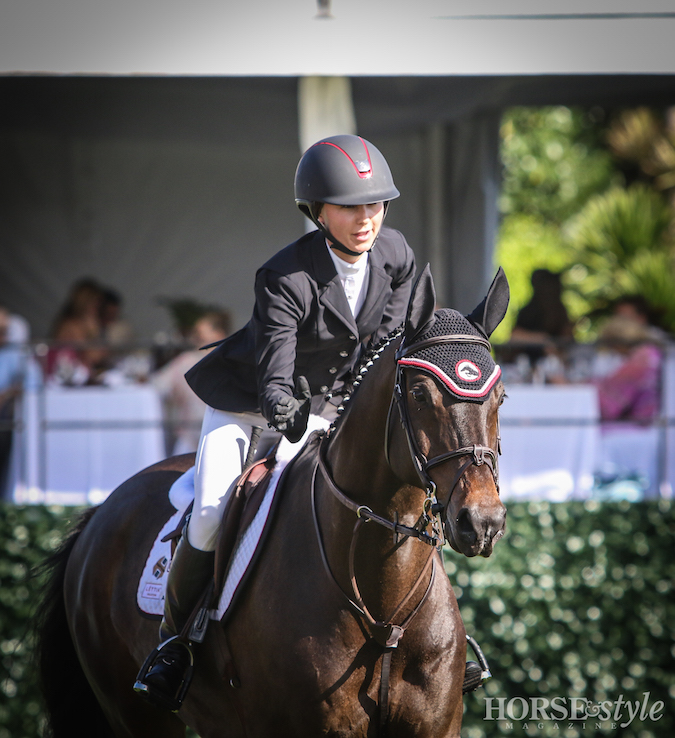 Georgina Bloomberg gives Caleno 3 a pat after their round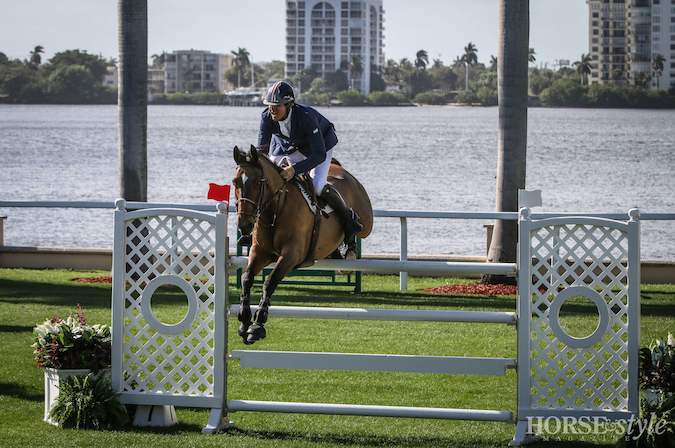 That view! And Charlie Jayne with Playboy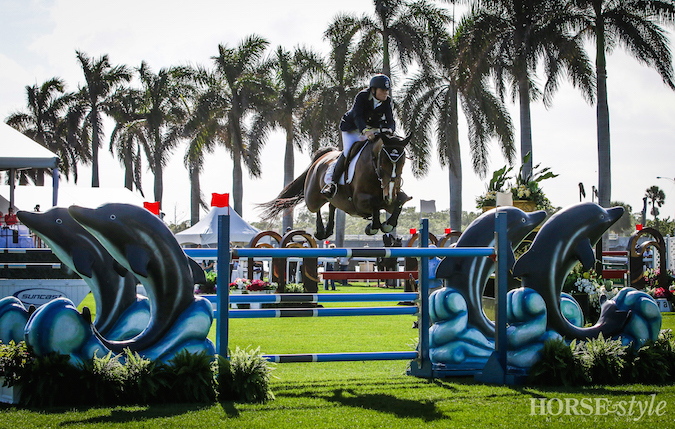 Leslie Howard and Utah fly over the appropriately-themed dolphin oxer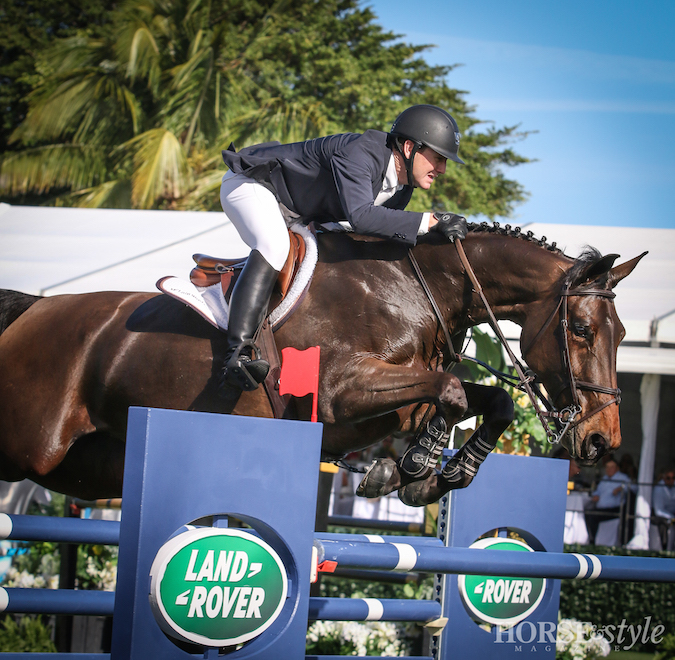 McLain Ward competed with Dulien Van De Smeets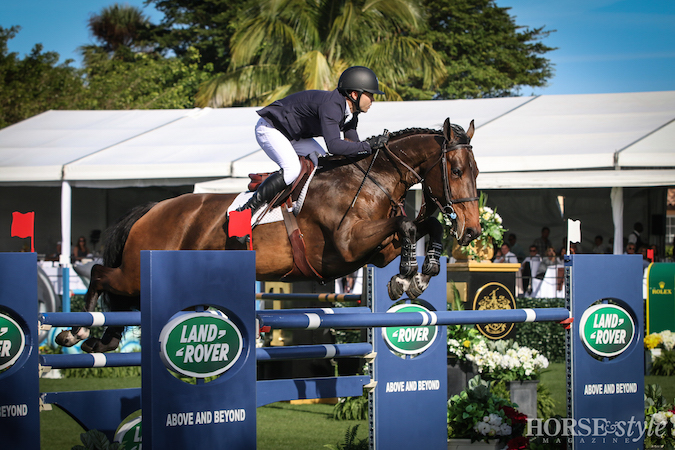 And Kent. The heavy favorite to win the class, he sped over the first round course with Blue Angel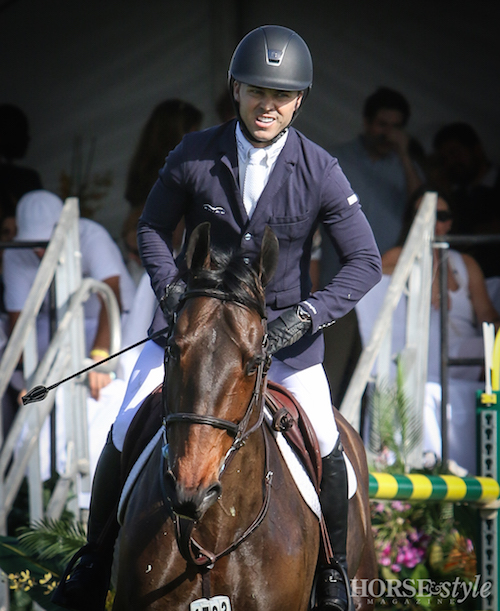 This is how Kent smiles after a clear round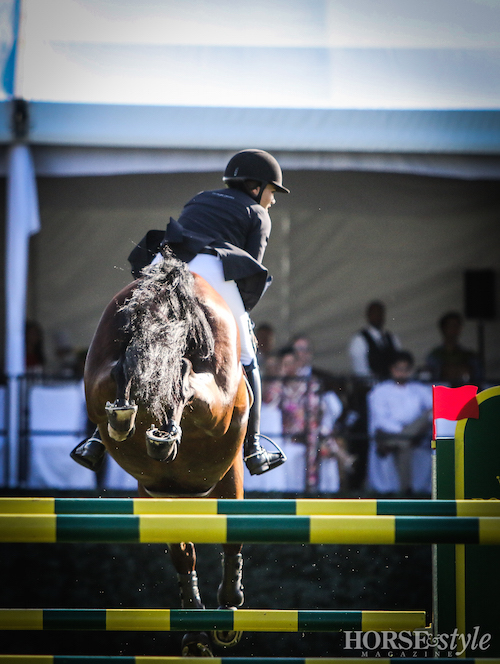 Brianne Goutal and Ballade Van Het Indihof placed 3rd, and were clear in the jumpoff, here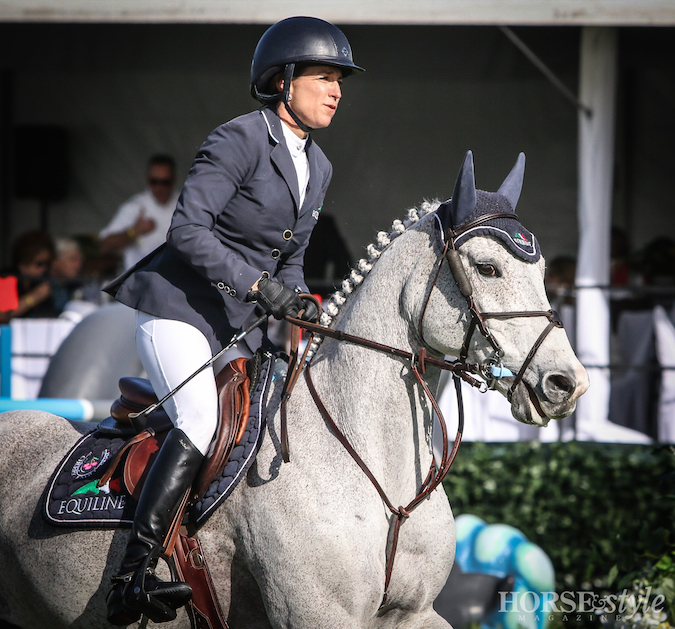 And these guys. Cedric may be 17-years-old, but don't tell him that!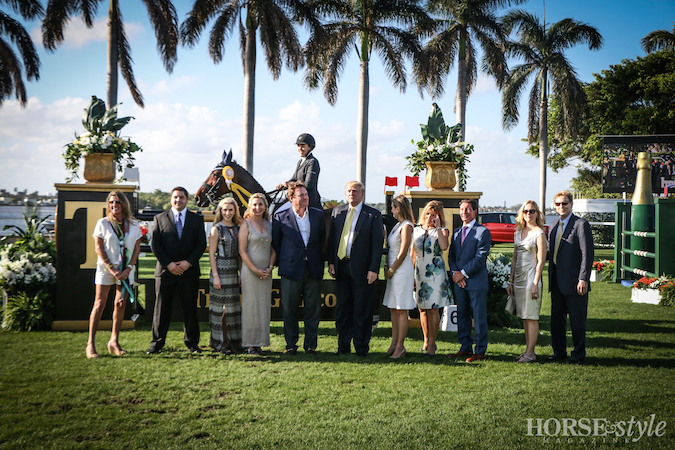 However, Brianne's horse wins for being the only one to pose with his head above this line of dignitaries during awards photos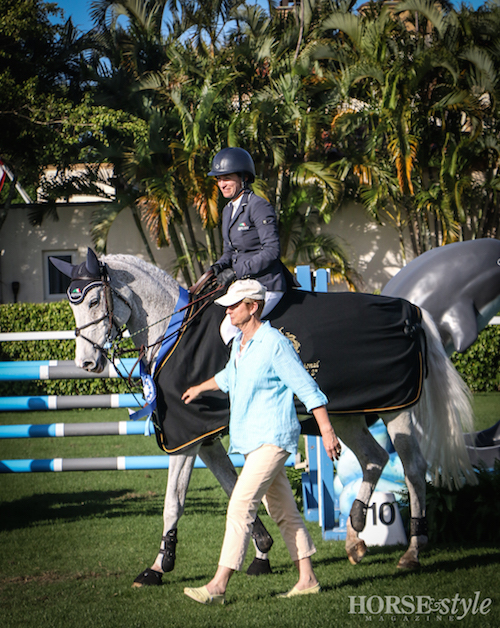 In a nice touch, Laura and Cedric entered the ring with owner Margaret Duprey of Cherry Knoll Farm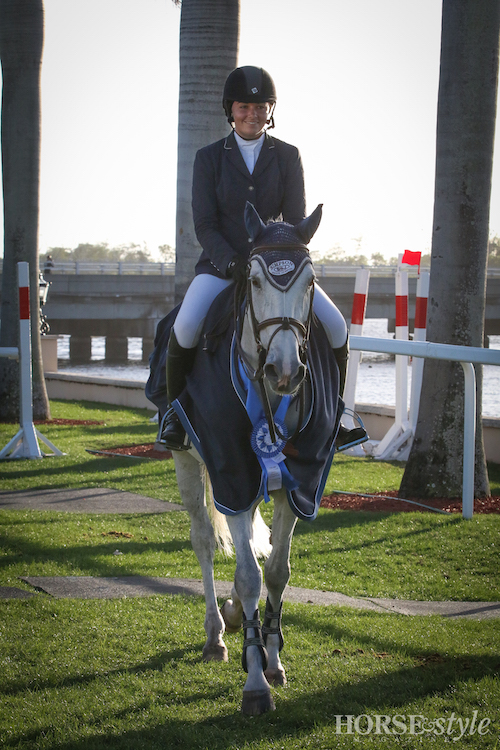 Sophie Simpson was absolutely thrilled to win the following class, a Low Jr/Am Owner Speed with HC Woopy 14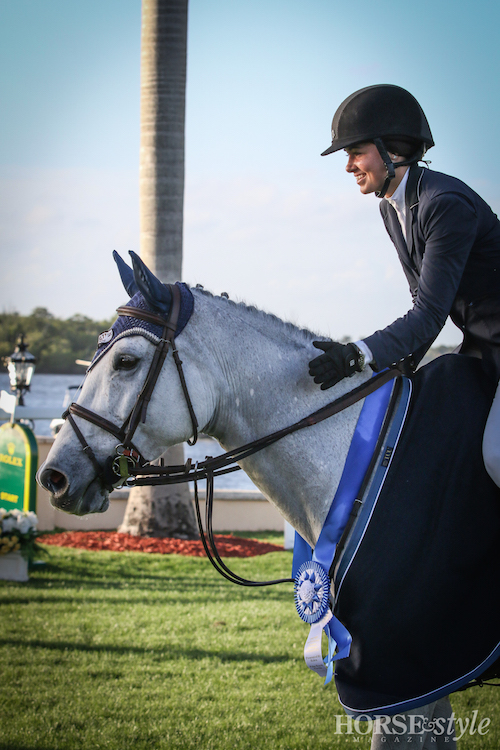 Another great shot of Sophie and HC Woopy, who made it a day of double grays in the winner's circle at the Trump Invitational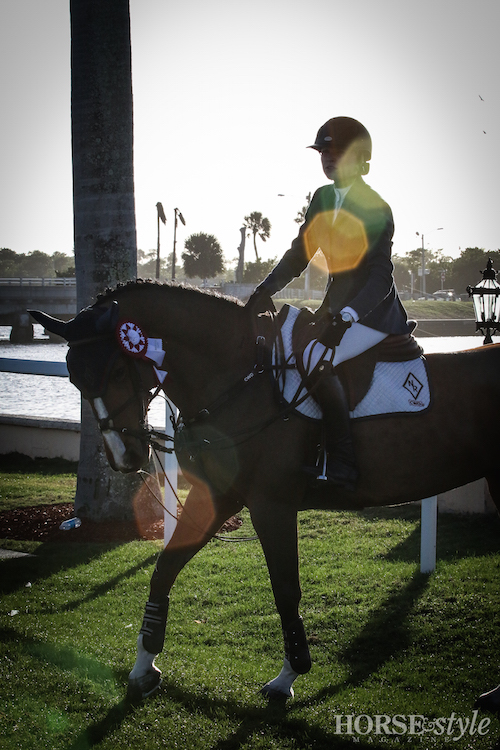 Into the setting sun: Addison Gierkink and Tiffany were 2nd in the Jr/Am Owner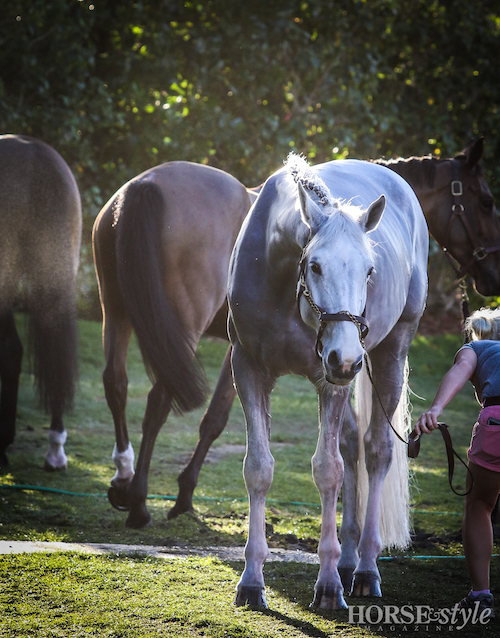 And with that, the horses got a quick wash-down and were shipped back to Wellington!