Great inspiration is often found in unexpected places. When photographer Monica Stevenson was helping to pack up a shared booth at Dressage at Devon in 2012, she glanced down at a white table strewn with shining bits. The blue of the midday sky lit up the shiny metal, making such an impression on her that she immediately stopped to take a photograph.
It was from that happenstance moment that Stevenson's compelling mirrored bits portrait came to life.
"I have a tendency to make well designed order out of chaos." Stevenson says. "Shooting still life is in my blood. (The bits) was just a snapshot in natural light. Once I started playing with the photo, I mirrored the bits and that's what made the photograph."
A trip to Dover Saddlery and many leather goods later, Stevenson had a project on her hands with a similar piece in brown bridle leather and equestrian accoutrements against crushed velvet. Her New York City home studio is set up for the creation of her still life works, and she has been thrilled with the response of this series. Next up, a possible group of bits and tack with mileage, to evoke the tactile, hardworking nature of the sport. Inspired by the responses they elicit, she dives into each image with tireless passion.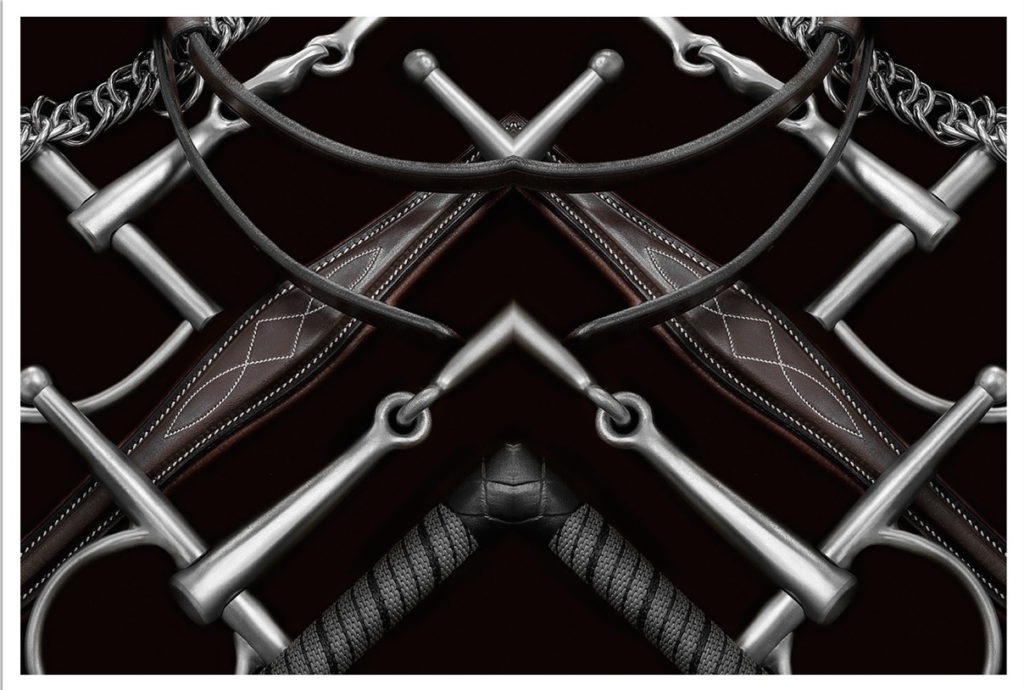 "I like going in a couple of different creative direction at one. It's how a find the right way," Stevenson says. "It means a lot more to me than just the pretty picture."
Follow Monica on Facebook for more images and updates on shows and events.