Noel Asmar Equestrian is known for its expertly tailored apparel, innovative style and the ability to create a renewed excitement for a traditional sport through fashion. This excitement for classic equestrian style and sport is being taken to a new level with the brand's recent support for the inaugural Mrs. George C. Everhart Memorial Invitational Side Saddle Chase taking place at the historic Oatlands Plantation in Virginia April 12 2015. The first side-saddle steeplecase race in America since the 1930s, a dedicated group of female riders has pursued their passions and made their dream a reality.
"The Noel Asmar Equestrian All Weather Rider Jacket takes us in and out of the ring in style – including side saddle. We reinforce the timeless traditions of the equestrian sport and lifestyle and are delighted to have been included in this celebration," says CEO and Founder Noel Asmar.
Noel Asmar Equestrian has contributed to the prizes for the race and continues to encourage the sport's growth in North America. A recent photo shoot at Salamander Resort & Spa in Virginia's beautiful horse country shows the elegance and timeless style of side-saddle riding with the brand's All Weather Rider Jacket. The award winning jacket features an expandable gusset designed to protect the rider and their saddle from inclement weather, but also functions similar to the traditional side-saddle habit worn by women who ride aside.
Through social media and the success of television series such as Downton Abbey, more and more interest has developed surrounding the sport of side-saddle riding. Once considered the only proper way for a lady to ride, the side-saddle discipline slowly lost popularity following the 1920s with a few strongholds maintaining the sport's traditions around the world. Women who ride aside do all the things that men did astride, hunting, racing and showing all in side saddle. Maggie Johnston and Devon Zebrovious, organizers of this US chase, conceived the idea while on a side-saddle hunting trip in Ireland, where they connected with other riders who shared their passion.
"We hope to rekindle the excitement and glamour of this traditional discipline for today's riders and spectators of all ages," said Zebrovious, who was the United States Equestrian Federation's Ladies Side Saddle Hunter National Champion in 2013 and 2014, and was awarded 2014 Reserve Champion Virginia Field Hunter while riding aside.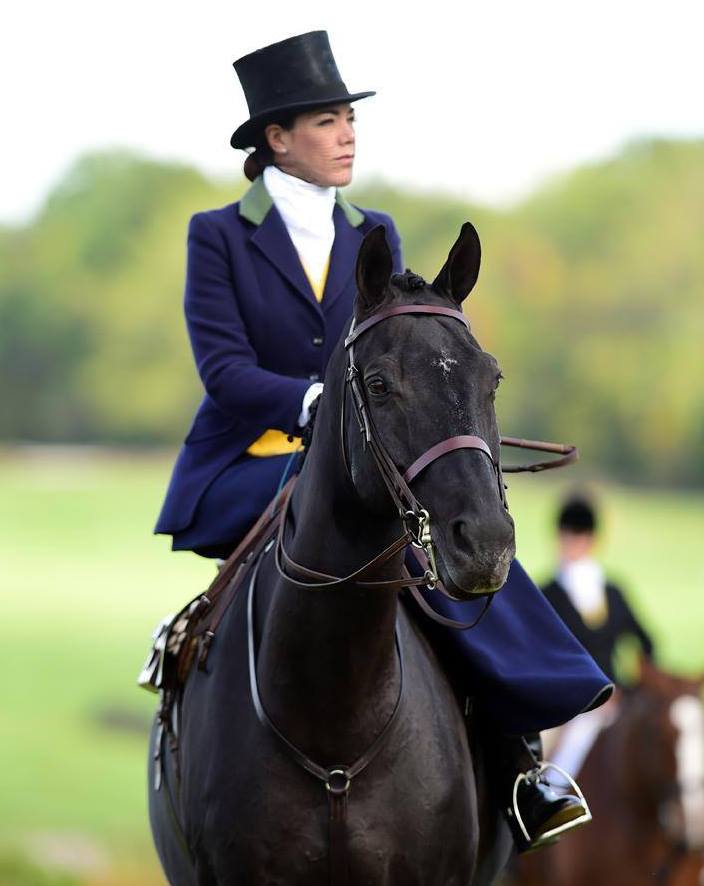 Riders may still enter the chase but must commit to a mandatory training session. Members of the media or spectators who wish to attend the race are encouraged to contact Maggie Johnston, [email protected] 703.362.6255 or Devon Zebrovious [email protected] 540.287.2035.