Written by Dorte Tuladhar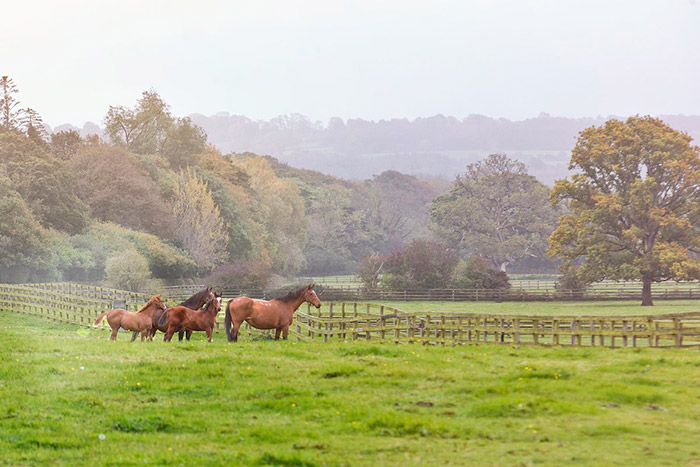 Introducing Dorte
Dorte Tuladhar is a dedicated equestrian lifestyle photographer based in Copenhagen, Denmark. Her work has appeared in many international brands, as well as in equestrian lifestyle magazines. "I'm really fascinated with the whole lifestyle around horses – fascinated in a visual and aesthetic way. The atmosphere surrounding this niche creates so many things that are photogenic. Every stable, every horse, every event has something different to offer. Whether it's show jumping, horse racing, polo, dressage, a portrait of a rider, or a luxury equestrian castle hotel, it's exciting for me to capture and portray what makes each place or event unique." For more information see: www.equinephotography.dk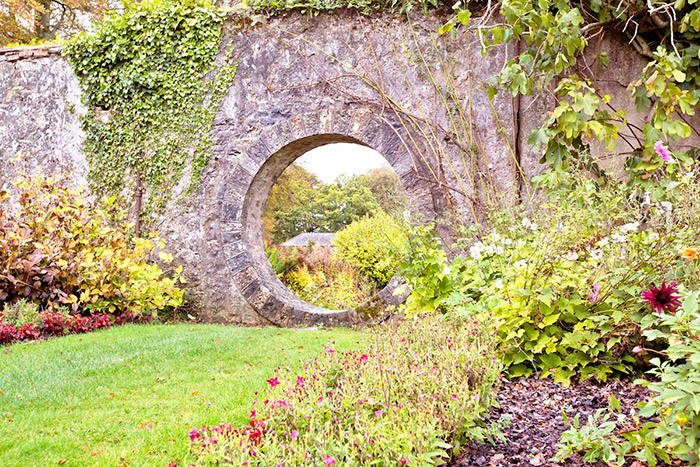 Luxury in the Kilkenny Countryside
When you step onto the property of Mount Juliet, there is no doubt that you are in luxurious surroundings. As you look over the lush, elegantly maintained fields and the beautiful, hilly countryside, you might see a helicopter landing to bring guests. Bordering the hotel itself are lovely well-kept gardens with small nooks and bridges ideal for romantic hideaways.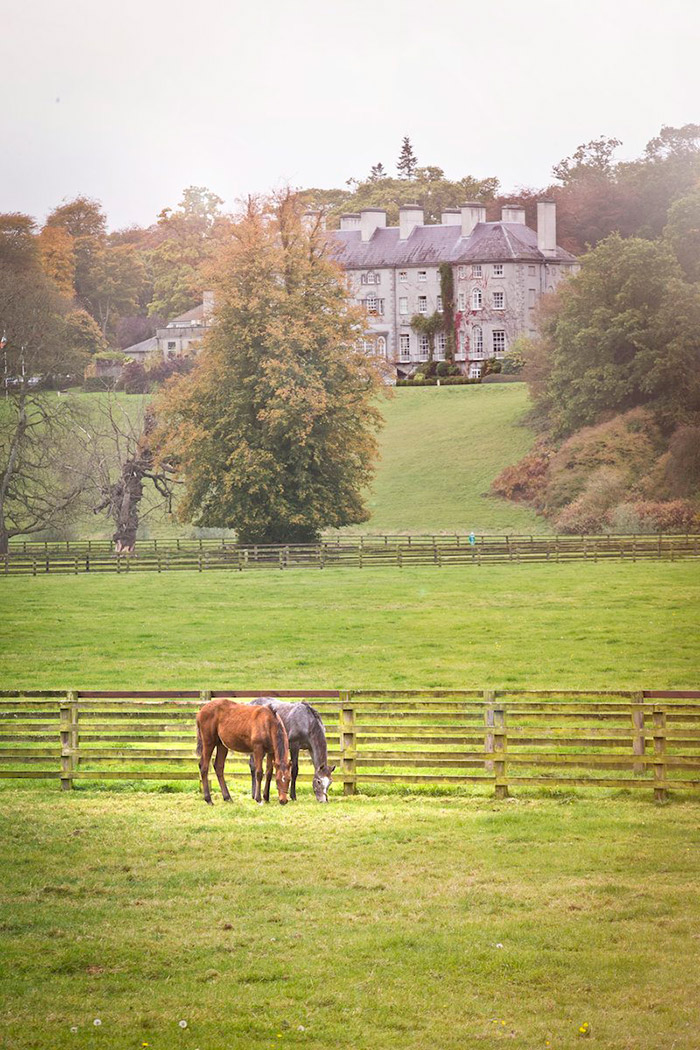 The country estate is an architectural gem, with an impressive entrance hall that pays tribute to its 18th century craftsmanship. Here the original features are complemented by a large mural, which celebrates the equine tradition and heritage of the estate and the surrounding countryside, with views of the River Nore and the paddocks of Ballylinch Stud.
A visit to the Stud is definitely a must-do. Horse lovers can delight in being close to horses at all times during a stay at the hotel. You can visit them in the fields or at the Stud, or just enjoy them from the terrace windows. There is always the option of a ride, which is the best way to explore the forest and the beautiful grounds; and there are plenty of challenging fences if you're so inclined. Or there is always the option of exploring on foot.
Home to the WGC American Express Championship in 2002 and again in 2004, Mount Juliet boasts a first-class Jack Nicklaus Signature Golf Course that would appeal to any golfer, in surroundings that provide an extraordinary place to practice!
My stay was in the autumn of 2014, at the beginning of October, for three nights. The colors of the leaves were stunning, and the days were a mix of sun and a little light rain now and then. You never know when it might rain, but you can be sure that it won't last long.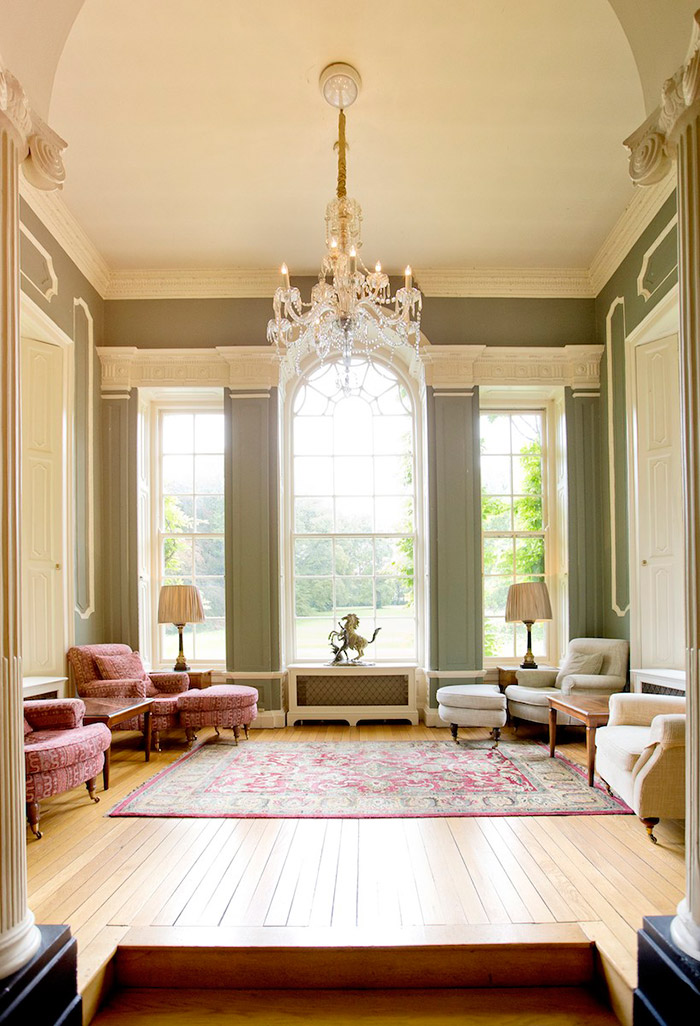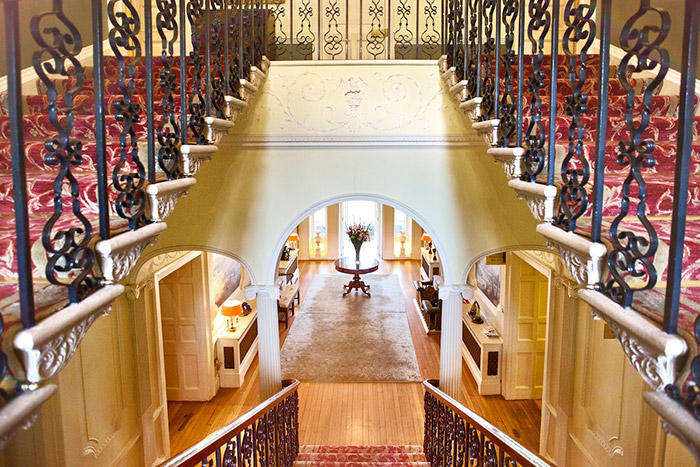 Mount Juliet has accommodations to suit every type of guest. For couples, the castle is the ideal place to stay, but nearby are the luxury Rose Garden Lodges which are perfect if you're traveling with children as I was. For my children the indoor heated pool was a favorite place to be.
Whether you are a horse-lover, a golfer, a family looking for a quiet getaway, or a couple seeking a romantic stay, you can find it as the ancient elegance of Mount Juliet transports you to another time and place.
For more information or to plan your getaway:
MountJuliet.ie/equestrian/equestrian-cross-country.php
MountJuliet.ie/equestrian/equestrian-facilities.php
MountJuliet.ie/accommodation/mount-juliet-house.php