It has been a long day of work, riding, taking care of the animals, the ranch, and the household. So I allow myself to daydream for a moment: dinner is finished, homework has been completed and the family is quietly and contently snuggled in the living room enjoying the warmth of the fireplace and everyone is winding down by reading a good book.
An adventurous fictional tale of a black stallion for my son, a beautifully illustrated pony classic for my daughter, a captivating novel for myself and some random magazine for my husband. Because let's face it, even in the dreamiest of dreams, I know my husband does not have the time or focus to sit down and finish an actual book. Everyone is happy and quiet. Even the dog.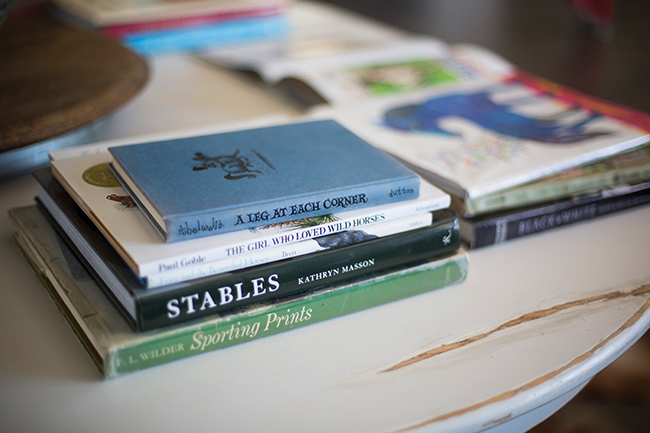 Then poof! Back to reality. My home is chaotic, loud, fast-paced, and a bit messy. My children never seem to be quiet and content until they hit the sack. But being the caring and loving mother that I am, I have set up my household to host the idyllic and picturesque evening that my daydream portrays.
I grew up in a reading household where we lived in the country, had one TV with three measly channels, and spent our evening downtime reading and drawing. So, I know this lifestyle is possible and perhaps I'm simply trying to recreate my past.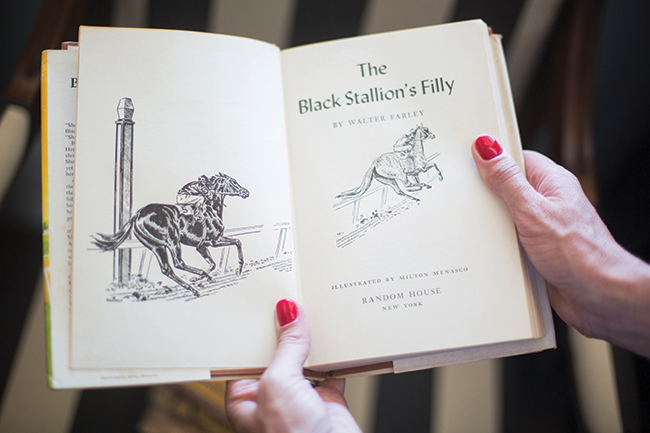 Over the years we have amassed an impressive library of children's books and stunning pictorial coffee table books. And we do manage to read every single night prior to bedtime. Usually one book, sometimes two, and every once in a blue moon three stories, if I am coerced into doing so.
Naturally, we house a plethora of horse and pony-themed books, both classics and currents. Books for toddlers and stories for when they grow. We have vintage books from my own childhood with torn edges and missing dust jackets that continue a life of well-loved wear and tear. We have also acquired some newfound favorites.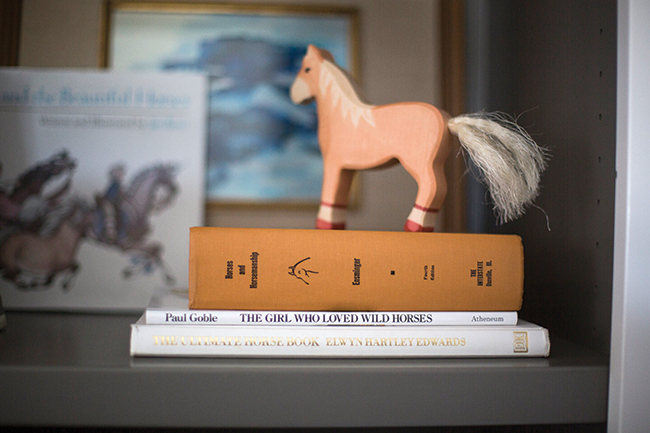 In an attempt to brainwash my children (as my husband claims) to grow into horse-obsessed little humans, I have tried and tested a wide variety of horse and pony-themed stories and have developed a list of a few gems that our family thoroughly enjoys. From toddler to teenager to adult, there is a book for every horse-lover on this list.
---