Instagram is the hot app of the moment, and we are currently obsessed.  Who doesn't find themselves doing a fair bit of Insta-stalking; scrolling through creatively filtered pictures of cute dogs, gorgeous horses, and the beautiful people of the horse show?  Riders and horse lovers alike share moments in time with their followers, offering us a sneak peak into their lives with the amazing, stylish help from Insta.
These are our top five favorite Instagram shots from the @horseandstylemag feed. Follow us and next month we might pick your Insta! 
Reed Kessler @reedcat5000 – The 2012 Olympic Show Jumping veteran was looking sharp back in December, when she posed with famed ingate meistro Pedro Cebulka at the Geneva CSI5*. We love her peplum top With three-quarter length sleeves that nips in at the waist, and her voluminous skirt that hits at the knee is never wrong, especially alongside a handsome man in uniform!
SmartPak @smartpak – Smartpak proved once again that they're masters of marketing by posting this fabulous collage of Dubarry, Dublin, Solstice and Andalusian boots. The fleece-trimmed beauties with warm chocolate tones are not just fashionable, but practical as well. If you're going to be in cold weather, you mine as well adorn your feet with gorgeous footwear! 
Liza van Tiggelen @that_show_jumping_girl – Liza doesn't need no filter while posing in this navy Mountain Horse Jacket that's fitted in the waist and hits at the hip. Her polo shirt with popped collar and subtle pearls, not to mention her gleaming horse give this pair an eye catching look.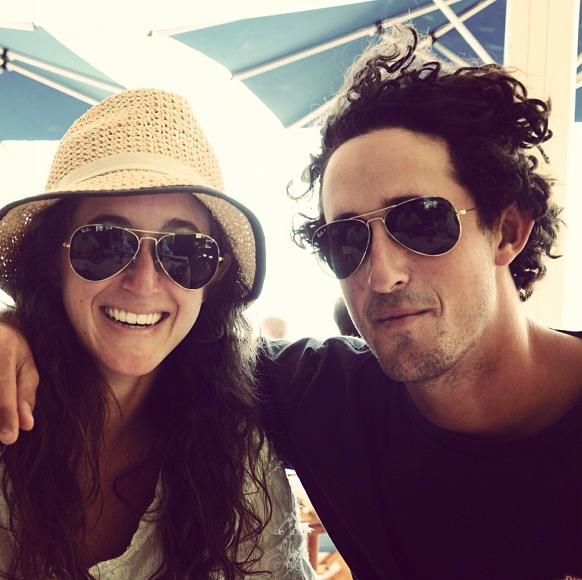 Nick Dello Joio – @Nickdellojoio – Horse show sibling love! There's nothing better! With his gorgeous sister @danielladellojoio these two are rocking classic Ray Ban aviators, perfectly undone hair, and beautiful smiles. And her hat is so cool.
Ralph Lauren @Ralphlauren – Because no one does equestrian style better, we've got to share this Ralph Lauren shot, showcasing the Downton Abbey inspired tailored tweed suits. The ladies menswear trend hasn't left us yet, and tweed is timeless. Cool top hats, statement necklaces, and pops of color with a pocket square – tres chic!