As Memorial Day weekend comes to an end, I find myself spending the morning pulling the best Instas from our followers. Hey, at least it's a short work week, right?! Let's start your week with some clever Insta distraction!  May is a great month for lovely events like the Kentucky Derby, weddings in the Bahamas, and of course The Devon Horse Show. Follow us next month, @Horseandstylemag on Instagram and we might feature you! And don't forget to tag us in your most stylish equestrian themed shots!
Saer Coulter @SaerC410 : Saer is one of our clever columnists for H&S and was kind enough to share this picture of herself with equally talented grand prix rider Charlie Jayne. Looks like one of their close friends celebrated a very exclusive wedding in the Bahamas this month! Saer, that dress is a stunner. And your boyfriend is perfectly undone in that crisp white linen shirt. Gorg, as always.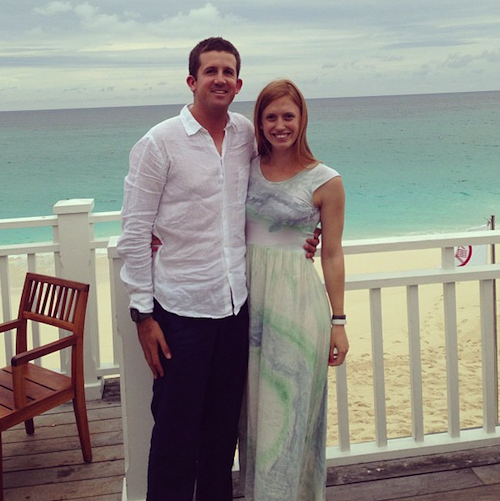 Tara Hammond Leu @tarakiwi : This adorable Insta popped up recently on our feed and it just struck a chord with me. There's nothing more stylish then subtle equine-flare, a gorgeous mother pushing her baby along, and doing it with rock-star shades. You can find a lot of cute equestrian inspired casual tees at her shop Tara Kiwi.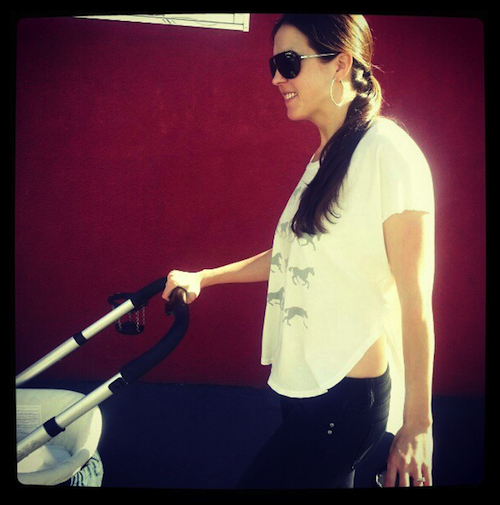 Virginia @virginiabelle10 : What's better than a group of Kentucky Derby goers? Big hats, perfectly printed dresses, large sunglasses, and big happy smiles. Where's the Mint Juleps?!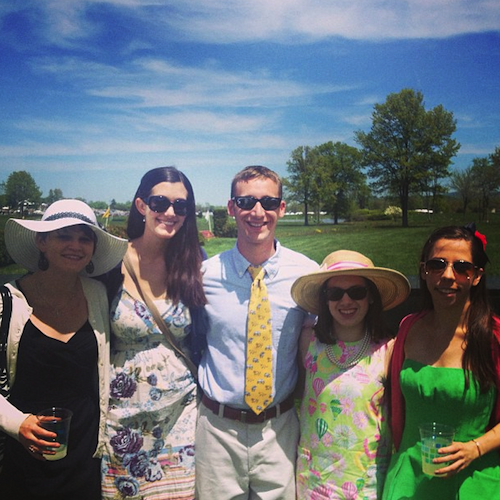 Hoorsenbuhs @hoorsenbuhs : This line is currently being sold at Barney's, and I think it's just perfect. I'm really enjoying the subtle equine theme, without being over the top. Obviously, diamonds make everything better. Their entire line can be found at Hoorsenbuhs – prepare to drool.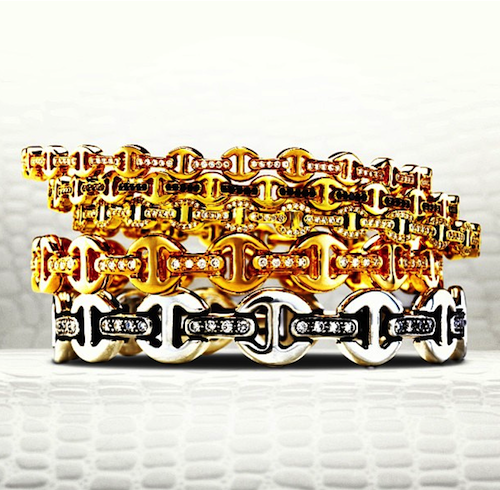 Equstrian Styist @eqstylist : Sigh. Leadline at Devon. This must be every little child's dream and make parents so proud! This picture sums up that day so well…. A tiny little black pony with perfect braids, a little girl  with bows cascading down her back, and her handler in that stunning printed shift dress. Bonus points to the little one for adjusting her tack! Bows by Belle & Bow Equestrian.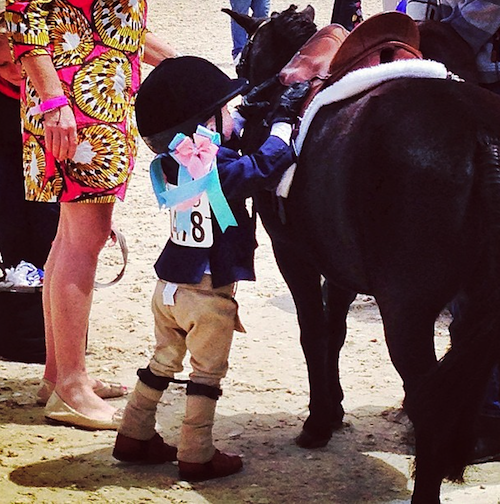 Follow us on Instagram @Horseandstylemag  and tag us in June to for a chance to be one of our features!