Ok, ok, so we're a wee bit late in gathering our favorite Instas from the last month of summer. Blame it on the tough job of choosing from all the amazing Instas that scrolled through our feed this month, or wanting to let the long summer days last a little longer. . . . or simply because with a packed schedule of hanging with Bon Jovi, Sophia Vergara, and Matt Lauer at The Hampton Classic, the days just flew by!
Celebrity sightings and all, this year's Hampton Classic did not disappoint. Although much of the weekend's events were held under cloudy skies, the rain held off and no one suffered from sunburn! That's where we begin with our favorite Instas: unfortunately the Horse & Style jet couldn't get us to Bridgehampton for the entire week of the show, so we missed watching this Clydesdale competing in the Adult Equitation. Lesson learned: must come to the Hamptons earlier next year! Thanks to @hamptonclassic for the fantastic shot.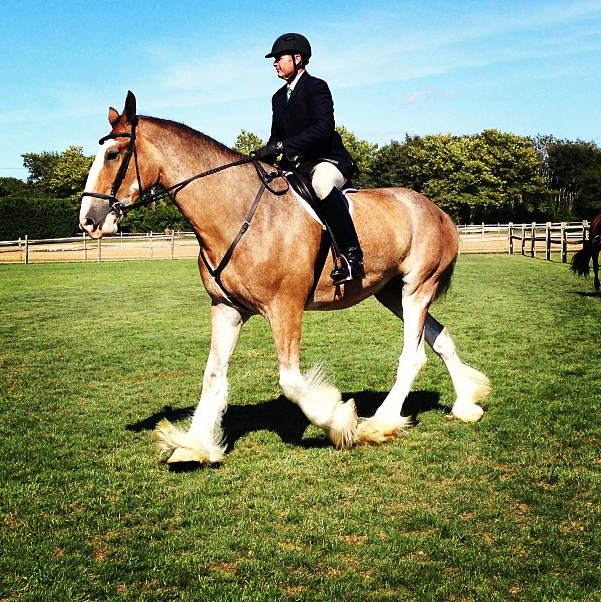 Next we venture across the Atlantic to follow grand prix show jumping rider Lauren Hough (@lauren_hough) who was competing at the CSIO5* in Gijon, Spain over the weekend. While the Team USA ladies didn't have the weekend they hoped for, finishing 8th in the FEI Nations Cup, Lauren's fashion spidey senses were on high alert as she snapped this pic of two muy guapo dogs hanging cool in this zebra print bag while their owner was otherwise engaged.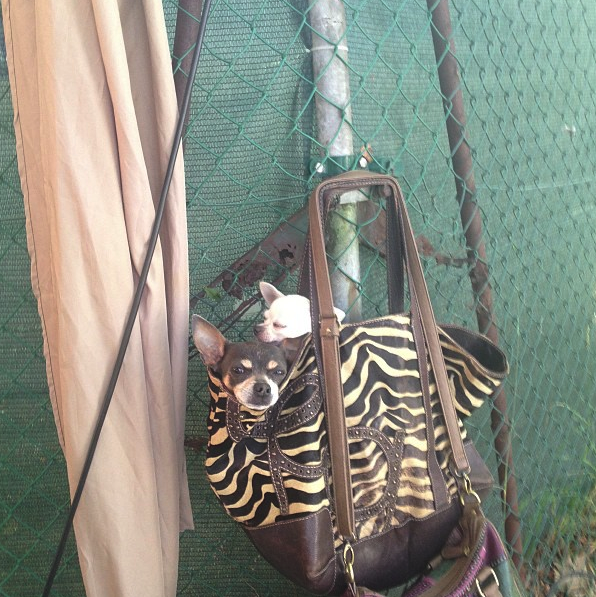 Pony love is even cuter when it's between two top class horses, and Lillie Keenan's (@lilliekeenan7) grand prix horses Londonium and Pumped Up Kicks definitely qualify. Keenan snapped this pic of a moment between her two stars last week, before going on the win the Sam Edelman Equitation Challenge at the Hampton Classic. This year Lillie has really proven herself by winning her first grand prix at HITS Saugerties in July. Who knows what's next for this young rider and her two gorgeous horses!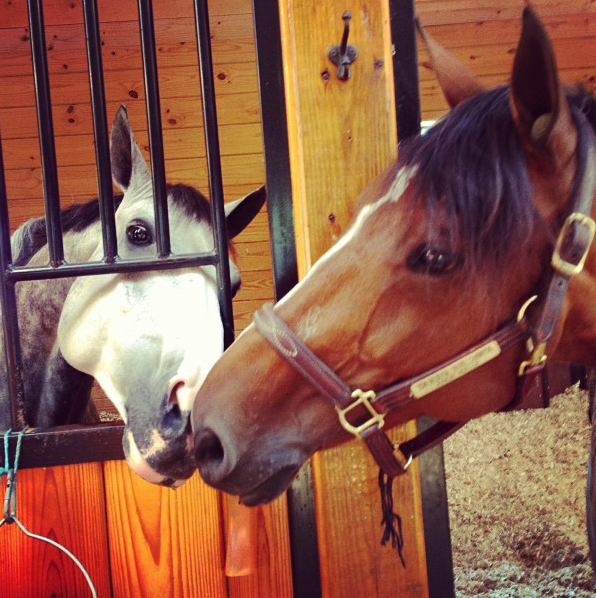 Speaking of grand prix horses, rider Francie Carvin (@fcarvin) and her World Cup Finals veteran Taunus hit the trails in Southern California recently. Francie trains out of the gorgeous Middle Ranch outside of Los Angeles, and this tranquil moment next to a beautiful river makes us want to join her. Open space is good for everyone, horse and human, and Francie, a great lady who loves her horses and takes the time to really bond with them, clearly knows the value of down time with her top horse.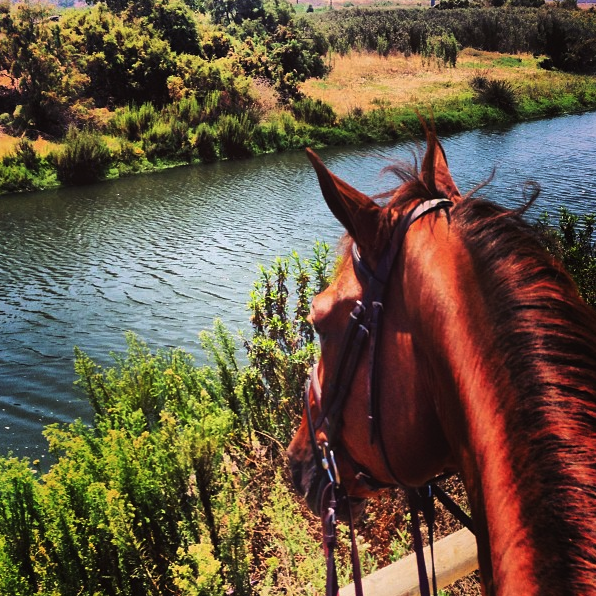 Jack Russell Terriers are not exactly a rare sight in the horse world, but our friends at Saddle Network have got to have one of the cutest ones around! Along with his parents, Saddle Network founders Hugh and Mary Braly, this guy travels up and down the West Coast on a regular basis, helping to spread the word about Saddle Network. Roo has become the de-facto Saddle Network mascot, and you can follow his travels on the Saddle Network's Insta feed @saddlenetwork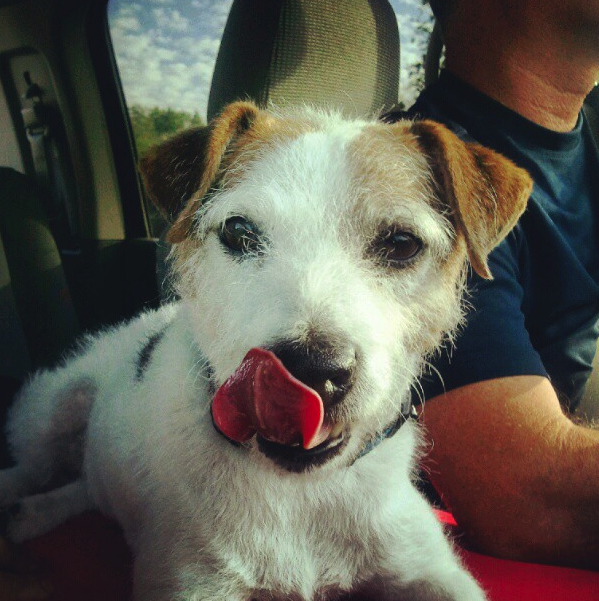 Last but not least, Nacho Figueras (@nachofigueras), who loves taking photos of polo fields at sunset, makes us wish it were polo season in our neck of the woods already with this tranquil shot. This is at Nacho's ranch in South America, where he's building a new barn right next to one of his polo fields. Summer's not over there, it's just beginning….