H&S has been busy on both coasts this past month, more specifically Thermal in Southern CA and the FTI Consulting Winter Equestrian Festival in Wellington, FL. Both of these great show series have created a flurry of Insta-action! Here are some of the instas that inspired us this past month (and our own personal favorite, above, from our own Insta feed, taken at WEF last weekend.) Make sure to tag @horseandstylemag in your photos and follow us on Instagram. Maybe we'll pick your Insta as one of our favorites for next month!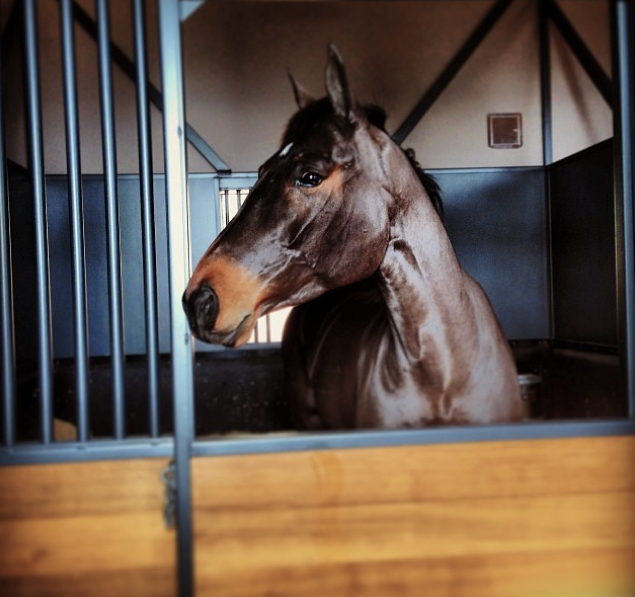 Our first Insta we love comes from the West Coast via Jan Humphrey (@j_humphrey88), who just happens to be our February/March Style Rider! We love this photo of her horse Hertogin getting settled into Jan's beautiful barn in Southern California. Beautiful horse, beautiful barn! #barnenvy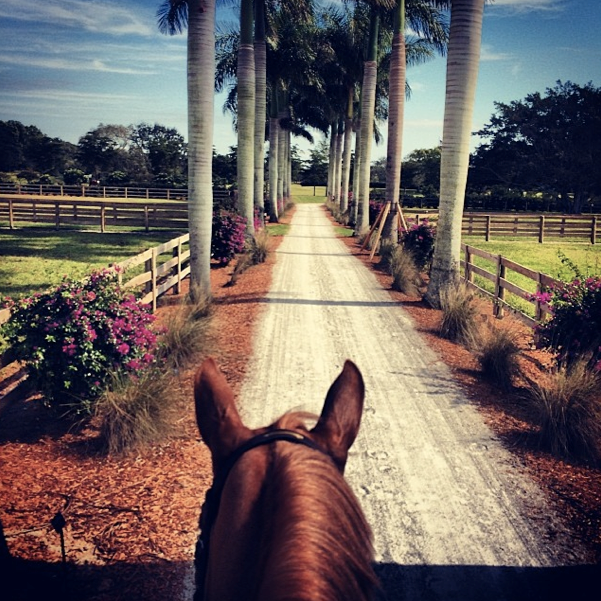 Top young rider Charlotte Jacobs (@char_jacobs3) and her horse, Kachina are in Wellington for WEF this season and are clearly enjoying the beautiful weather! Sorry up north, but there is no polar vortex here. Be jealous of this awesome mounted shot down a palm tree lined bridle path.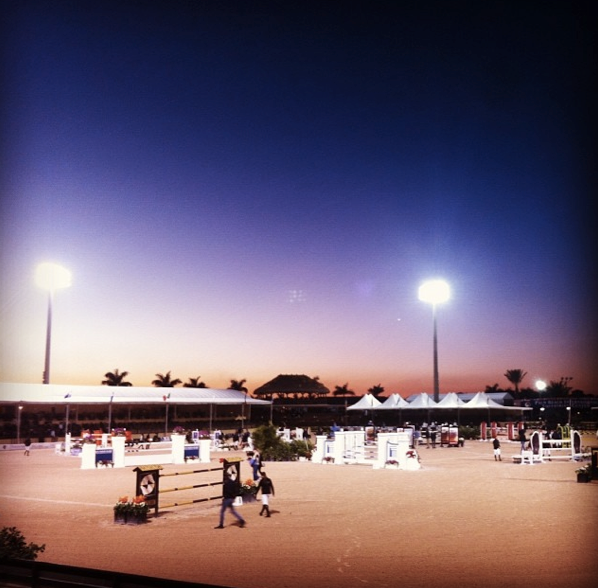 Everyone please welcome @ftiwef to the world of Instagram! As the official Instagram account of the FTI Winter Equestrian Festival, they have access to beautiful shots of the winning riders and candid shots, like the one above. In this Insta, we see top riders walking the course of the $50k Wellington Equestrian Realty Grand Prix earlier this past month. The awesome #saturdaynightlights are set off by the stunning Florida sunset.
Our friends at @equestrianfashion put together super fun outfit collages with pricing and item brands based on different horse shows, follower requests, sports teams, current events, you name it! We loved this winter-time chic, neutral toned outfit featuring a GPA First Lady, Ariat tall boots, and Tailored Sportsman breeches.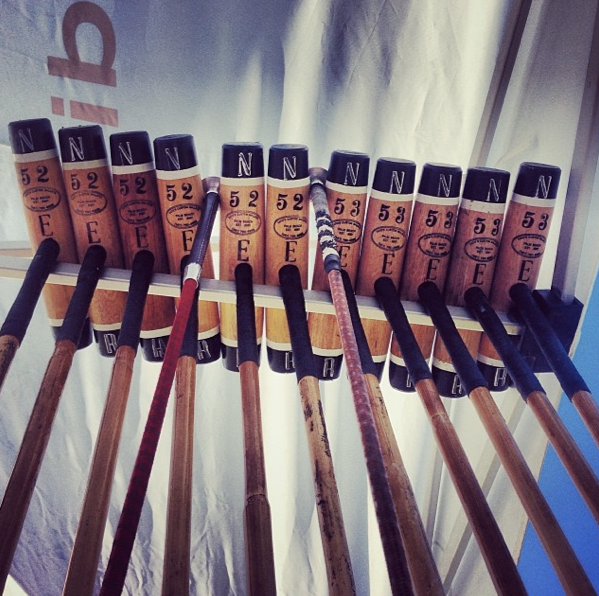 Although resisting posting a photo of handsome polo player Nic Roldan (@nicroldan) was hard, we totally loved this artsy shot of his mallets before a match for his team #Audipolo. The Argentinean born model and top polo star has been in Wellington this winter and we love following his Instagram for videos of target practice and photos from swanky Wellington events. #thepololife