Don't deny it…. Instagram is your favorite addiction, and in 2014, we at Horse & Style have made it ours as well. In our Instabrowsings we realize we've been Instalame about keeping up with our popular column Instas We Love. Here's hoping we can keep the Insta columns coming this spring and summer, beginning with this, the #ROOTD edition (that's riding outfit of the day, if you don't speak Internet) and picked five great outfits from the past month. What were we looking for? Creativity, individuality, and a great overall look. (Note: Clean your mirrors or have your friend take your #rootd photo so we can have more options next time!) Check out these stylish riders and from this point on make sure to tag @horseandstylemag in your own Instas and follow us to be featured as our favorite Instas for next month.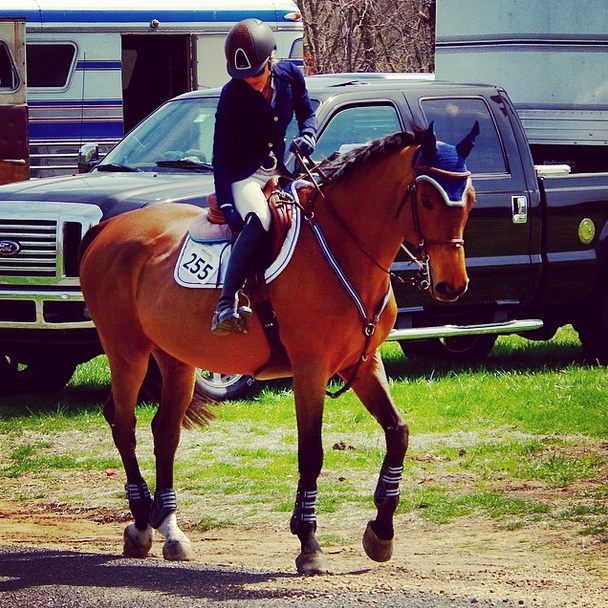 First up is @lilcee77 who stylishly showed with her Ogilvy pad, Equifit D-Teq boots, Kep Italia Helmet, and Der Dau boots. We don't know if they won their jumper class, but they sure won with this great showing look. Bravo! Excellent #rootd!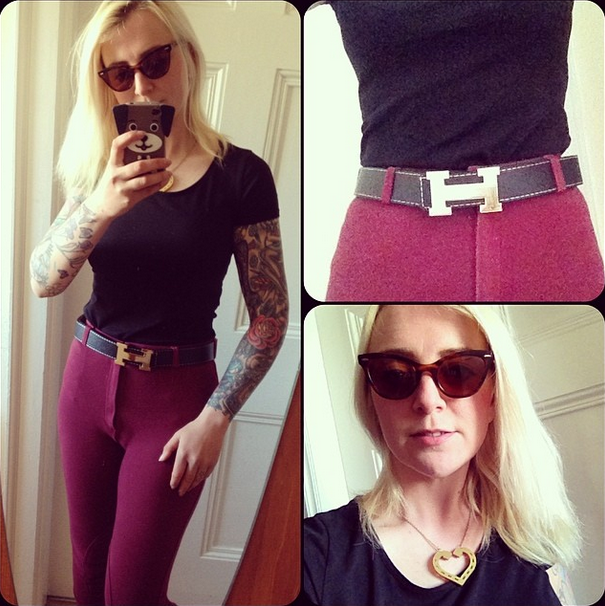 This #rootd goes to @vintagehorsegirl who's tattoos and Hermes belt really add to her individual style. Paired with cranberry breeches and a very cool horseshoe/heart necklace and sunnies, this rider is #chic!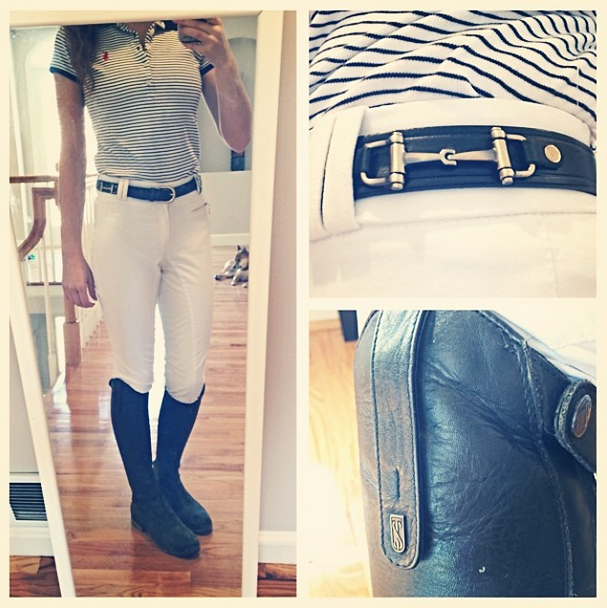 This rider is wishing for spring and summer with this polished white #rootd. Outfit credit goes to @vintagexequestrian who wears white breeches, Tredstep boots, a cute striped polo, and a snaffle bit belt. #cutecute #staycool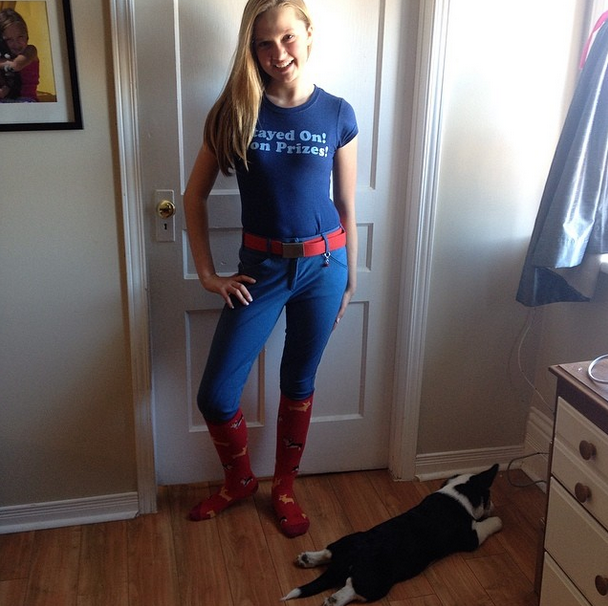 For our youngest and cutest #rootd, we have @eden_mybarnchild who sports Phyllis Stein, our last month's contest sponsor's t-shirt, with coordinating belt and boot socks. We also love that your socks match your puppy! #loveit #socute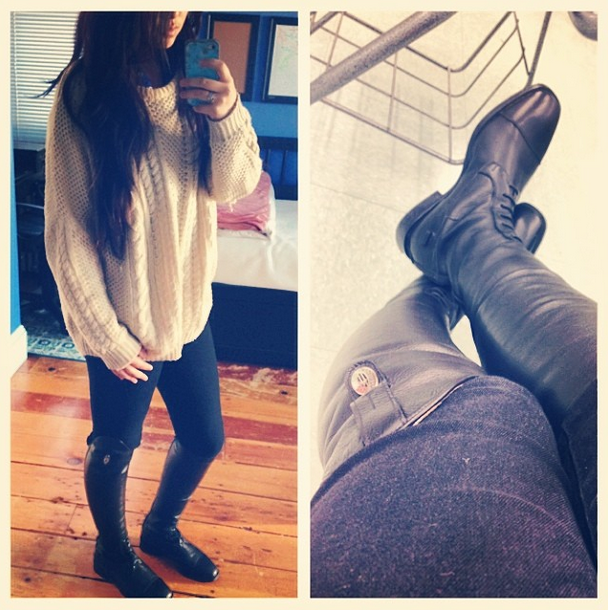 We love @bigeqrider because she wore this #rootd to school before going to the barn. She totally made her riding style multi-functional. Loving the mix of jeans with your DeNiro boots and that slouchy sweater!