Members of the equestrian community will come together on Saturday, September 13, for a special evening of charity as they pay tribute to the life and work of rider Anne Heyman. Theunique event, deemed 'Anne's Night,' will be held at the Harrison Family's beautiful Double H Farm in Ridgefield, CT, coincidingwith the American Gold Cup. Becky and David Gochman will also be sponsoring the evening.
Anne Heyman tragically passed away this winter following a fall from her horse at the age of 52. A former New York City assistant district attorney and  philanthropist, Heyman founded theAgahozo-Shalom Youth Village for children orphaned by the 1994 Genocide Against the Tutsis in Rwanda. Heyman's friends and fellow equestrians are hosting this special evening to raise money to support and continue the Village.
Today the village houses about 500 youths who go to school, work on a farm, learn trades, and feel a sense of belonging. After graduating, they are prepared to give back to their country.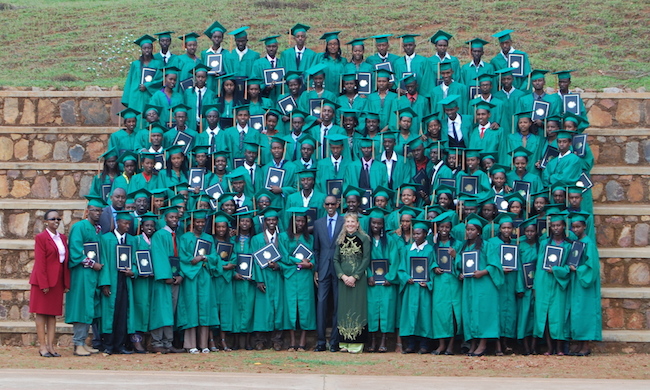 Photos courtesy Agahozo-Shalom Youth Village
Along with her work with the youth of Agahozo-Shalom, Heyman was a passionate equestrian who enjoyed spending time with her horses. She trained for 13 years with Mark Leone at Ri-Arm Farm in New Jersey, competing in the hunters for several years, and continuing with her love of show jumping later in life. 
"Anne loved horses," Leone remembered. "She was really competitive, and we were lucky that in her riding career with us, she had some fabulous horses. I always got this feeling where getting to the horses and getting to the barn was kind of like her sanctuary. That was her time to enjoy herself and just kick back. I always used to tell her she looked so happy, and she would say, 'I'm just so happy to be with my horses.'"
Trainer Steve Weiss worked with Leone for several years and became friends with Heyman while helping with her riding as well. Weiss has been part of the group of equestrians who wanted to create Anne's Night event in order to honor his longtime friend.
"Riding was Anne's little escape from all of her work," Weiss recalled. "It was just something she did to get away and have a little fun. She had two horses up near Yorktown that are retired. They have the most beautiful, perfect life.Anne lived in Manhattan, but she had the horses retired near her weekend house so her family could see them a lot. She had the right approach to the horseworld. It was really impressive."
"What really rallied me was what Anne's mom said to us that afternoon in the hospital," Weiss explained. "She said, 'We have to honor Anne's work, and we have to make sure Anne's work goes forward.' She was so concerned about the hundreds and hundreds of kids who were benefiting from this village."
Heyman's story has prompted many other equestrians to get involved.
"There are a lot of different people from the horse industry participating," Weiss detailed. "So many people who are participating only knew Anne a little bit. Some knew Anne personally, some rode in her division, some are friends of other people on the committee, but this is a chance for all of us who knew Anne and were moved by her loss to make sure that her work is going to go forward.
Weiss stated, "Everybody just seems incredibly receptive and enthusiastic about the evening. It is to benefit Anne's organization, obviously, but the emphasis is more to honor Anne by doing something for other people. It is a huge group of people getting together for what is going to be an incredibly moving evening."
In remembrance of Heyman's giving spirit, Anne's Night will feature a special charity auction and wonderful entertainment. The party will be 'Safari Style' and feature three exciting musical guests: Kelli O'Hara, five-time Tony Award winner and the darling of Broadway; Sophie B Hawkins, Grammy Award nominated singer; and Max Weinberg(Bruce Springsteen's E Street Band drummer) and his renowned band with phenomenal vocalist, Curtis King. In addition, rider and trainer Jimmy Torano will be the evening's Master of Ceremonies.
In addition to dinner and entertainment, there will be an amazing array of live auction items. They include: "The Owner's Box" at Barclays Center, which seats 24, for the Justin Timberlake concert in December 2014; an internship at Sam Edelman Shoes for one week of winner's choice (for 17 years old and older); a private box at each leg of the Triple Crown races; Katy Perry concert tickets and backstage time; aweekend of training with Olympic gold medalist McLain Ward, including dinner with McLain and his wife Lauren; a customized golf cart; a custom-designed sculpture donated by The Harrison Family; beautiful artwork; the opportunity to support capital improvement projects at Agahozo-Shalom Youth Village, and more!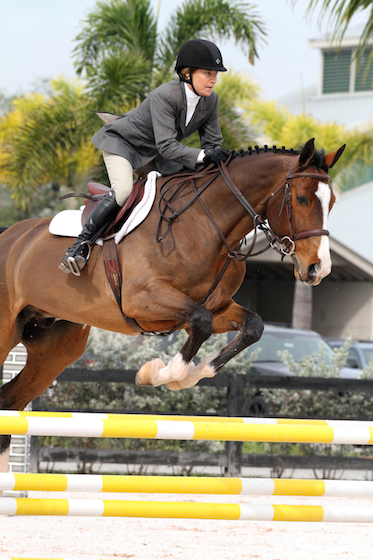 Please join us by helping to celebrate Heyman's life and continue her efforts for the children of Rwanda. Even if you cannot attend the event, you can still contribute by donating money or becoming a sponsor. You may contact us via email at: [email protected] or call Sally Slater at 914-584-0137. More information can be found on the Facebook page for 'Anne's Night' at www.facebook.com/annesnight.