Federer wouldn't swap rackets with the opposing player. Andretti wouldn't drive a different car. But tomorrow, the four best riders in the world will trade horses in the 2014 Alltech FEI World Equestrian Games in Normandy, France. It's a unique and exciting class that only happens every four years. At its core, success in horseback riding and equestrian sport is about the connection between horse and rider, and in this world championships, that skill is put to the ultimate test.
It doesn't get any more exciting than this, you guys. There's a reason why this type of championship doesn't happen often – it's pretty much unheard of for a top rider at this level to allow his competitor on his (or her) horse.
But that's the true test, isn't it. I was in Kentucky in 2010 when the amazing and unbelievable Hickstead jumped four clear rounds with four riders in the Final Four. I still get chills thinking about it. Those chills appeared again during today's Individual Final rounds. These rounds determined the final placings among the top 30 riders. The pressure has never been more intense for these riders, and more has never been asked of these horses.
How must it feel to lean across your horse's neck and gallop away from the biggest show jumps in the world? I found myself asking that question as I stood at the rail during today's rounds, facing the final fence on course and watching each rider land in utter relief or disappointment. My photographer's vest, while not the most fashionable piece of attire, is a magic pass when it comes to being able to get ra front row seat, closer than the audience even. I'll always be a show jumping fan first, and this privilege never gets old, and this week, it certainly doesn't get more exciting. Full results from today, here.
This is what I saw today.  Enjoy, and roll on Sunday!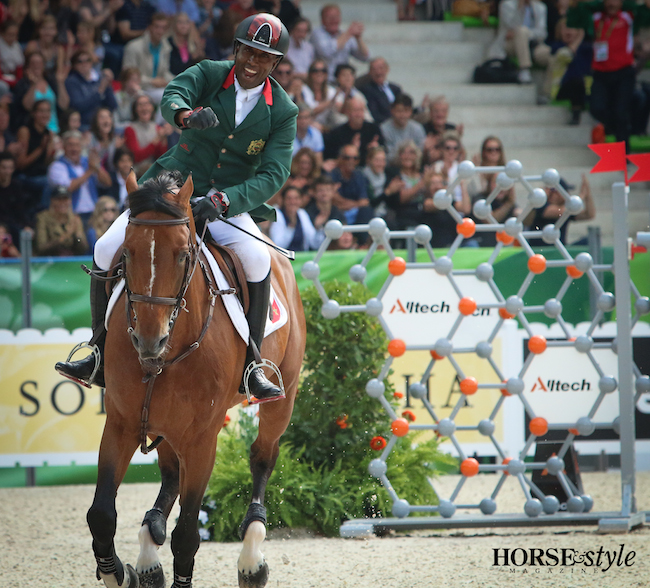 Abdelkebir Ouaddar of Morocco jumped a fantastic two clear rounds aboard Quickly De Kreisker. Abdelkebir trains in France and the French public LOVE him. They roar and stamp their feet as soon as he enters the arena. With his broad smile and fist pump, he returns their adoration in kind.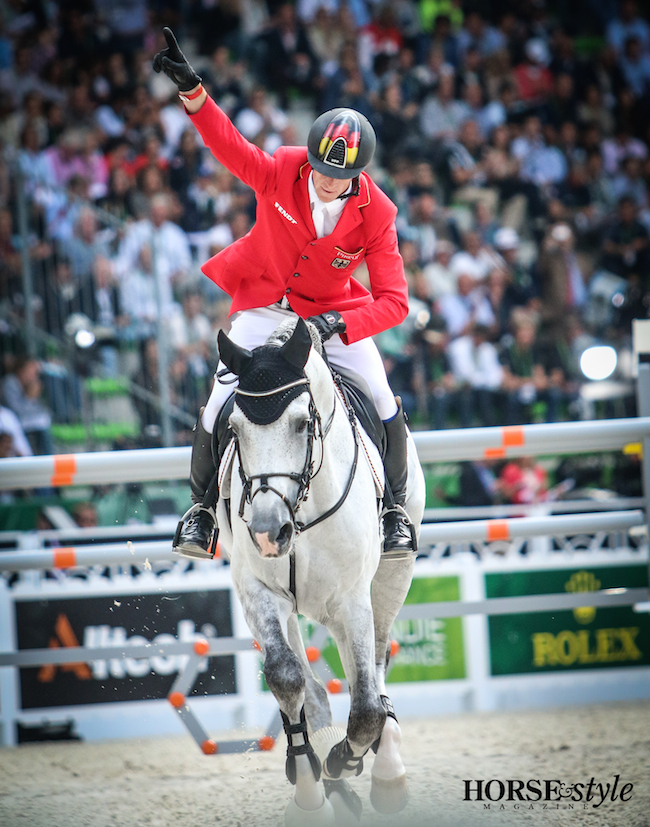 Marcus Ehning's makes a cool, confident, and oh so German statement as he crosses the finish line. You may not see him crack a smile, but that number one raised triumphantly in the air after he completed a clear round with the stunning Cornado NRW spoke volumes.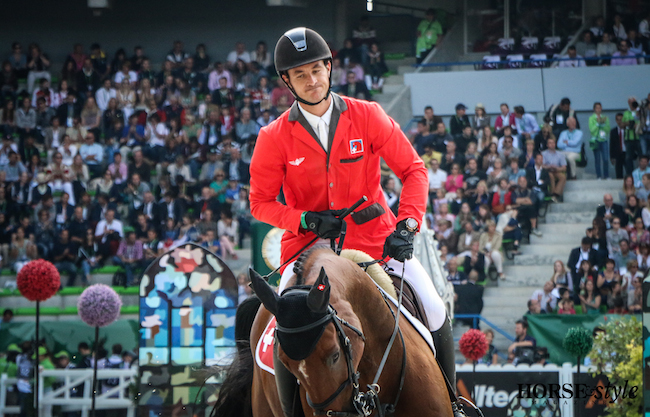 For the reigning Olympic champion, it unfortunately was not his week. The price of a single rail dropped is written all over Steve Guerdat's face as he reins in Nino Des Buissonnets.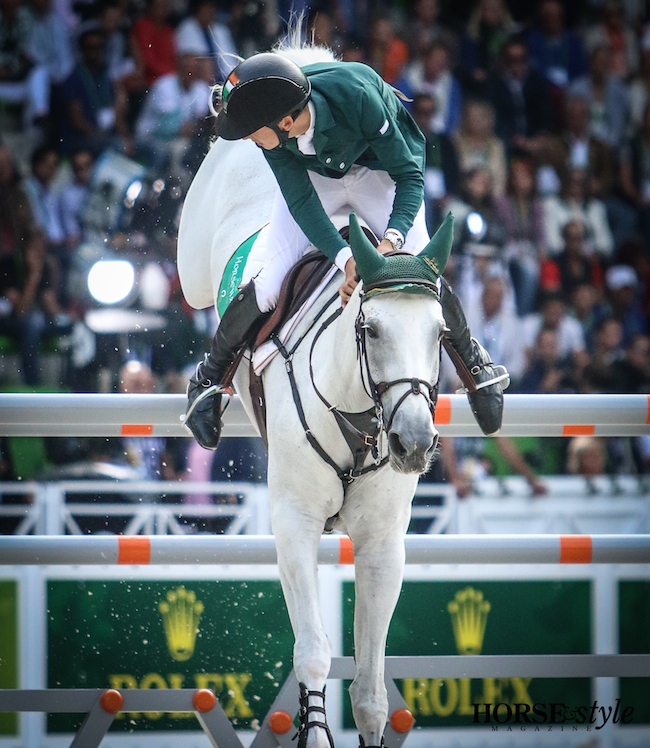 Bertram Allen just couldn't wait until he touched ground to see if he cleared that final fence. Ireland's breakout superstar rode a brilliant clear in the second part of today's Individual final, putting a nice touch on a very successful week for him and Molly Malone.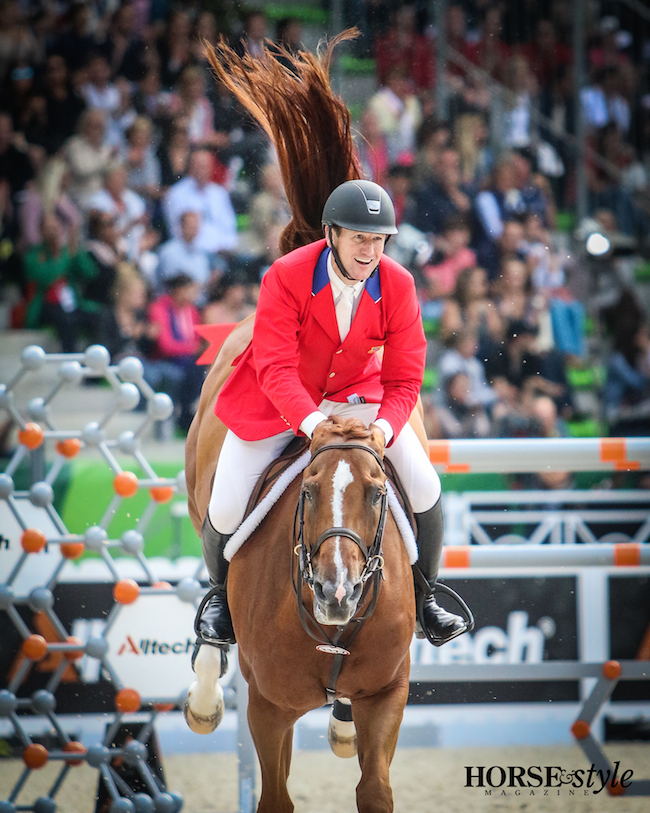 It is not often that we see the uber-serious McLain Ward break out with a no-holds-barred GRIN. But that's just what happened when Rothchild gave him two incredible clear rounds today. Heartbreakingly, our favorite rider finished in 5th place, just outside of the final four. Still, it's been quite a week for this fantastic pair. 
Is it true? Jeroen Dubbledam of The Netherlands looked at the scoreboard in disbelief  as he noted his 0 faults at the end of the second round. He moves on to the Top Four final with Zenith SFN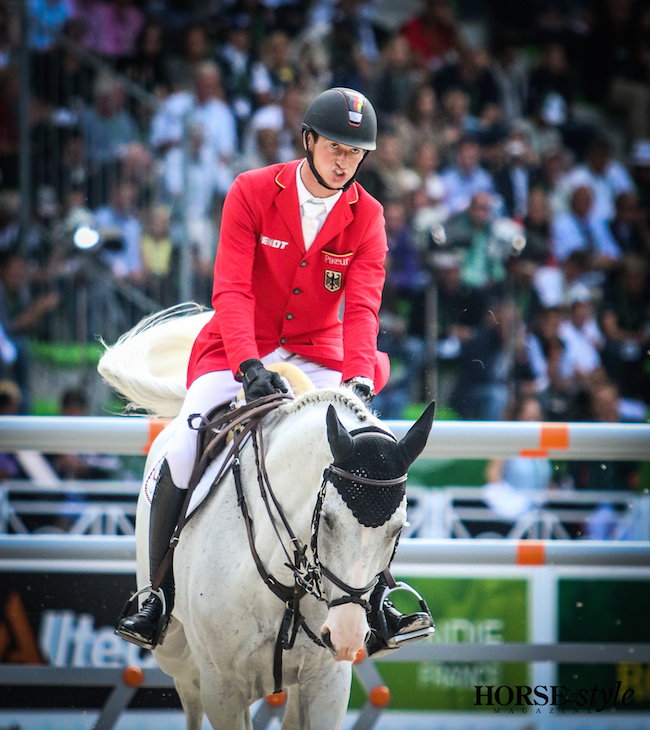 I am pretty sure that Daniel Deusser was letting loose with a string of German curse words as he crossed the finish line with Cornet D'Amour. One rail knocked him down to an overall 6th place finish and out of the Final Four.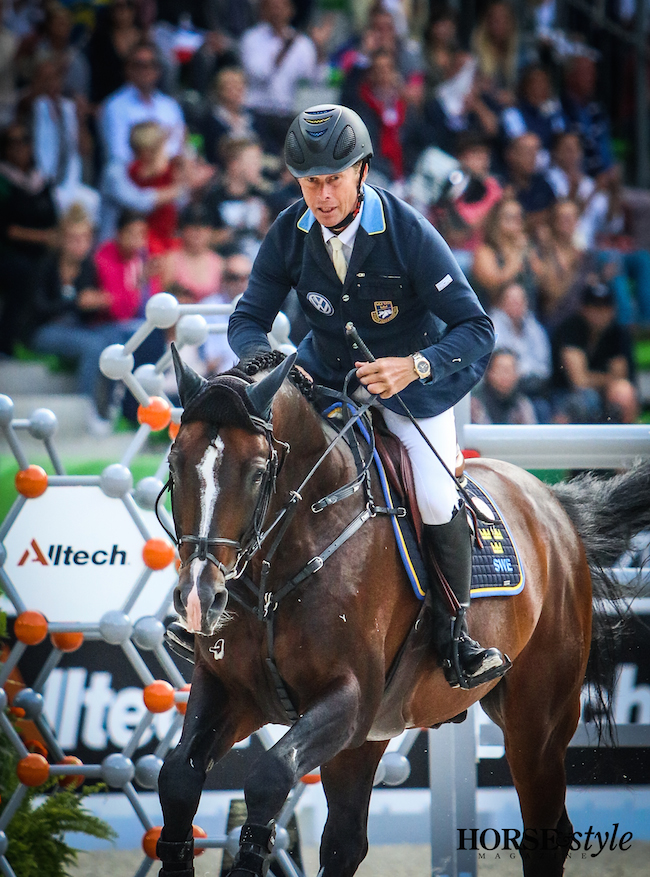 Sweden's Rolf-Goran Bengtsson was surely trying to figure out if his one rail with Casall Ask had cost him a spot in the Top Four when he landed off the final fence. He goes through to tomorrow's final on the strength of his week's performances.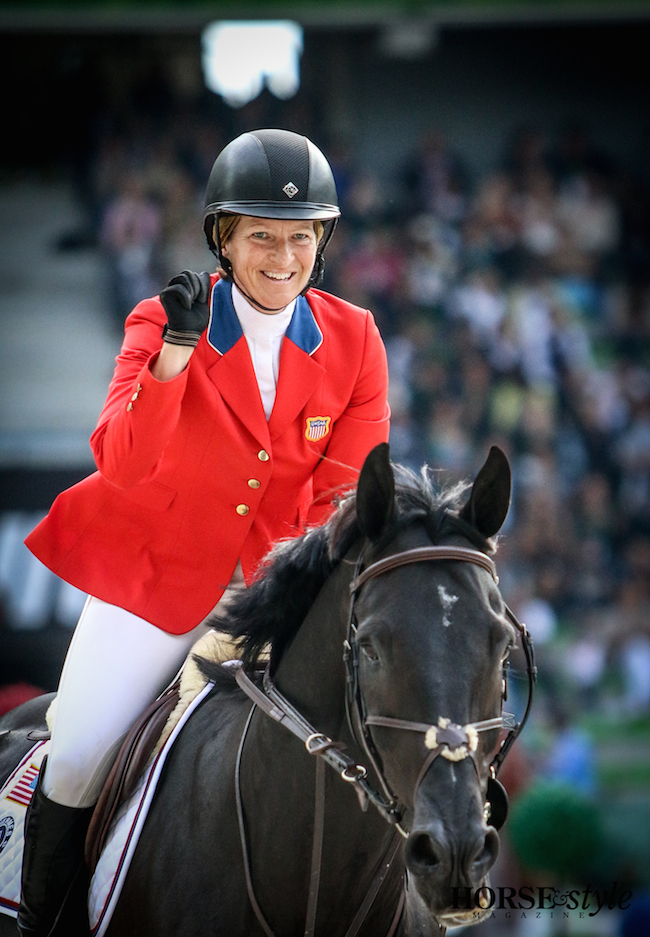 Beezie and Cortes 'C' gave us a heart attack in Round A when they pulled a rail. They dropped down to fourth place and who knew if they'd make it around again clear? But then again, this is the indomitable Beezie we're talking about, and she pulled out another clutch clear to finish the day in 2nd place individually, well within the Top Four for tomorrow. GO BEEZIE!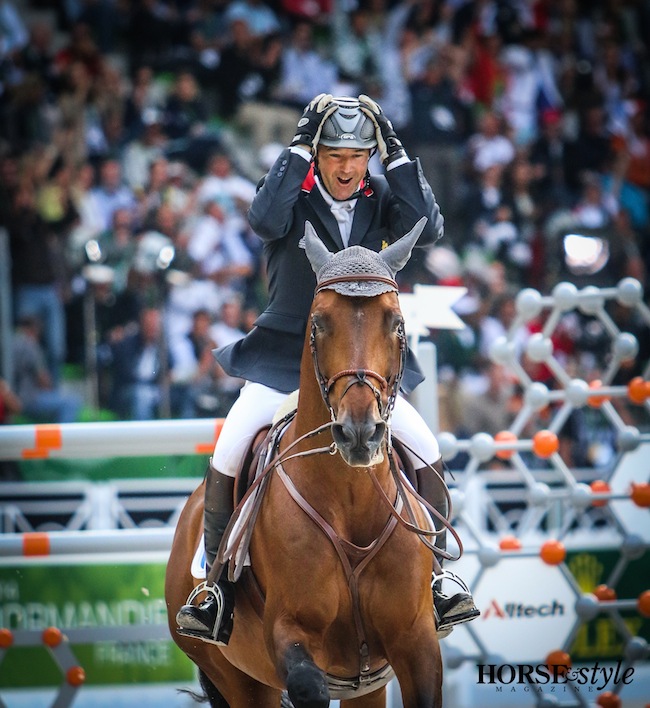 And here we have it, undoubetedly the picture of the day. It's one thing to ride for your hometown crowd at a world championships. It's another thing to ride in front of virtually everyone you've ever known, as Patrice DeLaveau did today for France. Patrice only lives about 40 km away from here, and he was feeling the most extreme level of pressure. And he did it. With Orient Express HDC, you can bet that the stadium will erupt when he enters the stadium tomorrow!