The Central Park Horse Show and $210,000 Central Park Grand Prix, which takes place this afternoon in the middle of America's largest city, will bring some of the most pampered, high-caliber equine athletes straight into the middle of a humming metropolis.
But when those horses arrive, they will be far from the only horses there. Every couple of minutes, their fellow equines that in so many ways are their polar opposites, will pass by the temporary show jumping arena set up at the Wollman Rink. Much like they do every day, rain or shine, they will be pulling brightly decorated carriages that contain small groups of tourists, newlyweds, and even locals who come to Central Park every single day to take a ride.
A horse person can't visit New York City without considering the carriage horses. Lately they've become the subject of a contentious debate over whether it is safe, or even humane, to allow them to be in the city at all. For many many years they have lined up on West 59th street, the intensity of the city on their left, and the tranquility of Central Park to their right. More and more, people aren't comfortable with the sight of the horses resting on the street, and truth be told they do look a little droll, lined up with heads slung low and eyes half closed behind their big blinkers. They want the horses to live in green fields, not the cacophony of a busy city. And with that, you can cue both sides of the debate, currently raging as the future of carriage horses in the city hangs in the balance.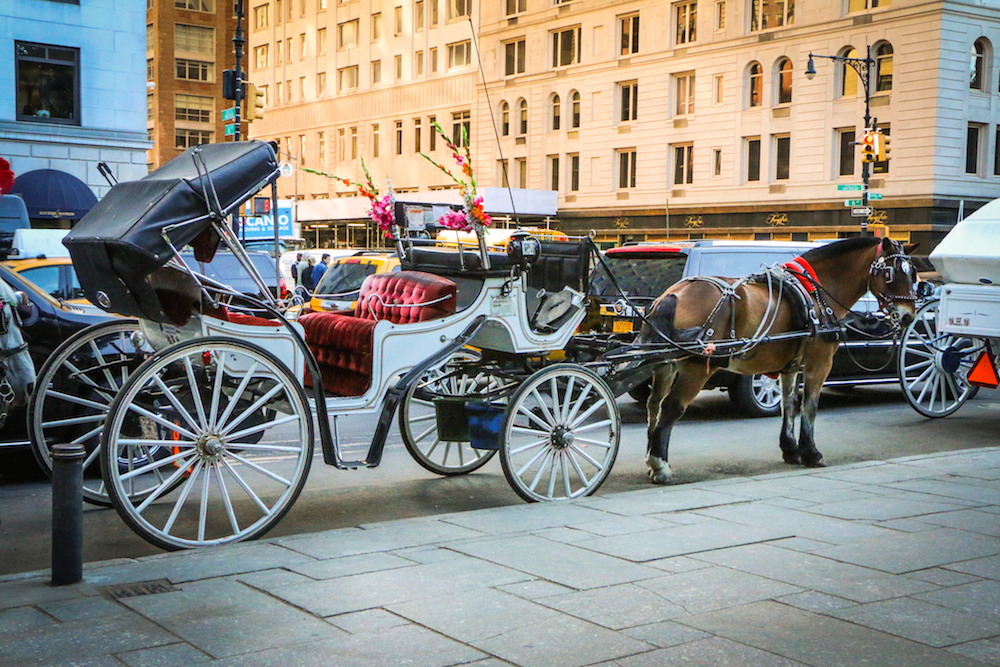 He does look a bit diminutive standing there among the traffic…
A Utopian Vision
So why stick your neck out and take a stand on the carriage horse debate? For horseman and noted equestrian architect John Blackburn of Blackburn Architects, it's in order to float a better –if somewhat utopian- plan for the carriage horses' future.
"I don't like to see the horses standing on city streets. I don't like to see them in small stalls," Blackburn says. "I think that we need to get them off the streets, yes, but get them into the park."
The carriage horses spend many hours standing on pavement, either while waiting for their next ride, or when trotting through the park. Giving them softer footing to wait on would require relocating them from the streetside, but it's an option that many support.
But Blackburn wants to go even farther. What if the carriage horses had a fitting sanctuary in the form of a bright and modern barn to rest in at the end of the day? What if that barn could also act as a therapeutic riding center that served the people of the city? What if it could act as a base for horse owners to trailer-in to the city and take a trail ride through the park? What if there were a beautiful barn that was open to people who wanted to learn more about the history of equestrianism in the city?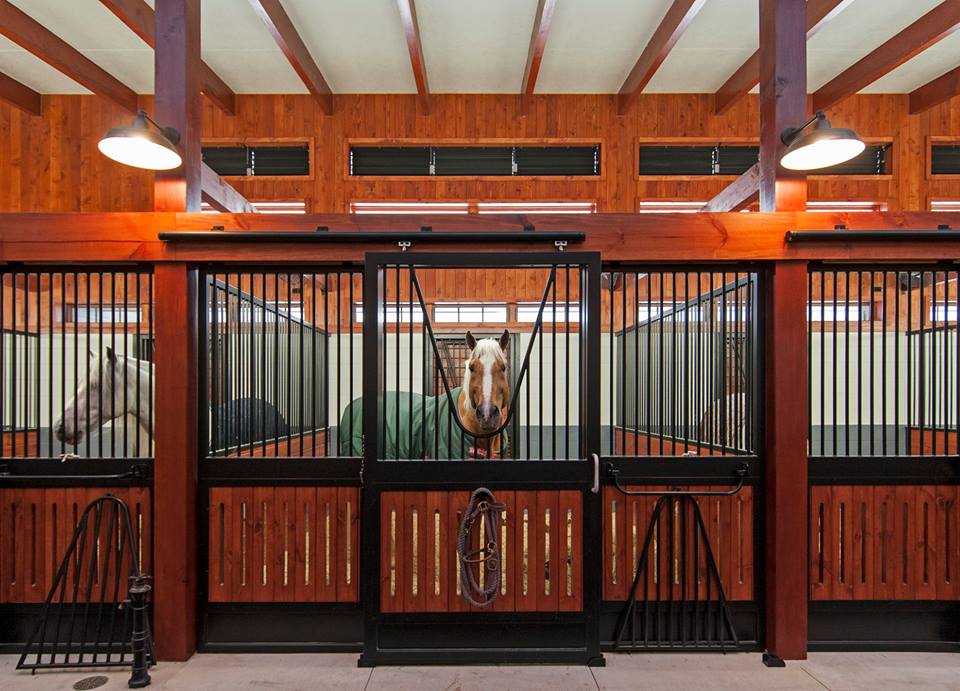 What if there was a barn in Central Park – that looked like this? (Pegaso Farm – Photo ©Cesar Lujan via Blackburn Architects)
With over 160 brilliantly designed barns to his credit, and a long resumè of designing healthy, beautiful spaces for horses, Blackburn is uniquely qualified to assist with the design such a place, and he wants to do the work pro bono. If only New York City would ask him!
The Equestrian Presence
"Horses are part of the city's heritage, and part of the park's heritage," he says. "If they can succeed to getting rid of the horse carriages, they can succeed in completely removing horses from the park. I think the carriage horses are a great place to start. It's current, it's a very sensitive issue."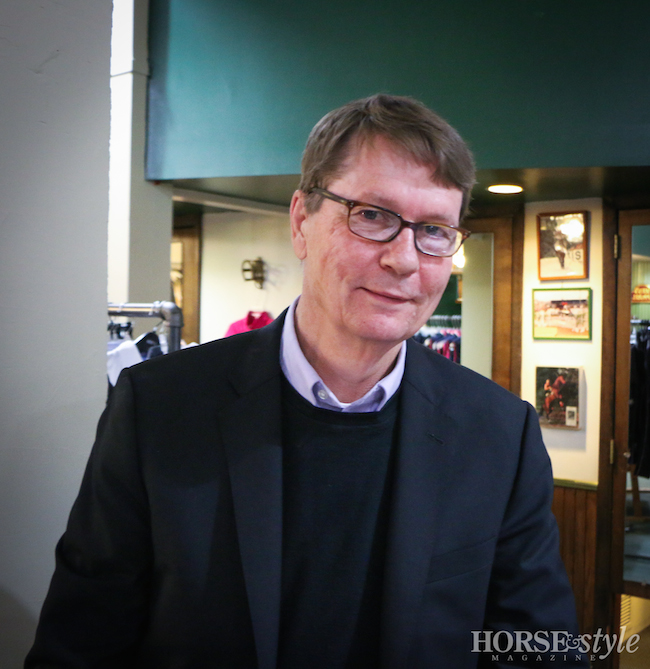 John Blackburn was at Manhattan Saddlery in New York City last night to talk about his idea for the carriage horses, and sign copies of Healthy Stables by Design. 
He's got that right. One of NYC Mayor Bill de Blasio's campaign promises was to abolish carriage horses from the city. But Blackburn is not alone in hoping that the mayor will look for a compromise, if enough people come together and present a better plan.
After all, whether its high-dollar show jumpers or your average draft pulling a carriage, there's no question that an equestrian presence adds to the allure of Central Park. Now the only question is whether that presence will be allowed to live on.
John Blackburn is the author of Healthy Stables by Design, a coffee table sized, hardcover publication that showcases the many innovate and beautifully designed equestrian facilities designed by Blackburn Architects.