There is no higher power than that of a teenage girl on a mission. I pondered this as I joined the line of cars snaking slowly towards the Wexner property in New Albany, Ohio at 10am on Sunday morning. Most of the cars were packed with teens and 'tweens who poured out and headed towards their destination by the hundreds, clutching neon signs and brimming with excitement. Fifth Harmony (of X Factor fame) was headlining a stage set up in an enormous green field, and the air was thick with anticipation.
The New Albany Classic Invitational Grand Prix and Family Day did it again this year – drawing a crowd of over 15,000 who packed in to enjoy a day of concerts and carnival fun before watching the annual $125,000 FEI New Albany Classic Invitational Grand Prix. Families come for the concert, and then stay for the grand prix. It's a slyly brilliant recipe for success, so long as organizers are prepared for the 'tween crowd factor.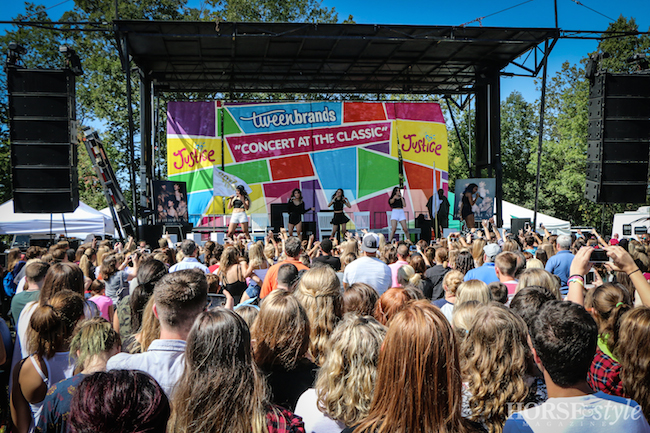 Fifth Harmony performs for their ecstatic fans
With an army of volunteers, they were. Somewhere between the pumpkin decorating and the huge banner of Beezie Madden, the New Albany Classic's blend of family fun and horse sport comes together flawlessly. It doesn't get any more Americana than ferris wheels, kettle corn and face painting held on giant green fields smack in the middle of the country. The sport of show jumping gets a welcome boost by being part of the day, which is a fundraiser that benefits The Center For Family Safety and Healing in Ohio. Dreamt up by prominent owner in the show jumping world, Abigail Wexner (owner of Authentic, Cortes 'C', Simon and other mounts for Beezie Madden,) the annual event is held on her 550 acre+ farm. During the 17 years that the New Albany Classic has been held, over $25 million dollars has been raised for the Center for Family Safety and Healing, including $1.7 million yesterday alone. That's got to be some kind of record.
Shane Sweetnam has shown at the New Albany Classic several times, but this was his first win in the class, and just his second international win ever. He rode the young stallion Chaqui Z to a fantastic double clear finish, crossing the jumpoff timers faster than Beezie Madden and Vanilla, who finished 2nd.  Some of the top names in the sport make their way to New Albany each year for this class. Kent Farrington, McLain Ward, Kevin Babington and Georgina Bloomberg were just some of the big names who came out to compete in the class and take in the day. The seven-horse jumpoff  unfolded perfectly by script, with announcer Peter Doubleday bantering with co-announcer and admitted horse novice, Angela Pace. The New Albany Classic was definitely worth the trip to Ohio, and as everyone piled back into their cars, the volunteers congratulated each other on another year well done. Not a flyover event by any means, the New Albany Classic has earned its place as a fun and valuable stop on the show jumping calendar.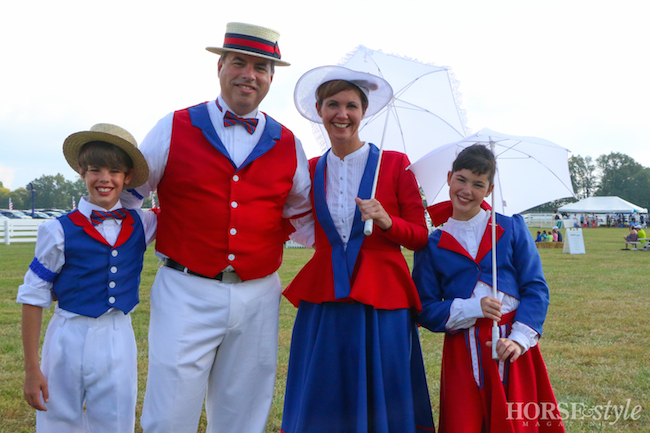 Did someone say Americana?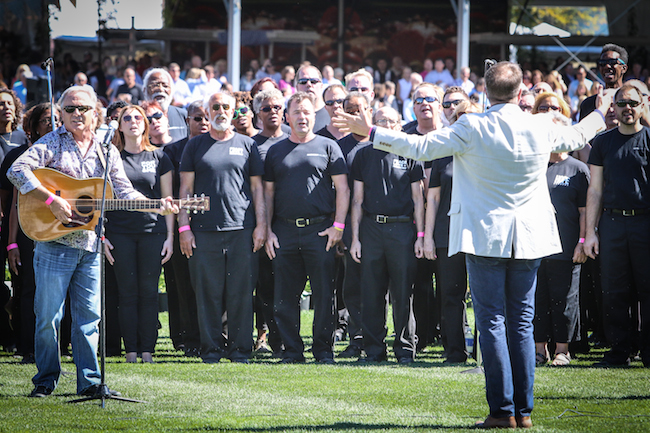 Opening ceremonies included a performance by full choir Harmony Project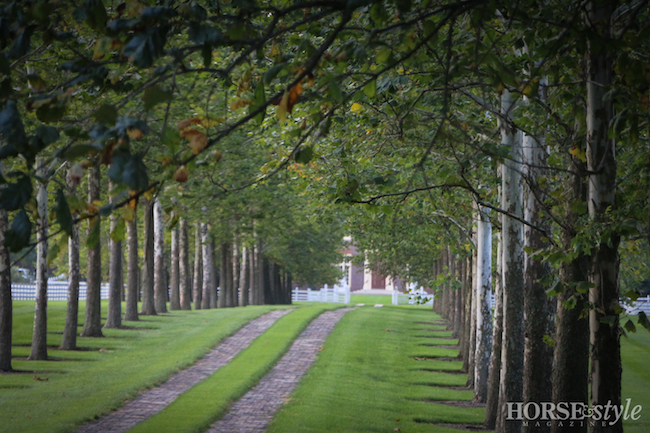 The beautiful Wexner property is big enough to hold 15,000, and still have serene areas like this shaded drive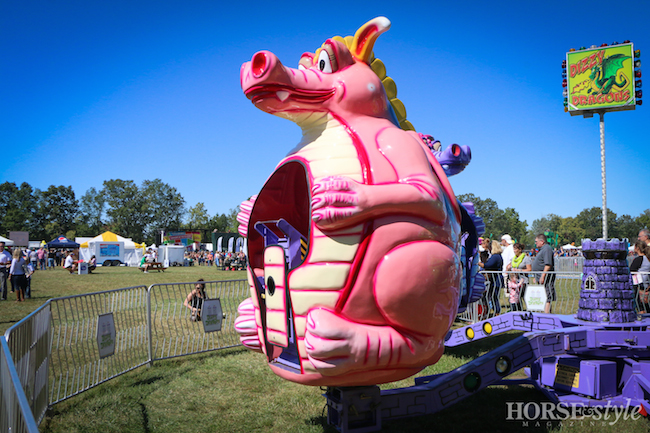 Not your usual horse show entertainment!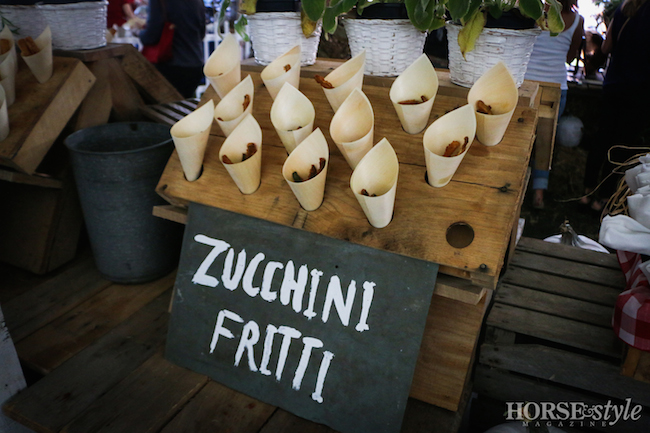 Down home, delicious and VIP – lunch under the tent included this in an imressive spread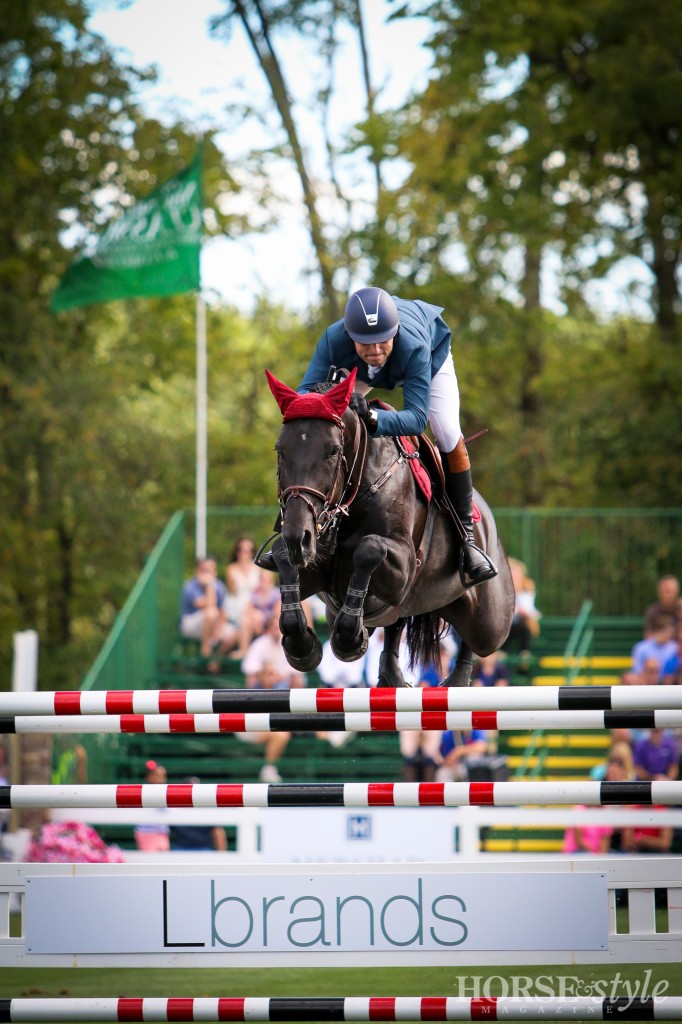 Daniel Bluman and Believe placed 3rd in the Grand Prix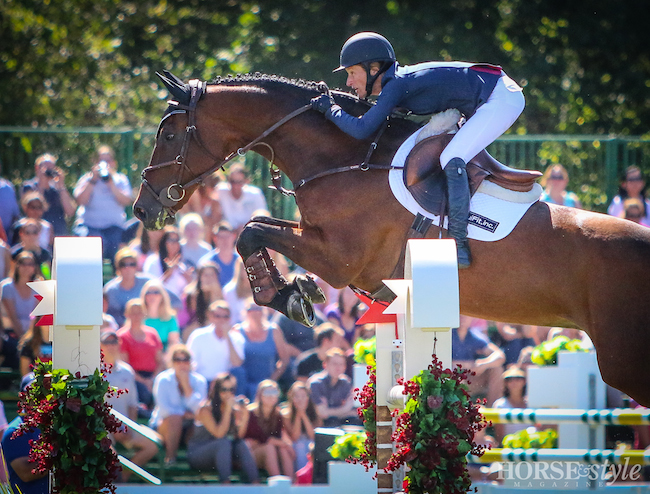 Molly Ashe Cawley was first clear in Round 1, and clear in the jumpoff to finish 5th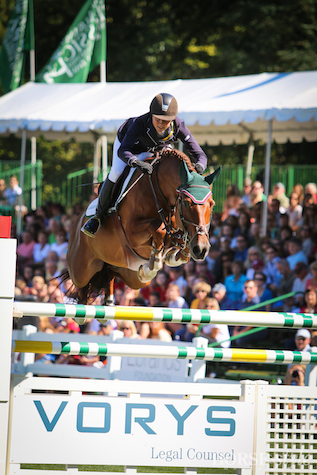 Ali Wolff is a New Albany native.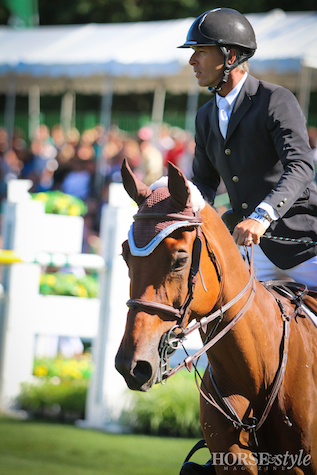 California's Richard Spooner made an appearance at the Classic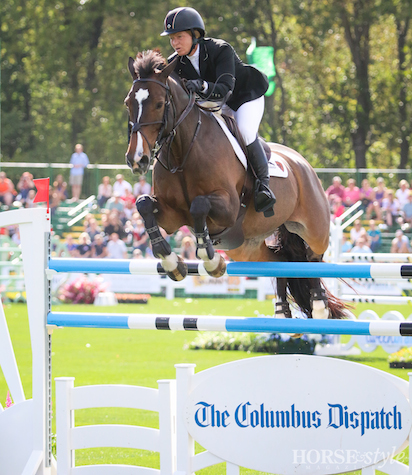 Beezie Madden and Vanilla were in the lead all the way up until the end of the class
Top 15: The New Albany Classic:
Shane Sweetnam | Chaqui Z | 0 | 0 | 39.09
Beezie Madden | Vanilla | 0 | 0 | 42.70
Daniel Bluman | Believe | 0 | 0 | 43.96
Molly Ashe-Cawley | Carissimo | 0 | 0 | 45.08
Kevin Babington | Mark Q | 0 | 4 | 41.13
Charlie Jayne | Valeska | 0 | 4 | 42.51
Nicole Bellissimo | 0 | 4 | 43.39
Callan Solem | VDL Torlando | 1
Peter Leone | My Pleasure | 1
Christine McCrea | Win For Life | 1
Leslie Howard | Utah | 4
Kent Farrington | Uceko | 4
Kaitlin Campbell | Rocky W | 4