With Halloween, Indoors, and medal finals galore this month, it is clear that autumn is in the air! The summer season may be long gone, but with all of  Horse & Style's new Instagram followers gained over the last few red-hot months, it's harder than ever to choose the best "Instas We Love." The following are just a few of the best fall-worthy Insta shots we came across this October. Like them? Love them? Consider adding them to your own Insta feed!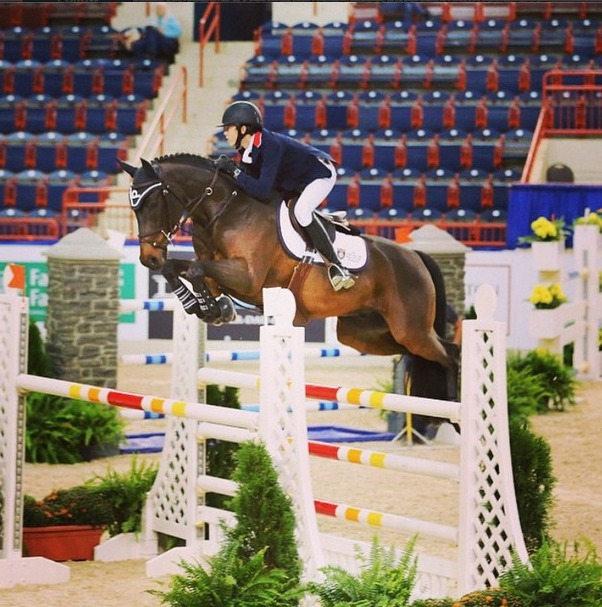 @lucas12porter It's a bird, it's a plane… no, It's Lucas Porter and Phineas soaring high over an oxer during the Prix de States at the Pennsylvania National Horse Show in Harrisburg. Check out those knees and more high-flying show jumping moments from Harrisburg under the hashtag #pnhs.
@vangus19 Many little girls have dreamt of having a zebra and a pony. These fun fly masks on beautiful Friesians at Lone Wolf Farm blur that line for some Halloween-inspired fun.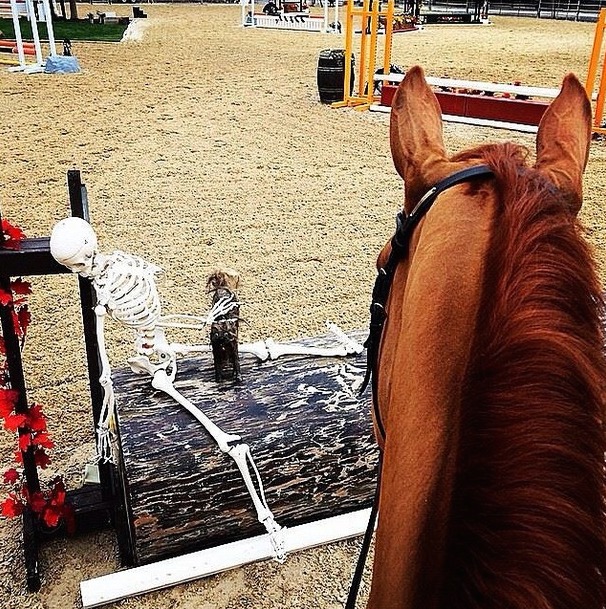 @hopeglynn Speaking of Halloween – a little creativity and a lot of humor goes into Sonoma Valley Stables' Halloween decorations. "Guess I've been working the assistants too much…" says head trainer Hope Glynn #halloweenderbyjumps #betyoujumpthemiddle"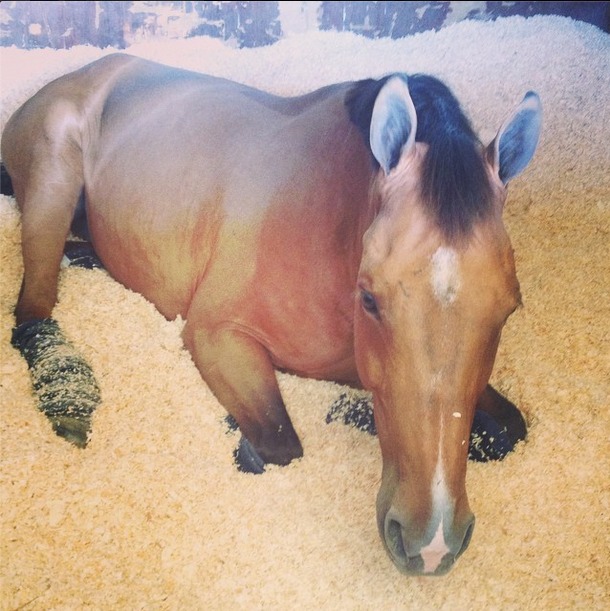 @ashleyrohmer Work hard, nap hard! Professional groom Ashley Rohmer shares a sweet shot of Kara Chad's "Honey Bear" (that's his alias, mind you,) resting in his stall at Del Mar during the Del Mar International Horse Show in San Diego.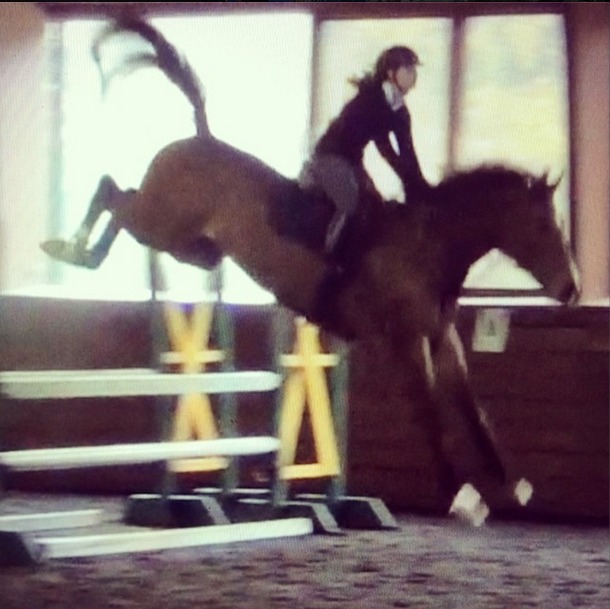 @cpasmore – Keeping it interesting in between shows is always important. Catherine Pasmore has some unbridled fun with one of her six year olds (!!!!) in training while schooling. Words of caution: don't try this at home!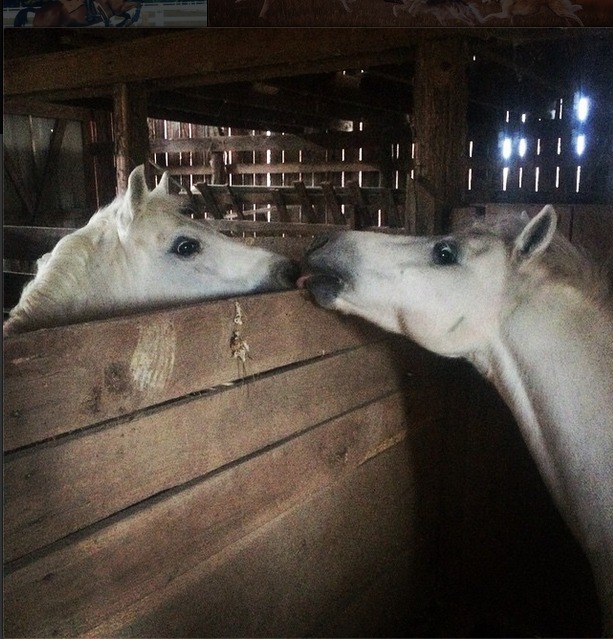 @rush2play caught this cute double trouble moment between two cute white ponies checking each other out. #twinning!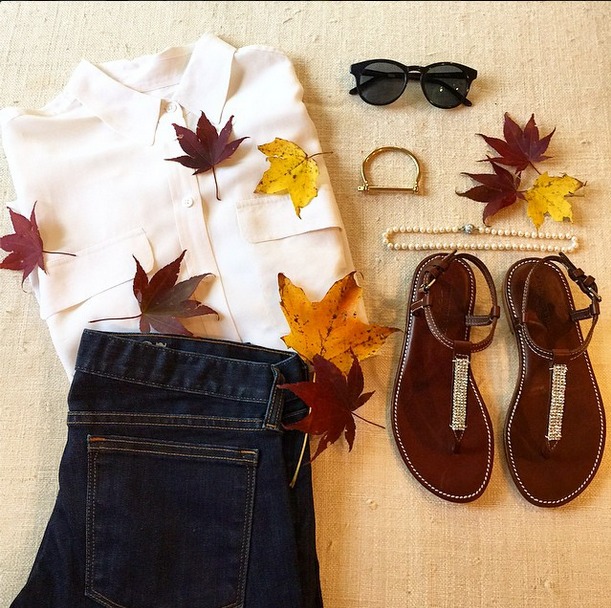 @katharinepage – Can't forget the style in Horse & Style! Katharine Page puts together a perfect fall outfit, autumn leaves and all. Happy Fall!