Georgina Bloomberg and Joseph Der, Jr. have combined efforts to provide high quality riding boots to equestrians in need. Der Dau Custom Riding Boots has initiated a program to accept trade-ins of existing riding boots in exchange for a credit applied towards a future order of the company's exclusive Dream Boots. Each used pair will then be refurbished as needed by Der Dau's expert craftsman and donated to The Rider's Closet.
 Georgina Bloomberg explains, "I started the Rider's Closet 8 years ago to be able to help riders afford the proper equipment and clothing for this sport. I have hopefully made a difference in many rider's lives and made it easier for them to pursue their riding, whether they do it for pleasure or have the opportunity to compete. I have known Joseph Der for years now and always respected his work and his involvement in the horse show community. I am thrilled to be able to work with him and his company as well as humbled and overwhelmed by his generosity towards my program."
Der Dau accepts all brands of boots that are in acceptable working condition. To determine the value of your trade-in, bring your boots in to one of Der Dau's booths/showrooms, excluding third party dealers, at equestrian events across the U.S. and Europe.
Bloomberg, one of the nation's finest young equestrian stars, just recently won the inaugural Central Park Grand Prix in her hometown of New York City and has since had top finishes in the Longines Los Angeles Masters (pictured above with Juvina), The Washington International Horse Show and the National Horse Show in Lexington, Kentucky. She also competed successfully this summer at The Central Park Horse Show and with the United States Equestrian Team.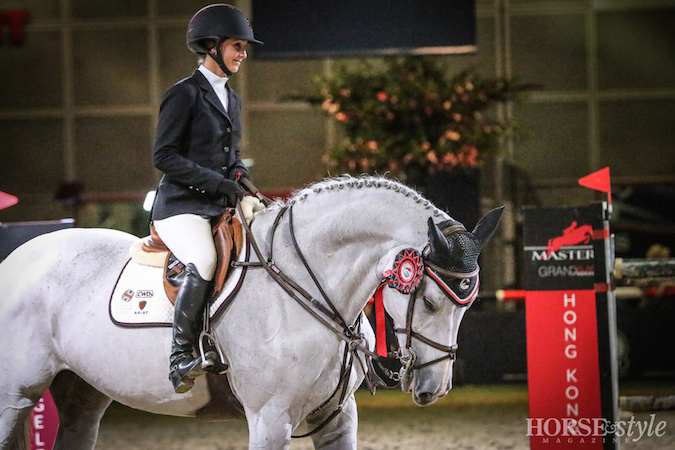 About Der Dau Inc.
Established over 50 years ago in New York, Der Dau is passionately dedicated to its legacy of producing the finest riding boots. This pinnacle of quality is achieved by building each boot by expert craftsman and hand selecting only the finest quality materials. Culminating on their rich foundation of traditional artisanship, Der Dau has incorporated sophisticated innovation to create boots that consistently meet the functional and design needs of modern equestrians. Each Der Dau boot remains handmade in the United States and is custom built to the exact standards specified by each customer. The company's overriding commitment for excellence has made its boots the choice for the most discriminating riders- from dedicated equestrian enthusiasts to Olympic medal winners. For more information, visit www.derdau.com or call 1.718.336.4513
About the Rider's Closet
The Rider's Closet is a program started by Georgina Bloomberg in August 2006. The program aims to make riding clothes more accessible to therapeutic riding programs, pony clubs, intercollegiate riding programs and individual riders who are in need. The Rider's Closet accepts all lightly used riding gear then donates them to anyone who requests the items (U.S. only).