If you build it, they will come. That's been the philosophy of Nona Garson and George D'Ambrosio these last few seasons, as they've quietly grown a different kind of show series in Wellington, FL. In some ways, it exists in the shadow the the Winter Equestrian Festival, the behemoth winter circuit that kicked off earlier this week.
But bigger isn't always better, not for the mind, and not for the developing horse. It was with the desire to give horses and riders another option to horse show in Welly world that The Ridge at Wellington Turf Tour was born, and this season, in its third year, it seems to be better than ever. The Wellington Turf Tour features a 1.40m weekly grand prix with an open gate policy. Cumulative prize money between now and the series finale on March 27th is just under $500,000 . A loophole in the USEF mileage rule allows the circuit to run within range of the USEF-rated WEF circuit so long as single class prize money stays under $30,000.
So what's an open gate policy? It's translation for "laid back". From 8:00am to 4:30pm, riders can arrive at the Turf Tour to complete their course. A dozen or so folks man the announcer booth, show office, complementary food and drink table, and ring. Riders can arrive at their leisure, making the class work around their busy schedule at WEF. This year the Turf Tour will rotate between different, private venues in Wellington. That's the most brilliant part of the whole thing. With so many outstanding private grass grand prix fields in one town, there are many farm owners who are willing to make theirs available for a day on the Turf Tour. On Friday, January 9th, Schuyler Riley's Wolfstone Stables was the venue, a generous field bordered by a large sand ring, bridle paths and polo fields.
Thirty riders took on the track over the course of the day. Even if you show up and lounge about for half the day (guilty), there's no guarantee that you'll see the winning round, as was the case for me this week. Conor Swail of Ireland clocked the fastest double clear time early in the day aboard Fortis Fortuna. But I did catch Jefffrey Welles' 2nd-placed ride, watch an Olympic medalist school his horse over the course, see Lauren Hough put in a sharp round aboard a new prospect, and soak in the sunshine and 74-degree weather from the spectator seating atop a grassy derby bank.
Read more about The Ridge at Wellington, which is also offering, Equitation Tuesdays, developing horse classes and more, at this link. And enjoy these photos from Horse & Style's day at the Turf Tour. H&S will be following this series all season as it tours around Wellington.
Top Eight – Turf Tour 1.40m Grand Prix
1st Fortis Fotuna | Susan & Ariel Grange | Connor Swail
2nd K.M. Whatever RV | Nod Hill Farm | Jeffery Welles
3rd Faroukh | Sarah Wayda | Sarah Wayda
4th Viggo | Beth Underhill | Beth Underhill
5th Bull Run's Faustino de Tili | Bull Run Jumpers Five | Kristen Vanderveen
6th Heros | Ammo Investments | Amy Millar
7th Upfront | Lauren Hough | Lauren Hough
8th Air Force One | Kama Godek | Kama Godek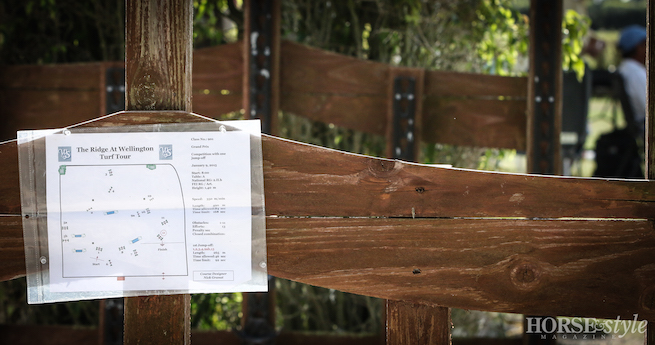 Learn your course..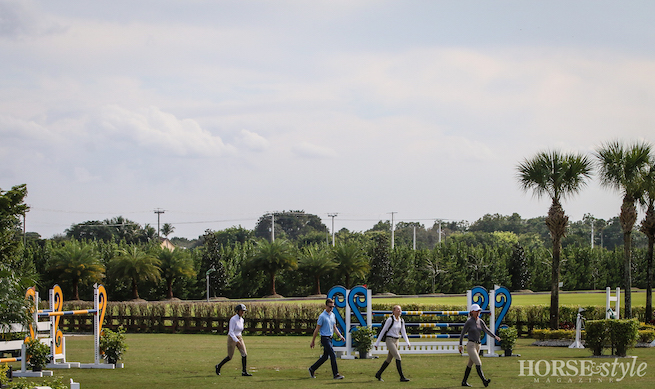 …and walk it out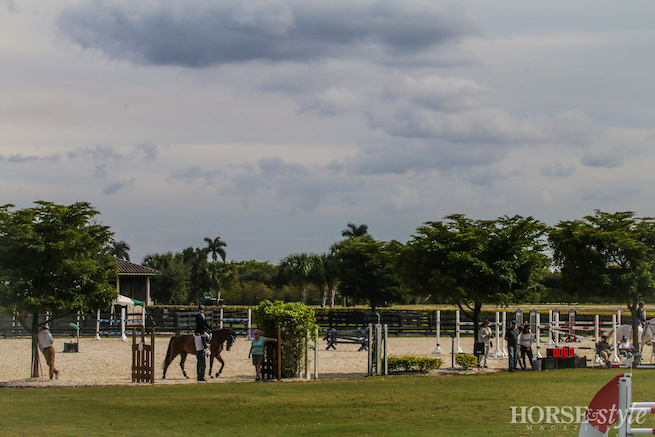 The sand arena served as the warmup ring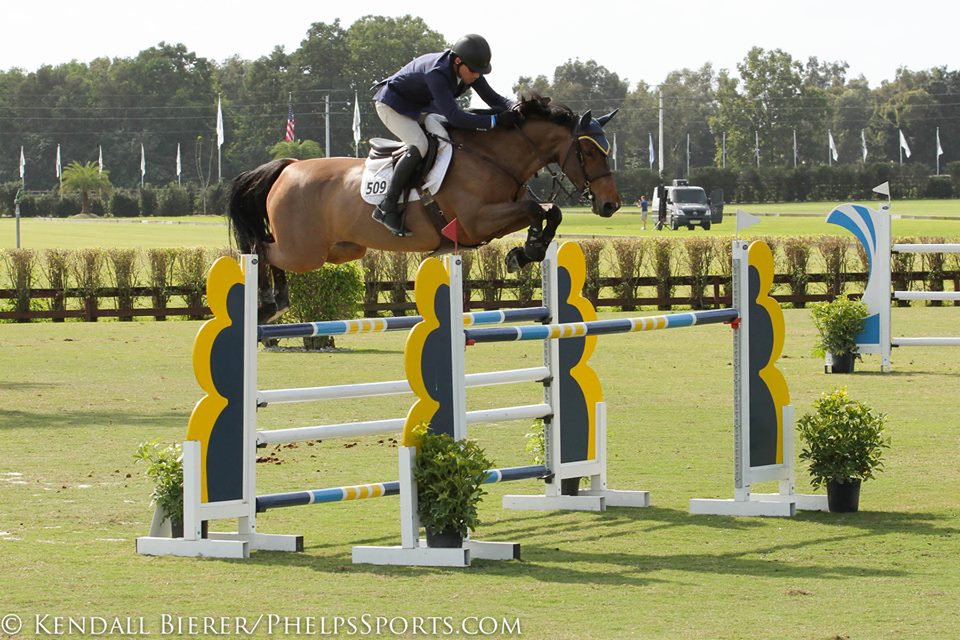 Winners of the day: Conor Swail and Fortis Fortuna. Photo ©Kendall Bierer/PhelpsSports.com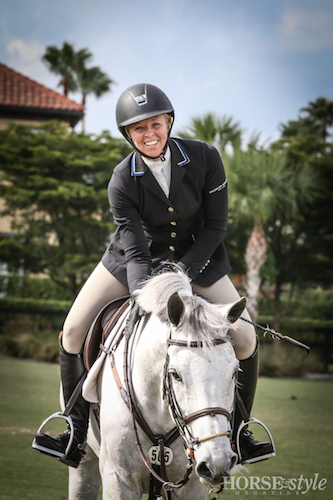 Kama Godek and Air Force One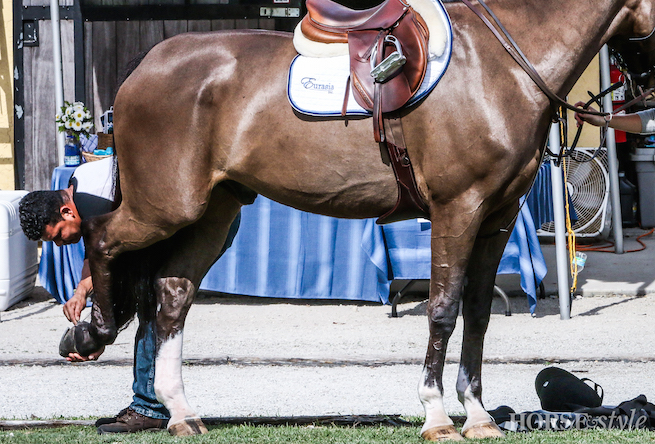 Gettin those studs on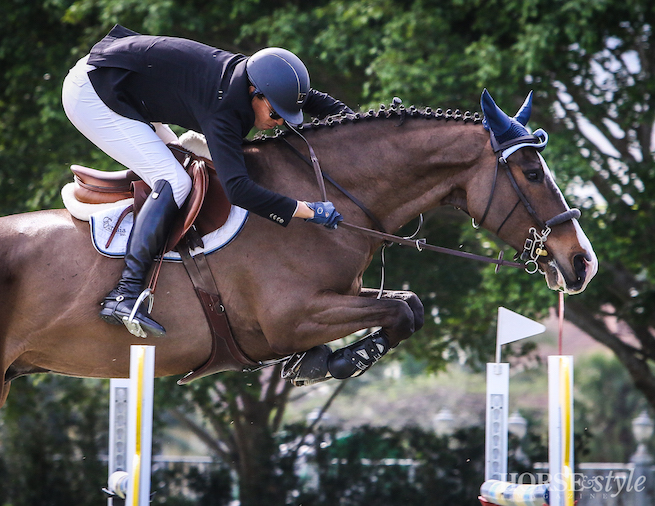 Extreme release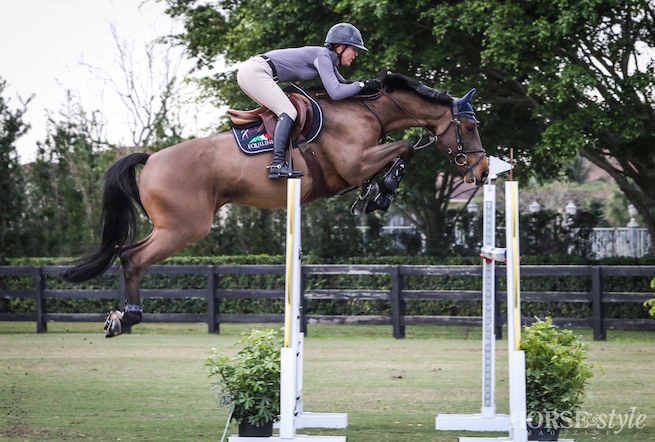 Lauren Hough and Upfront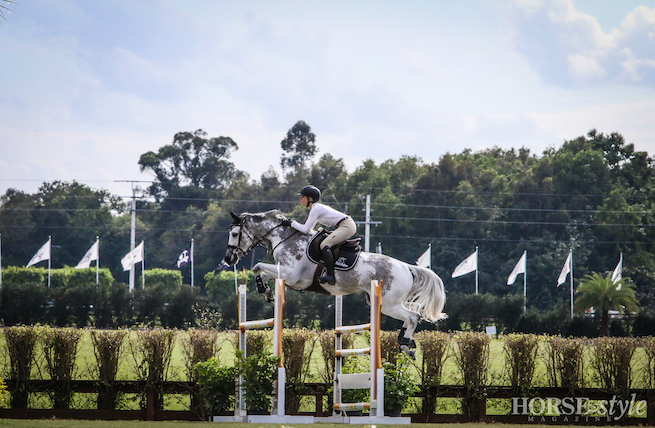 Paris Sellon and her horse Cornet, an eye catching dappled grey sabino paint (or something like that)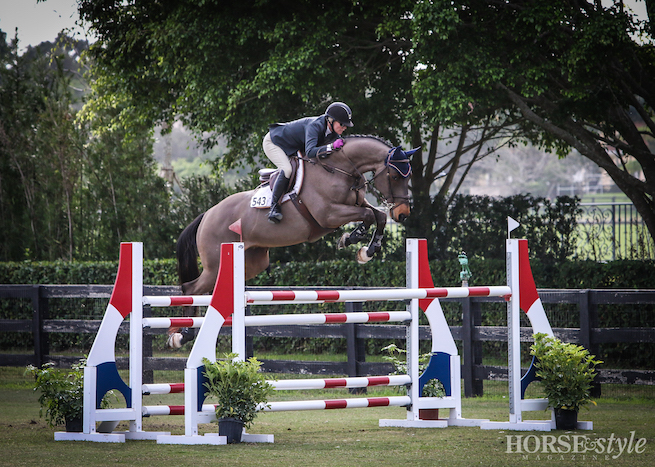 Beth Underhill rocked some eyecatching pink gloves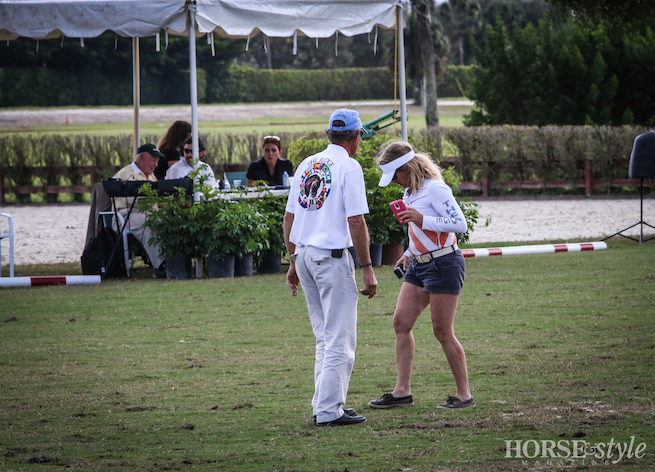 Show organizers George D'Ambrosio and Nona Garson are the definition of hands on – stomping divots between rounds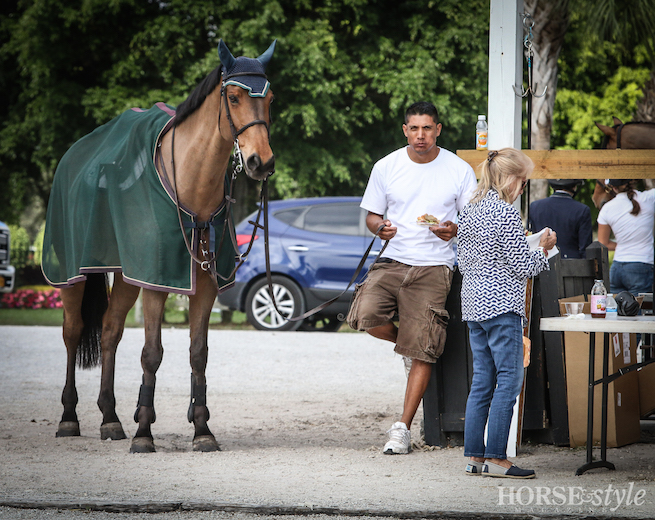 Did we mention the complimentary hospitality, including food all day? It's the little things..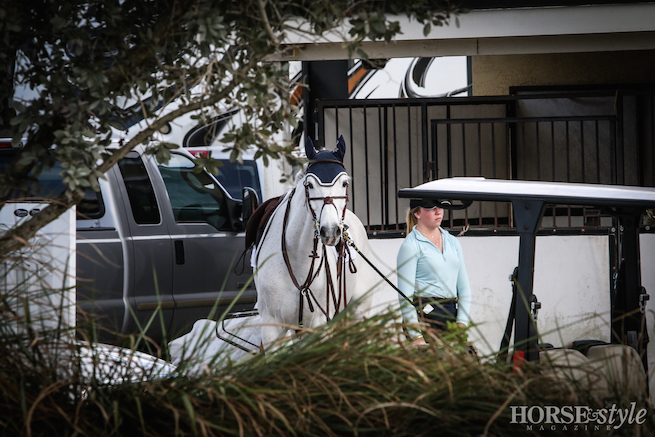 Waiting and watching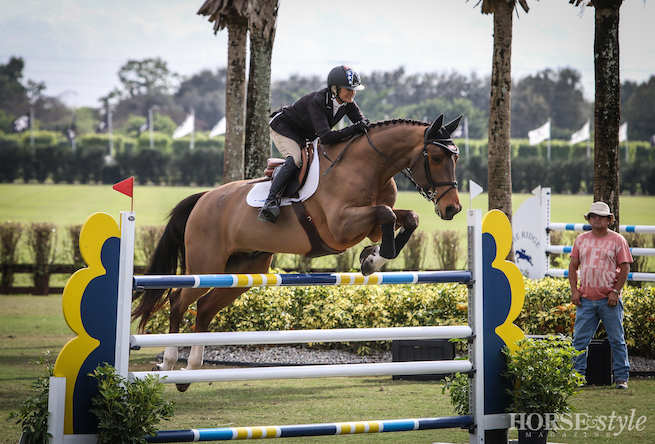 It was nice to see Debbie Stephens in the tack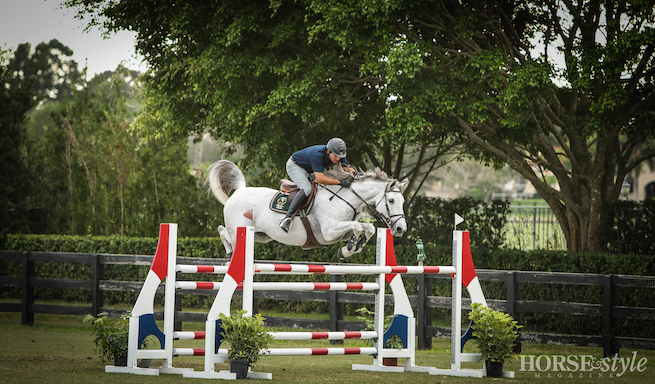 Fabelous in perfect form with Celso Ariani at the reins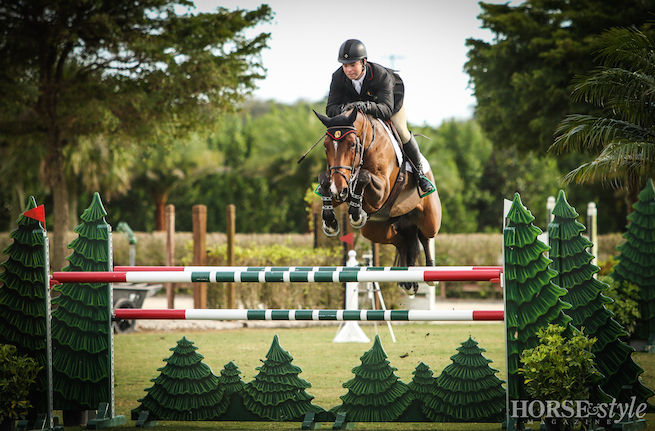 Cian O'Connor and Quidams Cherie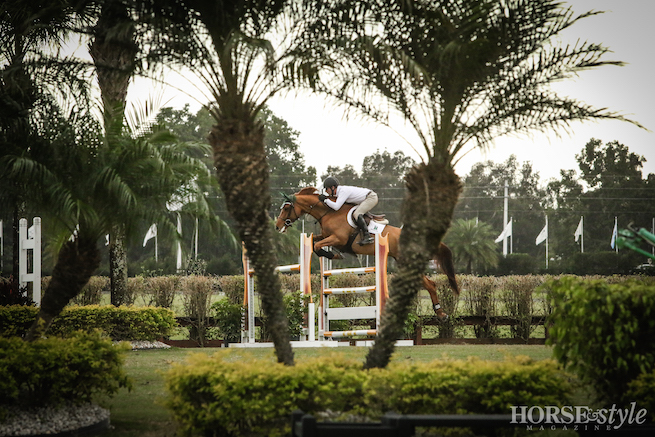 Kevin Babington rode three mounts towards the end of the day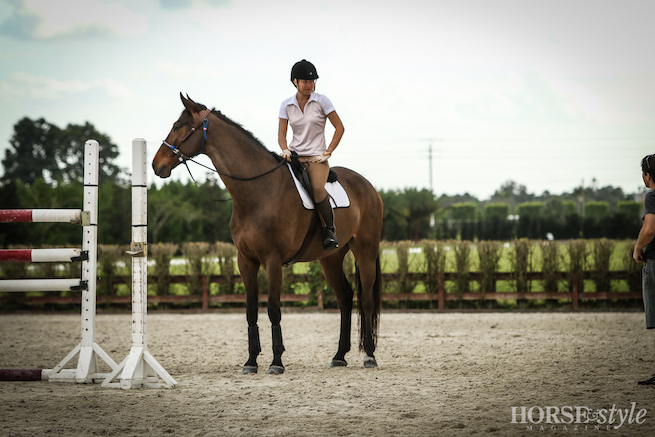 These two were out for a school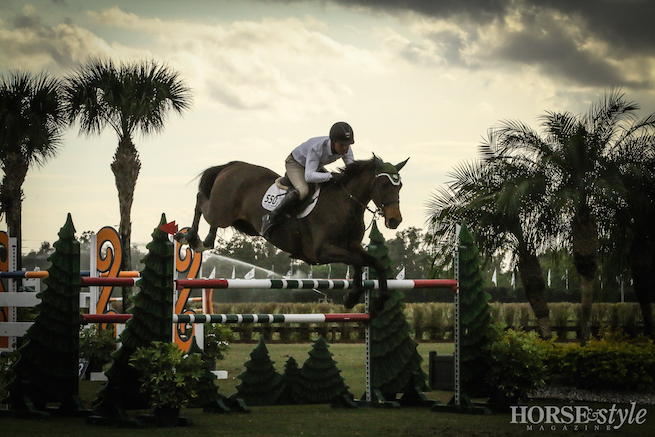 The sun does interesting things right around 4:30pm. Kevin Babington closed out the day's competition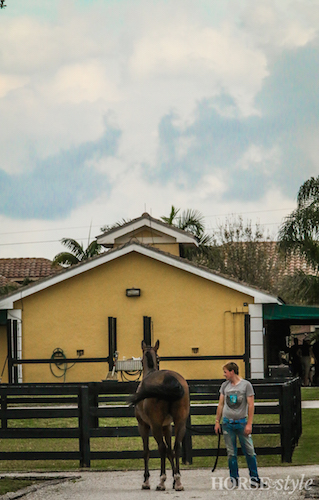 Checking out the neighbors at Wolfstone Stables