After a long Saturday at of showing, one would think that top riders wouldn't be enthused about putting together outrageous costumes and decorating their horses in glitter and boas. You'd be wrong. Over 100 riders and their teams went all-out for a good cause during the 6th Annual Great Charity Challenge on Saturday, Feb 7th. It was the highly successful competition's first year where themed costumes were encouraged, and in keeping with the Superheroes theme, many a Captain America, Superman, Batman, et. al. emerged from the night, as well as creative interpretations of The Green Lantern, Power Puff Girls, and Poison Ivy.
This year, the event awarded a total of $1.5 million dollars to 34 Palm Beach County charities. Each charity was represented by a team of three riders who competed over a timed relay course. In an exciting, unexpected twist, the winning charity of Danny & Ron's Rescue was only chosen to participate in the GCC as a wild card selection that very night. Emanuel Andrade, Victoria Karam and Juan Carlos Maurin rode for Danny & Ron's Rescue late in the order and pulled off a spectacular clear round that pushed them into the lead. Overwhelmed representatives from the top-placing charities rushed to congratulate and thank "their" riders when they were presented with their checks, enormous both in size and in dollar amount.
Hats off to the organizers of the Great Charity Challenge for creating this perfect trifecta of an event: in a single night it engages and benefits thousands of non-riders from the community, promotes team spirit among riders of all levels, and, of course, gives Ian Millar a reason to wear the flag of Canada as a cape.
Check out Horse & Style's favorite moments from a fantastic evening under the Saturday Night Lights at WEF.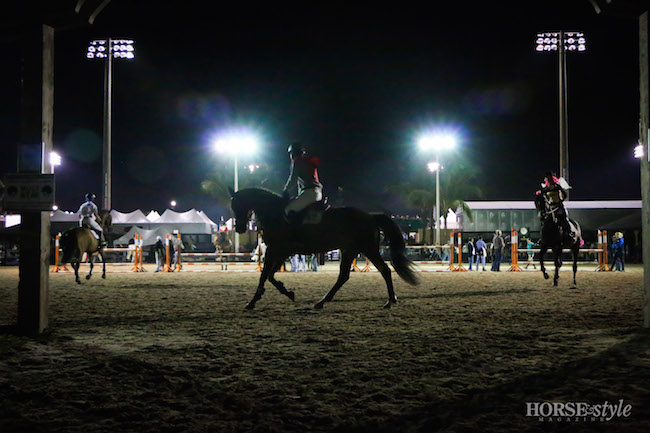 The International Arena warmup glowed with winged and caped crusaders. . .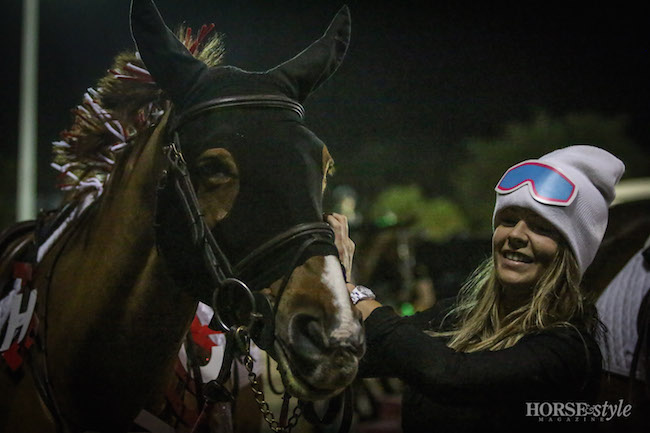 Team Canada prepared their steeds
Do black capes give your horse oxer-clearing superpowers? Maybe..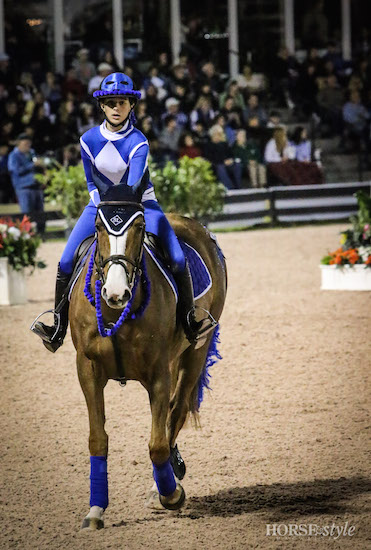 The Blue Power Ranger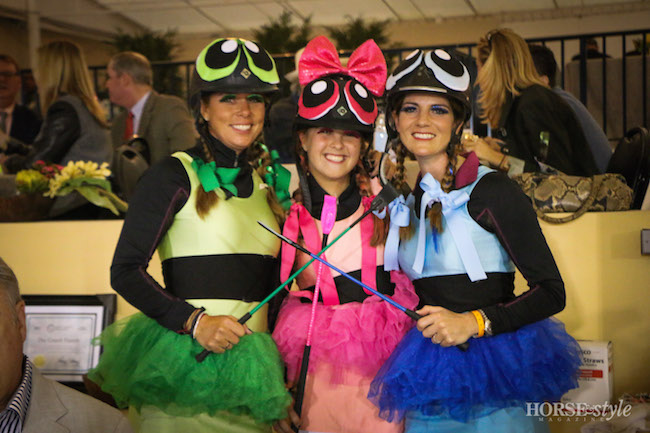 The Power Puff Girls, Nicole Shahinian Simpson, Kira Kerkorian, Tara Couch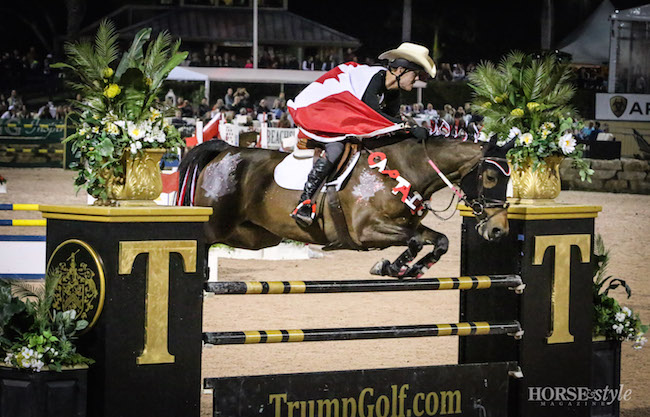 After many years of trying, Ian Millar finally found a way to wear his cowboy hat in the ring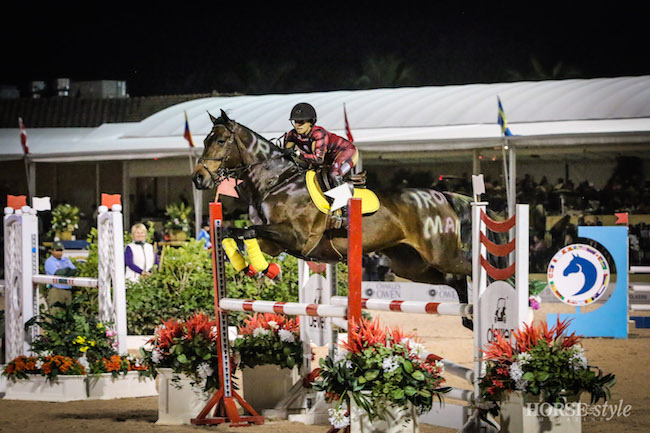 That's Iron Woman and her brave steed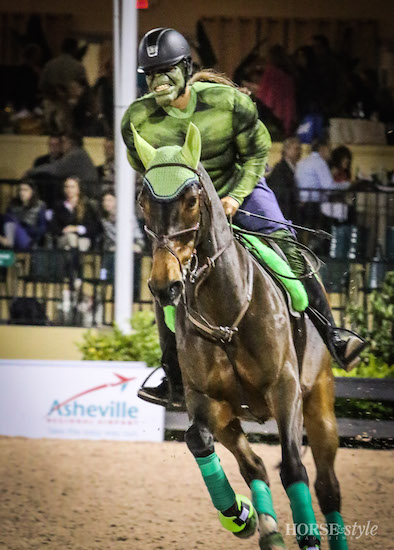 Brianne Goutal won nearly everything during WEF Week 5, including best mask of the GCC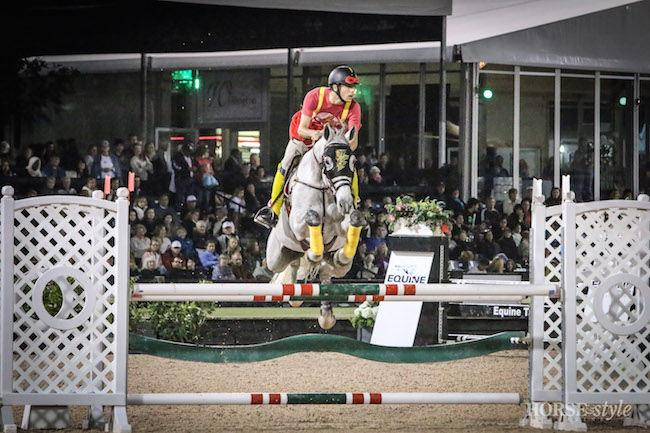 Umm, your guess is as good as mine…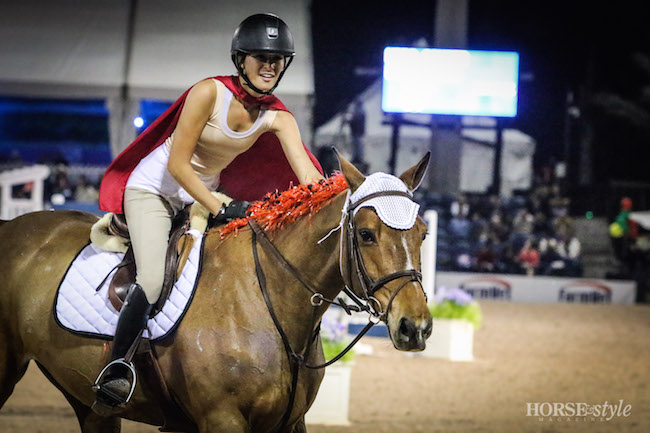 She went boldly where no rider has gone before. . . as Captain Underpants!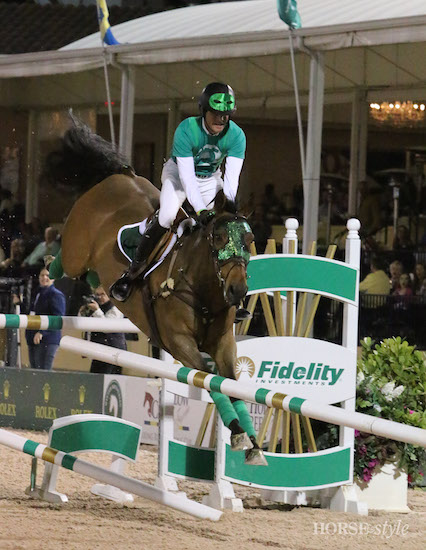 Superpowers couldn't help Darragh Kenny over this final fence. . .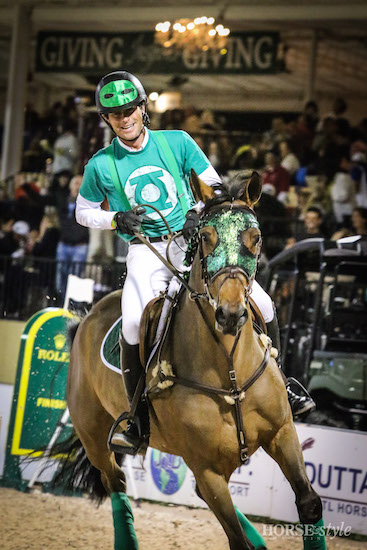 ...but don't worry, he left the ring smiling.
Darragh's teammate was raring to go!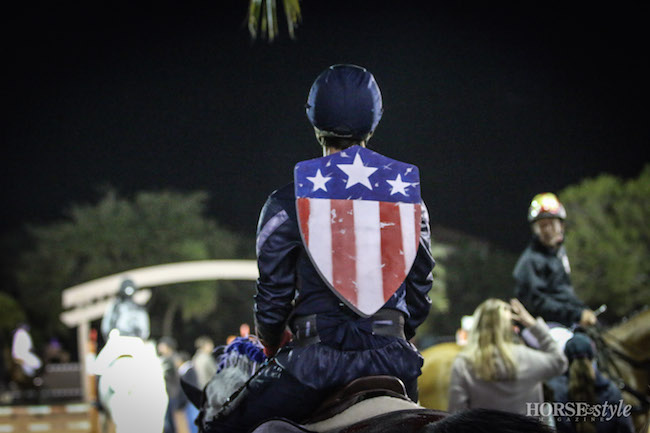 Even Captain America needs a little warmup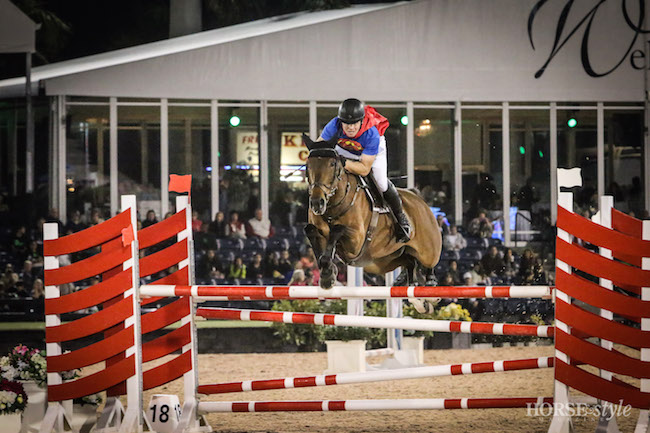 Everyone's got a little Superman in them, including Shane Sweetnam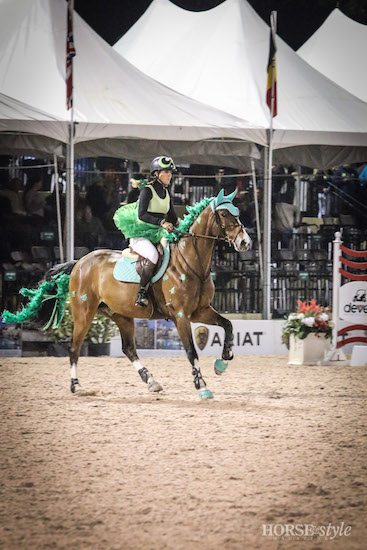 Nicole Simpson embodied the green Power Puff Girl. Click here to go behind the scenes with the team that glitterfied her horse.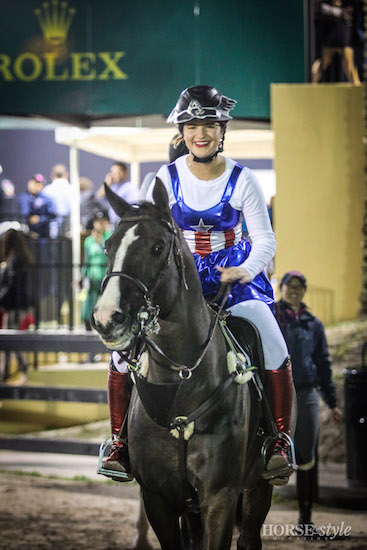 Victoria Karam couldn't contain her joy after completing the winning round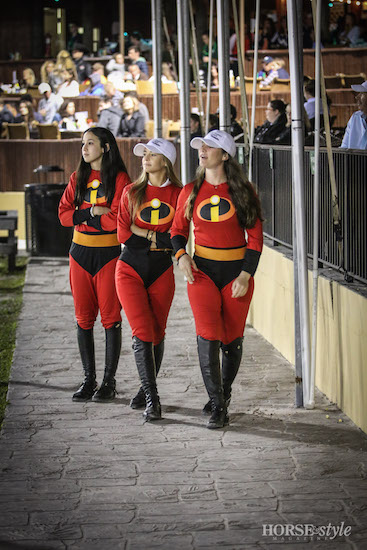 The second-placing team for Propel watch their competition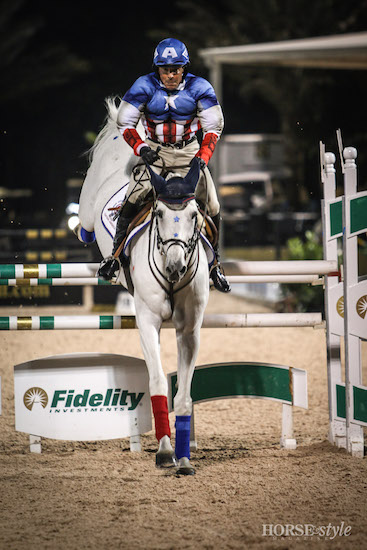 James North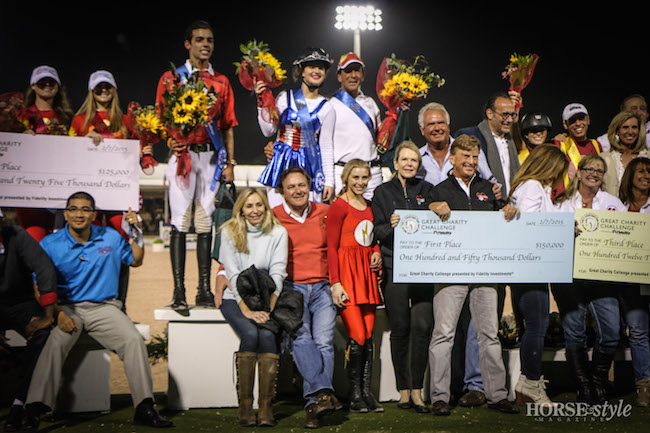 Winning teams on the podium with event organizers and Danny & Ron's Rescue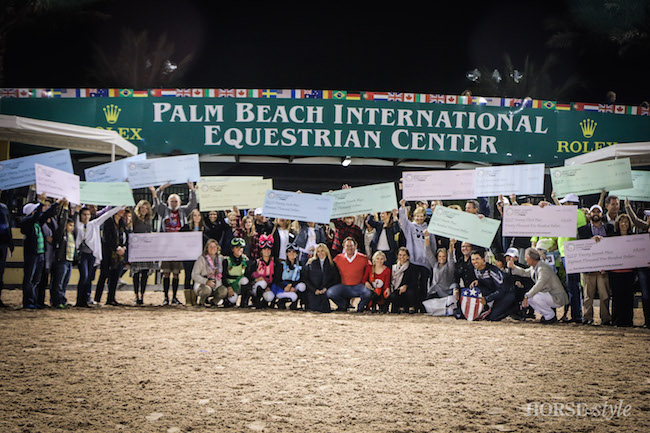 Those checks! Congratulations all