When you are an icon the stature of Meredith Michaels-Beerbaum, the number of first-time wins are a bit fewer and far between. She's won the most famous grand prix classes in the world – several times over. She's earned many of the top medals in the sport for Germany throughout her legendary career.
And yet, as she sat at the press conference table and ticked off her wins, including Nations Cup gold at Wellington in 2012, she realized she had never claimed victory under the Saturday Night Lights at the Winter Equestrian Festival.
That is, not until now. And it was anything but an easily-earned victory on Saturday, February 22nd in the $372, 000 Suncast CSI5* Grand Prix. In front of a packed house of show jumping fans that were excited to watch riders tackle Steve Stephen's course, Michaels-Beerbaum rode the 10-year-old Swedish Warmblood gelding Fibonacci 17 to one of only six first round clears.
It was brutal out there for much of the class. A triple bar that rode directly to a set of double verticals, the first with a liverpool underneath, was the cause of many rails, refusals, and more than one parting of ways between horse and rider. It quickly became clear that the track was a special challenge for even the best riders in the world.
But with a little luck, and of course, her trademark MMB skill, Michaels-Beerbaum earned her place in the victory gallop on perhaps the most exciting night yet of the WEF 2015 winter season. Full results are here. Read on for the night's highlights, in the riders' own words: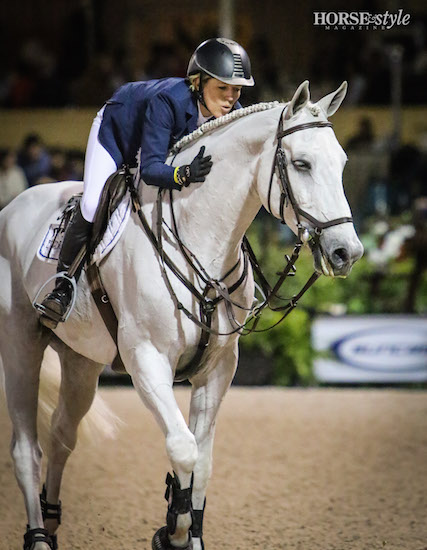 "I was very pleased with how he handled today. I've done very few jumpoffs with him, so I was pleased with how he handled the speed and the turns." -MMB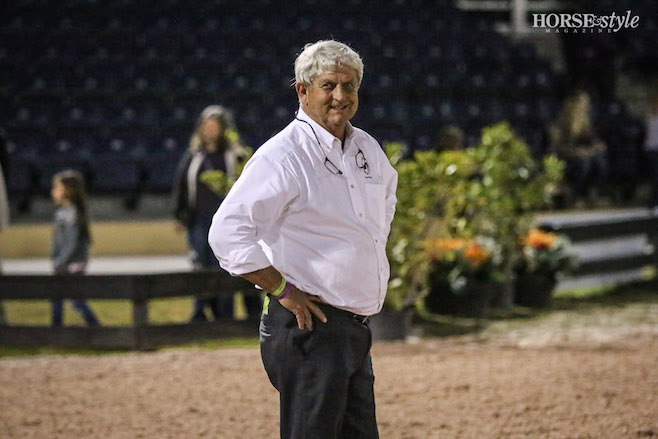 "Steve Stephens always poses a difficult course for horses and riders." -MMB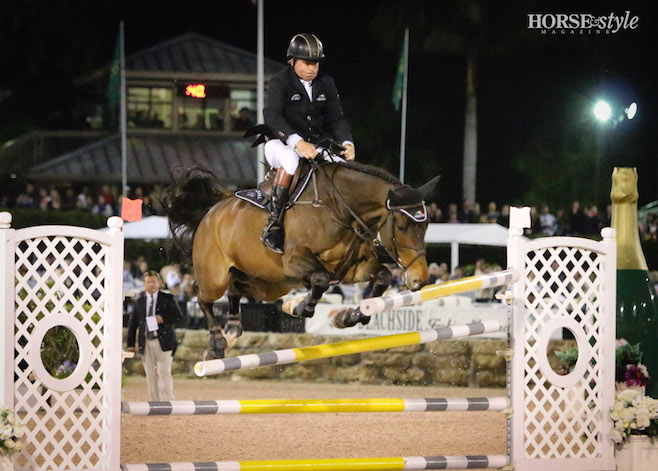 "The course itself was very very difficult; the line from the triple bar away from the ingate to the double vertical posed a problem with most horses. You had to ride the triple bar –­which was extremely wide­– so strong, and then it was a flat distance rather than a steady distance to the double verticals. So you had to continue at the same momentum, and then at the last minute the horse had to slow down." -MMB on that bogey line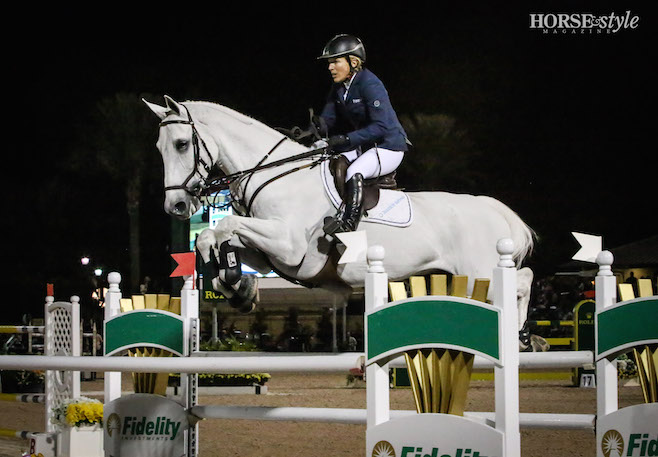 "He definitely has a different style than most horses. He jumps with his head up and a little straight in his back. That's something I've decided I cannot change, so I have to live with it. He's an amazing jumper, often difficult to stay on as a rider, but I've been practicing that as well." -MMB on Fibonacci's style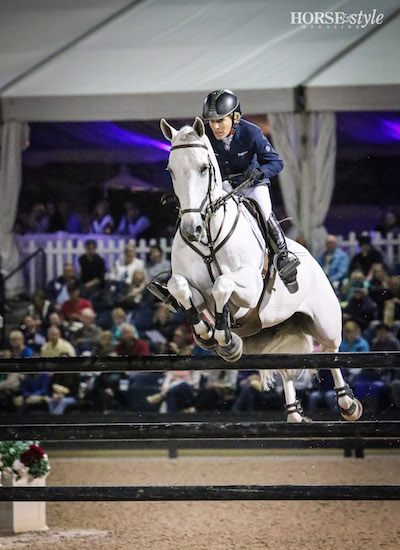 "At indoors last year I realized that the horse was not really broke enough, he has a stiff canter and stiff way of going, so I've been working on his flatwork and working over cavalettis. That has really really improved the horse over the last two months." -MMB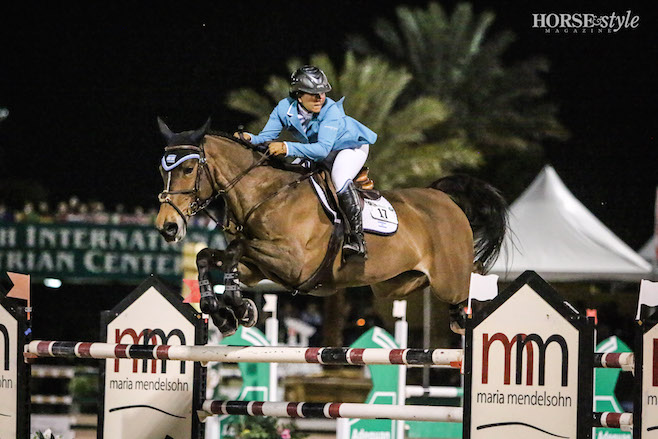 "I've been riding here since I was a little kid, and I've always wanted to do the grand prixs and do well. This is a huge second place for me, I really couldn't be happier." -Danielle Goldstein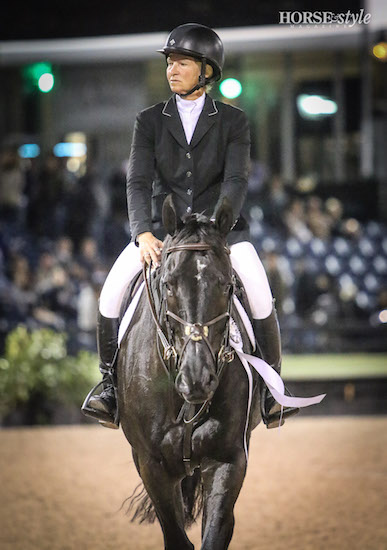 "I expected Beezie to beat me, particularly with her best horse, and I was really surprised when he hit the last fence. Sometimes the luck just goes your way." -Meredith on Beezie Madden's rail at the last fence.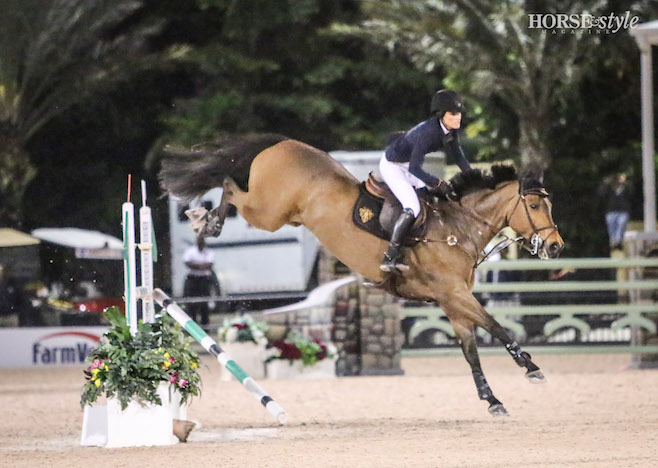 "I thought I was coming pretty quick coming to that last double, but I kind of hooked him right there; I should have given him more of a chance." -Jessica Springsteen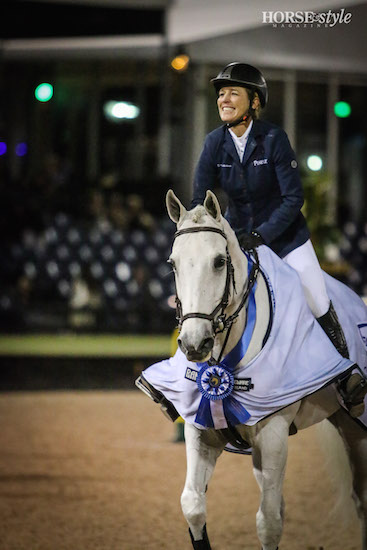 "To have him win here tonight is just phenomenal. It's a really exciting and emotional win tonight." -MM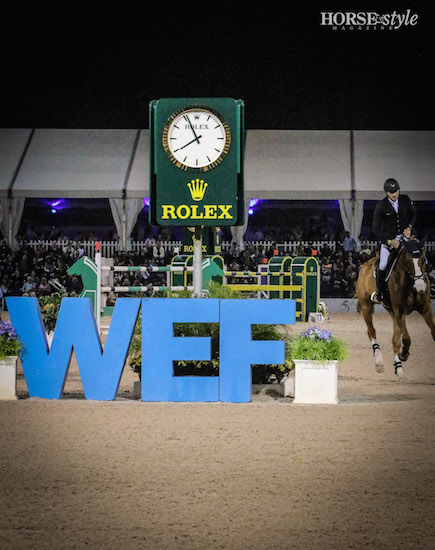 A few more of our favorite moments from #WEFSNL Week 7. . .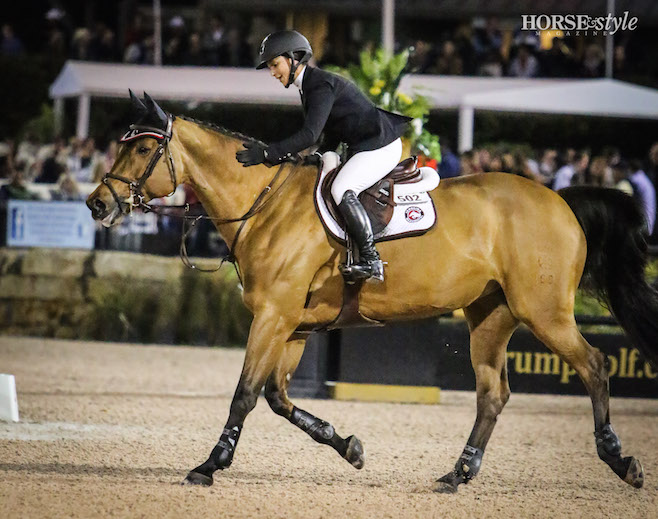 Pats for Lilli after a clear round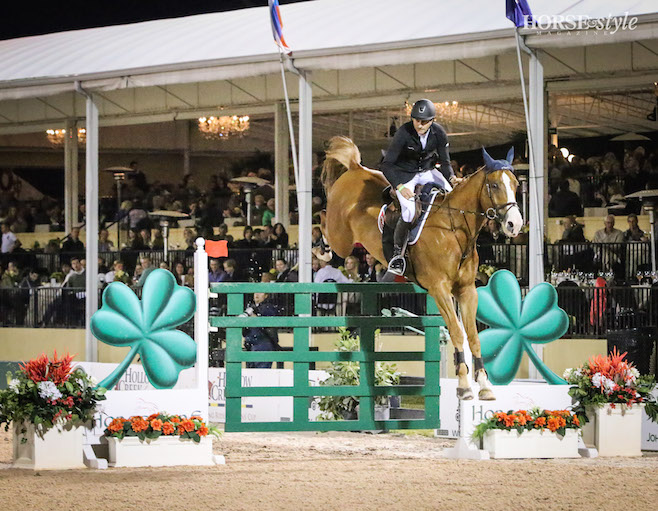 Up and over the Horseware Ireland plank vertical set on super-flat cups!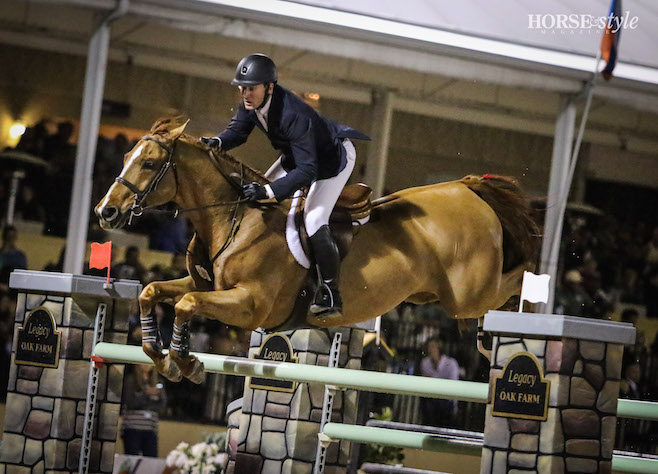 McLain Ward and Rothchild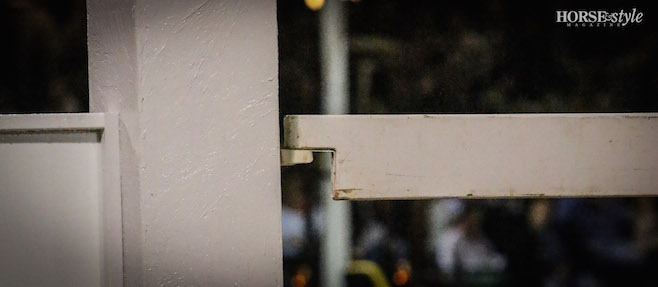 This is what the top rail of a 1.55m vertical looks like in a 5* grand prix.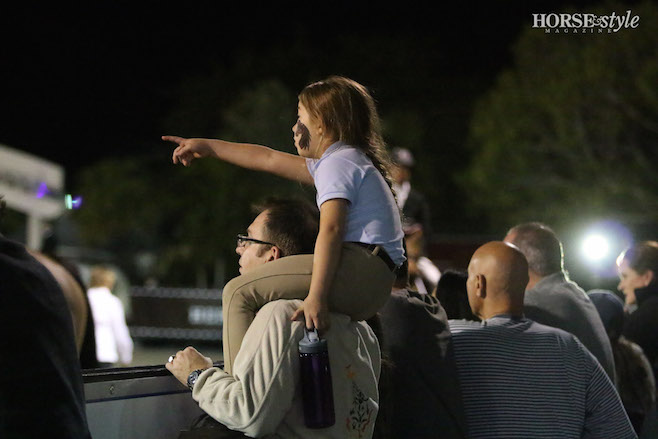 Spotted at the grand prix warmup ring