My sister, Kim, got married last May, on Black Eyed Susan Day (BESD), to be exact. BESD is held at Pimlico Racecourse the Friday before the Preakness Stakes and is for fillies only. Kim's colors were black and yellow, and a very subtle racehorse theme ran throughout her décor. The wedding was beautiful, but there was one important member of the family missing on that day – her horse, Patriot!
My husband, James, is a photographer and has been shooting weddings for more than 10 years. Watching James pull double duty that day as both their photographer AND a groomsman was pretty entertaining! Not long after the wedding, Kim enlisted James to shoot a 'trash the dress session' with her beloved Patriot.
Trash the dress sessions occur after the wedding when it's no longer necessary to keep the dress in its pristine form. Brides choose to do a variety of activities for these sessions; in my sister's case, she chose to ride her horse!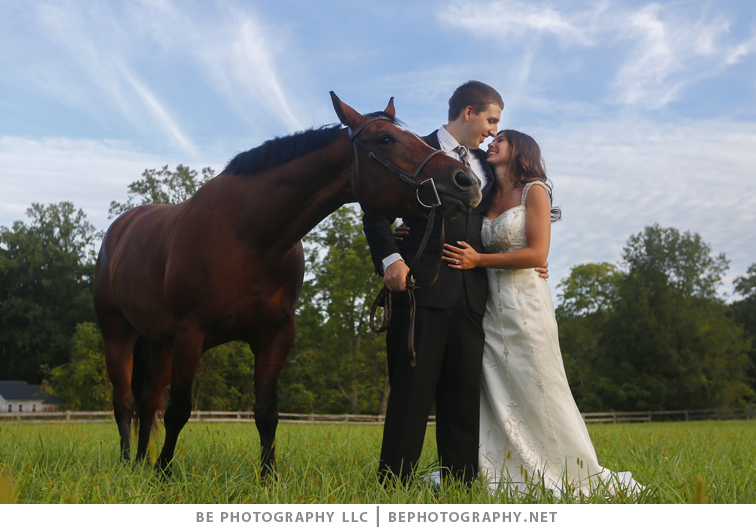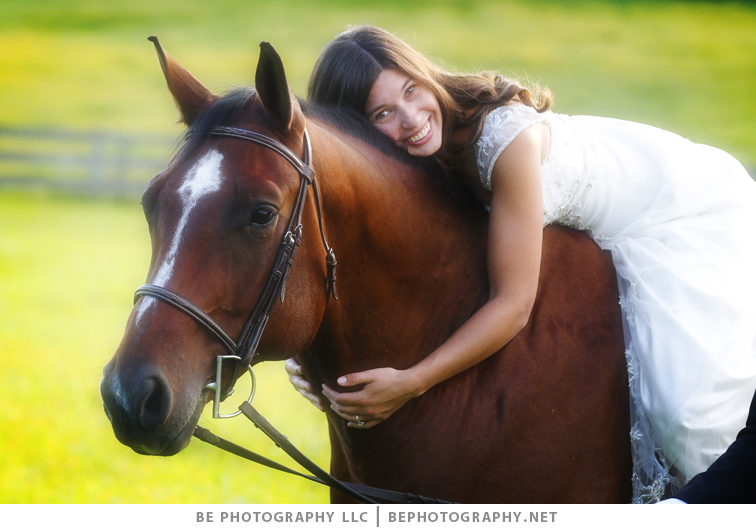 Patriot is a typical Quarter Horse, very steady and dependable. Of course, like all horses, random objects will send him over the edge, so we weren't sure how he would react to Kim's wedding dress. However, if there's one thing Patriot loves, it's his mom. Her dress did not bother him in the slightest. He could not have been better for the shoot and was incredibly patient, willing, and actually seemed to enjoy himself. A star is born!
I think these pictures are stunning, and I'm not just saying that because I'm related to the bride and married to the photographer! The setting, a family friend's farm, is gorgeous; the bride and groom radiate love; and my darling equine nephew is just the cutest thing!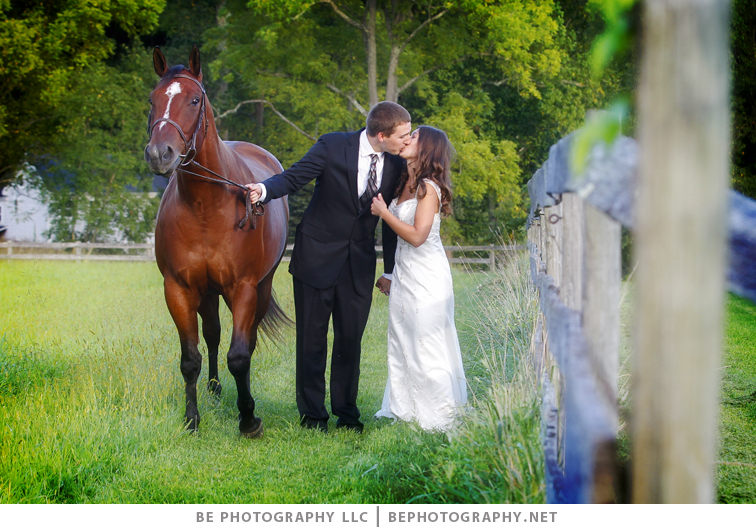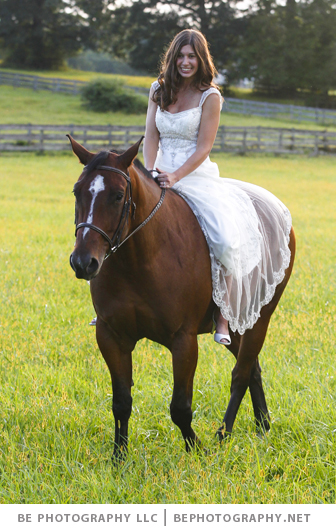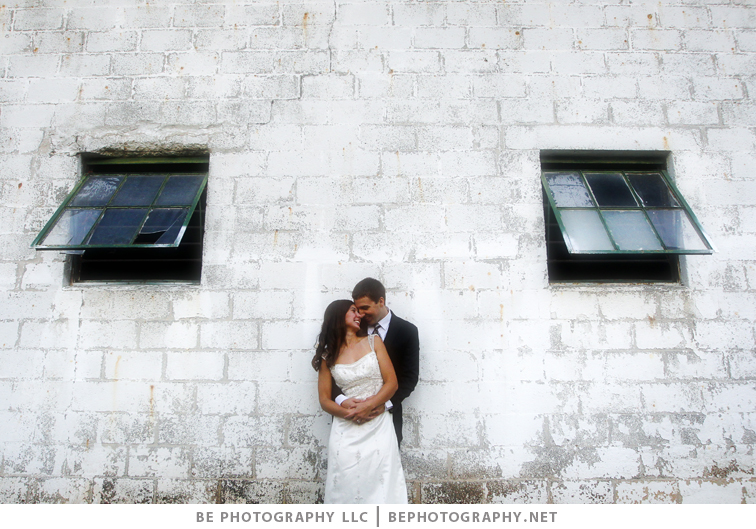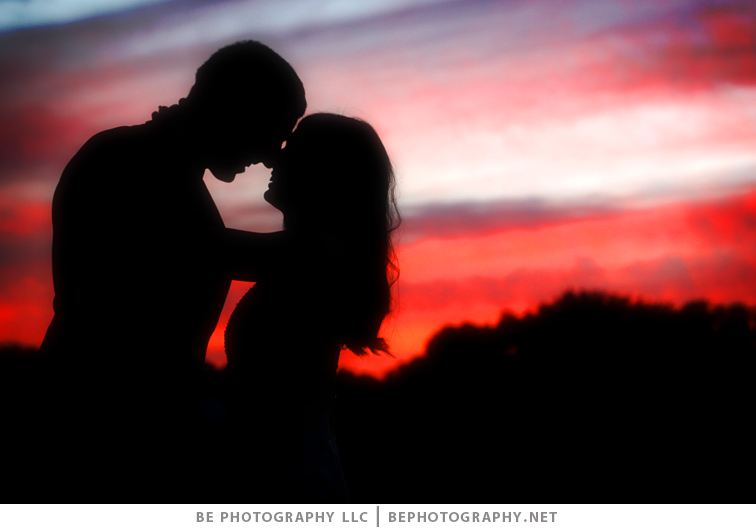 If you'd like to see more pictures from Kim, Kyle, and Patriot's session, please visit my Pinterest page.