A backdrop of snowcapped mountains stood in sharp contrast to the hot weather that greeted riders competing in the $50,000 Card Flex Grand Prix on Sunday, March 8th at HITS Thermal in California. At a toasty 88 degrees, the sun shone hot enough on the field of 52 competitors that hunt coats were excused for those who preferred to ride without one. Still, many of the subsequently white shirt-clad riders made up a start list that included some of the best riders the West Coast has to offer.
It was anyone's game – Will Simpson has been on a hot streak all circuit long with several horses, Rich Fellers and Flexible are always a crowd favorite to win, fresh from Europe was West Coast veteran Ashlee Bond, and newcomer from Ireland, Greg Broderick, were all in the running.
Thirteen horse and rider combinations advanced to the jump off, with Richard Spooner first to go clear on Cristallo and set the pace at 40.21 seconds. Jaime Azcarraga, Fellers and Karl Cook each successively topped each other's time, encouraged by a crowd that grew more electric with each passing round. With three rounds left to go, it looked as though Karl Cook and Tembla would maintain their leading spot with a time of 39.361. Cook was followed by Will Simpson on Katie Riddle and later by Spooner on Chivas Z, but both unfortunately caught a single rail.
Then Clarke stepped into the ring with Semira de Saulieu and laid down a ride that shaved almost half a second off of Cook's time in 39.309 seconds.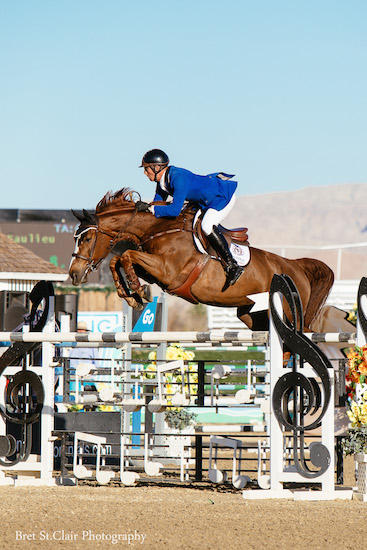 Clarke and Semira du Sulieu jumping with room to spare. All photos ©Bret St. Clair Photography for Horse & Style
The last competitor to give Clarke a run for his money was Eric Navet of France aboard ASB Conquistador. Navet would have stolen victory from Clarke, but although his blistering pace shattered the leading time by almost two seconds, he caught an unlucky rail midway through the jumpoff course to finish 7th. When asked what made the difference in his time Navet said, "I think that I am lucky to have a horse that is naturally very fast. I just had to follow him and not interfere. He made the time, not me."
"Go fast, go clean or lose," said Clarke of his strategy to win. "Semira did what she always does – which is bust her guts for me." Ever the gracious competitor, Lane thanked his longtime business partner Mickey Hayden, HITS, and title sponsor Card Flex for presenting the class. Sweetening the victory was the presence of Lane's wife, Dr. Jennifer Clarke, with their new baby.
As more elite riders arrive in the desert for the 2014 HITS Thermal finale week, anticipation continues to build for the upcoming AIG $1 Million Grand Prix on March 15th. Game on.
See full results of the $50,000 Card Flex Grand Prix at www.hitsshows.com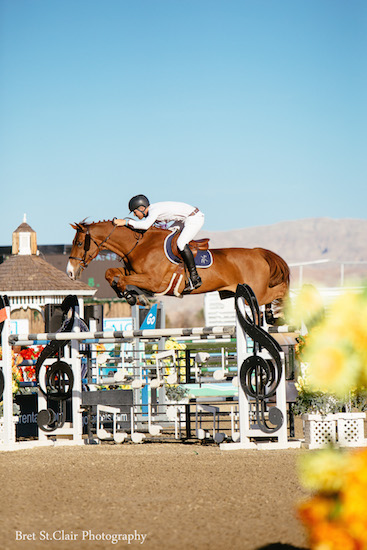 Karl Cook and Tembla – 2nd place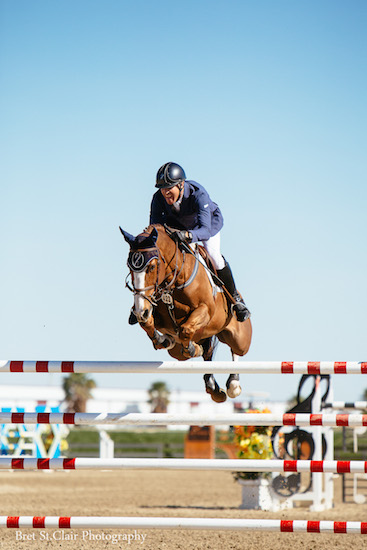 Rich Fellers and Flexible – 4th place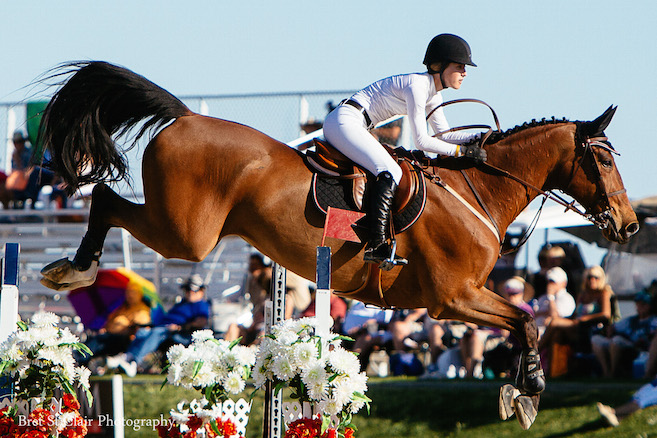 Hannah Heidegger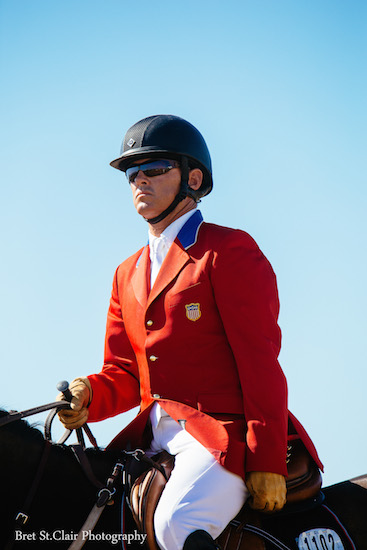 The king of Thermal – Mr. Simpson
Cook in the warm up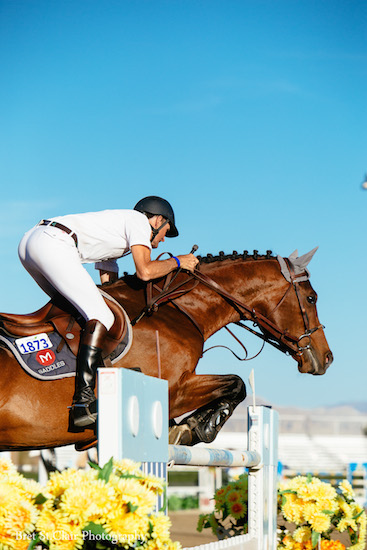 Navet and ASB Conquistador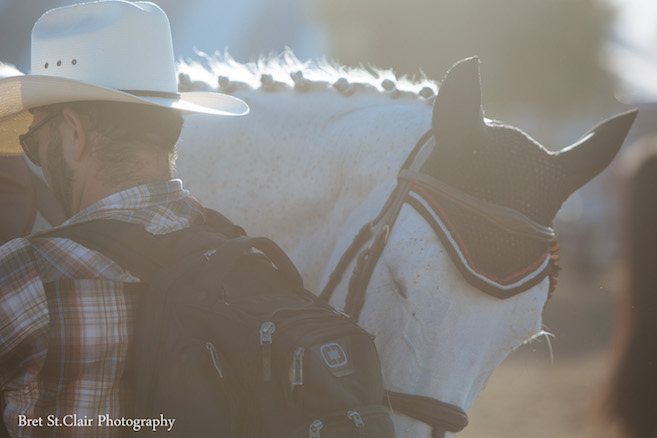 A hot afternoon under the sun. . .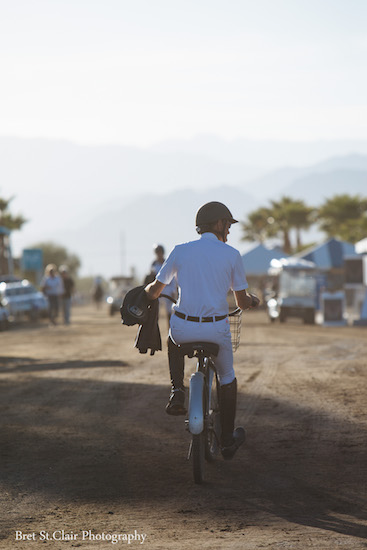 Roll on to the final weeks of Thermal!