What's better than an Hermès themed photobooth? Try an Hermès themed photobooth – for your horse. Hats off to the house of Hermès for bringing an equestrian fashionista's wildest dream to life at the Winter Equestrian Festival. Alongside their midday cocktail party to celebrate the Hermès Talented Young Rider Award and partner rider program, Hermès debuted a pop up, horse-size photobooth at WEF today. Located next to the International Arena warmup for just six days (Friday, Saturday, Sunday during WEF 9 and 10), this special "My Hermès Horse" photobooth is free and open to all horses and riders. Ever wanted to dress your horse in an Hermès silk scarf or ribbon? You can do that. Want to see what your horse looks like whislt modeling an Hermès ear bonnet –the same one that the Team USA horses wear? You can do that too.
With a willing equine model and her very gracious owner, we road tested the My Hermés Horse photobooth today at WEF. Huge thanks to Jessica Johansson for bringing her gorgeous, 12 year old Zangersheide mare O'Chiolee to the booth for a little photo sesh, and to the great Hermès camera crew for sticking around at the end of the day.
The My Hermès Horse photobooth is open from 12pm – 4:00pm, 3/7-9 and 3/13-15. If you're competing in the International Arena, you can just walk your horse over for some photobooth fun. If you're not showing in the International Arena, you can make a photobooth appointment at the Hermès booth on the showgrounds across from the Tiki Hut.
And with that, it seems that wonders will never cease when it comes to the house of Hermès. Je aime Hermès!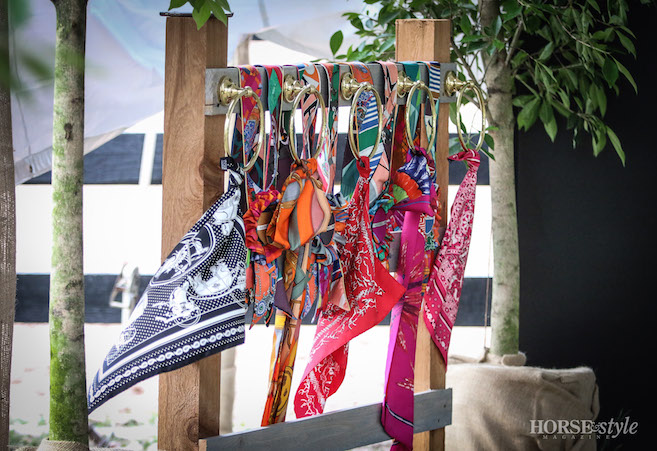 Pick a scarf, any scarf. . .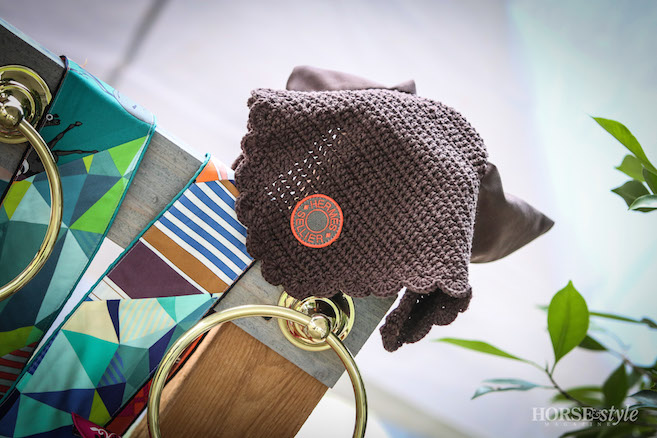 Le sigh. That Hermès ear bonnet though. Your horse wants to wear this.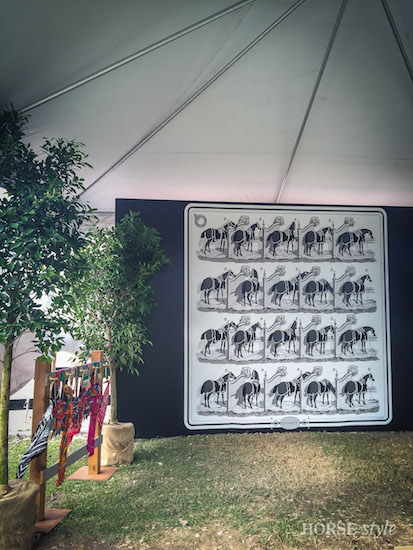 Le booth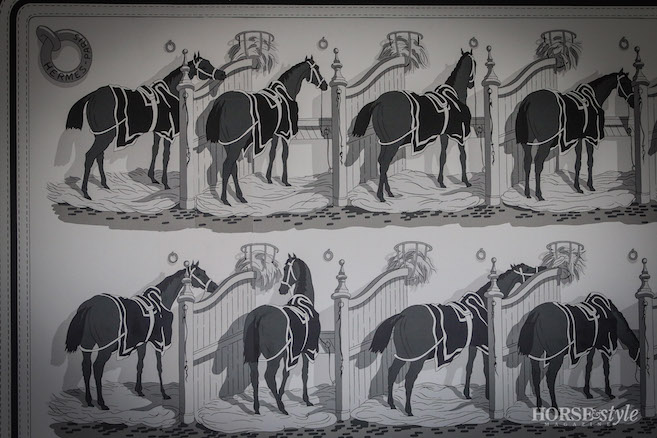 A classic print that makes up the photobooth backdrop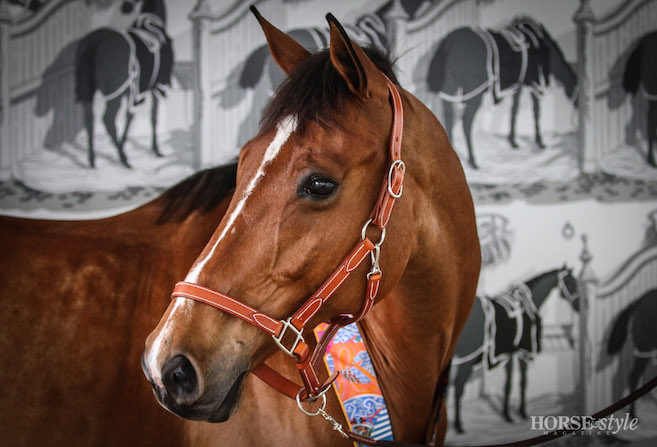 O'Chiolee would like to take this Hermès leather halter and lead home, please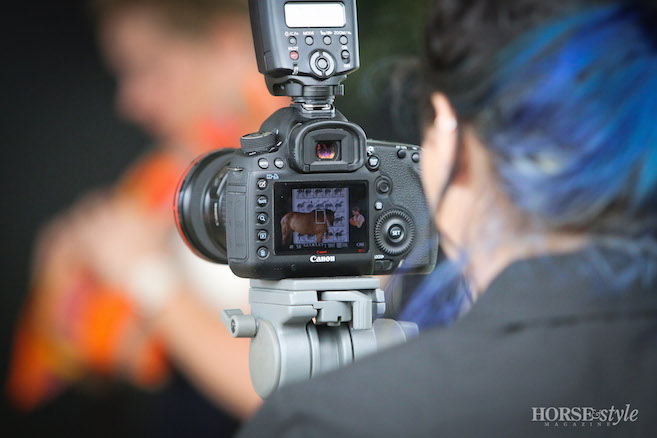 Get ready for your close up!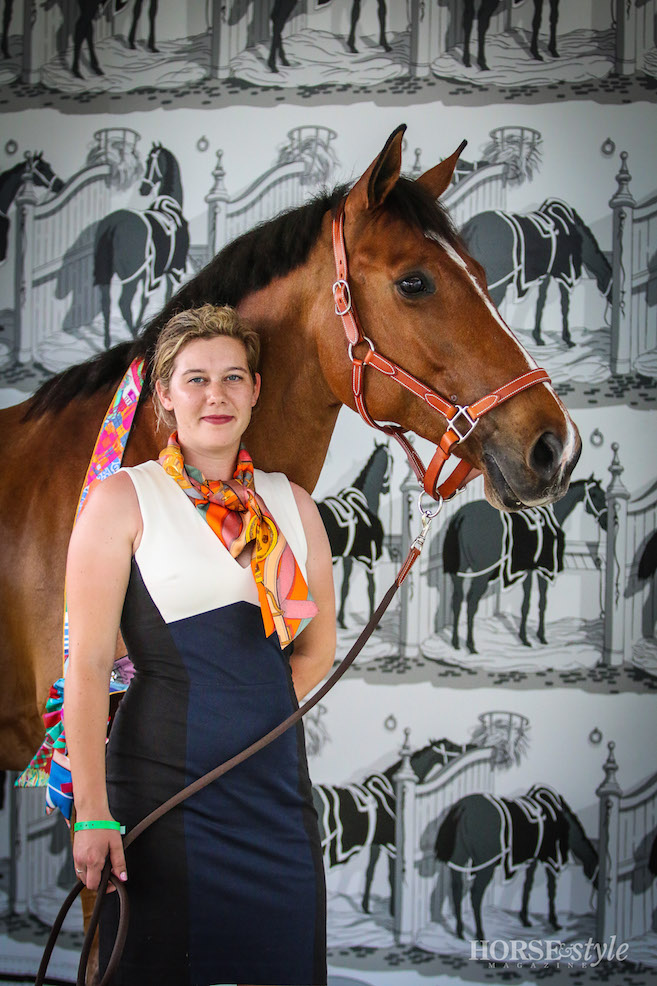 Jessica competes in the Amateur/Owner Jumpers with O'Chiolee. You can also find her at work in the Hermès store at WEF!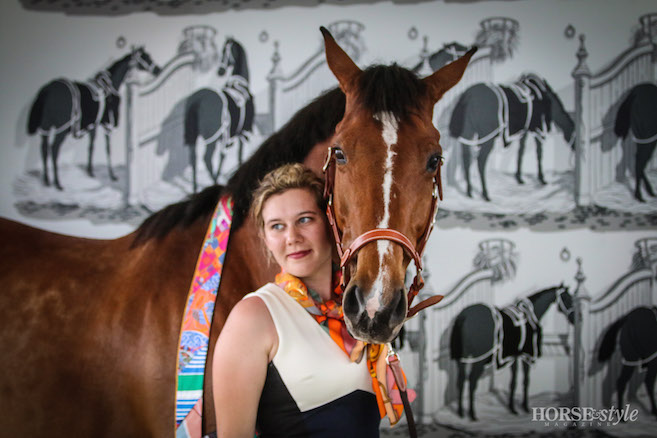 Psssst. O'Chiolee is currently for sale.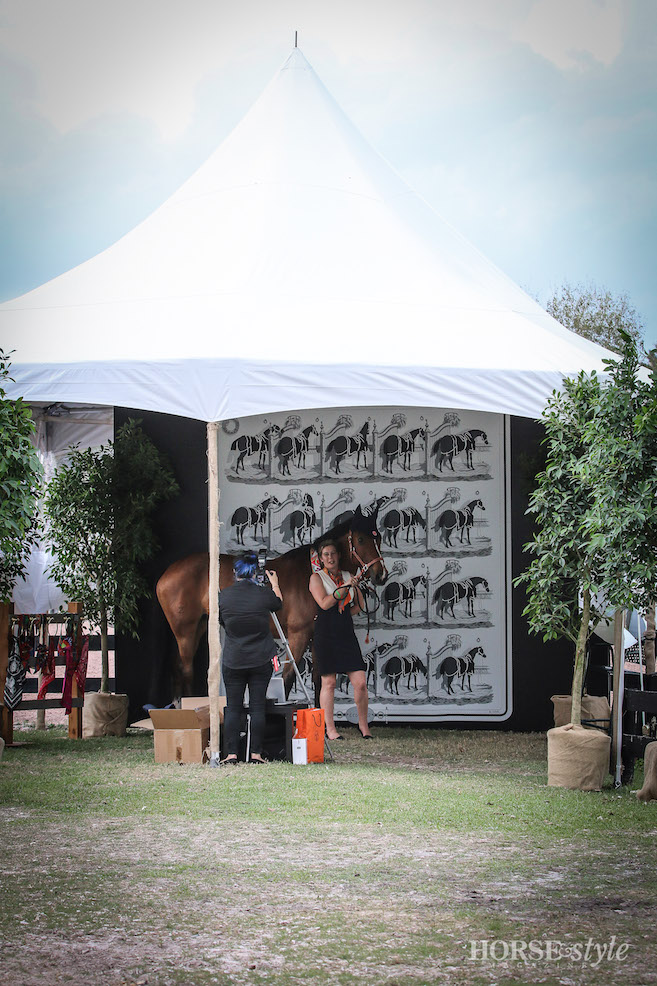 Some horses may spook, but O'Chiolee was clearly made for this modeling stuff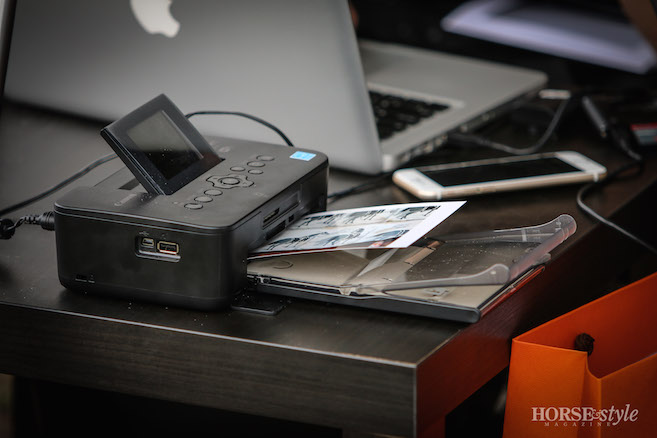 Your photo is printed out instantly, and can also be emailed to you.
Fabulous!