At last fall's Longines Los Angeles Masters amidst a star-studded field of international riders, one petite young lady turned many heads as she sliced and diced the competition. Riders in the 1.20m Invitational division included highly competitive, recognized competitors, and among them was none other than 14-year-old Alyce Bittar. Being the youngest rider in the field didn't stop her from winning the EuroAsia Trophy on the final afternoon of the competition. Alyce was impossible to miss and impossible to forget. H&S caught up with her recently to find out more about this exciting young rider.
Alyce holds the EuroAsia Trophy at the 2014 LA Masters
Alyce is a bubbly, charming teenager who punctuates her speech with plenty of giggles. She juggles schoolwork and riding three to four times per week with a busy show schedule. Like many teens, she likes pop music, "The Fault in Our Stars", Ramen, and In and Out burgers. She also has a real interest in astronomy.  That's not so surprising since she has been riding at the Flintridge Riding Club since the age of five; the Riding Club is located just around the corner from NASA's Jet Propulsion Lab in La Canada Flintridge, CA. She recalls her early days riding there on her favorite horse Ramina, a Westphalian mare. Ramina was the horse that taught Alyce how to ride and on whom she first learned to canter and jump. "The first time that I cantered her she bucked me off like ten times but it was really funny," Alyce giggles. She was really crazy but I loved her."
Alyce's grandmother was a teenage rodeo queen from Pennsylvania. Her father and current trainer, Georges Bittar, participated in the Olympic show jumping trials for Lebanon as well as the Pan Arab Games. With equestrianism in the family, she was almost destined for a life in horses. Alyce started showing at the age of seven, spending no time in the hunter or equitation pony ranks. She went directly to jumpers, showing on horses. This direct move has paid off.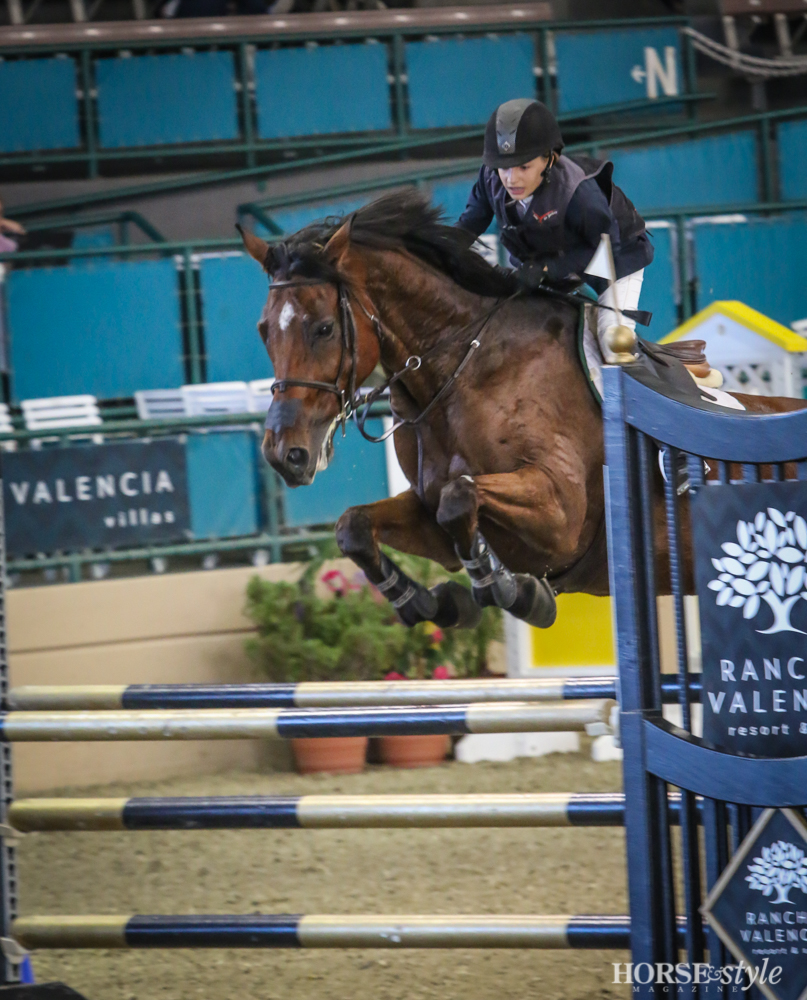 Alyce competing in the jumpers at the 2014 Del Mar International Horse Show
In 2014, Alyce was the USHJA Zone 10 Stirrup Cup- Champion Children's Jumpers and the Pacific Coast Horseshow Association's Children's Jumper Reserve Champion. By besting her competition and winning the EuroAsia Trophy at the Los Angeles Masters she not only caught some well-deserved attention, but also a fantastic prize. Alyce earned an automatic berth to the Hong Kong Masters. However, Alyce opted instead to attend Gucci Paris Masters because it wouldn't conflict with her school schedule.
Her new equine partner Cara B, an 11 year old German Oldenburg, is her riding focus now. She had only ridden Cara B for five days before she competed at the Gucci Paris Masters this past December. Alyce is looking forward to moving with Cara B into the Low Juniors and has her sights set on doing a grand prix in the near future. She began her 2015 season with a win aboard Cara B in the 1.20m jumpers at the Verdugo Hills January Opener.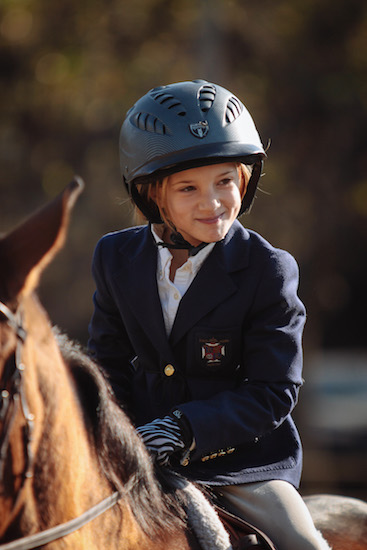 One might think it's her drive and motivation that makes her so passionate, but really it's more simple than that. "I really love when you have a horse you can connect with and they just do whatever they can to make you happy," Alyce says. "I love it because I feel really good when I ride them." Alyce Bittar is a young rider with talent and ambition. She rides fast, she's highly competitive and has a great support network around her including her family. She is one to watch as she rises in the junior ranks on the West Coast and internationally. Keep your eyes peeled – if you blink you might miss her!