It is upon us! On Thursday, April 16th, Round One of the 2015 Longines FEI World Cup Final of Show Jumping begins, thus kicking off a week of intense competition between the best riders in the world.
The World Cup Final is perhaps one of the, if not the most difficult tests that a horse and rider face. When the finalists compete on Sunday afternoon, they will have jumped up to six full rounds, depending on jump-offs, and to win the Final they must not touch a rail all week. The arena is small, the turns are tight – in short, it is easy to see why this is the most highly coveted individual championship in the sport of show jumping.
Here at the Thomas & Mack Center in Las Vegas, Nevada, the excitement is palpable –from the impressive crowd that was already milling about on warm up day, to the many shops and vendors, to the pure spectacle that is Las Vegas. It's a day when optimism and anticipation is high; who will surface to the top of the list on Sunday? Tomorrow, we will begin to have an idea, but today, it is anyone's game.
Among the start list of 41 horse and rider pairs, these are the stars –and their horses– whom we are most excited to see compete in this year's Final. We believe in not jinxing riders with early predictions, but rest assured, among the following group lies our favorite to win!
Rich Fellers and Flexible:
There is no self-respecting American show jumping fan who doesn't have a soft spot for this pair. I was privileged to witness Rich Fellers and this amazing Irish Sport Horse stallion's 2012 World Cup Final victory in Holland, and despite his odds-defying saga of ups and downs he is still competing, sound and happy, at the age of 19. As the only horse to have previously competed at the Thomas & Mack Center, (during the '09 World Cup Final) does Flexible have a special advantage? We will see!
Bertram Allen and Molly Malone: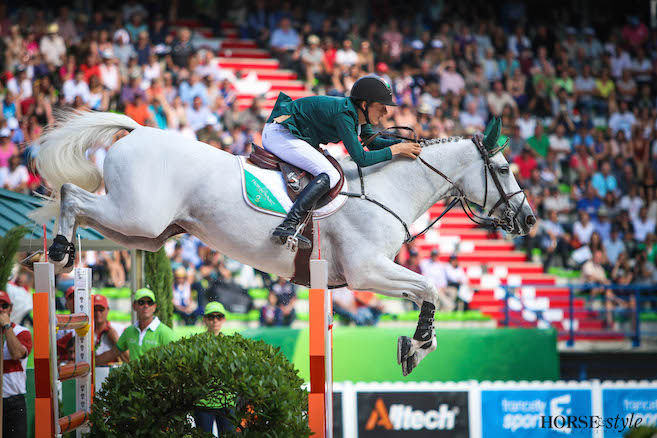 There are very few –if any– 19 year old riders who possess the kind of ice that runs through Bertram Allen's veins. At an age when his peers are in their rookie stage, this Irish rider has already established himself among the best in the world – this month breaking into the Longines FEI World Top 10 for the first time. This week marks many firsts for Allen: the first time he's ever competed in the USA, his first World Cup Finals, and possibly, if luck swings his way, the first Irish rider to ever claim the World Cup Final trophy. Go here to read more about this rider whom we selected as Horse & Style Magazine's Most Intriguing Equestrian of 2014.
Beezie Madden and Simon: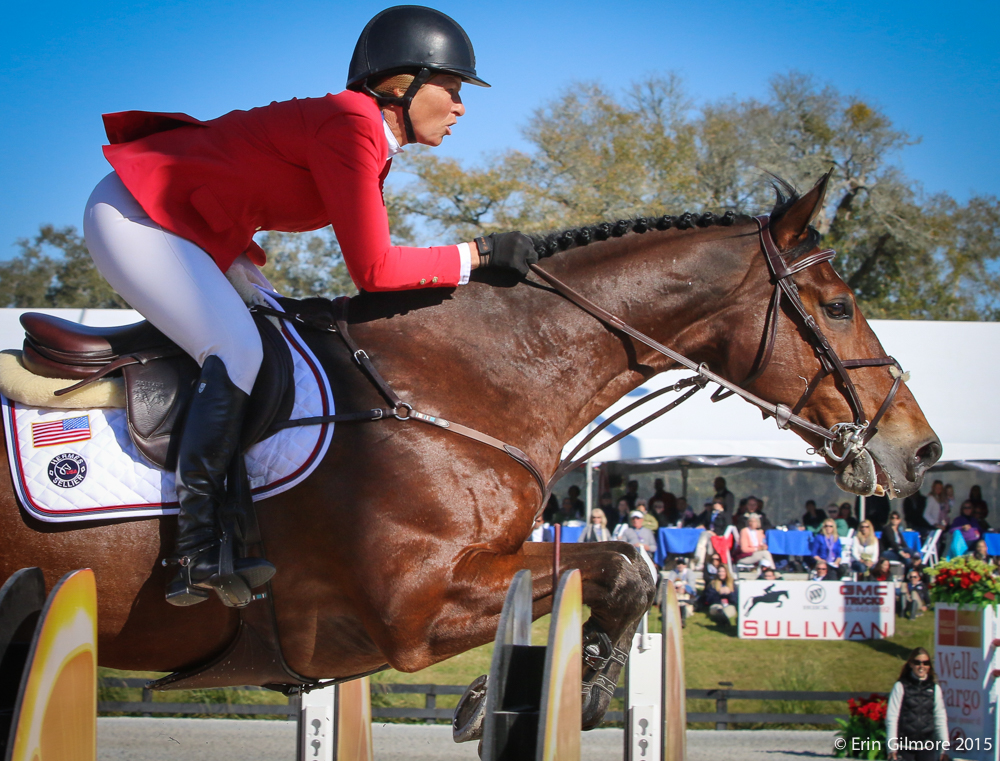 You may find Beezie Madden's picture in the dictionary next to the definition of "pure class". As the USA's leading lady rider and one of the most decorated riders in the sport, you can always count on Beezie for consistency in the ring, and for professionalism and class outside of it. The USA's 2013 FEI World Cup Champion came close to defending her title last year in Lyon, France, finishing just inside the top 10 in seventh place. This year she's back with the wonderful Simon to give it another go in front of a home town crowd that will be pulling for their idol.
Steve Guerdat and Albfuehren's Pallie: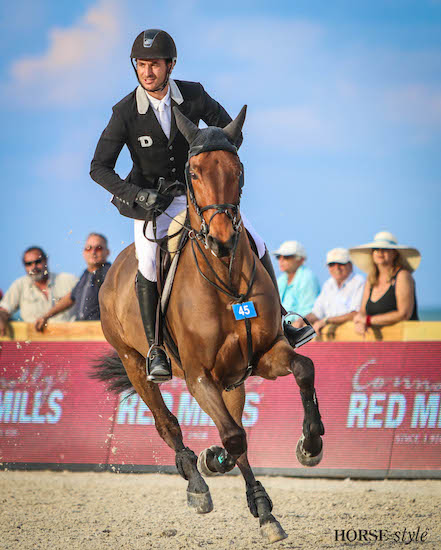 He may be the current Olympic Champion, but for Steve Guerdat, the World Cup Final is a victory that he has come tantalizingly close to claiming, but has insofar escaped his grasp. In 2012, the title came down to a jumpoff between Guerdat and Fellers, who won by the smallest margin after Steve laid down an otherwise unbeatable round with Nino de Bouissonnets (pictured above), the horse that he would go on to win Olympic gold with four month later in London. This year Guerdat is in the hunt again, with Albfuehren's Paille. We know how much he wants it, but can he do it? Either way, seeing a European rider of his caliber compete on US soil is not to be missed.
Patrice Delaveau and Orient Express HDC: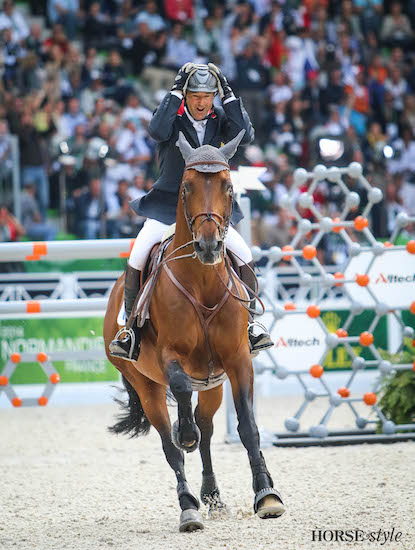 Speaking of being so close you can taste it, at last summer's FEI World Equestrian Games in Normandy, France, French rider Patrice Delaveau stood crestfallen on the awards podium as he collected his team and individual silver medals. It was as if not only he, but all of France had been pulling for him to win gold. The earnest French rider who lives and trains in the Normandy area put in amazing performances with Orient Expresss HDC and was showered with affection from the French fans, but throughout the week he was just fractions off of the gold medal position. There is no doubt that as Delaveau makes a bid for the World Cup Final trophy, he will give it his all with his soft, classical style that is always accompanied by a healthy dose of French passion.