The buzz on the West Coast about the new Paso Robles Horse Park is palpable. With high praise to both the founder Linda Starkman and the show management company, West Palms Events, on social media, Horse & Style checked in with Mark Bone of Huntover to see what made exhibitors so exuberant.
Horse & Style: How long was the drive up? What was your first impression when you arrived at the new facility?
Mark Bone: It took me three hours and it was a beautiful drive up the 101.
My first impression was, "Wow they've done a whole lot of work here." I noticed that all the details were in place, for example painted-in parking spots in the parking area. When you first pull in, you notice the RV area to the right. Each space has an individual parking spot with a landscaped walkway leading to it. It doesn't feel unfinished, or under construction, to the contrary it feels ready to rock 'n roll.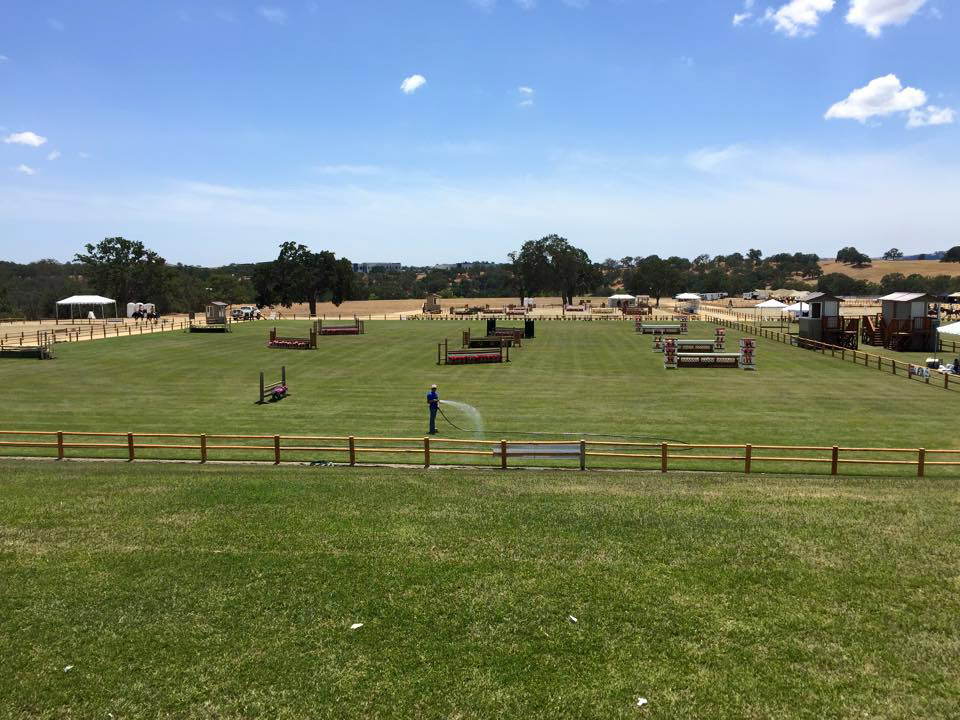 Horse & Style: How were the grass fields? They looked gorgeous in pictures.
MB: The footing is amazing. The main hunter and jumper areas are grass and they are rooted well, so it is like turf. It is has not worn away at all over the two weeks – it held up beautifully. Everyone jumped well on it. I will say that initially the main hunter ​schooling ​ring was long and narrow, which was a bit awkward. Dale (Harvey, owner of West Palms Events) asked for my feedback, and others as well. By week two they widened it by 20 feet. I don't even know how they did it but it made a difference.
Horse & Style: And the sand rings?
MB: The two sand rings are nice, they have GGT footing. Another change Dale made after asking us was to a ring that wasn't even in use. The regular sand footing was too deep, so we weren't using it. They tried to fix it but couldn't. So they end up stripping the entire ring to the base and put in the new GGT footing. That was complete by the second week.
They are really listening to our concerns and requests. They've done everything we've recommended.
Horse & Style: How about accommodations – the stabling, hotels, food…
MB: The stabling is great. The permanent stalls are big and airy, the horses love them. They put a lot thought into the design including a permanent blacksmith station and wash racks. They are still working out the catering kinks, but by fall that will be all set.
The accommodations are a little tricky, we rented a house in town, which worked out great. It was a seven to ten minute drive to the show. Downtown Paso Robles is adorable, very quaint. There's excellent dining, some of the best restaurants we've experienced – amazing.
Horse & Style: Your favorite restaurant?
MB: Artisan was just incredible. The mushroom toast is a must. It is the most delicious dish I have ever tasted. Over the two weeks I had it four times!
Horse & Style: Parting words post your Paso Robles experience?
MB: You can tell this was built by someone who has been to a lot of horse shows, who knows the ins and outs of facilities. It won't be a seven-plus ring circus which is so refreshing.
Linda Starkman wants to have the best facility in CA and she is on her way with the Paso Robles Horse Park. The second week sold out, and I can see why. I recommend coming in the fall. I already booked the house in town. These shows will definitely become a part of our show schedule.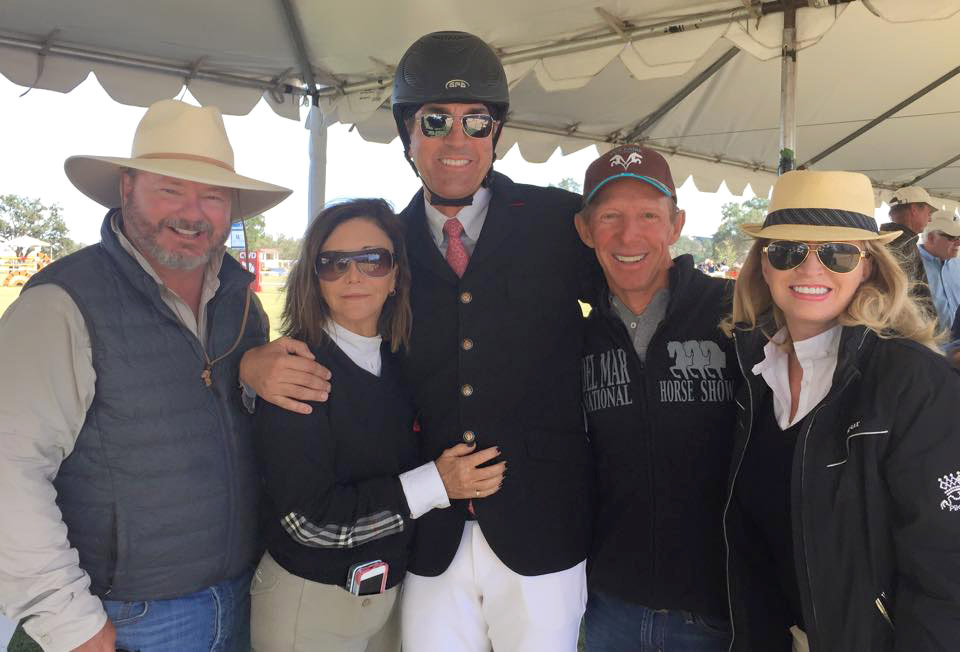 ​Horse & Style would like to thank Mark for his time and congratulate him on a successful two weeks in Paso Robles. Not only did he enjoy delectable delights, Huntover collected some great wins including the first hunter to earn a blue in the gorgeous grass field during week one – ​Cipriani, owned my Missy Stabile​ and top call in the USHJA International Hunter Derby week two ​- Jamie Taylor aboard Emma Waldfogel's Zaretina