Nestled deep into the heart of Maryland horse country lies Ladew Topiary Gardens, the estate of the late foxhunter and cultural icon, Harvey S. Ladew. Ladew purchased the 200+ acre Monkton, Maryland property — which he called, "Pleasant Valley Farm" — because it bordered the Elkridge-Harford Hunt Club, of which he was a member.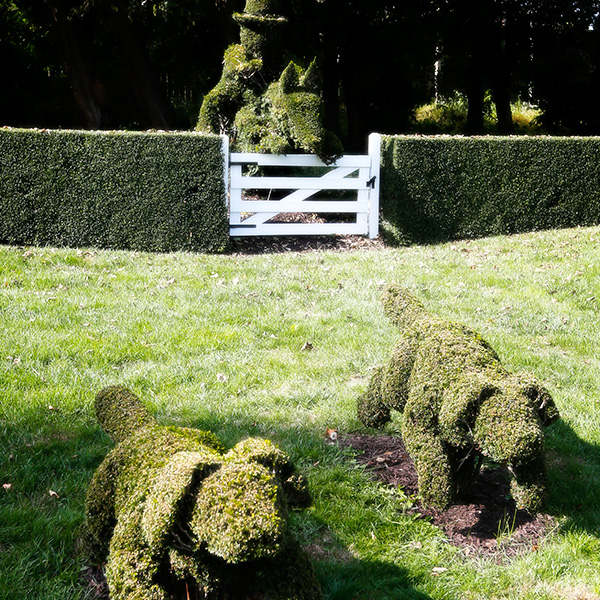 After a quick look around Ladew's manor house and surrounding property, it's clear that his life revolved around his two passions; gardening and foxhunting. Ladew transformed twenty-two acres into twenty separately themed gardens, turning Pleasant Valley Farm into, "the most outstanding topiary garden in America," according to the Garden Club of America. The first garden is "The Hunt Scene," Bushes sculpted into two foxhunters, accompanied by their hounds, gallop over fences in pursuit of the fox! It is truly a masterpiece.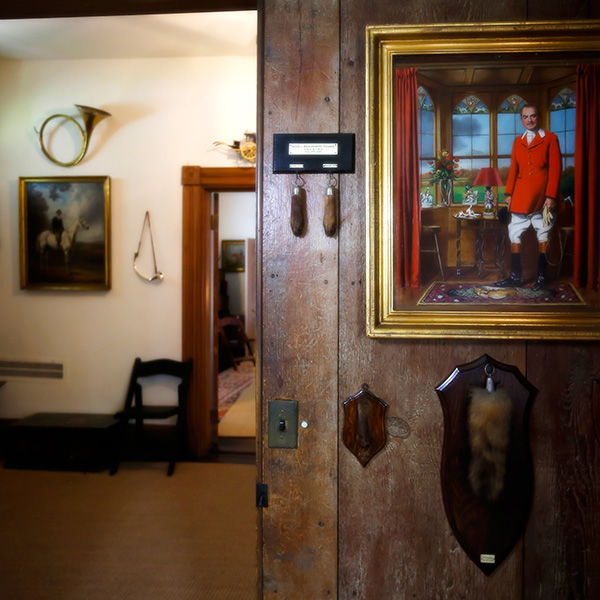 Ladew's house is a horse lover's dream! Each room is a treasure trove of equestrian style and foxhunting décor and artifacts. Hunting trophies (fox tails, etc.) hang next to his portrait, and English and French hunting horns can be found displayed in the foyer. His red hunt coat, along with riding boots and hat, reside in his bedroom, where it looks as if he may walk through the door at any moment, preparing to dress to 'ride to hounds.'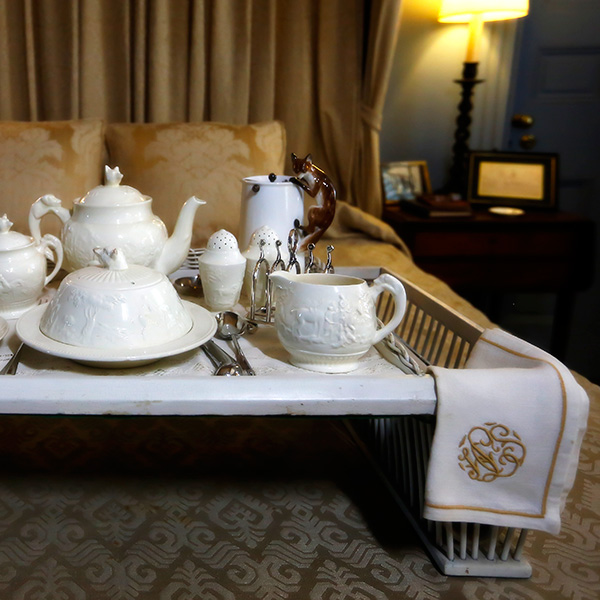 No detail was too fine for Ladew. A hunt scene is depicted in a vibrant stained glass window above a door, and shadow boxes, which he made himself, are found in the library, surrounded by thousands of books. Another foxhunting scene, as well as fox heads, are carved into the marble fireplace mantel. Additional equestrian trimmings accent the house in the form of tea sets, stirrup cups, and miniature horses modeled after his favorite personal mounts.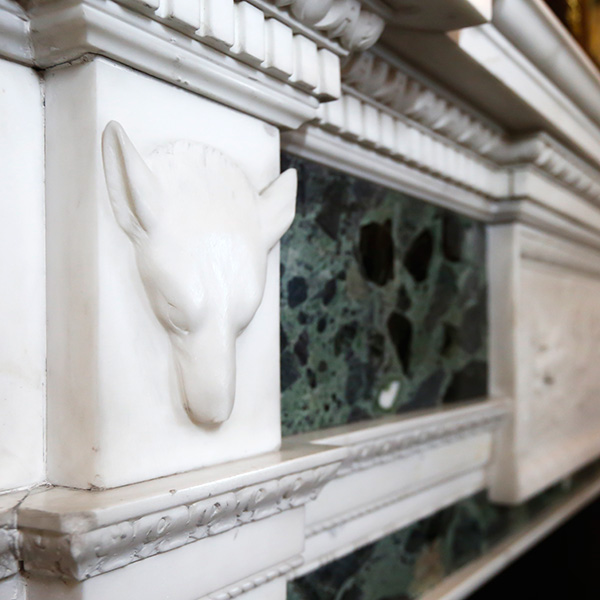 Ladew traveled around the world foxhunting with numerous clubs. After serving in World War I, he began a twenty year tradition of spending every winter foxhunting in England. His hunt journal lies open on a desk in the living room, displaying notes about his time riding stateside with the Piedmont, Orange County, and Middleburg Hunts in Virginia.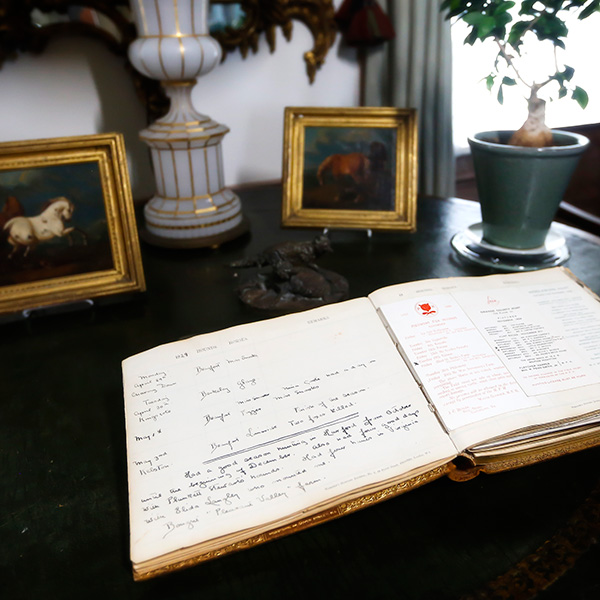 With a love of the outdoors, sporting life, and, above all, foxhunting, Harvey Ladew's home is the definition of classic, English equestrian style.