Known for their innovative and classically styled lines of equestrian sportswear, Ariat will make its debut into post-performance wear this fall with Two24, a fashion-focused premium collection of footwear for men and women. Designed to reflect both English and Western riding heritages, Two24 blends artisan craftsmanship with fine leathers to produce inventive, attractive, and modern takes on classic shoe silhouettes.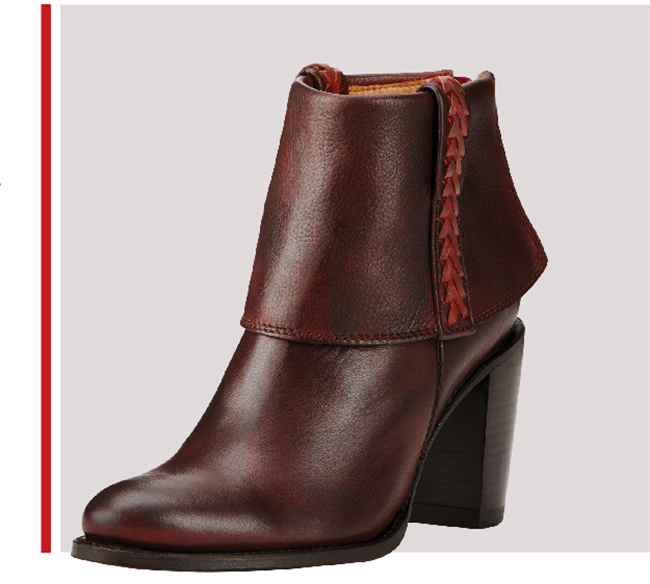 SECRET-ARIAT TRUE
According to designer Jake Rivas, the name Two24 comes from Secretariat's Triple Crown world record time of two minutes and twenty-four seconds in the 1973 Belmont Stakes. As Ariat's VP of Design and Development for footwear, Rivas melds his outdoor sportswear background with his years spent growing up around horses. At Ariat, a brand known for their cutting-edge advances in equestrian apparel, the challenge was combining innovation with fashion. "We had to take a stand here, to remain true to Ariat and to ourselves," says Rivas, who was up for the challenge, even if it meant taking an extra year to develop the line.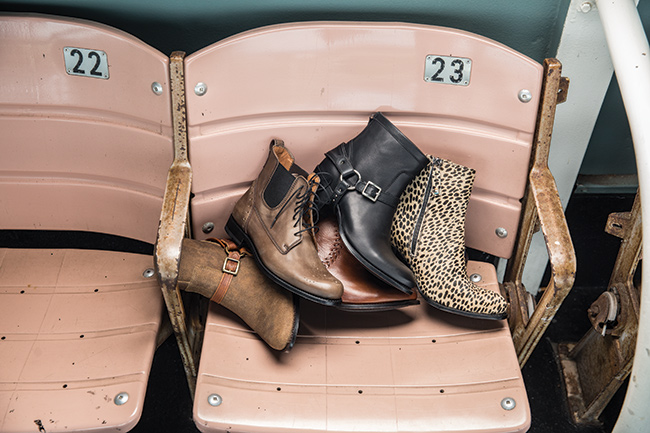 'Worth the wait' is an understatement to describe the end result that Rivas and his team achieved. The women's collection, crafted in Spain by fourth and fifth generation shoemakers, includes a deep selection of tall and ankle boots, as well as brogue-type styles in a variety of rich, classic leather hues and hides types. The men's collection of boots is structured, elegant, and just as well-made in the U.S.A. by artisan bootmakers. Both collections are enhanced with subtle equestrian touches, whether they be cut, color, or decoration. The dedication and thought put in by Ariat are reflected in the durable, lightweight, but beautiful figure of each shoe. Thanks to extensive development, the front of the shoe now incorporates memory foam to mold to the foot over time, and features cork filling built into the underfoot. Not only is the line sleek and modern, but brings the same technicalities Ariat is known for into fashion.
EAST MEETS WEST
In keeping with its dual-discipline nature, special English & Western touches can be found sprinkled across Two24. "Everything is on-trend, but seen through the Ariat lens," explains Rivas. The women's Pamplona boot, for example, is a traditional English riding boot with a Spanish top and a removable harness. The Segovia, on the other hand, has vintage motorcycle roots, but also features the equestrian-themed harness. The Sonya crosses over, featuring Western-inspired deco stitching that resembles the pattern found on English reins. In the men's collection, the simply built San Antonio roper boot is Rivas' favorite. All shoes pay further homage to Secretariat, sporting signature hand-stitched details in his Triple Crown colors of white, gold, and blue.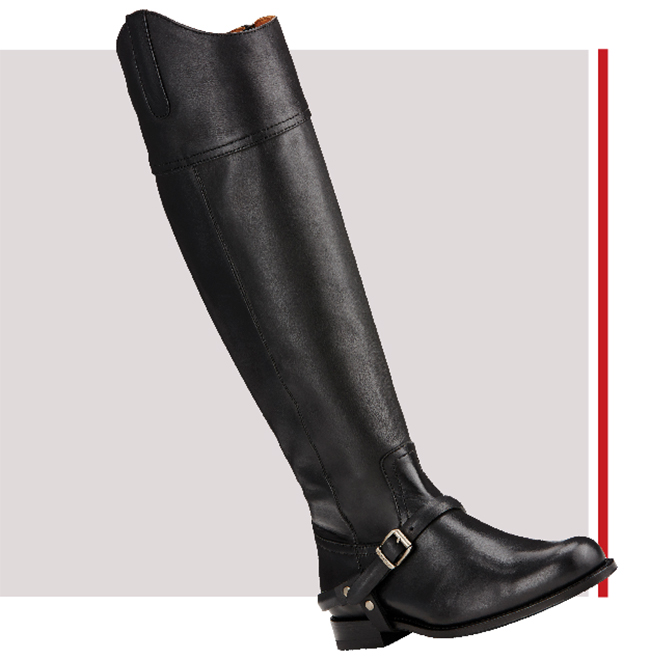 Ariat's great success in the world of performance footwear and apparel has meant that a move into lifestyle fashions has been a long time coming. With Two24, the brand delves further into what they do best – creating beautiful, quality styles made for real use. The line debuts this Fall 2016 online and in select boutiques, but Ariat and Rivas are already well into work on concepts for Spring 2018. With further plans for women's sandals, heels, and open-toe shoes, and men's rubber soled boots and loafers, there is much we have yet to see. As for now, Two24 remains a versatile, finely crafted, and well-thought line from a favorite brand.
---
This feature article was originally published in our July/August 2016 issue. Read the full Horse & Style July/August issue for free online!