Heather Blackwell-Batchelor always knew she wanted to start her own company, and with a father who was a successful entrepreneur and photographer, creativity and the desire for self-expression was in her genes. With a background in art, Heather was just waiting for the right time, product, and inspiration before venturing out on her own.
In addition to her desire to create, horses have been a passion of Heather's since childhood. Her family moved from Indianapolis to rural Zionsville, IN, so her mother could manage a large horse farm. "I grew up with horses: playing in the hay lofts, chasing barn cats, and riding bareback through the fields with my two sisters." However, when she left home as a young adult, for the first time horses weren't front and center in her life. Heather moved to New York City and enjoyed studying art and traveling extensively. But her new life away from horses wouldn't last for long.
A NEW GENERATION OF EQUESTRIAN
After the birth of her children, Caleb and Madelyn, Heather returned to Zionsville, and that's where the vision for her company came to life. She knew she wanted to design fashion products like handbags and other accessories, but she wasn't sure where to start. Since her sister was pregnant and wanted a fun diaper bag, Heather collaborated with a variety of artists to design fabrics for a line of diaper bags and children's bedding.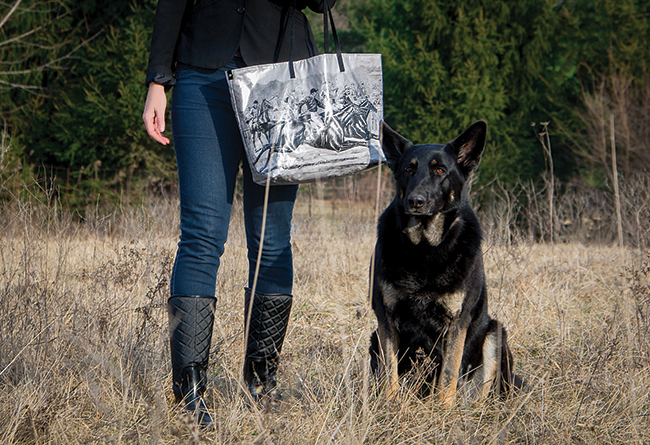 At the same time, Heather's high school-aged daughter, Madelyn, having inherited the family's love of horses, was taking riding lessons and competing regularly. She asked her mother to design a cool bag she and her friends could use that would show off their love of horses. Heather designed some bags that were fun, whimsical, and colorful, took them to a local horse show, and promptly sold out. Not long after, she met a woman at a trade show who, thanks to her expertise at Vera Bradley, offered Heather some great advice.
"The first thing she told me was, "pick a lane." I couldn't do a line for babies and horses. I had to pick one and then, "swim in my own lane." It was an inspired piece of advice that allowed the puzzle pieces to fall into place. And, of course, I picked horses!"
Madelyn, now in college studying art and riding on the equestrian team, provides continued inspiration for Heather and her growing company. "I am inspired daily by her passion and commitment – her youth and boldness – and how the sport is growing and progressing. I want to capture that in our brand. Equestrian style is changing, and I want to push it even further."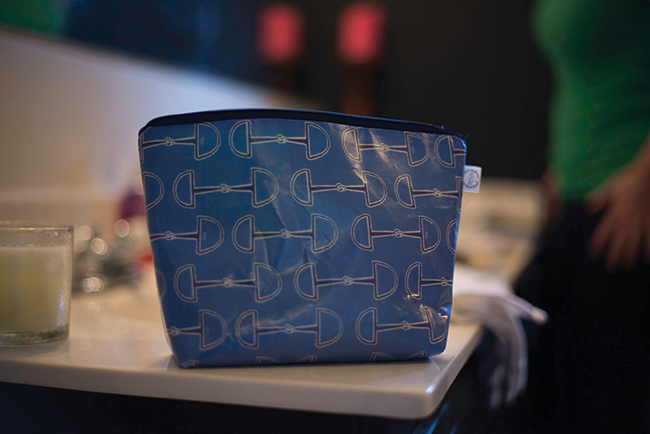 SOLID, USEFUL, BEAUTIFUL PRODUCTS
Heather's inspiration for the name of her company (and signature purple color) comes from the Biblical story of Paul and Lydia. Lydia was a seller of purple cloth, a rare color worn by the Roman elite signifying their status. Paul met Lydia in Greece, and she eventually became the first European to convert to Christianity.
"The idea of this successful business woman selling her fabric and living out her faith reminds me of the vision I have for my own life," says Heather. To pay tribute to the story, a small purple tag can be found on all Paul & Lydia products. Pairing her love of art and fashion together, Heather's designs are works of art for the modern equestrian, and she believes her bags, along with the name of her company, tell a rich story.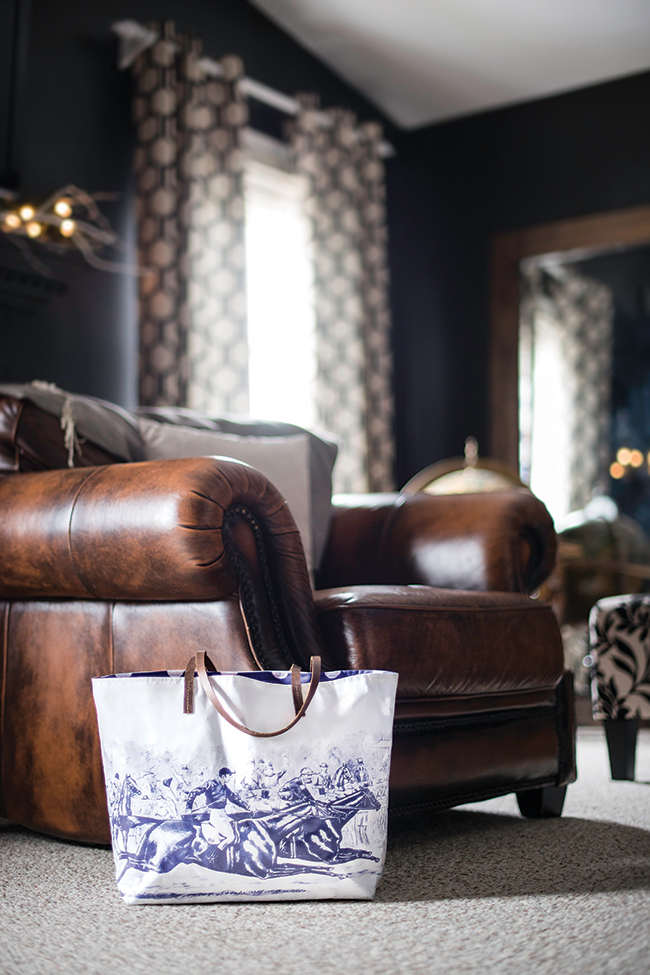 "For me, equestrian style defines beauty that comes from being properly put together – dressed to perform a function, but still radiating strength, beauty, and style," describes Heather. "Just because it is functional, doesn't mean that it can't be beautiful."
Paul & Lydia's products celebrate and represent the core of the equestrian lifestyle. She currently offers four different products – tote bags, wristlets, large and small pouches – in five different prints, including vintage horse racing and classic rider motifs. The whimsical fox print displays a gentleman fox who is elegantly dressed for either a day out riding or a night out on the town!
All products are laminated, so they are water-resistant and easy to clean – a necessity for any active equestrian! The straps on the totes are leather, and all bags are lined with a sturdy cotton material. The totes, with an interior zipper pocket and three slip pockets, are large enough to accommodate all the essential items of the contemporary equestrian.
---
Click here to read the rest of the article for free in our online July/August 2016 issue!