Lauren Hester, who has celebrated a handful of grand prix victories of late, was our Style Rider in the July/August issue of Horse & Style. Now working out of her new base – the beautiful Hilaur Farm in the Bluegrass country of Lexington – her consistency in the show ring, and her classy, cool, and polished style has not gone unnoticed.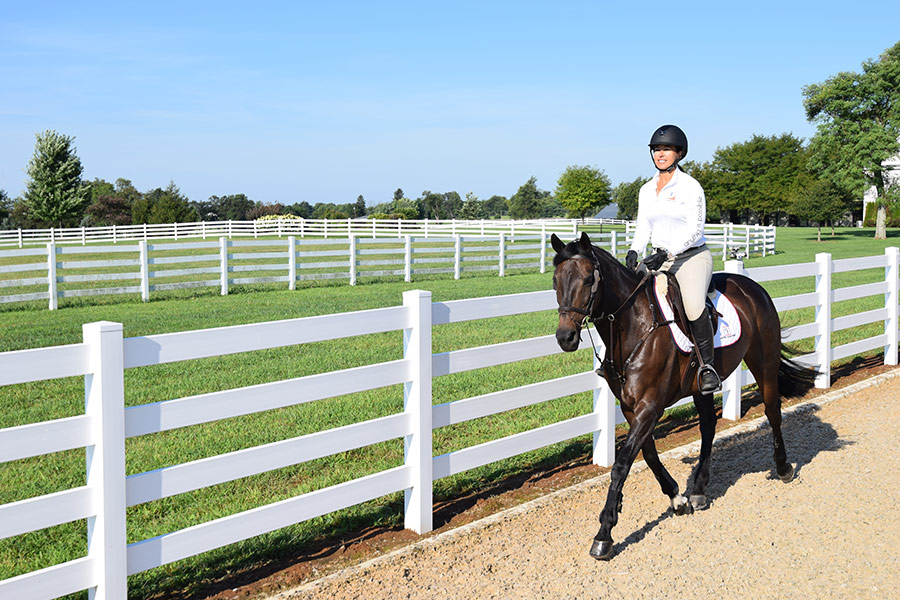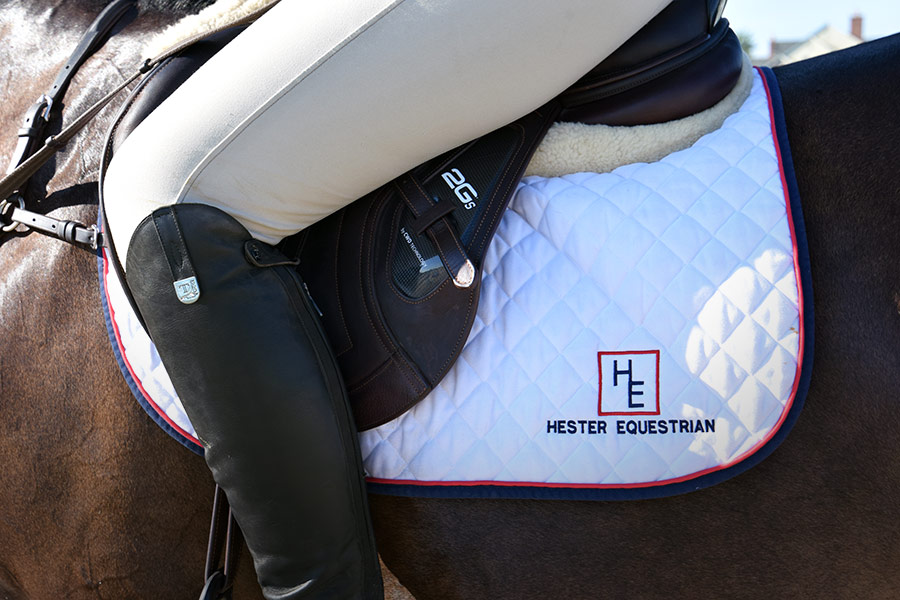 After spending her formative junior and early amateur years in California, Hester fully committed herself to the sport by moving to Europe and working with Stal Hendrix, turning pro in 2012. In recent years, between milestones in the show ring and her complete 150% devotion to Hester Equestrian, her list of sponsors has grown exponentially.
Hester's Samshield helmet – both sleek and sophisticated in design – keeps her safe on a daily basis. She keeps her gear clean, organized, and at her fingertips in her practical black and green Samshield backpack, and speaking of fingertips, she protects hers in Samshield gloves that offer comfort, breathability, durability, and a good hand-to-horse connection. Tucci boots, tall, elegant and comfortable, have always been her preference, and the Italian brand is now among her sponsors.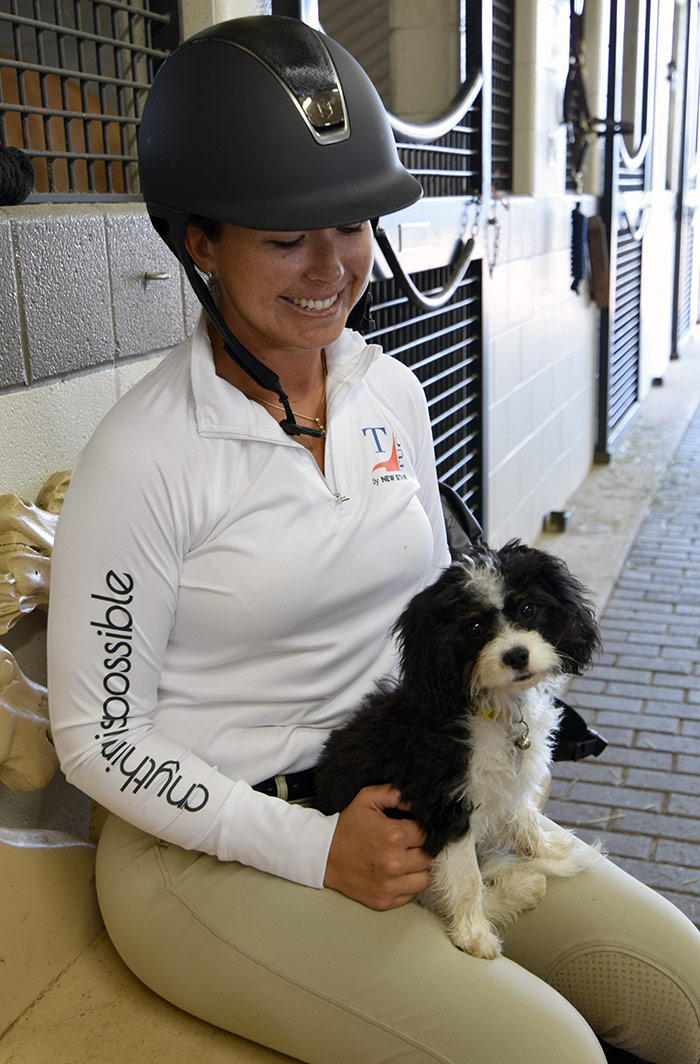 Team Hester Equestrian recently took home the ribbons at Tryon International Equestrian Center, where her 2009 gelding Lorstakov won the $25,000 Marshall & Sterling Grand Prix, and her 2009 mare Elmgravin placed 2nd in the 7-year-old class.
The 2002 gelding Vaillant S won the low junior jumpers, and in the 1.40m, Clueless P, a 2006 mare, was the winner.
HARD WORK PAYING OFF
Hester chooses the right show and the right class for each horse according to his/her stage of development at shows in Kentucky, Florida, North Carolina, Mississippi, Ohio and beyond. She determines what show is best to keep the horses progressing while maintaining their self-confidence, as they grow into their roles.
Hester kept a full show schedule through the spring and early summer, earning plenty of accolades along the way but also giving her horses valuable miles. At the Kentucky Summer Horse Show, she and Warinde B took the top prize in the $25,000 Hagyard Lexington Classic. Hester was the only American rider to advance to the jump-off, where she bested two five-star riders by a full four seconds, to the delight of the hometown crowd.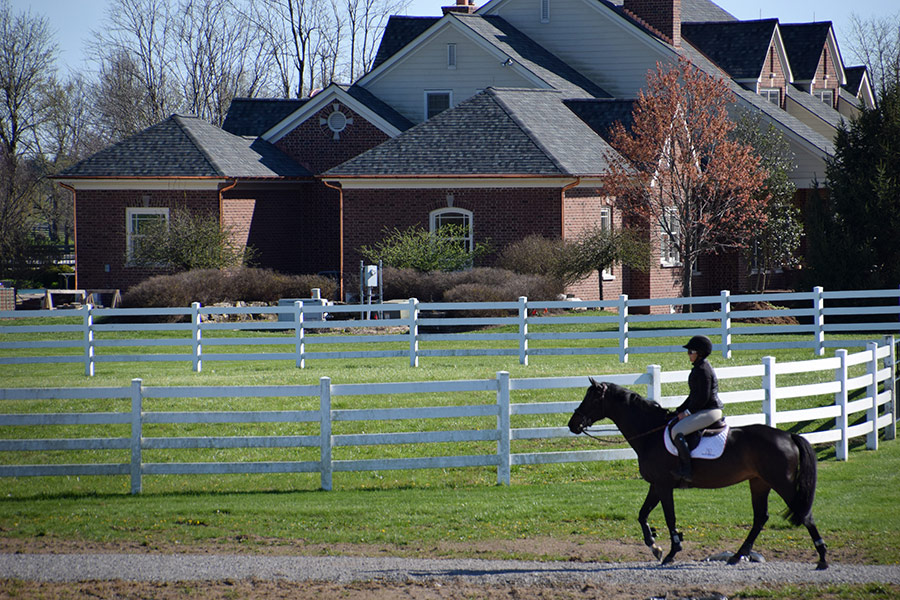 With quiet strength and elegance, and a heavy dose of hard work, Hester is moving closer and closer to her goals of rising through the ranks to compete on Nations Cup Teams, and ultimately, an Olympic Team. Currently standing at 56th in the Rolex USEF Show Jumping Rankings, she is clearly making headway.
---
To learn more about the fabulous facility, the horses of Hester Equestrian, the growing list of sponsors and more, see HesterEquestrian.com.
In addition to outfitting Lauren Hester in style, her sponsors are integral to many parts of the daily program at Hester Equestrian, from nutrition, to riding, to showing; including CWD, Equine Matrix/Mushroom Matrix, Cavalor, Samshield, Tucci, HealthyCoat, Thermotex, WinnFlex™, Blueberry Hill, and Ramard.