California Girl, Saddle Club Proprietress, Hunter Jumper and Animal Advocate on the things she simply cannot do without.
1. Wesley Belvedere, the Wonderdog. My numero uno, partner in crime, love of my life, boy genius, rough & tough cowboy, hunter, 1/2 toy poodle, 1/2 Chinese crested hairless wonderdog, Wesley Belvedere. From the barn to the office, this fella is by my side every step of the way. And he looks dashing in an American Legends Bandana.
2. Alberto Fasciani Boots. The sleek lines and beautiful leather make them perfect to wear from the streets to the stables. Alberto Fasciani Short Boots, Euro 292, www.albertofascianti.it
3. Gladys Tamez Millinery Aquarius Hat. Beautifully designed in downtown Los Angeles, Gladys adds an edge to her hats you don't see anywhere else. As a dear friend, it has been so incredible to watch her grow her brand from a small company to the iconic pink hat on the cover of Lady Gaga's most recent album Joanne. You can find her hats at Ranch At The Pier in Malibu. Gladys Tamez Millinery Aquarius Hat, $900, www.gladystamez.com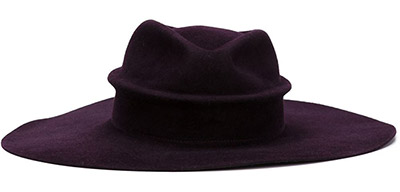 4. My Holsteiner Mare Shasta. She is big and beautiful and can do it all – from showjumping to Griffith Park trails… My big, sweet girl aims to please.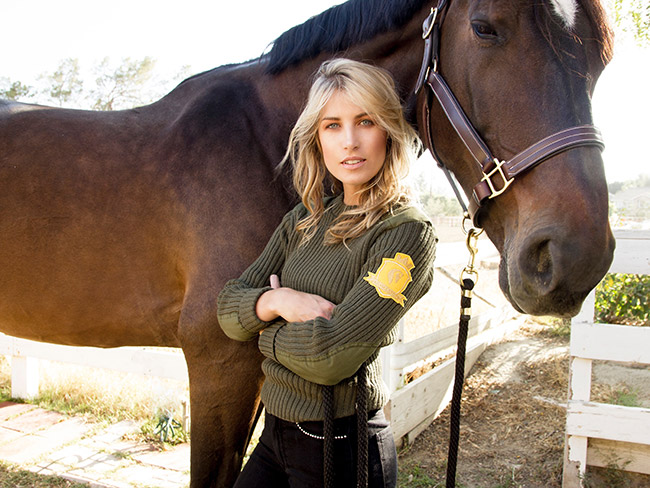 5. Ranch At The Pier. My boyfriend and I love to load up the car with dogs, surfboards and beach gear on a Sunday, hit The Farm on the pier for brunch, do a little shopping at the Ranch at the Pier (which happens to carry my beloved Gladys Tamez Millinery hats), sip on a bottle of our favorite Caymus Zinfandel and spend the day in Malibu. Ranch at the Pier, Malibu, CA, 310.456.3810, www.onegunranch.com
6. California. I'm a California girl, thru and thru. Born in San Luis Obispo, raised in Mount Shasta, studied at San Diego State University, now living in Los Angeles. Top to bottom – there's no where else in the world I could call home. I hope to one day make it back to the quiet beach towns, from Santa Barbara to Paso Robles, to have a ranch of my own styled in Ralph Lauren.
7. Calamigos Guest Ranch & Shop Calamigos. Located in Malibu Canyon this is by far the best stay-cation in California. We get a cottage and stay for the weekend. Go shopping at Shop Calamigos, the only retail shop to carry Saddle Club American Legends Bandanas. Cruise the property and get lost at any one of the pools, discover the cool Ferris wheel and carousel, or take the shuttle to the private Calamigos beach house. We LOVE the staff and they always know us by name and go the extra mile to make our stay so comfortable. Calamigos Guest Ranch, Malibu, CA, 818.889.6280, www.calamigosguestranch.com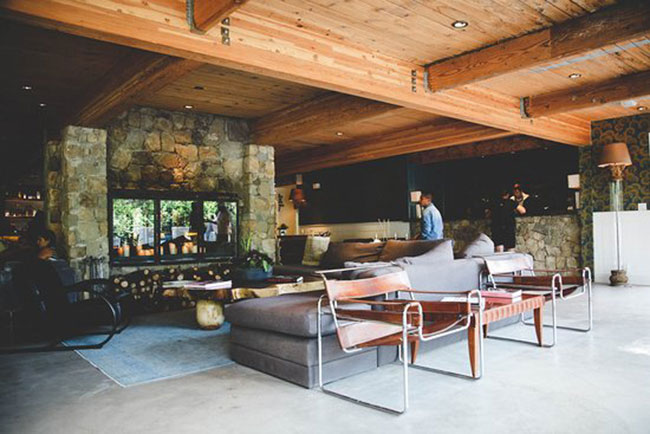 8. Saddle Club War Horse Jacket. The ideal jacket for weekday or weekend warriors. It adds the perfect touch to any look, it is always a great conversation piece, and is made with love. Saddle Club War Horse Jacket, $298, www.shopsaddleclub.com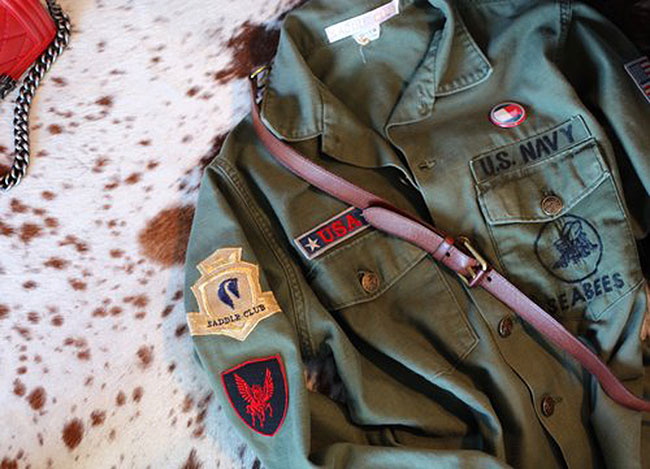 9. Dolce Vita Shoes. I am a shoe fanatic and I can still remember my first pair of DV shoes I got in NYC. The designs always reflect my style and add an edge to any look.  Dolce Vita Effie Heels, $150, www.dolcevita.com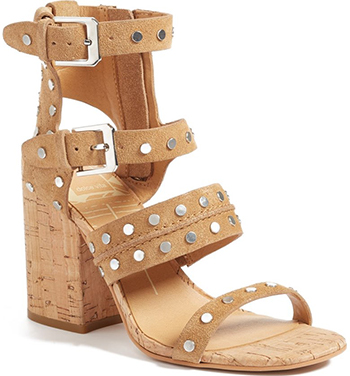 10. Majorelle. The Spring '17 Majorelle collection, made by my babe Rachel Zeilic, is what dreams are made of. The White Oak dress will be going on every summer vacation with me this year. Majorelle White Oak Dress, $228, www.revolve.com
Saddle Club
www.shopsaddleclub.com
@shopsaddleclub