Tiffany Mollenkopf was living in Nashville when her now-husband invited her to Keeneland in Lexington, Kentucky, for a day at the races. "It was one of the best weekends and memories I have to this day." That was in 2013, and it wasn't long after that Mollenkopf was calling Lexington "home."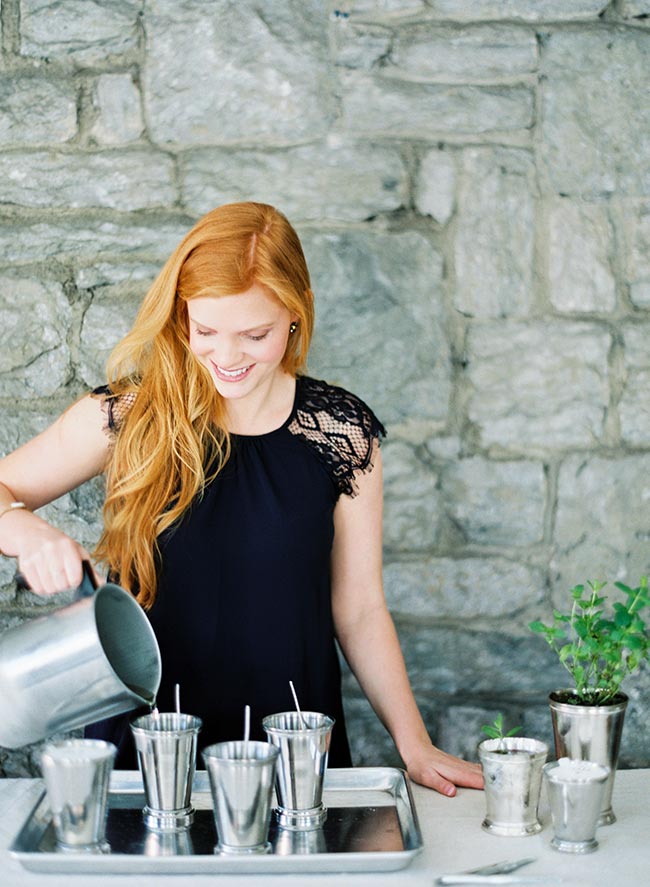 On May 2, 2015, Mollenkopf found herself at Churchill Downs sipping mint juleps and watching the legendary American Pharoah win the Kentucky Derby. "Needless to say, I was hooked. I thought to myself, how cool would it be for someone to take this memory home with them in a keepsake vessel that reminded them of the scents and traditions of being at the South's most well-known horserace? Not long after, Julep Candle Co. was born!"
With a background in marketing, advertising, PR, and business development, Mollenkopf was well-prepared to take this leap into entrepreneurship. "As all good businesses begin, we started in the basement of our house. I created this company solo from the ground up and couldn't have done it without my previous experience. I have always had a deep appreciation and passion for business owners and entrepreneurs, and I am now so proud to be a part of that community."
Mollenkopf and her husband still hand-pour each and every candle into what will later become your favorite Mint Julep Cup. The scents are both equestrian-themed and cocktail-based with clever names like Kentucky Breeze, Run for the Roses, and Bourbon & Bluegrass. In the year and half they've been in business, Julep Candle Co. has grown tremendously and can be found in 18 states and in more than 85 specialty shops, including Keeneland Racecourse and Woodford Reserve. They can also be purchased directly from their website.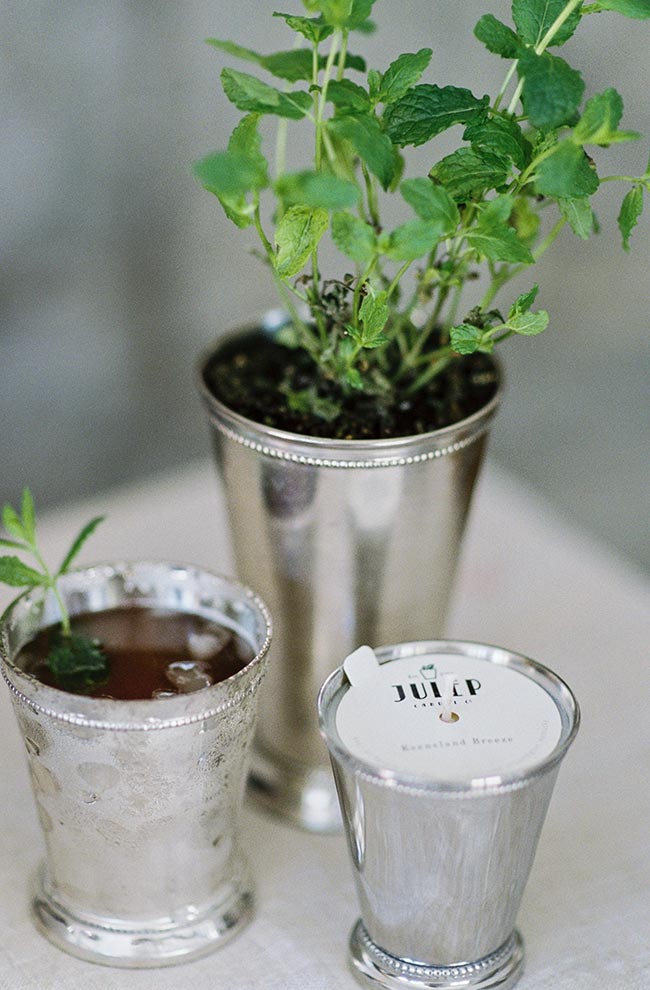 So what makes Julep Candle unique? Besides the perfect packaging and the delicious scents, they make candles in stainless steel reusable julep cups, which is something that no other company is doing. (Directions on how to transition your candle into a julep cup can be found at the end of this article). Mollenkopf is hoping to open a brick and mortar within the next few years, as well as to expand into other historical horseracing tracks like Del Mar, Pimlico, and Belmont.
While Mollenkopf does not ride, she and her husband are huge horse lovers and racing fans. "My husband is always studying the next race and keeping up with the latest sales, whereas I am passionate about the tradition and entertainment of it all." That love and passion has pushed her to start her own business, and she encourages others out there to do the same. "Don't quit your daydream! If you have a unique idea, go for it. Investing in yourself is the best quality you can have."
---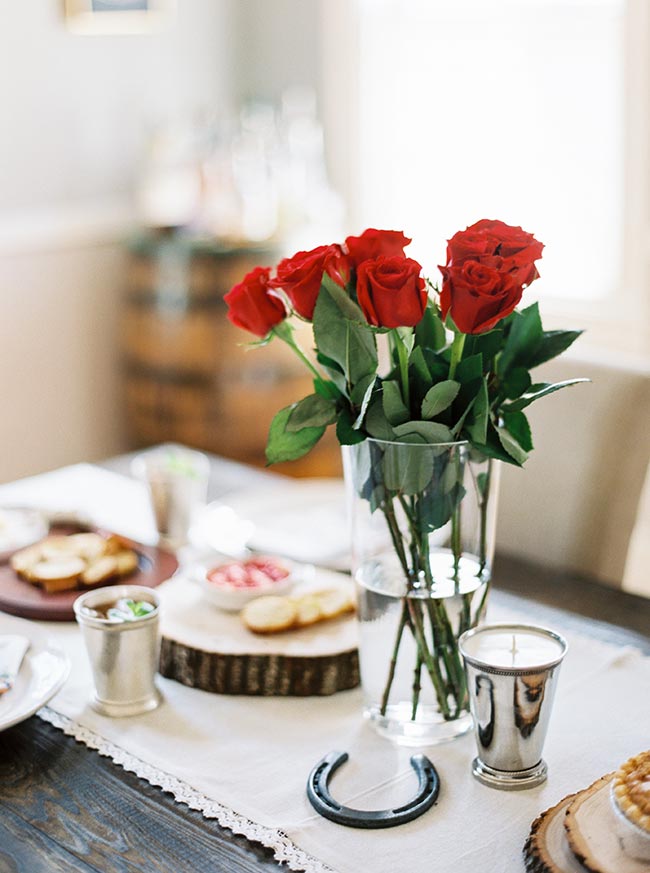 Transitioning your candle into a mint julep & other important info:
1. Stop burning your candle when there is 1/2" of wax left at the bottom.
2. Stick the candle in your freezer overnight to harden the remaining wax inside the glass. In the morning, run hot water over the wax and use a wooden utensil to scrape it out.
3. Pull the wick tabs from the bottom of the glass.
4. With warm water and soap, completely rinse and clean your glass until all the wax is removed. Remember to hand-wash only.
5. Once it's clean, make a cocktail and put that cup to good use! Cocktail recipes and other decorating ideas on the blog here: julepcandleco.com/blog
Please Note:
– The first burn is the most important. The first time you burn your candle, make sure that your melt pool extends to every side of the container. (This can take up to 3 hours). If it does not, 'memory rings' will form. This will cause the candle to tunnel down from there, resulting in leftover wax on the sides of the container.
– A wick that is not regularly trimmed can result in a flame that is too large, a melt pool that is too deep, excess carbon build-up, (mushrooming of the wick), and excess sooting, (blackening of the container). Buy a wick trimmer here: julepcandleco.com/shop/wick-trimmer