Photos by Elizabeth Hay and courtesy of Memo Gracida
We often talk of legends, in both stories and in individuals. We tell the tales of the legends of yesterday and those of today. But what unique and sometimes inexplicable qualities define what it means to become a legend? Is it pure talent alone? Or is it a formidable combination of innate skill woven with drive, passion and knowledge; layered upon experience, relationships and opportunity; and finished off with unparalleled charismatic personality? We whole heartedly believe the latter.
In the world of polo, and certainly in the world of exceptional horsemen and horsewomen, there may be no greater legend than Memo Gracida. In a record-setting career spanning decades, Gracida embodies the very definition of the term. This man is pure legend. And his story is one for the books.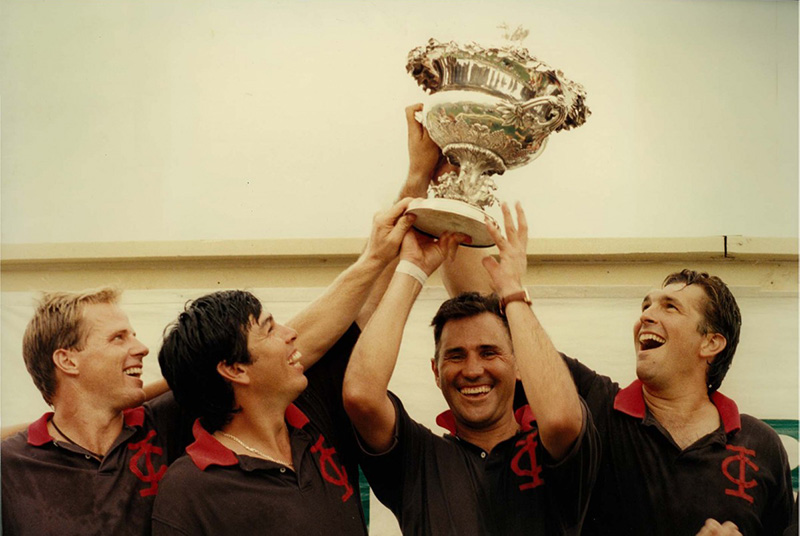 The short but sweet story of Guillermo 'Memo' Gracida Jr. goes a little something like this: Memo was born in Mexico City, into what is commonly known in equestrian and social circles alike as 'the first family of polo.' A dynasty if you will. A life lived among horses and the sport of kings was in his blood, and the achievement of polo immortality was undoubtedly in his future (although it would take grit, savviness and determination to reach that pinnacle). But the short version of Gracida's tale is that he did indeed reach that pinnacle. Gracida's international career includes a bevy of record-setting achievements that becomes almost too lengthy to list. But the greatest of those achievements is certainly the 16 U.S. Open Championship victories (the highest record to date) and the most consecutive years as a 10-goal professional polo player (21 to be exact). In the world of polo, this is about as top as it gets. And what becomes of such an athlete with this unprecedented level of victories? Well, he (or she) is named Player of the Centennial Era and inducted into the National Polo Hall of Fame. Which, by the way, is the first time an active player has ever been inducted. So yes, long story short, Memo Gracida is a polo-playing immortal. 
But the longer version of Gracida's story is much more complex, detailed and poetic than what is described above and what can easily be found on Wikipedia. And would you expect anything less of such a legendary and decorated athlete?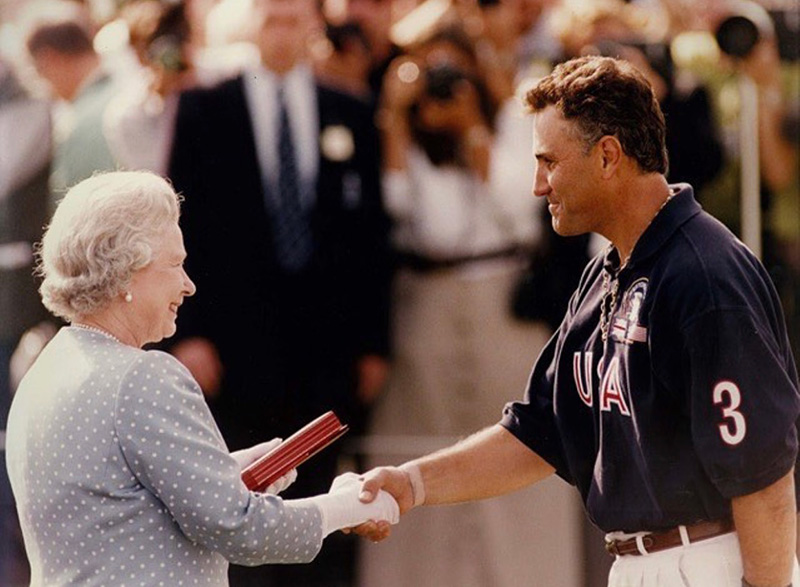 As I sit in the beautiful Tudor-styled home nestled in the middle of the newly acquired Santa Ynez, California polo ranch with Memo and his stunning wife Meghan, I tell him of this label; Legend. I know he has heard this many times before, having been described that way by industry people that are significantly more knowledgeable about the world of polo than I. But I know enough about horses, horsemen and horsewomen, and the common bonds that tie together our endless disciplines, to recognize such a talent. So I ask him anyway, "Memo, do you like being called a legend?" He smiles an infectious smile with a hint of smirk that could only be a response to my naiveté, and very calmly and warmly replies, "It is very rewarding. And I think it's an honor, an honor to be part of the history of polo." So then I hit him with my next naive and obligatory question, which is 'what has been your greatest accomplishment thus far?' Memo responds "All accomplishments have value on their own… I think maintaining the 10-goal handicap for 21 years was something I never dreamt of being possible at the beginning of my career."  
The Gracida Dynasty
Ah, yes. The beginning years that set the foundation for what would become the world of Memo Gracida and the Gracida Dynasty. And to properly tell this tale, one must start at the beginning. Many know that organized polo began in B.C. Persia as a training game for battle, which in time evolved into a game of nobility. During the 19th century, when the Brits had occupied India, the game made its trek back to Great Britain to continue use as a military exercise. Once again, in time, the exercise morphed into an elite spectating sport. By the 1800s polo had made its way to the United States and in the early 1900s, after the Mexican Revolution, the sport reached Mexico; and the first Mexican polo team was formed, which just happened to include Memo's grandfather Gabriel Gracida. This was the beginning of the Gracida Polo Dynasty. Memo recalls his grandfather as an exceptional horseman, a horse whisperer if you will, and an educator who went on to teach and train his own children, including Guillermo Gracida Sr.
Opportunity came knocking for the young Gracida when…
As the child of a professional horseman, Memo began riding around the ripe young age of two or three years old, he recalls. He was playing tournament polo by the age of 10, but it wasn't until he turned 13 that everything really began to click. It was during those in-between, pre-teen years that Memo discovered his passion for the game. And it all came to fruition thanks in part to a 1954 Disney live-action movie titled Stormy, The Thoroughbred. The enduring tale of a Thoroughbred rejected as a race horse who transformed into a standout polo pony caught the attention of the young Memo Gracida. As happens with many Disney-backed movies, it's impressionable young viewer watched the movie and knew instantly that THAT was what he wanted to be. Only difference here is it wasn't the typical Disney prince, warrior, Demi-God, race car or such. Nope. "I watched this movie, and I knew right then and there, I wanted to be a polo player," says Gracida. The film that sparked so much inspiration for the young man has now become requisite in his teachings. "I make all my students watch this movie," he laughs. 
The years passed, and the practice continued. Memo eventually enrolled in school, with aspirations to become a vet, and worked playing on his father's practice team. Opportunity came knocking for the young Gracida when he was asked to play on the practice team against the Mexican national team, in preparation for the upcoming Texas-based Camacho Cup. Sure enough, as the practicing rolled on, it became very apparent that the "practice team" far exceeded the national team and in a riproaring whirlwind change of plans, Memo and his practice team members took the place of the A-team and headed off to represent their country as professional players. "We were absolutely the underdogs here," recalls Gracida. But wouldn't you know it, just like his father years before, Gracida led his team to victory against the undefeated American team.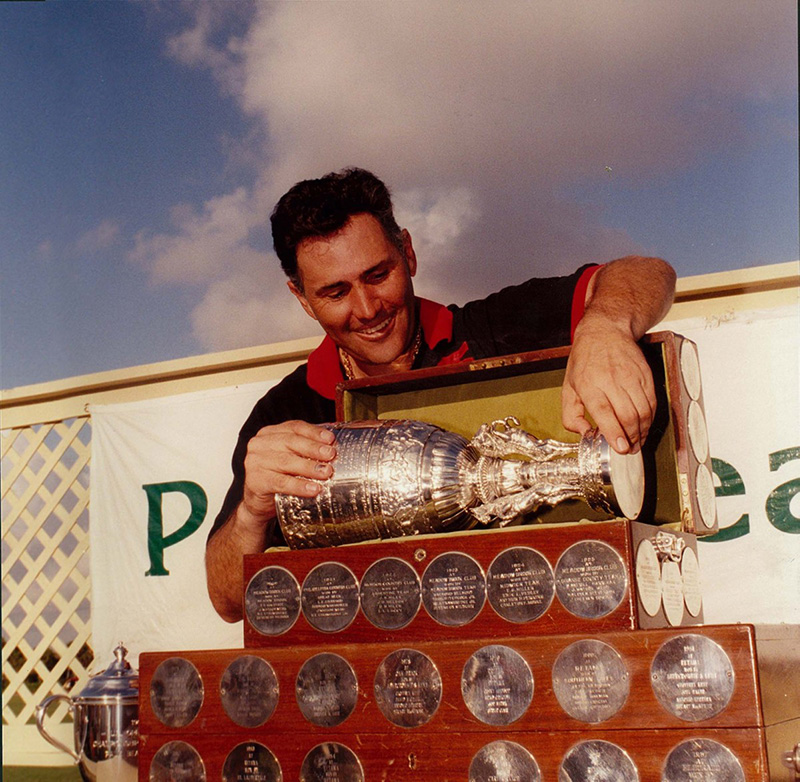 With so many opportunities that presented themselves in the many years spanning Gracida's unprecedented career, this could be labeled as the game changing opportunity. After this big win, it was all uphill from there for Memo Gracida. After his first big tournament win as a professional, Gracida began to catch the eye of team patrons, sponsors and more. Not only could Gracida play on a competitive and successful level, he possessed the unique ability to strategize a game, build a power house team and develop winning ponies, making him a clear leader with seemingly 20/20 foresight. He openly credits this as another one of his major lifetime accomplishments. "It takes more than one talented player on a team to win. It takes entire organizations, strategies, horses, and balanced team skill sets," he explains. The years that followed brought U.S. Open wins, Argentine Open wins, British Open wins, and induction into the Polo Hall of Fame. As the story usually goes, the rest is simply history.
The Future of Polo
So, to someone who has spent a career being defined as a legend, a person who embodies the pinnacle of his sport, I couldn't help but ask the burning question; What is the greatest thing you can leave behind? "To create a love and passion for horses in the next generation," says Gracida without hesitation. In fact, he is so quick to respond, that one instantly knows without doubt that THIS is Gracida's lot in life. And what better response could there possibly be? In one hand you have one of the greatest and noblest sports in history, known the world over as the sport of kings, and in the other you possess what is needed to continue this sport and to evolve this dynasty: an education and a focus on the next young breed of world class polo players and polo sport-loving spectators.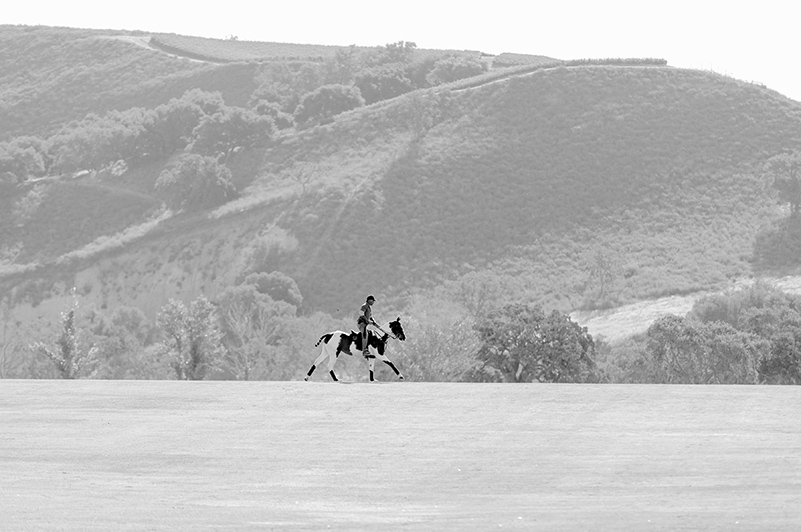 When asked about the future of polo, Gracida explains that we are in a transitional moment. "For the future of polo to be preserved, we need to create venues where new blood can enter the sport the correct way, by learning in a safe environment and on nice, safe horses. This has always been my goal when starting new players and patrons." So it comes with perfect timing that Memo Gracida is now embracing and forging a new chapter for both himself as a professional and for the sport of polo as a whole. And this new chapter is twofold, beginning with a West Coast polo revolution.
This summer Gracida was named Polo Director for Empire Polo Club in beautiful sunny Southern California. "For far too long the West Coast polo scene has never been seen as on par with the East Coast. Memo is going to change this," explains Meghan Gracida. As the Gracidas explain, it's time to expose the world to the old blood and new blood of the Wild West. And truly, they are onto something. The west offers so much grit and glamour, there is no reason why this edgy locale can't rival its eastern older sibling.
"Last winter was my first season playing at Empire Polo Club and it was one of the best experiences I've had," said Memo in a recent press statement with the management team at Empire. "I believe that Empire has the potential to be the #1 polo club in the U.S." And bringing on Gracida as Polo Director is like the icing on the cake, with a cherry on top of course, for the Empire group. Not only will Gracida be working to recruit teams and players, but he will be working closely with the grounds and design crews to help oversee the development of this world class equestrian facility. Big things are in the works for the 2019 season, with the opening of additional venues, including Calhoun Ranch and Empire Grand Oasis. New clubhouses, swimming lagoons, an amphitheater, dining options, newly installed polo fields, indoor arenas, stabling and more are all in the works.
With the winter season quickly approaching, the excitement only continues to build. The 4-Goal season kicks off this coming January through March, followed by the 8-Goal season which begins in February, with games happening every weekend in between.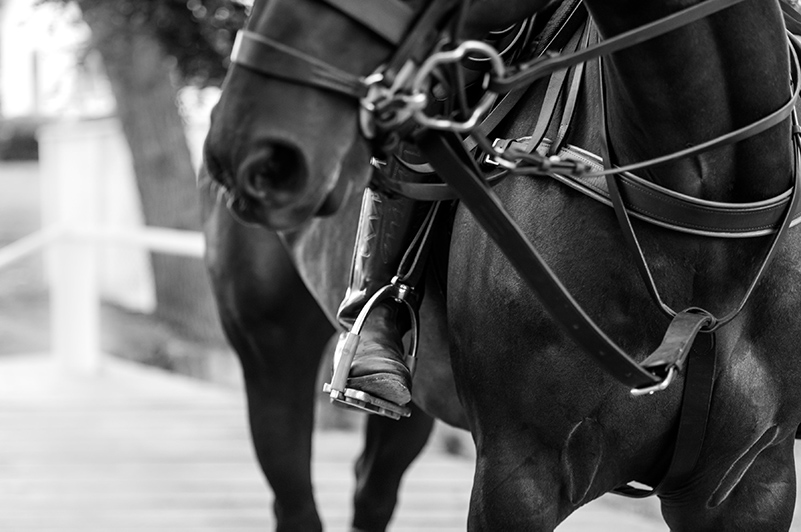 Speaking of the future of polo, let's touch down on the subject of women's polo and Meghan Gracida. Did you know that women only started playing polo professionally about 30 years ago? And let's back up, the females of the tribe have been partaking in the sport for centuries now, but it was always believed to be a man's world and women were not allowed to play tournament polo on a professional level. It was not unheard of for a woman to disguise herself as a man in order to pick up that mallet and play the game.
When Meghan met her future husband, although she worked in the industry (for Platinum Performance), she didn't have much experience in the saddle. Naturally her interest in the sport was piqued, likely thanks in part to Memo's never ending conversational enthusiasm for the game. No joke, after five minutes of talking to the man and soaking in his passion, I too considered hanging up my jumper boots for a pair of polo boots. Meghan soon jumped into the saddle, grabbed onto those reins, and hasn't looked back since. And she has her sights on elevating the female presence in this sport. "I think that the growth of women in polo is exciting!" she exclaims. "Being married to Memo (who has always supported women playing the sport), I have heard about the struggles and adversities women faced early on when attempting to share the field with men. Thus I feel a sense of responsibility to carry the torch that women such as Sue Sally Hale, Stormie Hale, Sunny Hale, Caroline Anier, Vicki Armour, just to name a few, lit not too many years ago. These women really paved the way for female players today and it is my hope to continue spreading their passion for the sport."
And a great job she has done thus far. This summer Meghan and Memo hosted their 2nd Annual Sunny Hale Women's Invitational in Santa Ynez, California with great success. And thanks to her husband's natural ability to teach, Meghan herself has grown to become a talented player on the field. 
And how about that second chapter in the Memo's future of polo? Well, it all begins with a solid education.
Welcome to Camp Memo
Clearly this is a playful term adopted by friends and family, but in its essence, the moniker gives the impression that you come here for fun and you come here for an experience. But on the other hand, this term is a bit too casual, as an education by Memo Gracida is so much more than a "camp" could ever be. So we are changing the phrase, and exclaiming with unbridled confidence, "Welcome to Memo University!"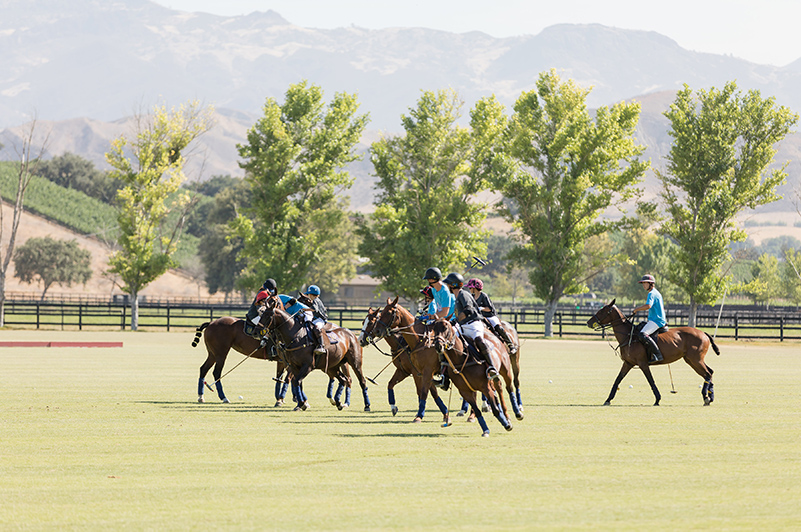 Memo Gracida has perfected the evolution of player to trainer with unparalleled finesse, and his otherworldly track record of producing world class players and ponies is the proof of the pudding. "He's exceptional at teaching," says Meghan Gracida.
"Satisfaction comes from seeing kids learning and enjoying the sport, and having them respond to my teaching," says Memo. "It's an incredible motivation for me." The Gracidas reminded me that polo is indeed a family sport. It is an experience and passion that is passed down through the generations. "My greatest memories have always been when I was playing with my father, my uncles, my brother and cousins. In polo there is a social component, and there is a competitive component." Adding in the ability to play alongside your family only makes the sport of polo that much more special. Gracida has long recognized this element, and its fundamental purpose in the game. Likewise he has known for a long time now that in order to help the world of polo grow, these special elements need to be instilled into the future generations. With more knowledge and unparalleled experience than possibly anyone else, it seems only fitting that Memo Gracida would help continue this legacy and growth through teaching.
So what is included in a camp experience? Well, for starters you get to work alongside a true living legend. "At our schools, we focus on several things," says Memo. "Learning about the horse and the stable is a must, and often the first step in teaching for a young rider or an adult new to polo. We focus very hard on the concept of horsemanship. Without it, you cannot foster that love and passion for the animal and the sport. Once this has been accomplished, we move onto learning how to play the game." As anyone who has spent any time in an academic environment, teaching children and young adults is no easy feat. "Everyone wants the sport and the action of polo," says Gracida. "But there is so much more to it than all of that exciting glamour. We want to impart this to the children and the juniors we work with. We want them to understand the passion, essence and heritage of the game." So students are invited into the homes and into the lives of the Gracidas. These kids become a fixture at the property, and learn the importance of hard work, physical labor, contribution, care and respect. Thus, Memo and Meghan teach their students an immensely valuable lesson. Polo is not just a sport. It is a lifestyle. And it is a lifestyle that deserves gratitude.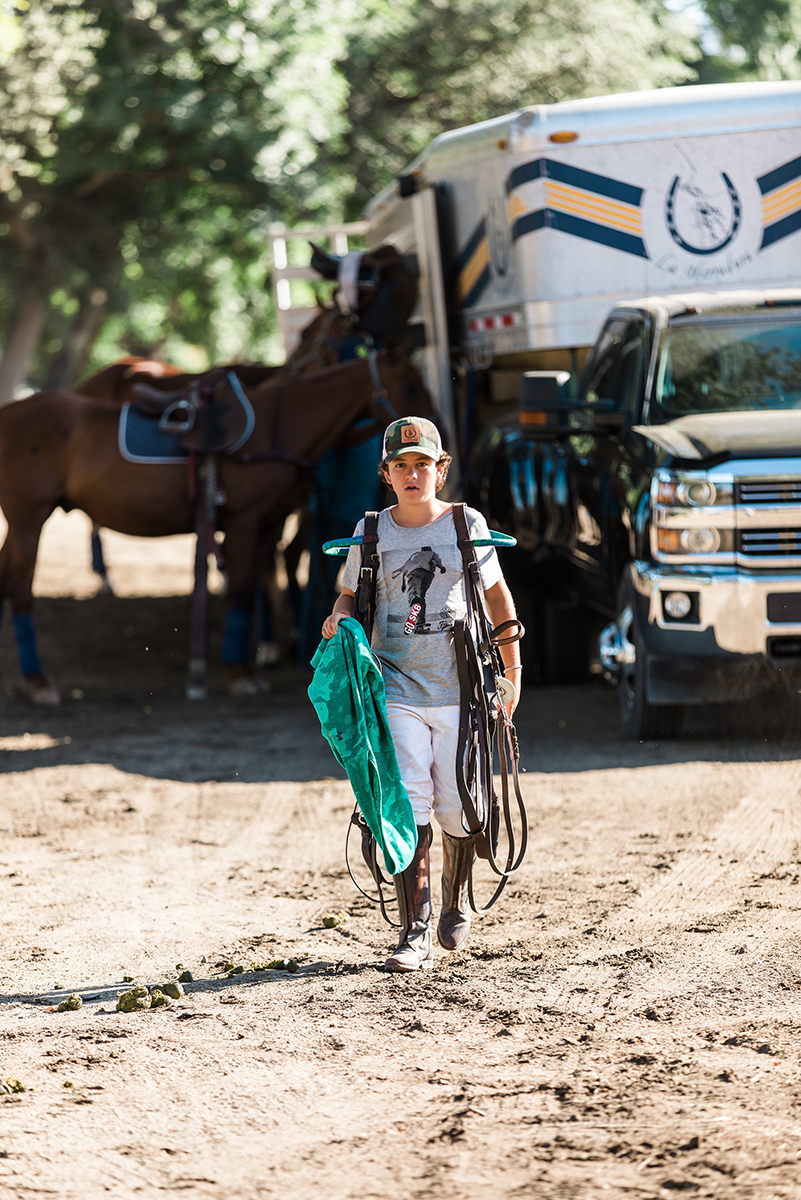 Clinics range in duration, but most are two weeks. "We've worked with students of all ages and skill levels, from beginners to professionals. And this year it seemed that everything was coming to fruition as we began focusing on kids, offering experiences for those between the ages of 8 and 16," says Meghan. Week long clinics encompass personal sessions, stick and ball, and drills all designed by Memo himself. But they include so much more. "We are committed to making our clinics a true experience for our guests."
Satisfaction comes from seeing kids learning and enjoying the sport, and having them respond to my teaching.It's an incredible motivation for me.
And an experience it is, no doubt. Clinics extend beyond daily practice and include excursions, dining experiences, visits to local ranches, meet and greets with world renowned horse folk such as Monty Roberts, trail rides, beach trips, drills with other 10-goal players and finishing with a polo tournament and prize presentation, which they call the La Herradura Classic. It is a true family affair, and the Gracidas go over and beyond to make their students feel that family bond.
What else sets apart the clinics offered by Gracida? The horses. "Polo is a game of horses," says Memo. "When you provide world-class ponies to your students, you are giving them confidence, security and the desire to continue. A safe horse is a good horse." Meghan echoes this same sentiment, especially as a newcomer to the sport, and she does so with such sincerity. "The greatest part of polo is the horses. It demonstrates this mystic relationship between horse and human," she says.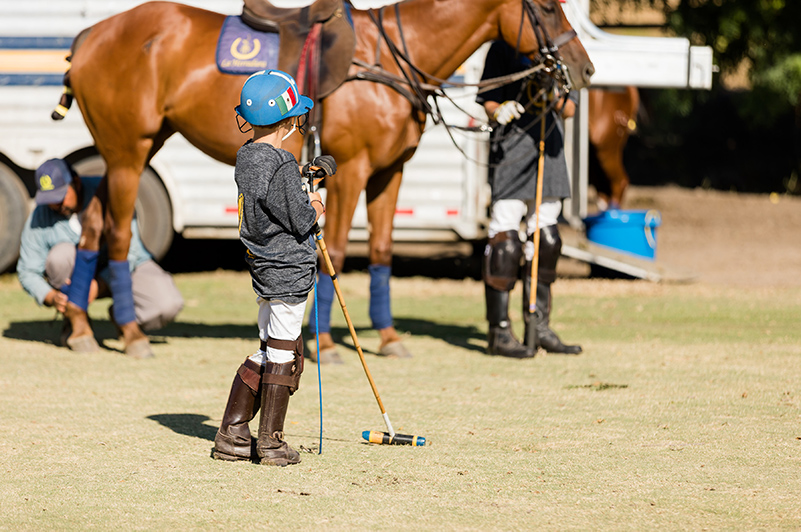 This year has clearly brought about some big changes for the Gracidas, with Memo recently taking the Polo Director position at Empire Polo Club, where he will also oversee clinics and continued education in the winter season, offering their first junior clinic and so much more. But the year also brought the purchase and restoration of a stunning ranch property – Meghan and Memo's new permanent residence – located in Santa Ynez, California: La Herradura Ranch.
La Herradura Ranch
Santa Ynez Valley is filled with horse properties. If you ever have the chance to visit even one of the many ranches in the area, you can instantaneously see why the area is so enchanting. La Herradura is no exception to this rule. With 45 useable acres, the ranch features three barns, a dirt arena, lush grass paddocks as far as the eye can see, stabling and room for over 100 horses, a large open space currently being converted to a grass field, and a comfortable, light-filled and inviting home. The property is 'elegant simplicity' to the core and a horse lover's paradise.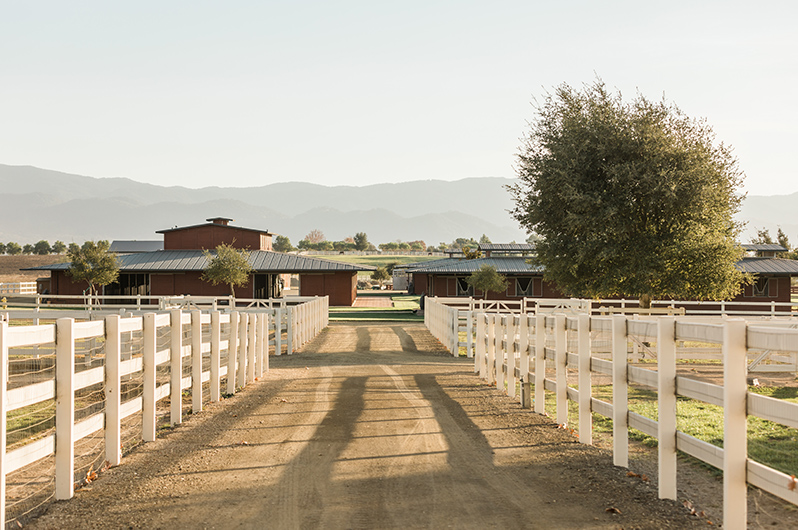 "This place bought us," says Memo. And what better locale could you ask for to lay down your roots?" I asked the Gracidas "why Santa Ynez," and part of me already knew the answer. While Memo hails from Mexico City (and has lived in so many other fabulous parts of the world), Meghan grew up here on the Central Coast of California and knew very well the draw of this amazing community. "We want to create a home for ourselves here, but we want to create a place for our guests, our family and our polo community," she says. "We want to be able to offer the Santa Ynez Valley experience."
Talking to Memo and Meghan about their plans for their new abode and ranch, one can see the excitement light up Memo's eyes as he begins describing what the future holds. "I want to offer a base where we can host exhibitions, charity events, games, clinics and more. I want to bring a bit of the polo glamour and glitz to it all, but with an understated elegant California spin," he continues. Santa Ynez is a true destination, and the Gracidas love sharing it.
This article was originally published in the Fall Issue of Horse & Style. Read the full issue online!