Emmie Strommen Divulges Everything You'd Ever Want to Know About HGCo.
We could all use a space that celebrates horse girls, right?! A space that highlights our shared passions, our differences, our accomplishments and struggles, the good days and the bad, and of course the all-around awesomeness that makes each of us a genuine horse girl. Emmie Strommen, founder of The Horse Girl Co. has created this exact space, and we are all here for it. But while we are loving getting to know her and her horse girl mission through her Instagram platform @thehorsegirlco, we wanted to know more about the darling girl behind the name. So we caught up with Emmie and asked her to reveal 10 things and more that we should all know about her and The Horse Girl Co. 
1. I'm from Minnesota, which I take an exorbitant amount of pride in. 
2. I grew up riding hunter-jumpers and then went to college in Rhode Island for equestrian studies. I rode on the IHSA team for two years and then switched my major to Creative Advertising solely for the reason it said "Creative." I had no idea what advertising entailed.
3. Turned out I loved advertising, so I moved to NYC to work as a copywriter. And then, almost two years ago, I moved to Los Angeles to be the creative director at a company founded by Mike Tyson. Which is not AT ALL where I thought I would be, but I'm so grateful for the experience I'm having.
4. I can never finish a whole coffee, but getting coffee is one of my favorite parts of the day. My order is a cold brew with a dash of almond milk no matter what the weather is.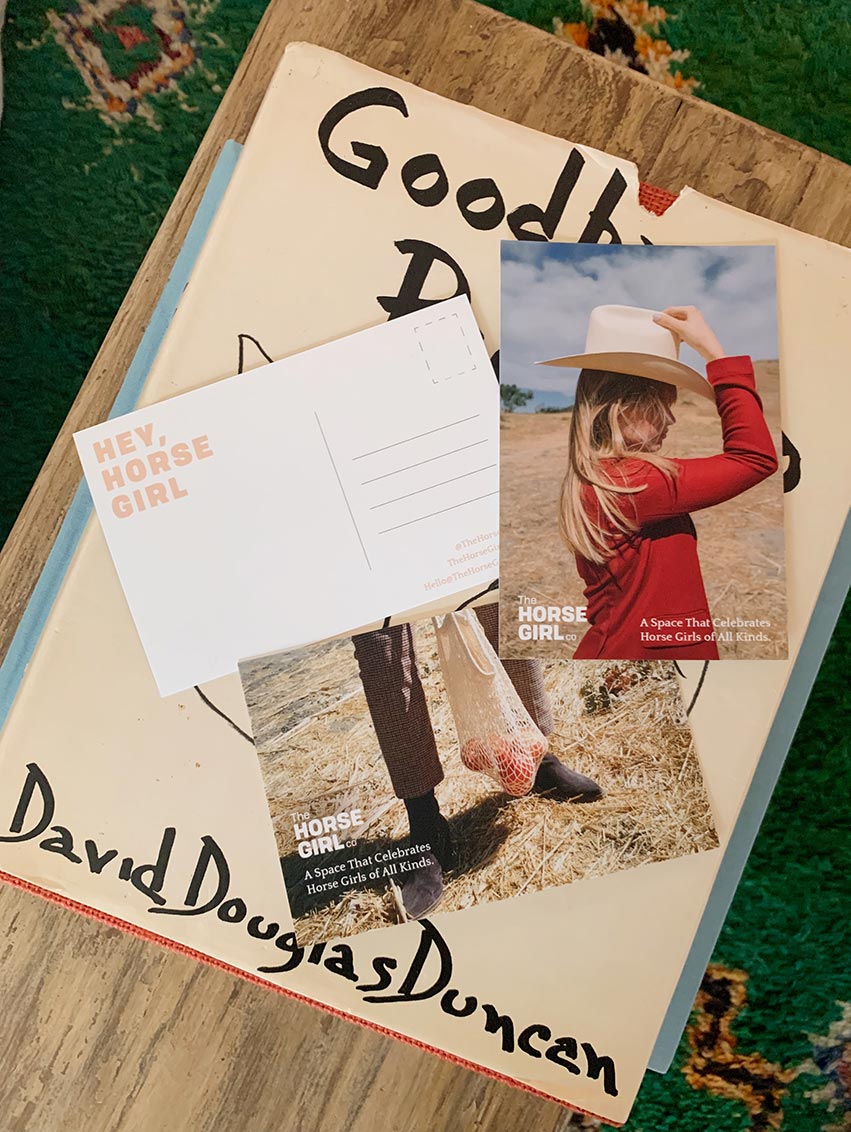 5. When I was naming the company, I knew that the phrase "horse girl" had to be in it, because I wanted to redefine its narrow definition of being just a crazy girl who loves horses. Which we are, but we're also so much more. I wanted to remind people that a "horse girl" is synonymous with a very strong woman who is capable of incredible things.
6. My first horse was a grey thoroughbred gelding named "Bernie." He made me the horse girl I am today. My second horse was a Holsteiner stallion named "Rerun." He brought me into the jumper ring and I never looked back.
7. I am obsessed with school supplies. New pens, planners, notebooks…all of it brings me immense joy.
8. Initially, the brand was formed as an assignment I was doing for a website course. Our task was to create a personal website for fun. I thought, "if I could put everything I love into one place, what would that look like?" So, I made a website called "Horse Girl" which had two buttons, "Horse" and "Girl." It was a curation of vintage and new apparel for your horse and yourself. We've evolved, but I still don't hate that idea.
9. It wasn't until a few months back into riding that I saw a need for something bigger, and The Horse Girl Co. began. I noticed my age group was missing from the barn and from the conversation. I found that, like me, many women had given up riding to hustle elsewhere until they could get back in the saddle. I wanted to create a space that celebrates these women and all the horse-loving ladies no matter what stage of "horse girl" they are in.
10. In 2020 The Horse Girl Co. will be creating new ways for horse girls far and wide to get involved in the company. Subscribe at thehorsegirlco.com to stay updated!
11. I may or may not be patiently waiting for a video game company to make a high-definition horse game.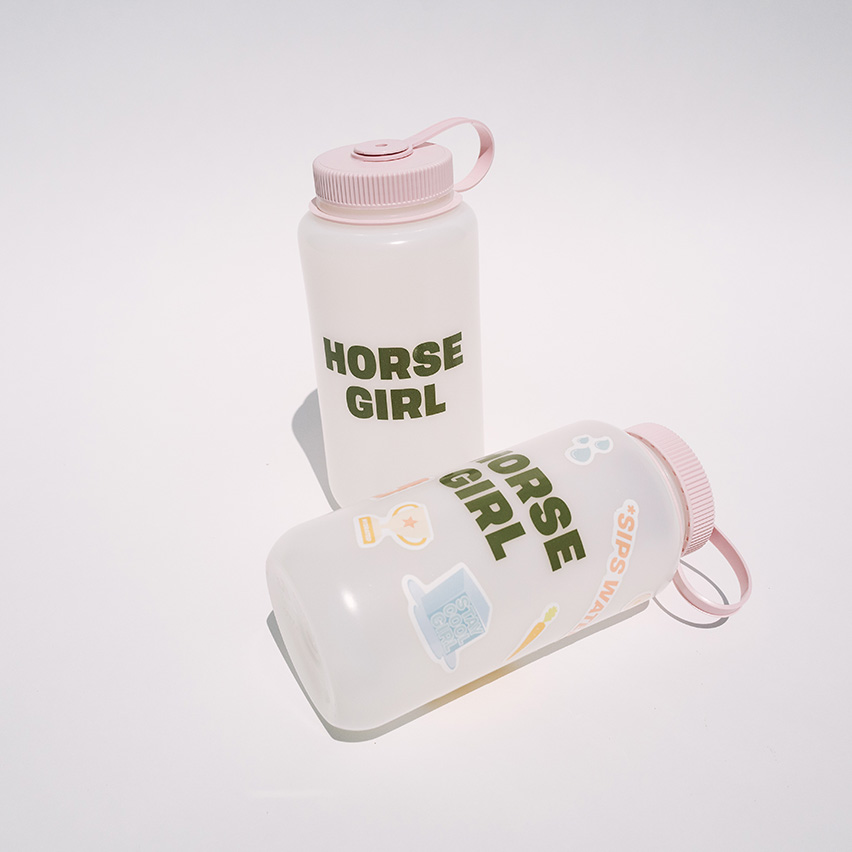 12. I like every HGCo. product to benefit horse girls in some way. So far it's been: "Horse Girls stay hydrated" (water bottle) and "Horse Girls stay warm" (beanies).  
Website: thehorsegirlco.com
IG: @thehorsegirlco