Tis the summer show season, and that means tis the season to live vicariously through the Instas that riders are sharing from unreal venues around the world! With exotic horse shows taking place in cities that roll off the tongue like a cool sip of bubbly, our Instagram feed has been lit up this month with positively drool-worthy photos. Follow us next month, @Horseandstylemag on Instagram and we might feature you! And don't forget to tag us in your most stylish equestrian themed shots, our Instas now show up on our Facebook page, and yours will too when you tag #horseandstylemag !
Emilie Martinsen: First up, grand prix rider Emilie Martinsen of Denmark strikes a pose in Cannes, France at the Global Champions Tour stop there from a few weeks ago. This petite, blond haired grand prix rider is trained by Norman Dello Joio and is a familiar face in Wellington, Florida during the winter circuit. In the summer she can be spotted at top European shows; Cannes was just one stop on her packed summer schedule. Check out her blog The Sassy Lips for more photos of her travels and follow her on Insta @emiliemartinsen84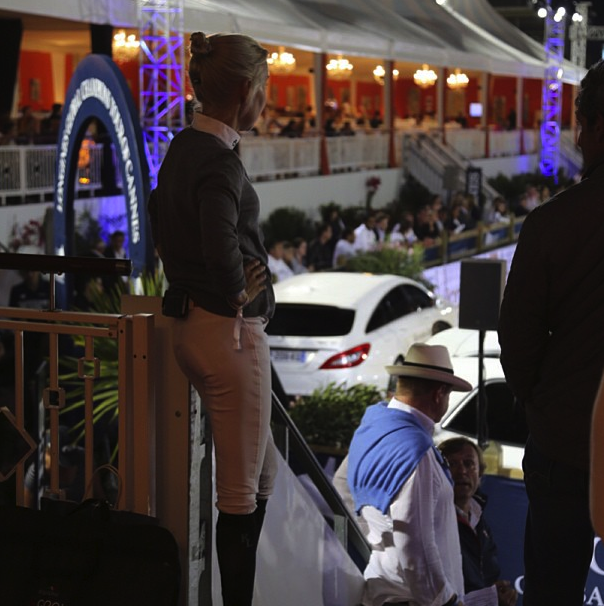 Paris Sellon: Head over to the United Kingdom, where rider Paris Sellon (@Paris_Annn) is training for the summer. This morning ride view is so crisp and clean that you can almost feel the wind on your face as the horse picks up a gallop. Paris is a California girl who is moonlighting in the UK to pick up mileage and international training, not to mention to die for gallops through the countryside!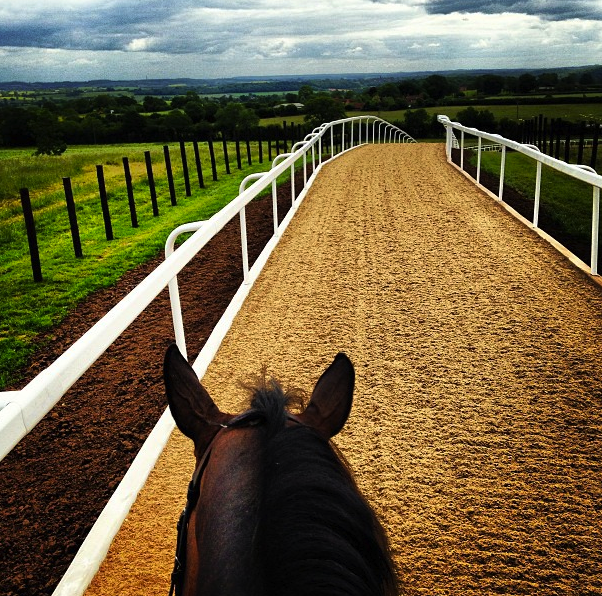 Saer Coulter: Ok, so the lives of the young and the beautiful are kind of a theme this month, and H&S columnist Saer Coulter makes our list for the second month in a row with her un-matchable view from the warm up ring out over the water at the Global Champions Tour Monte Carlo stop. This show is definitely on our bucket list, and until we can make an in-person appearance ourselves, we'll be living vicariously through Saer's photos. Is there any other place where tall masted sailboats bobbing in the water are so close to the arena that you can practically touch them?? Sigh. The GCT Monte Carlo show is happening this weekend, be sure to check out their excellent livestream for more enviable scenes from this land of the uber-gorgeous.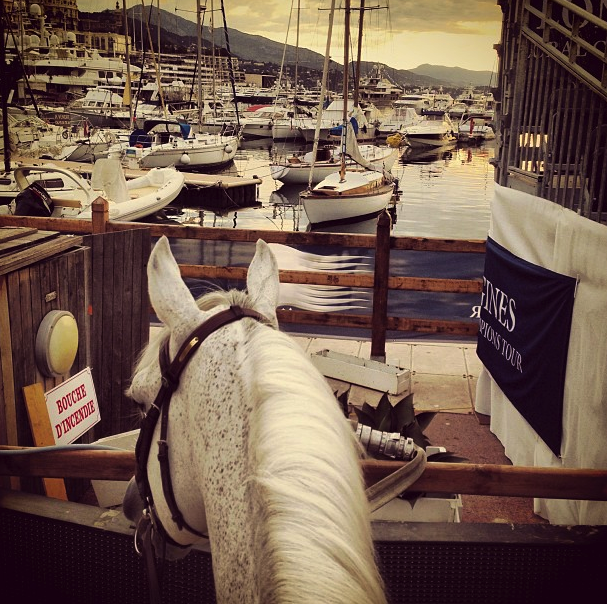 Liza van Tiggelen: It's not only the riders who have amazing views this month; here is a great shot of the historic main stadium at CHIO Aachen, in the heart of Germany. This famous summer show is also in full swing this weekend, and Liza, who has worked for Lauren Hough and Sloane Coles in the USA, was taking in the action at Aachen yesterday. Liza is better known as @That_Show_Jumping_Girl, and she keeps up an insightful blog about her travels at that-show-jumping-girl.blogspot.com.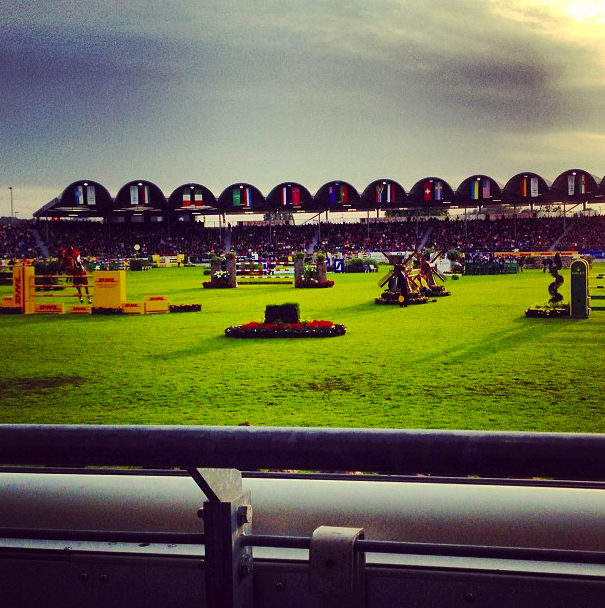 Horseware: Last but not least, we take you window shopping in London, courtesy of Horseware Ireland (@horseware). The good people at Horseware spotted their cooler as part of a window display at Massimo Dutti on London's Regent St., just ahead of the London leg of the Global Champions Tour. The more equestrian displays in big cities, the better!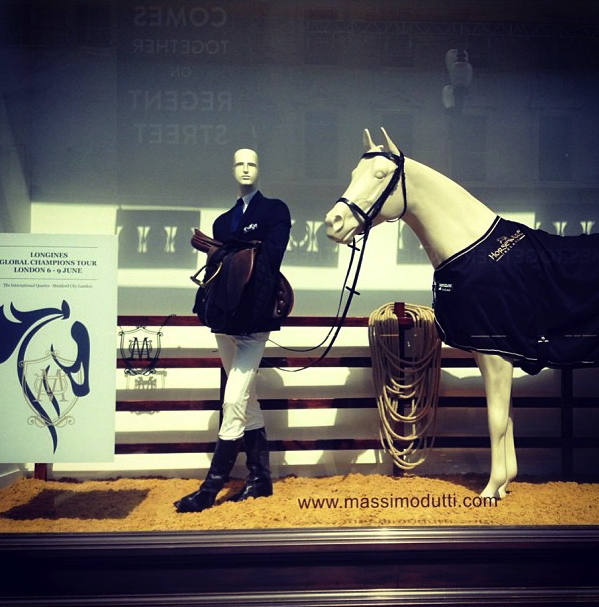 Follow us on Instagram @Horseandstylemag  and tag us for a chance to be one of our July Instas We Love features!