Fall is here and Horse & Style's Instagram account keeps growing as much as our horses winter coats! We are almost to 1000 followers, so keep them coming! Make sure to tag @horseandstylemag in your photos and follow us to be featured as our favorite Instas for next month.
Equestrian fashion and lifestyle blog, @thevelvetrider posted this amazing mobile by  Whimsical Accents. Addicted to all things horses and silhouettes, I may have to order one in all black and turn it into a chandelier. One can never have too many horsey home accents, right? Right?!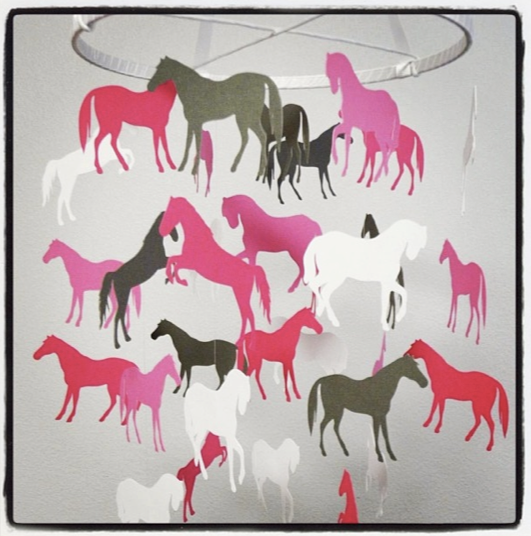 Melissa Miller (@millmeli) posted this beyond gorgeous shot of her horse Silviano, aka "Markus" winning the Hudson & Company Medal Finals during the final week of the Sonoma Horse Park's season in September. Her striking, chunky bay Oldenburg gelding looks great in his tricolor ribbon. Way to go Melissa and trainer Marian Nelson!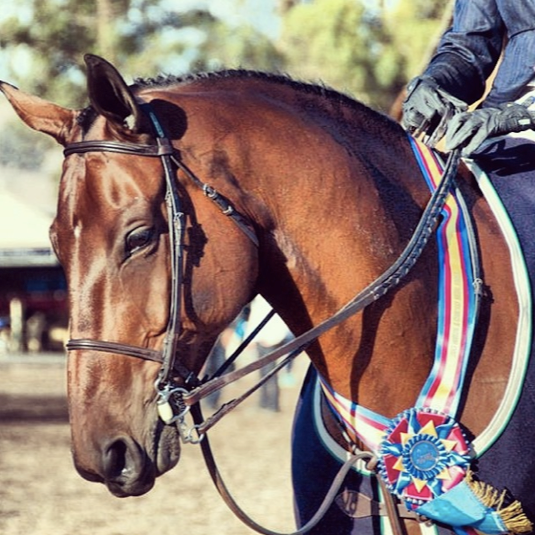 Adult amateur rider Karrie Rufer (@karriehrufer) may be placing top ten in major hunter derbies and grand prix classes up and down the West Coast, but she's just a normal equestrian and goofy horse lover like all of us. Preparing for the Sacramento International Horse Show, here are Karrie's horses followed by the tag, #nerds. Makes me feel so much better about cooing to my own horses. Karrie's Courtown on the left placed 2nd in this year's Menlo Charity Horse Show Bentley Grand Prix. Good luck to Karrie and the Westhaven Farm crew in Sacramento this week!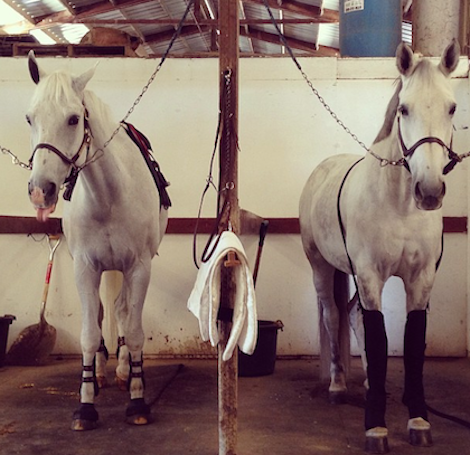 @acircuitproblems: OMG, did they just say that?! This hilarious, hard truth, mainly photo-edit account is run by two junior riders from Zone 10, Patty Gill who rides at Hunterville, and Ava Drysch who rides at Van Vleck Sport Horses. The craziest thing about these two 15-year-old girls is that they have a whopping 12,250+ followers. We nearly died at the post stating, "Some people's riding style… Like what, are you boycotting equitation or something?" Catch them hanging out at Sacramento International Horse Show this week, but watch your back in case you are their next "A-circuit problem!"

We definitely aren't in the United States anymore! Finally, we travel to Vienna with professional groom and writer Ashley Rohmer (@ashleyrohmer). Ashley writes for ProEquest's Groom's Perspective column and has been traveling with young amateur rider Kara Chad, who is currently training with FEI-ranked world number one rider Ben Maher of Great Britain. Here is her "little lady" winning the 1.40m class at the Global Champions Tour in Vienna. There is so much good going on in this photo: the stunning horse, the amazing ribbon and cooler, and the architecture! We are majorly jealous over here, can we come next time?